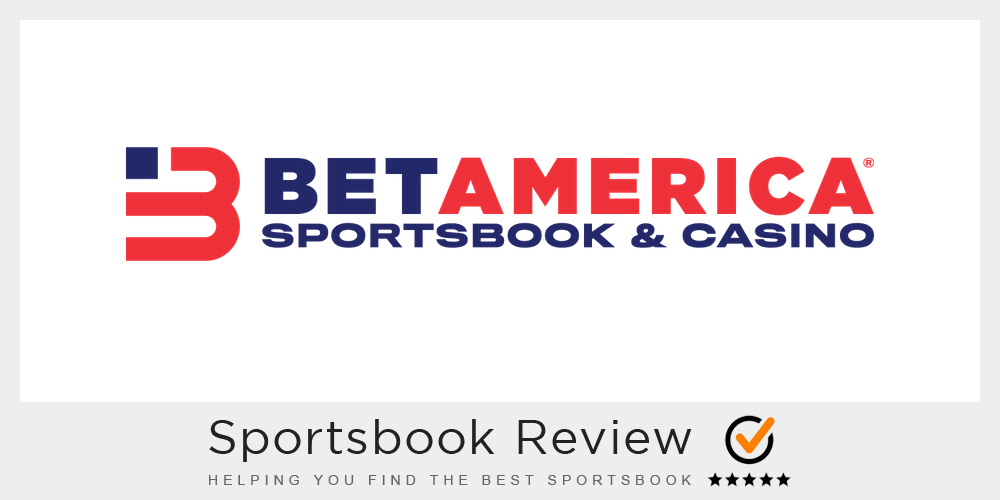 BetAmerica Sportsbook Review
---
BetAmerica Sportsbook Review
BetAmerica is one of the biggest names in the horse race betting industry, but it is starting to become a player in the sports betting industry as well. The sports betting arm of Churchill Downs Inc. is now available in four states, with many more on the way.
This BetAmerica Sportsbook review will highlight some of the key features that have helped this operator grow in the United States. If BetAmerica is available in the state where you do your sports betting, it would be wise to give this operator a try.
Sportsbook Overview
BetAmerica Sportsbook might not be one of the biggest names in the sports betting industry at this time, but that is set to change soon. BetAmerica is the sports betting arm of Churchill Downs Inc., and that company is a huge name in the industry.
BetAmerica has been offering horse race betting for more than a decade, and it paved the way for other similar sites in that industry. With the sports betting industry taking off throughout the United States, BetAmerica has added other forms of betting to its site.
BetAmerica Sportsbook does have a mobile app that is available for download on both Android and iOS devices, but it is only offered in a handful of states. The sportsbook does use that same mobile app as the horse race betting site, but not every state has legalized sports betting.
This is an extremely safe and secure site, and all of the banking processes are quick and efficient. As time goes on, BetAmerica has continued to add new deposit and withdrawal methods to make it easier on its customers.
BetAmerica offers a clean and fast online sports betting website that is easy to navigate as well. This company has more than a decade of experience in offering horse race betting, and that experience has allowed BetAmerica to create a great sports betting experience as well.
Even though there are some bigger and more popular names in the sports betting industry, BetAmerica is coming on fast in the industry. BetAmerica Sportsbook will continue to grow in the coming years, and this BetAmerica Sportsbook review will highlight some of the reasons that it stands out.
Promo Codes or Special Offers
BetAmerica has a number of bonuses or special offers available to both new and existing customers. Bonuses are a great way for sportsbooks to bring in new business, and it also a great way for the bettor to get some extra cash in their pocket.
The initial bonus offer available from BetAmerica is what is known as Bet $50, Get $50, and it's as easy as it sounds. There is a promo code that is required for this offer, and the promo code that you need to enter is "BET50."
With this bonus code, customers will be given a $50 free-bet when they use that promo code and deposit $50. This is a one-time offer that is only available to new customers when they register for a new account.
Outside of that, there are still some bonus offers available to existing customers through BetAmerica Sportsbook. Some of these offers come and go, but here are three pretty consistent offers from BetAmerica.
Bet $5, Get $20
BetAmerica offers this through the "Promotions" tab, and it is usually a weekly offering. Simply bet at least $5 throughout the week at the sportsbook, and BetAmerica will reward you with a $20 free bet.
Free $20 Mobile Bet
BetAmerica is also offering a free $20 mobile bet for trying out the mobile app. Place a first wager of at least $20, and you will be credited with an additional $20 free bet.
Free $20 Live Bet
This is a promotion that is similar to the free $20 mobile bet offering. Place a $20 live bet, and BetAmerica will reward you with another $20 free in-play bet.
States Available
As of Nov. 1, 2020, the BetAmerica Sportsbook was only available in four states, but the list is set to grow. Both retail and mobile betting options are available in the state of New Jersey, and a retail sportsbook is already set up in Pennsylvania.
Churchill Downs Inc., which is the parent company of BetAmerica, has already announced plans to expand into other states in the near future, and a handful of states will likely see a BetAmerica Sportsbook soon. The success of BetAmerica in New Jersey has given Churchill Downs the power to explore additional options and offerings.
New Jersey and Pennsylvania are two of the biggest sports betting markets in the United States, and BetAmerica Sportsbook has played a role in those massive numbers. The New Jersey market is extremely competitive, especially on the mobile side of things, but BetAmerica continues to bring in some huge numbers.
In Pennsylvania, retail sports betting is available at the BetAmerica Sportsbook, but mobile betting is not yet an option. Pennsylvania does allow for mobile betting, and it's only a matter of time before BetAmerica launches its mobile app in that state as well.
Churchill Downs Inc. also announced this summer that it was targeting the state of Michigan for the next launch of the BetAmerica Sportsbook. Michigan launched sports betting in March, and online betting is expected to launch by early 2021 at the latest.
BetAmerica is also available in both Indiana and Mississippi, and the operator has a strong presence in each location. The Midwest portion of the US has seen tremendous growth over the last 12 months, and Iowa and Illinois will be two other targets for BetAmerica Sportsbook.
Funding Your Account: Deposit Options
BetAmerica has a very safe and efficient banking process, and there is a large number of deposit options available. Some of these deposit options depend on where you are accessing BetAmerica from, but there are a handful of options that are offered across the board.
Most of these deposit options get money in your account almost instantly, while some others could create a slight delay. There are minimum and maximum amounts that are required depending on the deposit method that is chosen.
Here are some of the top deposit options found at BetAmerica, with a brief description of how each of them works:
Online Bank Transfer
An online bank transfer is one of the many deposit methods accepted at BetAmerica. Customers can simply provide the sportsbook with their banking account information, and then money can be quickly transferred into your account.
PayPal
PayPal has quickly become one of the most popular deposit methods offered in the online sports betting industry. This is one of the fastest and most efficient options available, and money can be deposited in seconds.
Neteller
Neteller is an e-wallet that can be linked to a sports betting account as well. Simply connect your credit or debit card and then transfer funds into your sports betting account.
PlayPlus
PlayPlus is the name of the prepaid card that is offered by BetAmerica Sportsbook. Sportsbooks have started to create their own prepaid cards recently, and this is the version that was launched by BetAmerica. Customers can simply load the PlayPlus card up with funds, and then that money can be quickly transferred to the sports betting account.
Credit/Debit Card
Making a deposit using a credit or debit card is one of the most traditional deposit methods available, and it is still accepted. BetAmerica accepts this type of deposit from both Visa and Mastercard.
Available Sports, Games, and Bets
BetAmerica has a full range of betting options available, and the list continues to grow. BetAmerica Sportsbook has to follow state rules and regulations, but this operator will always push the limit in terms of what they are willing to offer.
Horse race betting is still one of the featured betting markets at BetAmerica Sportsbook, but this operator has added all of the most popular sporting events and top leagues. International sporting events are also included at BetAmerica Sportsbook, and these events draw plenty of betting interest.
Here is a brief list of some of the top sports and leagues available at BetAmerica:
Auto Racing (NASCAR, Formula One)

Baseball (MLB, KBO, Japan)

Basketball (NBA, NCAA, FIBA, Olympics)

Boxing

Football (NFL, NCAA)

Golf (PGA Tour, LPGA Tour, Ryder Cup)

Hockey (NHL, Olympics)

Horse Race Betting

MMA

Soccer (MLS, UEFA, La Liga, EPL)

Tennis

Many More
Not only does BetAmerica have a large selection of sports and leagues to bet on, but there is also a wide range of betting options. All of the most common types of bets are available at BetAmerica, and some of the most obscure options are included as well.
Again, BetAmerica has to follow the regulations of each state that it operates in, and that typically dictates what types of bets it can feature. If a state allows it, you can almost guarantee that BetAmerica Sportsbook will be offering it on its site.
Here are some of the betting options you can expect to see from BetAmerica:
Moneyline

Spread

Total (Over/Under)

Futures

Parlays

Props

Teasers

Live or "In-Play" Bets
Withdrawal Options
There aren't as many withdrawal options available as there are deposit options, but BetAmerica still makes it relatively easy to get your winnings. Typically, the deposit method that you use will determine the withdrawal option that is available to you.
Some of these withdrawal options will have a minimum that is required before it can be processed, but it's a low amount. Some options will deliver money to you in a matter of minutes, while others could take a week or two to complete.
Online Bank Transfer
If you use an online bank transfer to make a deposit, then this would be the withdrawal option that you would want to choose. BetAmerica would already have your account information at the site, and the operator could then send your winnings to your banking institution.
Neteller
If you use this e-wallet to make your deposit, BetAmerica will likely send your winnings back through this e-wallet option. After the money is in your e-wallet, you can then choose how you wish to get your winnings out.
PayPal
Just like with using PayPal as a deposit method, this has become a popular withdrawal method used at BetAmerica. Money can be sent to your PayPal account in seconds, and then you will be able to send that money to your banking institution.
Check By Mail
Another option is to request a check by mail, although this process could take almost two weeks to complete. This is one of the oldest options, but it is still available at BetAmerica.
Cash at Casino Cage
Finally, you can always stop by the retail casino and visit the casino cage to get your winnings. This option would allow you to request cash, and it is a very safe and quick transaction process.
Company History
BetAmerica officially launched in 2008, and it was extremely limited in its offerings at that time. This operator began as solely a horse race betting site, and it operated that way for almost a decade.
The horse race betting industry in the United States dates back more than a century, and BetAmerica was looking to cash in on the industry and also pave the way for a new way to bet. Offering horse race betting through an online website and subsequent mobile app changed the industry forever. Unlike the sports betting industry, there was no federal law prohibiting horse race betting in the United States. This allowed BetAmerica to launch in several different states throughout the country, and it is now available in almost 30 different states.
The company has gone through some changes since the initial launch in 2008, but almost all of the changes have helped to grow the company. Betting on the Triple Crown races is huge at BetAmerica, but this site features betting on a number of races throughout the US.
In 2017, Churchill Downs Inc. purchased BetAmerica and has since transformed the company into a full-fledged sportsbook. Horse race betting is still offered at the site, but betting on other sporting events is now available as well. Churchill Downs Inc. is in operation in a number of different states throughout the US, and that should allow BetAmerica to grow in the coming years. Horse race betting will always be the backbone of BetAmerica, but the sportsbook now offers options on all of the most popular sporting events.