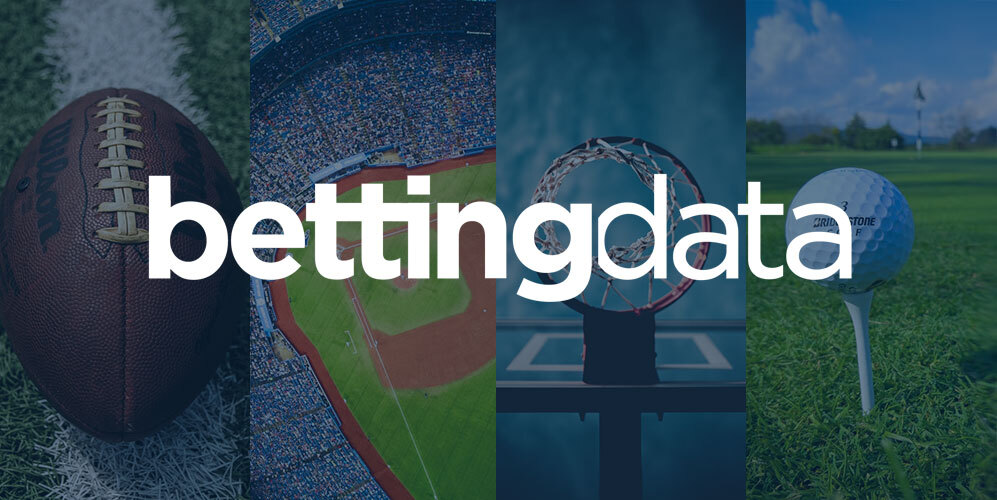 Sports Betting 101: What Is A Parlay?

---
What Is A Parlay?
A parlay is a type of sports bet, but it is definitely one of the more difficult ones to win and to understand. A parlay bet is a combination of several individual bets, and all of them have to be correct to win the wager.
It is difficult to win any bet that you place on sports, and so naturally, winning a parlay bet is extremely difficult.
If it is one of the most difficult bets to win, then why is it also extremely popular? Well, since it is a combination of a bunch of smaller bets, the payout is much larger, and it can actually be a substantial amount.
Some sports bettors see huge dollar amounts when filling out a parlay slip, and they are addicted to the possibility of winning some big money.
We have already mentioned that trying to understand parlay betting can be extremely difficult, but we will try to break things down into more detail below. There are several different types of parlay bets that you can make, and it's important to choose the one that is right for you.
We have also included some tips for placing a parlay bet, but it's up to you to decide if you want to follow them or not.
Different Types of Parlay Bets
Some people will argue about what types of bets should be included in this section, but we have tried to group as many of them together as possible. A parlay bet is simply a large bet made up of smaller bets, and that is what we plan to describe in this section.
Most sportsbooks will follow the same payout schedule when it comes to parlay bets, but there is some variation that happens from time to time. This information can be extremely confusing for beginning sports betting fans, and it might be best to stay away from parlay betting altogether until some of this makes sense.
Straight Parlay Bet: A straight parlay bet is the most common form of parlay betting, and it is the kind that most people are referencing when discussing a parlay. The problem, though, is that there are also different types of bets to make to create a straight parlay bet, and all of those can affect just how much money you can win.
Most parlay bets use odds of -110 to create the payout, and most bettors know just how much money you can win based on the number of bets they include in the parlay. Here is a sample chart that shows that information:
Number of Bets Parlay Odds Money Bet Winning Amount
| | | | |
| --- | --- | --- | --- |
| Number of Bets | Parlay Odds | Money Bet | Winning Amount |
| 2 | 2.64/1 | $100 | $264.00 |
| 3 | 6/1 | $100 | $600 |
| 4 | 12.28/1 | $100 | $1,228.00 |
| 5 | 24.35/1 | $100 | $2,435.00 |
| 6 | 47.41/1 | $100 | $4,741.00 |
| 7 | 91.42/1 | $100 | $9,142.00 |
| 8 | 175.44/1 | $100 | $17,544.00 |
These numbers will vary slightly from sportsbook to sportsbook, but it does give you a pretty good idea of just how much money could be won from winning a parlay bet. The totals more than double with each leg that gets added on, and the total amount of winnings goes up in a hurry.
Different forms of bets can increase or decrease these numbers, but this chart is pretty standard and is a good thing to reference.
Moneyline: A moneyline bet is a bet that is placed on the winner of a particular sporting game or event. Moneyline odds work a little bit differently than other odds because they are adjusted based on the probability that each team will win in a certain matchup.
For example, a game between the Chicago Cubs and Cincinnati Reds might look like this:
Chicago Cubs -197
Cincinnati Reds +210
The Cubs are huge favorites in this situation, but betting on the Reds would equal a much bigger payout. This is where things get a little bit tricky in terms of making a parlay bet with a bunch of moneyline wagers.
If a parlay bet includes a bet on the Cincinnati Reds with these odds, then the odds for the entire parlay are going to be much greater as well.
Some sportsbooks will eliminate this option because it is easier to win a parlay bet that has several different moneyline bets as opposed to point spread or over/under bets.
Point Spread: Point spread parlays are the most common form of parlays that are out there, especially during basketball and football season. A point spread is a bet placed on the winner of a certain game or event, and a bet on how much they are going to win (or lose) by.
Let's take a look at this type of bet using a matchup of the Miami Heat and the Los Angeles Lakers.
Los Angeles Lakers -2.5 -110
Miami Heat +2.5 -110
The odds are listed at -110 for both teams and both outcomes in this matchup, and that lines up with the table above. That is why this type of parlay bet is common, because bettors know exactly what the odds are, and they know how much they will win.
Over/Under: If you aren't very good at predicting the winners or losers of a game, then an over/under or "total" bet is something that you might want to consider. This type of bet is offered on all four of the major sports, and it is one of the most popular betting types in the industry.
An over/under bet is another one that is usually included in a parlay bet, because the odds are usually set at -110 for both potential outcomes. Here is an example of an over/under type of bet using a game between the Green Bay Packers and Chicago Bears:
Over 42.5 -110
Under 42.5 -110
All that is required to win this bet is to make a decision on the total amount of points scored in this NFC North rivalry. Personally, I would take the over in this bet because the Chicago Bears can't find a way to stop Aaron Rodgers and the Packers.
Regardless, if a bettor wanted to create a parlay full of over/under or total bets, then they could win some serious money if they are right.
Progressive Parlays: A progressive parlay is a type of parlay that actually gives you the chance to win a bet, but you can get a leg or two wrong. A progressive parlay is usually set up by the sportsbooks, and they will break down the number of legs you need to win to win the parlay bet.
Let's say that you are wanting to fill out a progressive parlay that is seven legs. To win this bet, the sportsbook will require you to win at least three legs of the parlay. After you get to three wins, your payout will increase with each leg that you win on top of three.
If you fail to win at least three legs of the bet, then the bet is considered a loss, and you lose all of your money.
Multi-Chance Parlay: A multi-chance parlay works much the same way as a progressive parlay does, but there is one major difference. Payouts increase with a progressive parlay, but that doesn't happen with a multi-chance parlay.
You are still able to lose a leg of a multi-chance parlay and win the bet, but there is no real incentive to continue to win legs of the bet. Sportsbooks will set the number of legs that must be correct to win a multi-chance parlay, and the payouts are not as great as it is for a straight parlay.
Teasers: There are plenty of people out there that don't consider a teaser bet and a parlay bet as the same thing. Those people could be right, but we are going to include a teaser bet in this article just for the sake of argument.
A teaser bet works in the same way that a parlay bet does, in that it is a combination of a number of single bets into one much larger wager.
The major difference here is that you do have some added control and more options when it comes to a teaser bet. For instance, sportsbooks might offer a six-point teaser, which would then give you the option of choosing when and where to use the six points.
If the Chicago Bulls are listed as seven-point favorites over the Detroit Pistons, then you can decide how you want to use the six points. You can apply it to the Bulls, which would make them just one-point favorites, or you could put it on the Pistons to make them 13-point underdogs.
You would still need to build up a teaser bet that includes several of these types of wagers, but it can be slightly easier to win than a straight parlay bet. The payout options are usually different for teaser bets, and each sportsbook will offer its own odds.
Be aware that sportsbooks also decide on ties differently, and it can make or break your teaser bet.
Pleasers: A pleaser bet is very similar to a teaser bet, but it takes away some of the decision-making on your part. Sportsbooks will still offer additional points to a pleaser bet, but you don't have complete control over when and where you want to use the points.
If a sportsbook is offering a six-point teaser, then you must decide whether or not you want to use it on a group of "favorites," or if you are feeling an "underdog" mentality.
Here is an example:
Buffalo Bills -3.0 vs. New England Patriots
Miami Dolphins -5.0 vs. Philadelphia Eagles
If you decided to take the two favorites in this situation, then your pleaser bet would shift to:
Buffalo Bills -9.0
Miami Dolphins -11.0
Or, you could take the two underdogs in this situation, and the bet would look like this:
New England Patriots -3.0
Philadelphia Eagles -1.0
The payouts for this type of bet are usually slightly smaller than a normal parlay bet, but there is still a chance to win some serious cash.
Tips For Parlay Betting
Parlay betting is very different from traditional sports betting, even though some of the same characteristics apply. It is not easy to be great at parlay sports betting, but there are a few things to remember that can help you.
This is not a complete list, and we are not claiming to promise you success by following these simple tips.
Stick to Your Unit: A betting "unit" is the amount of money that you include in a sports bet. This "unit" can vary from person to person, and it's important to choose a unit that works for you.
It is widely considered that betting with the same unit is the best practice when it comes to betting on sports, and this includes parlay betting. Don't lower the amount you bet just because you are making a parlay bet, and increasing the amount that you bet is not a wise decision either. Develop a plan, choose a betting unit, and stick to it.
Stick to Sports You Know: This tip applies to anyone that bets on sports and applies to any type of parlay bet that is out there. You need to stick to the sports that you know if you want any chance of making some money.
Sportsbooks continue to increase the number of sports that they offer, and they do their best to get your business by enticing you with promotions and bonuses. Don't fall for their trap, and stick to the sports that you know and watch.
You might think it is fun to start placing some parlay bets on cricket, but if you don't know the difference between cricket and baseball, then that would not be a smart move. The acronym, K.I.S.S. (Keep it simple, stupid) definitely applies to betting on sports.
The Reward Isn't Always Worth the Risk: If your plan is to get rich quick by placing some parlay bets, then you are likely going to end up without a home or family. Parlay bets are extremely difficult to win, and you might go your entire life without ever hitting one.
The reward is definitely tempting and can be huge, but it might not be worth it, depending on your situation. Getting a good job and working hard might not sound like a ton of fun, but it's a much better way to make money than making a ton of parlay bets.
Hitting a parlay bet could net you a ton of money, but you might have better luck being struck by lightning.
Hedge Your Bets: One way to build in your own parlay bet protection is to hedge the bets that you include in your parlays. Hedging your bet means finding different ways to bet on the same game.
For example, if you bet on the Minnesota Vikings to beat the Green Bay Packers on the moneyline in your parlay, then perhaps you want to take the Packers and the points in a single bet. There is a chance that you could lose both of the bets, but it does give you a chance to hedge your losses.
Find Sportsbooks That Offer Parlay Protection: The sports betting industry continues to grow each day, and there are new sportsbooks that seem to pop up each month. Sportsbooks want your business, and most of them are trying to get you to make some parlay bets.
If this is something that interests you, then you should also find a sportsbook that will offer you some kind of parlay insurance. This can come in many different forms, but usually, you have some protection if just one of your legs doesn't win.
If you are able to nail six of seven legs on a parlay, then most sportsbooks are willing to pay out your winnings.
Have A Good Doctor On Call: If you are someone that enjoys making parlay-type sports bets, then you probably already know what I'm about to say. It can be extremely exhausting and stressful waiting on the results of a parlay bet, and your heart is definitely going to be racing more than a few times during the games.
Your excitement level will increase with each "leg" of the parlay bet that wins, and that will just add more stress to the next leg. If you are someone that has had some heart issues or some family history of heart problems, then parlay betting might not be for you.
Making a parlay bet is not for the faint of heart, and bettors should proceed with caution.
Conclusion
Parlay betting is one of the toughest types of bets that you can make, but there is a chance to make some serious money if you hit a few of them. Sportsbooks offer some terrific payout opportunities if you want to make a parlay bet, but they are also trying to get your money from you.
Someone that is just getting into the world of sports betting should probably stay away from parlay betting because it's just not a great way to make any money.
We have outlined some of the top tips for making a parlay bet, but the list is not complete. There are plenty of other things to consider before placing a parlay bet, but always remember that this type of bet is hard to win. The reward for winning a parlay bet can be great, but there is also a huge risk as well.
If you are going to make the leap into parlay betting, then don't expect there to be a parachute to slow your fall. The world of parlay sports betting is not for the faint of heart, and your hair will likely start turning gray within weeks.
This is extremely stressful, and you should probably prepare yourself for a lifetime of failure. However, there is a slight chance that you will win this bet at some point, and you could find yourself swimming in money.
If this happens, don't forget about this article, and reward the writer who gave you the tips to help you succeed.
---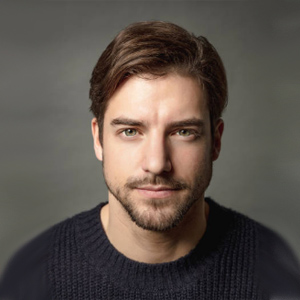 Matthew is a long time fantasy football and dynasty football fan. He lives in Las Vegas and grew up rooting for the Raiders. The team moving to his hometown was very exciting news. Matthews is married and has two young boys.