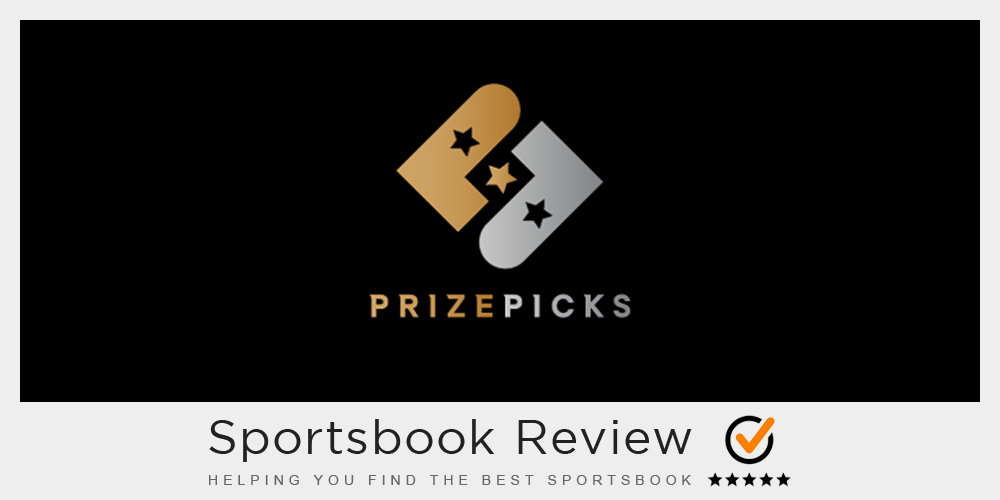 PrizePicks Review
---
PrizePicks Review
PrizePicks is a Daily Fantasy Sports operator, but the site offers a new twist on the old industry. The games available at PrizePicks are nothing like what you would see at other daily fantasy sports sites, which has allowed the company to grow and be an excellent option for bettors.
One of the best parts about PrizePicks is that it is available to anyone at least 18 yards of age, whereas sports betting sites require you to be 21 years of age. There is still plenty of room for PrizePicks to grow and improve, but the operator is off to a great start. This PrizePicks review will discuss some of the best features of the site and will also go over some of the banking options. Since PrizePicks is a daily fantasy sports operator, it is able to accept customers from more than 30 different states in the U.S.
The DFS industry is not as competitive as the growing sports betting industry, but PrizePicks is still up against some top operators.
PrizePicks Overview
PrizePicks is not a sportsbook but rather a daily fantasy sports site that focuses on individual player performances. Players at PrizePicks are not placing any bets, but they are using money to enter different contests at the site.
This operator does offer an experience that is very similar to what takes place in the sports betting industry as all of the games involve over/under type wagers. You won't see any money line or total bets available at PrizePicks as the company is content sticking in the daily fantasy sports industry for now.
DraftKings and FanDuel are the two biggest DFS operators in the United States, but that hasn't stopped PrizePicks from getting off to a great start in the industry as well. PrizePicks likes to keep things extremely simple on the site, and there are just two main types of games that are offered.
Another great feature of PrizePicks is that there is a mobile app available, and it works very similarly to the online website. The streamlined process makes things easy for the customers, and most of the players prefer using a mobile app to access the site. The banking options at PrizePicks could use a little work as there are just two main banking options accepted by the site. This might be a problem for some customers that have yet to expand their e-wallets and prefer sending money directly from their bank.
PrizePicks does offer a nice welcome bonus to new customers, and there are other promotions available at the site as well. It will take some time for PrizePicks to become a household name in the sports betting industry, but this is a great DFS option.
Promo Codes and Special Offers
Daily fantasy sports operators offer bonuses or promotions to attract new customers, and PrizePicks is no different. There is a very generous welcome offer available to new users, and there are also promotions offered that keep giving back to the current players. New users who sign up at PrizePicks and use a promo code are eligible to receive a 100 percent first deposit match up to $100. This is a great offer, and it means that a player can double their money before they even enter a game at the site.
It is important to remember that all of the promotional funds can only be used to enter contests at PrizePicks, and that money cannot be withdrawn. Still, it is a bonus worth taking advantage of, and it is a nice welcome offer from the growing site.
Another great promotion at PrizePicks is its refer-a-friend promotion, and this is another excellent offer of which a user should take advantage. The bonus funds can add up quickly with this promotion, but again all of this money can only be used to enter contests at the site. PrizePicks is currently offering a free $25 in bonus money for every friend that you refer to the site who signs up. There is no limit to how many friends you can refer to PrizePicks, which could mean a ton of free money in your account.
The bonuses and promotions currently offered at PrizePicks won't make you rich in and of themselves, but they are both incredibly generous offers that can enhance further winnings. Taking advantage of each bonus will give you plenty of extra money that you can then use to play in their exciting and innovative games.
States Where PrizePicks is Available
A lengthy application process is often required in certain states for sports betting operators to obtain a license. That is not the case in the daily fantasy sports industry, and the more straightforward process has allowed PrizePicks to launch in a hurry. PrizePicks hasn't necessarily "launched" in any states, but the operator will accept customers from more than 25 states throughout the country. This list continues to grow as well, and new states could always be added at any time.
Most states simply allow the daily fantasy sports industry to operate, while other states actually regulate the industry and force the operators to pay a tax. Other states have strict laws against the daily fantasy sports industry, and PrizePicks cannot operate in those states. PrizePicks will block all banking transactions from customers that attempt to sign up for a state that does not allow this industry. This is why your identity will need to be verified before you are able to play games at this site.
Here are the states that PrizePicks currently accepts players from:
Alaska
Arkansas
California
Colorado
Connecticut
Florida
Georgia
Illinois
Kansas
Kentucky
Michigan
Minnesota
Nebraska
New Mexico
North Carolina
North Dakota
Oklahoma
Oregon
Rhode Island
South Carolina
South Dakota
Texas
Utah
Washington D.C.
West Virginia
Wisconsin
Wyoming
Funding Your Account: Deposit Options
PrizePicks likes to keep things extremely simple, and that is definitely the case when it comes to available banking options at the site. There are just two deposit methods available, and this is an area that will likely need to grow if PrizePicks wants to become a leader in this industry.
The banking process is extremely safe and secure at PrizePicks, and most of these deposit options will get money in your account almost instantly. This will allow you to get in the game much quicker and turn your initial deposit into a nice payout. Currently, the two deposit methods offered at PrizePicks are PayPal and e-check, which means you cannot use a credit card to make a deposit. The good news is that both of these deposit options are available on the mobile app as well, and you can get the entire process done from your phone.
With PayPal, you will be able to fund that account with a credit or debit card, which will give you more options. PayPal accepts all of the major credit cards, and it is a trusted e-wallet option. You will simply need to link your PayPal account to your PrizePicks account to make this process happen. Once you have linked these two accounts, you can quickly fund your account in minutes.
An e-check is another available option, but this process could take up to five days for the funds to show up in your account. If you want your funds to be available right away, then using PayPal is the best way to go.
There is a minimum deposit of $20 required for both of the deposit options that are listed above.
Available Sports, Games, and Bets
PrizePicks likes to keep things extremely simple, and there are just two main games offered at the site. These two games still offer plenty of different options, but there are just two styles of play from which to choose. The site does offer contests on a number of different sporting events, with all of the most popular sports being included. Some of the unique options at PrizePicks are Jai Alai, truck racing, League of Legends, and CS:GO.
The two main games offered at PrizePicks are both extremely similar, with the major difference being in the payout amounts. Both of the games require you to pick either over/under on certain stats, which takes some of the decision-making out of the equation.
Flex Play
Flex Play offers a chance to win secondary prizes if your initial "bet" comes up short, and it is a nice insurance policy for players. With the Flex Play game, the payouts are reduced, but there are still three chances to win.
2 Player Slates: A payout of 0.5x is awarded for one correct pick, and a 2x payout is awarded for two correct picks.
3 Player Slates: This game pays 1.25x for two correct picks and 2.25x for three correct picks.
4 Player States: A payout of 1.5x is awarded for three correct picks, and 5x for four correct picks.
Power Play
Power Play contests do not have an insurance policy built-in and are all-or-nothing stakes. The payouts are much more massive with this game, but the stakes are also increased.
2 Player Stakes: 3x payout for two correct picks
3 Player Stakes: 5x payout for three correct picks
4 Player Stakes: 10x payout for four correct picks.
Withdrawal Options
Just like with the deposit options, the withdrawal options are extremely limited as well. Most online betting companies have minimal withdrawal options, but PrizePicks offers even fewer than what you would find at other sites.
The same two deposit options offered at PrizePicks are the two withdrawal methods available as well. The deposit method that you choose will determine the withdrawal method that is available to you as well.
You will also have to rack up some money before you can withdraw money from your PrizePicks account, as the site has a $30 minimum when making a withdrawal. This minimum exists so that the operator is not processing many withdrawal requests at one time. PayPal is the best form of withdrawal, but this only works if you used this as your deposit method. With a PayPal withdrawal, the money can be sent to your account within minutes, and then you are able to do whatever you want with it when the money is yours.
The other withdrawal option featured at PrizePicks is an e-check, but this process could take up to a week to complete. An e-check will be sent to the email address you provided when signing up, and then you can cash out that check and do whatever you want with your winnings.
The withdrawal process at PrizePicks is safe and secure, and it is a hassle-free process. Some customers would prefer there to be more withdrawal options available to them, but those could always be added at a later date.
PrizePicks Company History
PrizePicks began in 2014, although the company has seen plenty of significant changes since that time. Adam Wexler originally came up with a new idea for fantasy sports, and his initial dream was transformed into the way the company operates today.
Wexler created a fantasy sports app called SidePrize in 2014 as a way to keep fantasy players more engaged throughout a season. That app took the traditional idea of fantasy football and added some fun and exciting new games that would offer more opportunities to play and be engaged throughout the year.
SidePrize allowed fantasy players to make side bets each week as long as both players agreed to make the bets. Instead of merely focusing on the head-to-head team results, players were now focusing on individual player stats as well.
The Fantasy Sports Trade Association honored SidePrize with a number of awards, but then things took a turn for the worse in 2016. The entire daily fantasy sports industry was being challenged in court, as many states viewed this to be an illegal form of gambling.
In 2017, Wexler and his team decided to give the industry another try, but they launched a completely different app called PredictPicks. This app didn't force players to compete against each other but allowed them to enter contests that were set by the site.
After running a series of beta tests, this new app was ready to launch to the public, but it would launch under the name PrizePicks. This site officially launched on Oct. 4, 2018, and the site has seen plenty of growth in the time since.