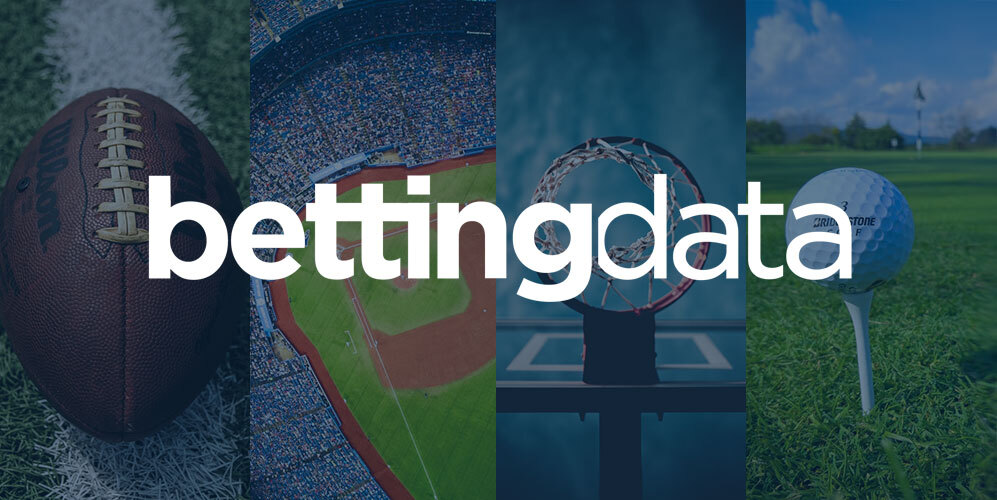 How Do Sportsbook Bonuses Work?

---
How Do Sportsbook Bonuses Work?
One of the best ways that sports bettors can pad their bottom line is through bonuses. Most sportsbooks offer their customers a variety of bonus opportunities that can help them increase their winnings if they know the best way to utilize those bonuses and make winning picks.
However, bonuses tend to be a little confusing, and bettors need to meet certain conditions before they can access the bonus and use it to their advantage. This is why it's best to gain an understanding of different types of bonuses offered by sportsbooks and the terminology they like to use when offering bonuses.
Risk-Free Bet
It's a little misleading for any sportsbook to tease bettors or (especially) prospective sports bettors with the promise of a "risk-free bet." However, there are times when that is at least close to being true. Sportsbooks have a habit of offering risk-free bets to new users to draw them to their operation. Essentially, if you make a bet and lose, you'll receive credit that's equal to the amount you lost on your wager.
It's not completely risk-free because you can still end up losing money. But you'll have a little bit of a cushion in case you lose.
Let's say you bet $100 on the Vikings to cover a 2.5-point spread against the Packers, but the Packers ended up winning the game. Once the game is over, the sportsbook will give you $100 in credit to use on other bets.
You won't be able to take that money out of your account. However, you'll be able to make one or more bets using that $100 to help you get back on the winning side of things. Any profit from that $100 credit will be available to take out of your account as your winnings. But only the winnings will appear in your account, not the money from the credit that you used to make the secondary bet.
In that sense, the bet isn't completely "risk-free." However, if you're planning on making multiple bets, you'd be wise to take advantage of a "risk-free bet" offer.
In fact, if the bet is "risk-free," you should bet the maximum the sportsbook will allow with this type of bonus because either you'll win more or you'll get that same amount in credit. Surely, you can see why sportsbooks use this type of bonus to draw in new users. Either they win and want to keep winning, or they have credit to keep on betting.
Of course, a "risk-free bet" offers no bonus whatsoever if you win the initial bet. Odds are, you won't mind that much if you won the bet.
However, this type of bonus is only "risk-free" in the sense that you'll have credit from the sportsbook to earn back the money potentially lost if you can turn your luck around and make winning picks.
Free Bet
While similar, there is a difference between a free bet and a risk-free bet. A sportsbook might offer you a free bet that's equal to the initial deposit you put into your account. For example, if you deposit $200 into your account, you would receive a $200 "free bet." Let's say you use that $200 to bet on the Eagles to cover a 1.5-point spread against the Cowboys.
If the Eagles win and cover, you would have $181.60 in profit (assuming the moneyline is -110) added to your account. However, because it's a free bet, you wouldn't keep the $200 used as your stake in the bet.
Instead, you would have $381.60 from the $200 you initially deposited and the $181.60 in winnings. Like most bonuses, if you can win your pick on a free bet, it'll seem like a good deal. Of course, there will always be a string or two attached to something called a "free bet."
For instance, it might take a day or two for the bonus bet to be processed and transferred into your account. There could also be a timeline for when you're allowed to use your free bet. Also, keep in mind that you'll want to choose wisely when it comes to making your selection with your free bet because it can mean a big payday if you make an accurate pick.
Welcome Bonus
As you're undoubtedly finding out, there is no shortage of ways that sportsbooks try to draw in new users. A traditional welcome bonus is another way they do this, although this is more geared toward players who are going to stick around for a while and stay with a particular sportsbook for the long term. This is because it can take a lot of time and a lot of bets to recoup a full welcome bonus.
Typically, a user will receive bonus funds that match the initial deposit they made when they started their account. However, those bonus funds will come in gradually based on how much money you bet.
For example, if you deposit $200 and receive a $200 welcome bonus, you won't immediately get the full $200 welcome bonus. You may end up having to make $1,000 or more worth of bets until the full $200 welcome bonus finds its way into your account.
Keep in mind that that's just an example. Each sportsbook will have a different set of terms for awarding you a welcome bonus. There could also be certain conditions for what types of bets will help you work your way toward receiving your welcome bonus.
For instance, some sportsbooks will require a Moneyline of -200 or higher for bets that contribute to receiving your bonus funds. There could also be a minimum amount of money you have to wager every time you place a bet to earn your welcome bonus.
Unfortunately, you'll have to look at the terms and conditions for a specific sportsbook, so you know for certain how your welcome bonus works.
As mentioned, this can be a nice bonus for players who want to commit to a specific sportsbook for the long haul because it will take time and several bets to earn your full welcome bonus. But if that's not a problem and you follow the terms and conditions, a welcome bonus can eventually become a way to make bets with house money.
No-Deposit Free Bet
Receiving a no-deposit free bet bonus from a sportsbook might be the closest most people get to finding a unicorn. Granted, you may not find a lot of sportsbooks lining up to give you this kind of bonus, but it is free money to use to make a bet with virtually no strings attached.
Obviously, there are some terms and conditions, mainly that you set up a verifiable real-money account with that sportsbook. However, with this type of bonus, there will be no obligation to add additional funds to your account.
Once you fulfill the obligation of setting up an account, the sportsbook will hold up its end of the offer and credit your account with credit you can put toward a bet. Of course, you won't be able to withdraw the money until after you place a bet, win it, and have the profits added to your account. You also shouldn't expect a no-deposit free bet to be worth more than $10. But even if it's just $10, it's still a free $10 to use to place a bet and perhaps earn a little profit that can be used to make your next bet. At least, that's the hope of the sportsbook offering you a no-deposit free bet bonus.
As mentioned, this type of bonus is rare, so you shouldn't expect to stumble upon it too often. There will also be certain stipulations that come with it. For instance, you usually have to make your free bet within a few days, usually no longer than a week. Most sportsbooks will also prevent you from claiming any other bonuses when you first register for an account, many of which will be potentially more lucrative than a $10 free bet.
You will also be required to use the amount you receive on a single bet, and you will only receive the profit from your bet if you win.
Depending on the sportsbook, there could be some rollover requirements if you end up winning your first bet with the no-deposit free bet. This could prevent you from withdrawing your profit without making additional bets that put that profit at risk.
However, this is more common with online casinos, whereas reputable sportsbooks are less likely to do this. The catch, of course, is that you'll have an account with that particular sportsbook and they will likely send you emails imploring you to continue placing bets with them.
If that doesn't bother you, there is little downside to receiving a no-deposit free bet offer.
Reload Bonus
While many sportsbooks will offer you a bonus to entice you to make your first bet, others will offer you a bonus for your second bet. This is often called a reload bonus, which is when a sportsbook matches the amount you spent on your first bet with a free bet for your next wager.
For example, if you opened an account and immediately bet $50, the sportsbook will give you credit to make a second $50 bet. As you might be able to guess, you won't get the stake back if you win your bet with the reload bonus, only your profits.
Some sites will require a rollover before you can withdraw your winnings. However, a reload bonus has little downside otherwise.
Of course, whether you win your first bet or not, a reload bonus encourages you to keep placing bets, which is exactly what sportsbooks want you to do.
Loss Bonus
You shouldn't expect too many sportsbooks to reward losing with a bonus. But you might stumble upon this type of bonus every now and then. If they're feeling particularly giving, a sportsbook will reimburse you with a certain percentage of the total money you've lost on unsuccessful wagers. Some sportsbooks will call this a rebate bonus or simply offer you cashback on your bets.
This means that, win or lose, you'll get some of the money back that you wager on sports. At times, this can alter the bets you place or your overall betting strategy.
These bonuses can also be tied to specific sports, most often horse racing. Of course, keep in mind that you'll probably receive no more than 5% of your money back for a loss or rebate bonus. However, every little bit counts. Plus, sometimes, the mere gesture of returning a small portion of a player's losses is enough to keep them coming back.
Casino Bonus
Nowadays, many sportsbooks operate in conjunction with online casinos. Naturally, these casinos want you to place sports bets with their sportsbook while the sportsbooks want to push you toward the casino. Thus, there are sometimes bonus offers between the two. If you use a sportsbook frequently enough, you might get offers to start playing online casino games like blackjack and poker. If you have an interest in casino games and have some familiarity with them, these bonus offers can be worthwhile. However, when it comes to betting, you should always stick to what you're good at.
If sports betting is your wheelhouse, stick to that and steer clear of the casino games.
Referral Bonus
This one should be largely self-explanatory. Sportsbooks are always looking for more players, so most will be more than happy to give you a bonus if you refer a friend who starts betting on their site. Obviously, your friend will have to make a deposit and sometimes place at least one bet before receiving your referral bonus. The size of the bonus you get can sometimes depend on how much your friend deposits.
You also shouldn't be surprised to see a limit on the bonus you receive. But if you have friends or family members who want to start betting on sports, it doesn't hurt to use them to get yourself a referral bonus, no matter how small it might be.
What is a Play-Through?
In addition to becoming familiar with the various types of bonuses offered by sportsbooks, you'll want to become familiar with the terminology. First, you need to know the term "play-through," which is often used interchangeably with rollover.
As it pertains to bonus, a rollover is the amount of money you need to wager before the money you earn from your bonus can be withdrawn from your account. After all, sportsbooks want you to use bonuses to bet more, not cash out quickly.
For example, if you make a $200 deposit to your account with a 50% bonus and a 5x rollover, you will have $300 available to you. However, you won't be able to withdraw that bonus money until you've wagered a total of $1,500 on bets.
You calculate this amount by adding your deposit to the bonus amount and then multiplying it by the rollover. In this case, your deposit is $200, and your bonus is $100. That means you multiply $300 by five to get $1,500.
However, there can be some variables to how different sportsbooks calculate their rollover, so always double-check before you commit to a bonus.
Restrictions on Rollovers
Many sportsbooks like to place restrictions on rollovers that can make them tricky to figure out. For example, if you place a $10 bet and lose, the sportsbook may credit you with the full $10 toward your rollover. But if you win a $10 bet and earn $9.09 in profits (assuming the Moneyline is -110), you may only receive $9.09 toward your rollover. This will mean it will take a little longer and take a few more bets to receive your full bonus if you win more bets than you lose.
As alluded to earlier, there are sometimes restrictions on teams you can bet on that will help to clear your rollover. Most sportsbooks won't allow you to bet on heavy favorites to earn credit toward your full bonus. This means you'll have to place bets that are higher than even money. Of course, this forces you to look for a happy medium between smart bets and bets that will count toward your rollover.
Finally, there could be time limits on your bonus rollover. Sportsbooks do this to push you to make bets in a short amount of time rather than being patient and waiting for the right bets.
If you make a lot of losing bets on the way to receiving your full bonus, it negates the point of receiving the bonus in the first place. Always check for a time limit on any bonus offer and figure out how many bets you'll need to make to clear the rollover.
If you're not comfortable making that many bets in a certain period, it may not be a worthwhile bonus offer for you.
Refunds vs. Site Credit
As you probably noticed, bonuses from sportsbooks can come in different forms. Not only does this vary based on the type of bonus, but different sportsbooks will have different preferences. This is something you'll want to look at closely before committing to a bonus. Some will prefer to give you site credit, which means the money in your account that can be used to place bets but can't be withdrawn unless you earn a profit from a winning bet and clear your rollover.
Meanwhile, other sites prefer to give you a free bet. You won't be able to break up this refund into multiple bets. Rather, it'll all have to go into one bet.
More importantly, the value of the refund won't be returned to you if you win the bet, only the payout from the winning bet. Even if your bonus is a large sum like $100 or $200 or even $500, you'll only be able to use it for one bet rather than divide it among multiple games.
That can be a good thing if you make a winning bet, but your bonus can disappear quickly if you don't. This is why site credit is usually the best option for bonuses.
---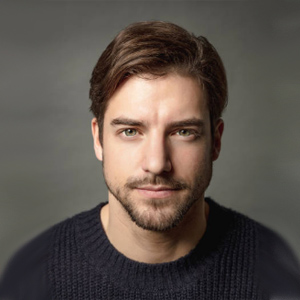 Matthew is a long time fantasy football and dynasty football fan. He lives in Las Vegas and grew up rooting for the Raiders. The team moving to his hometown was very exciting news. Matthews is married and has two young boys.