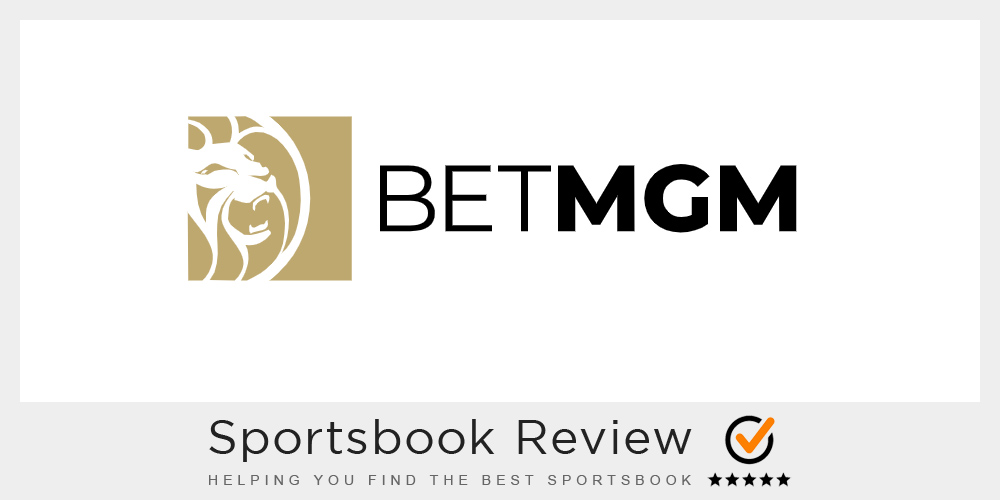 BetMGM Sportsbook Review
---
BetMGM Sportsbook Review
BetMGM Sportsbook is one of the best mobile sportsbooks in the United States. In 2020, it was the third-ranked legal sportsbook behind DraftKings and FanDuel, respectively. BetMGM is constantly growing, and the book is poised for a big future in the sports betting industry. BetMGM is a product of MGM Resorts International. MGM Resorts International is a colossal hospitality business that hosts destination resorts and casinos all over the United States. The company began operating in 1987. However, they didn't set their sights on the online gambling business until 2017.
Since BetMGM launched, it has expanded to nine states, including Las Vegas and New Jersey. These are two of the largest gambling economies in the nation. BetMGM has experienced exponential growth. Bettors can test their luck on a variety of games across countless leagues.
The mobile app and sportsbook are very easy to use. The accessibility of the platform has caused many residents of legal states to flock towards BetMGM. The sportsbook gives bettors the option of wagering major sporting events like football, baseball, basketball, and hockey.
BetMGM also gives members the ability to wager sports that take place around the world like rugby, snooker, handball, Formula 1 racing, and so much more. BetMGM is known for phenomenal bonuses to keep players betting on the platform. These free bets are accompanied by generous odds on the book so it's tough to find reasons to complain about BetMGM.
BetMGM Sportsbook is a world-class book that has risen to the top of the sports betting industry. Continuous innovations will keep bettors wagering on BetMGM.
Promo Codes or Special Offers
BetMGM Sportsbook has been known for big bonuses and promotions since its widespread launch in 2018. The book gives bettors an increased chance to win compared to other books. BetMGM Sportsbook is known for generous odds.
BetMGM Sportsbook promotes its odds for its target audience. However, the site also gives players a multitude of bonus and promotional opportunities. The BetMGM sign-on bonus is standard amongst the online gambling industry, but it's still a great promotion for new players.
When a new player signs up for an account, they'll receive up to a $500 risk-free bet. If your first bet loses, you will be reimbursed for your risk up to $500. This gives players nothing to lose so that you can place a big initial bet without any negative repercussions.
BetMGM rewards players that continue to wager on its site. BetMGM Sportsbook offers the Money Monday Club, which awards active bettors on the sportsbook. If you bet $50 on qualifying wagers in a given week, you will receive a $10 free bet on Monday of the following week.
BetMGM deals substantial returns to players who take big risks on parlays. Parlay bets are where BetMGM thrives when it comes to promotions. The more legs you place in a parlay, the bigger your payout will become on BetMGM. Parlays yield big bonuses on any site, but BetMGM will increase your winnings by up to 40% if you place a qualifying parlay.
Additionally, BetMGM has recurring special promotions that arise during major sporting events like playoff weekends and championship games. If a big weekend of games is coming up, the chances are that BetMGM will be providing a nice promotion to their players.
States Available
BetMGM is currently available in nine states. MGM Resorts International is constantly trying to expand the presence of its mobile sportsbook as the country becomes more receptive to sports betting. The states where BetMGM is available are Colorado, Indiana, Iowa, Michigan, Nevada, New Jersey, Pennsylvania, Tennessee, and West Virginia. BetMGM debuted in New Jersey in 2018. When the Professional and Amateur Sports Protection Act was deemed unconstitutional, New Jersey was swift to legalize online sports betting. BetMGM capitalized on this and moved into the state. The host casino in New Jersey for BetMGM is the Borgata Casino in Atlantic City.
The Greenbrier in West Virginia made a deal with MGM Resorts International that allowed the book to launch at the beginning of 2020. In February 2020, BetMGM Sportsbook moved into Indiana when a deal was made with Boyd's Belterra Casino.
In May 2020, BetMGM Sportsbook was available in Colorado. Colorado is an emerging sports betting market, and BetMGM has made big strides in this state. The sportsbook is legal in Tennessee as well. Tennessee is different than many other legal states in the sense that there doesn't have to be a landlocked partner casino in the state for a mobile book to operate.
In Iowa, BetMGM partnered with Diamond Jo Casino. However, Diamond Jo Casino's retail book has FanDuel branding. Pennsylvania's BetMGM Sportsbook launched in December of 2020. BetMGM doesn't comply with the same regulations in every state where it's legal. For example, New Jersey bettors can't wager local college teams, but this isn't the case in other legal states.
Funding Your Account: Deposit Options
MGM Resorts International is an amazing company that knows how to handle customer service better than countless corporations. This is learned after years of operating landlocked casinos, resorts, and hotels. There is a deposit option for everyone on the BetMGM Sportsbook platform.
To make a deposit, you must first register an account on the app or desktop version of the sportsbook. At the top right portion of your screen, you will see a button that says DEPOSIT. Click this button, and you will have the choice of all the deposit options that you can utilize on the sportsbook.
The most common means of deposit on BetMGM Sportsbook are by credit card. BetMGM accepts MasterCard, Visa, and American Express. The fact that BetMGM accepts American Express separates this book from other numerous competitors in the sports betting industry.
The credit card rates on American Express are typically higher than MasterCard or Visa so a lot of books stay away from this form of payment. Another common payment method is PayPal, which isn't offered on a lot of sportsbooks in the industry. PayPal is utilized by millions of people in the United States, so this is a great selling point for the book.
Other deposit methods that are included on BetMGM Sportsbook are ACH e-check, BetMGM Online Play+, online banking transfer, PayNearMe, Skrill, VIP Preferred Payment, and through a retail casino cashier at the BetMGM cage. The BetMGM cage isn't available in every state because a landlocked casino must be partnered with the sportsbook in order for this option to be accessible.
Available Sports, Games, and Bets
BetMGM Sportsbook continues to expand its betting markets on events all over the world. The largest betting markets on the platform are in football, baseball, basketball, hockey, and soccer. Golf, motor sports, boxing, tennis, and MMA are also popular as well. Some niche sports on BetMGM Sportsbook are rugby, cricket, Aussie rules football, and table tennis.
All these markets are extensive, with multiple leagues and events included in each sport. Players have the ability to bet on hockey in three countries and soccer events in thirteen countries. These are just two examples of the vast betting markets that are on BetMGM Sportsbook.
The wager list is just as broad as the betting markets for the various competitions on the sportsbook. BetMGM is known for providing players with winnable odds across all events. The typical wagers on BetMGM Sportsbook are the money line, point spread, and various total bets. This is the case for most sports, but some competitions such as soccer have unique betting markets when it comes to traditional wagers.
These traditional lines are available throughout entire competitions. There are moneyline, spreads, and totals by quarter, half, or period for a variety of sporting events. You have the ability to combine these bets into a parlay or teaser on the sportsbooks. These wagers are much riskier because they require multiple outcomes to occur, but they're a great way to win big on sports.
If you want to lock in a futures bet, you'll love the BetMGM Sportsbook. BetMGM has a variety of futures. With the books generous returns, a future bet win on BetMGM could yield a life-changing payout depending on your risk. Many players on the platform love the props that BetMGM offers on its sportsbook. The props on BetMGM are limitless, and you'll always find a unique wager when you bet on the sportsbook.
Withdrawal Options
The withdrawal options are just as plentiful as the deposit choices on BetMGM Sportsbook. The withdrawal process is seamless on BetMGM Sportsbook. Once you place a withdrawal request, the team at BetMGM will review the application. The majority of withdrawals are approved in up to 48 hours. The team at BetMGM doesn't stop working to make this happen most of the time. In some rare instances, the withdrawal process can take up to five business days. If you have multiple withdrawal requests pending, BetMGM will often group these into a single transaction.
You have the ability to see all your withdrawal requests in the banking section of your profile. When you go into your transaction history, you'll be able to see the status of your withdrawal requests.
The most popular withdrawal options on the book are through PayPal, ACH e-check, or by check through the mail. You will typically receive your e-check within 48 hours. The same goes for PayPal where you'll usually see your winnings within 48 hours.
The other withdrawal methods are by a BetMGM online Play+ card, Skrill, or by cash at a BetMGM Cage at a participating casino in a legal state. This option isn't available in every state, but it's the fastest way to claim your winnings if you live close to a BetMGM Sportsbook partner casino. The cash option is instant. A BetMGM Sportsbook employee will verify your identity and account immediately, and you'll receive your winnings in cash.
BetMGM doesn't disappoint when it comes to any of its withdrawal processes. Banking has made BetMGM Sportsbook a top-level book in the industry. Sports betting is all about winning and receiving cash quickly. BetMGM Sportsbook delivers in this category for all players on the sportsbook.
Company History
BetMGM Sportsbook is a product of MGM Resorts International. MGM Resorts International hasn't been in the mobile gambling industry for a very long time. However, they have been operating in the casino industry for an extensive period. MGM Resorts are some of the most sought out destinations in the tourism industry.
The company deals with areas outside of the gambling industry, like golf courses, spas, and hotels. Despite this, MGM Resorts International has betting roots throughout the nation. MGM Resorts International has properties in Nevada, Massachusetts, Michigan, New Jersey, and many other states in the country.
The MGM brand is known throughout the world. Some of MGM Resorts International's biggest properties are the Bellagio, Mandalay Bay, MGM Grand, and Park MGM. In 1987, the MGM brand was born. MGM Grand Inc. began operating in 1987. The company changed its name to MGM brand and operated under that title until 2010. Since 2010, the company has been MGM Resorts International to encompass all of the hospitality elements that the brand offers in the tourism business.
The company's 2019 revenue was $12.9 billion. This is no surprise with the number of employees that work for MGM Resorts International. MGM Resorts International has close to 75,000 employees.
The COVID pandemic hurt the business in 2020, but the pandemic really made MGM Resorts International focus on the online gambling portion of the business. Since the beginning of the pandemic, BetMGM Sportsbook's revenue has steadily risen. BetMGM Sportsbook partners with GVC Holdings to provide a phenomenal sports betting experience for users.
Before this partnership, BetMGM was named playMGM. When MGM Resorts International partnered with GVC Holdings, playMGM was changed to BetMGM. The sportsbook became available in 2018 after PASPA was shot down in a 6-3 decision by the United States Supreme Court.
BetMGM Sportsbook has made a dent in the American sports betting economy. The company is expected to continue growing for years to come.