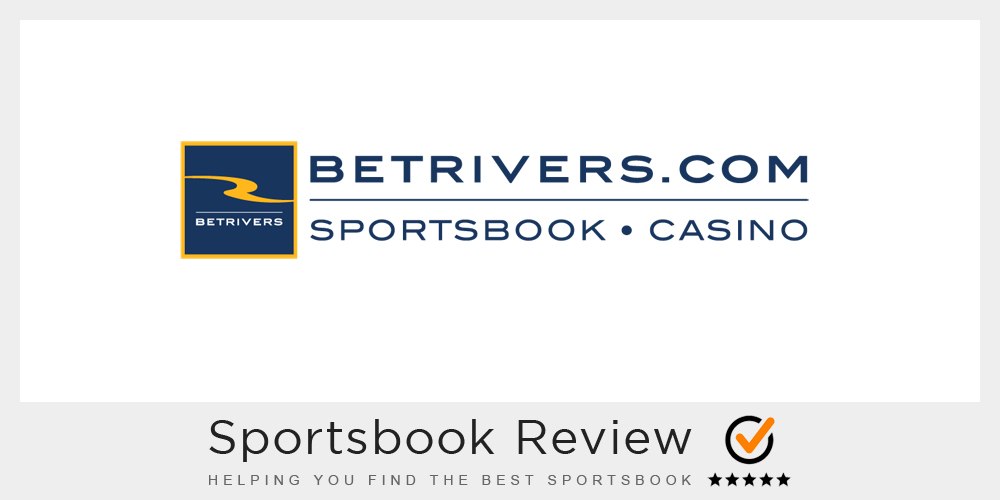 BetRivers Sportsbook Review
---
BetRivers Sportsbook Review
BetRivers Sportsbook has quickly emerged as a leader in the sports betting industry despite being offered in a handful of states. Their mobile app, BetRivers, has helped the company become a major player in the industry.
This Rivers Sportsbook Review will discuss some of the critical features of the BetRivers online sportsbook, and will also point out where the Rivers Sportsbook is available. Both Rivers and BetRivers are the same, although the name changes slightly for the online version.
The Rivers Sportsbook Review will give a quick breakdown of how this company has become a leader in the industry. Still, more information can be found by visiting the online site or downloading the BetRivers mobile app. If your state does not have a Rivers Sportsbook, be on the lookout for one coming to a town near you soon.
Sportsbook Overview
Rivers Casino in Pennsylvania was one of the first in the state to launch an online sportsbook. The name of the mobile sportsbook was called BetRivers, and this has become one of the biggest names in the industry.
BetRivers is currently available in four states; Pennsylvania, Indiana, Colorado, and Illinois, but it is expected that they launch in other states relatively soon. Almost all of the same features found at Rivers Sportsbook are available through the BetRivers mobile app.
Rivers Sportsbook offers a number of terrific banking options, and their banking process is quick and easy. Customers can also find a large number of betting markets and available bets, and all of these are available through the BetRivers mobile app as well.
Live betting is another popular feature offered at BetRivers, and customers enjoy placing bets in real-time through the mobile app. BetRivers offers a huge selection of live betting options, and instant betting is also featured.
The Rush Rewards, and iRush Rewards for online customers, is a terrific loyalty program offered by the sportsbook, and points can rack up quickly. These points can be redeemed for free bets or other prizes at the sportsbook.
Promo codes or Special Offers
BetRivers Sportsbook is currently offering a terrific welcome bonus to any new customer who signs up. This offer is available in all of the states where they operate, but a promo code is required to receive the bonus.
The promo code that must be used is "PLAY250," but it is well worth the trouble of typing that in for the bonus that is available. Using that deposit code will unlock a 100 percent first-deposit match up to $250.
This means that making an initial deposit of $250 will place $500 in your account just for signing up. Another great feature of this welcome bonus is that there is just a 1x playthrough requirement.
As soon as a player makes at least $250 in sports bets, then the funds will be released, and they are eligible for withdrawal.
BetRivers also offers a loyalty rewards program, and the points can rack up rather quickly. The name of the program is Rush Rewards, and the online program is called iRush Rewards.
Points for this program can be racked up at both the retail and online sportsbooks, and the prizes can be redeemed at both places as well. Free bets and other prizes are offered as customers climb up to different loyalty levels.
Odds boosts and parlay insurance are two of the other special offers that are commonly offered at both Rivers and BetRivers Sportsbook. Odds boosts are offered on some of the top sporting events of the day. BetRivers offers parlay insurance to reward customers that make parlay bets with several legs.
Finally, the BetRivers Sportsbook also features a "Specials" tab, and that section of the online sportsbook features special bonus odds for some sporting events throughout the day. These special bets have some huge odds, and customers can win big by nailing one of these bets.
States Available
Rivers Sportsbook has become a big name in the sports betting industry, despite being relatively limited in the number of states that they service. Rivers Sportsbook is now offered in four states in the US, and the BetRivers mobile app is available in these states as well.
With the popularity of online sports betting really taking off, the company is only looking to launch in states where mobile betting is legal. That has limited their availability a little bit, but they are still industry leaders in the four states they service.
Rivers Sportsbook first launched in Pennsylvania, and they were one of the first sportsbooks to launch an online sportsbook as well. Rivers partnered with Rush Street Interactive to create the BetRivers Sportsbook, and it became popular in a hurry.
There are a pair of Rivers Sportsbooks in Pennsylvania, with Pittsburgh and Philadelphia being the two locations. Both of the Rivers Sportsbooks use the same BetRivers mobile app to provide sports betting to residents of the state.
In Indiana, the Rivers Sportsbook is available at French Lick Casino. By partnering with this casino, the company was able to offer its BetRivers sportsbook to the residents as well.
Illinois was the next state to offer a BetRivers Sportsbook, and this occurred on March 9. The Rivers Casino in Des Plaines became the first to offer sports betting, and they were also the first online sports betting site in the state.
BetRivers Colorado launched on May 1 and was one of a handful of operators ready to take bets on the first day of launch. JP McGill's Hotel & Casino is the retail sports betting partner in Colorado, and residents can play at the Rivers Sportsbook in that state.
Michigan will be the next state that features a Rivers Sportsbook, and the BetRivers app will be available as well. Retail sports betting will be offered at Little River Casino Resort, and it will allow the company to launch its online feature.
Funding your account: Deposit options
One of the biggest advantages of choosing Rivers Sportsbook or the BetRivers online sportsbook is the wide range of banking options that are offered. The banking process is also quick and easy, and the entire process is safe and secure.
Rivers Sportsbook is highly rated in terms of their banking practices, and customers will be able to find some great deposit options on the site. Most deposit options are instant, meaning the money will be on the account within seconds.
Rivers and BetRivers accept both Visa and Mastercard payments, and those cards can be used as both a credit/debit card. This process can be done on the online sports betting site or through the BetRivers mobile app.
BetRivers also offers a prepaid card as an option to their customers, and this can make the process even more secure. Customers can reload their prepaid cards using a number of payment features, and the funds from the prepaid card can be loaded onto the sports betting account.
Online banking is also an option that BetRivers will allow as a banking option, but customers will have to provide the sportsbook with their banking information. Some banking institutions do not allow for these types of transactions to take place, and it's important to check before trying to select this option.
PayNearMe stations are also located in some states throughout the country, and this is another way to reload your sports betting account. These stations are located at 7-11 stores, and customers can enter their sports betting account information to make a deposit.
Finally, visiting the casino cage at Rivers Sportsbook is another way to make a deposit. Simply speak with one of the representatives working at the kiosk, and the money will immediately be credited to your account.
Available sports, games, and bets
Along with a terrific banking process, Rivers Sportsbook offers a wide range of betting markets and betting options. The same can be said for the BetRivers Sportsbook app.
Rivers Sportsbook has to follow state rules and regulations in terms of what sports they can offer, but they continue to push the limits in looking to provide bettors with plenty of options. All of the most popular sports in the US are featured, and also some of the top international competitions.
Here are some of the top betting markets offered at both Rivers Sportsbook and BetRivers:
Baseball (MLB, KBO, Japan, College Baseball)
Basketball (NBA, NCAA, Euroleague)
Football (NFL, NCAAF, Canadian Football League)
Hockey (NHL, AHL, World Championships, Olympics)
Golf (PGA Tour, LPGA Tour, European Tour)
Auto Racing (NASCAR, Formula One, IndyCar)
Soccer (MLS, EPL, Champions League, La Liga, Serie A)
Combat Sports (Boxing, MMA)
This is not a complete list of all the sports offered at BetRivers, and the list continues to grow with each month. For a complete listing of available betting markets, check out the sportsbook.
Along with featuring a large number of available betting markets, BetRivers and Rivers Sportsbook also features plenty of betting options. The sport generally dictates what betting options are available, as does the regulations set by the state.
Rivers Sportsbook offers the following betting options:
Moneyline
Totals
Spread
Futures
Parlays
Teasers
Round Robins
Prop
Live or In-Play Betting
Withdrawal options
There aren't as many withdrawal options available at BetRivers as there are deposit options, but this is typical for most sportsbooks. Some deposit methods simply don't lend themselves to be used as a way to receive money.
The deposit method that is chosen will likely determine the withdrawal options that are available to a customer, and this can make the decision relatively easy. Even though there aren't a ton of withdrawal options offered at BetRivers, there are enough to meet the needs of every customer.
BetRivers believes in offering a terrific banking process, and customers can always expect to receive their funds in a timely manner. Some withdrawal methods take longer to receive the payment, while others can be done in a matter of minutes.
If a customer chooses a deposit method that does not work for a withdrawal, then BetRivers Sportsbook will issue a check by mail. It can take up to 7-10 business days to receive the check, but that's a pretty standard time for withdrawals in the sports betting industry.
Customers can also visit the casino cage to collect their winnings by simply providing the tellers with their account information. This process can take minutes, but it's only available in those states with a Rivers Casino.
BetRivers can also initiate an ACH or echeck, but it will need to have your banking information before this can be done. This process allows the sportsbook to deposit the money right into your bank account.
Finally, using the BetRivers prepaid card is another great way to initiate a withdrawal request. BetRivers can reload the prepaid card for you, and then that money can be used to make other purchases or transferred to a bank.
Company history
Rivers Casino in Pittsburgh is one of three properties that is owned by Rush Street Gaming. Rush Street Gaming also owns and operates locations in Des Plaines, IL, and Schenectady, New York.
This partnership has allowed the company to jump into the sports betting industry, and they have shown tremendous growth over the last two years. Rivers Casino Pittsburgh was one of the first in the industry to launch a mobile sportsbook, and the BetRivers name was born.
Rivers was awarded their initial casino license in 2006, but they weren't officially able to open a casino until 2009 as the decision was battled in court. The live sportsbook at this location opened in December 2018, and it remains one of the most popular venues in the state.
Rivers Casino in Des Plaines, Illinois recently made history when they became the first sportsbook in the Land of Lincoln. They opened their operations on March 9, but the sportsbook was quickly shut down due to the COVID-19 pandemic of 2020.
BetRivers mobile app launched in Illinois in June 2020, and it became the first online sports betting option in the state.
The company was also among the first to launch sports betting in Colorado, as the BetRivers brand was ready to go on May 1, 2020. BetRivers is expected to launch in Michigan in 2021, and New Jersey is on the radar as well.