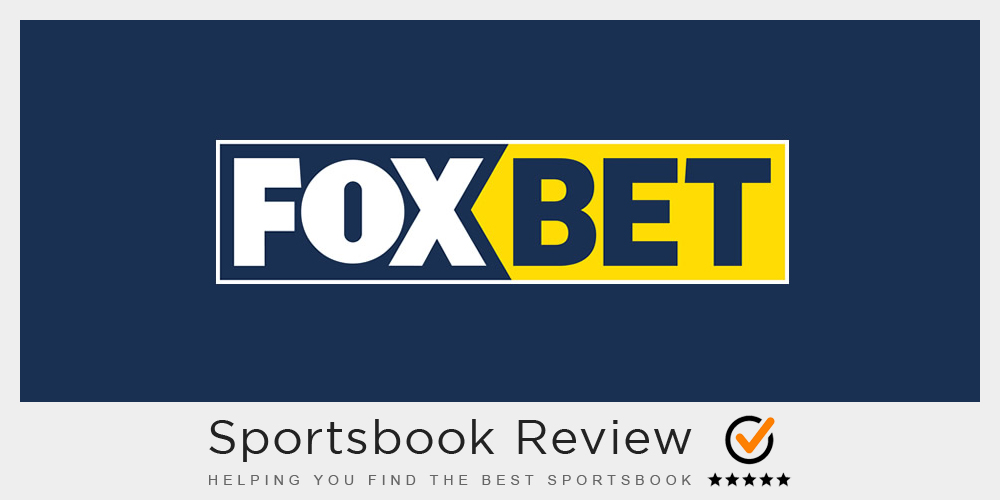 FOX Bet Sportsbook Review
---
FOX Bet Sportsbook Review
FOX Bet is one of the sports betting operators that are starting to emerge in the United States. FOX Bet started by simply offering sports betting in New Jersey and Pennsylvania, but that is starting to change. The entire sports betting industry is growing quickly in the United States, and FOX Bet is one of the companies that is pushing the growth. This is also one of the newest sports betting operators, but it has not had any trouble taking on some of the long-established operators. This FOX Bet Sportsbook review will go over some of the main features of the sportsbook and will discuss where this company operates. This might not be one of the biggest names in the sports betting industry at this time, but that could change in the near future.
Sportsbook Overview
FOX Bet Sportsbook was officially launched in May 2019 when The Stars Group and FOX got together to create a new sports betting platform. FOX Sports was looking to break into the growing industry, and The Stars Group was looking to expand off its success in the poker industry. Finding a location to offer sports betting was the first step for FOX Bet, and it chose New Jersey and Pennsylvania as its two starting points. These are two of the biggest markets in the US, and FOX Bet has been able to establish itself in each state.
The FOX Bet Sportsbook is available as a mobile app in each of those states, as well as in the state of Colorado. The mobile app is available for download on both Android and iOS devices, and it runs very smoothly.
FOX Bet has an extensive library of available markets to bet on, and that includes both US and international sporting events. The COVID-19 pandemic forced FOX Bet to search for more obscure sporting events to take action on, and some of those sports are now permanently on the site. FOX Bet Sportsbook also has a great bonus offer that is available for new customers, but that is not all that it offers. This operator also has daily and weekly promotions for its current customers, and it has great customer service.
The banking process at FOX Bet is extremely fast and easy, and it is also a safe and secure process. Since this is a regulated site, everything about it is completely legal in the states in which it holds a license.
If FOX Bet Sportsbook is available in your state, it would be wise to give this operator a try and see what you are missing out on.
Promo Codes or Special Offers
FOX Bet is trying to compete in three extremely competitive markets, and it has been forced to look for ways to stand out. The best way that this can be done is to offer a new player bonus that is available when signing up. FOX Bet is currently offering new players a $500 risk-free bet at the sportsbook, which is one of the best offers in the industry. If your first bet doesn't win, you will be issued a site credit up to that $500 amount. One of the best parts about this promotion is that no promo code is needed, and it is available to everyone that signs up. You are not required to make a bet up to $500 when signing up, but it is wise to bet your entire first deposit.
FOX Bet also features a loyalty program for its customers, and points can be racked up by simply placing bets or winning them. This program is an extension of The Star's Group loyalty program that already exists.
Outside of the initial welcome bonus available to customers, FOX Bet also provides several daily and weekly promotions. FOX Bet typically offers odds boosts each day, which gives bettors a chance to win more money by simply taking advantage of this feature.
FOX Bet also offers what is called "Thursday's Can't Lose," which is based on a bet offering from Cousin Sal. Bettors can receive a $25 refund if the selected bet doesn't win as predicted by the FOX personality.
States Available
FOX Bet Sportsbook has started off a bit slow in the United States betting market compared to some other operators, but that is set to change before long. This operator is starting to take an aggressive approach, and it won't be long before it is available in at least six different states. It also appears that FOX Bet is targeting some of the biggest sports betting markets to launch, which is a smart move by the operator. This also means that it will have some very tough competition, but FOX Bet has enough great features that it should be able to carve out a path.
New Jersey and Pennsylvania were the first two states to see the FOX Bet sportsbook app, and these are two of the three biggest markets in the country. New Jersey and Pennsylvania really changed the US sports betting industry, and FOX Bet has allowed this to take place.
Colorado just launched sports betting on May 1, and FOX Bet has already established a solid presence in that state as well. There are currently 16 mobile sportsbook apps available in that state, and FOX Bet has been able to bring in a large number of customers.
While it is not yet official, it is believed that FOX Bet has applied for a sports betting license in three other states. Michigan, Tennessee, and Virginia will likely be the next three states that see a sports betting app from FOX Bet.
Michigan has yet to launch online sports betting, and that could be a reason for the delay. Tennessee just launched sports betting on Nov. 1, and Virginia will join the industry at some point in 2021.
Funding Your Account: Deposit Options
The banking process in the sports betting industry is extremely advanced, and operators continue to add new deposit methods. These deposit methods are all quick and easy, and this is also a safe and secure process offered up by FOX Bet. Normally, sportsbooks offer different deposit methods depending on the state, but that is not the case at FOX Bet. This operator uses the same deposit methods in all three states where it currently operates, and there are plenty of options.
When FOX Bet does hit the next three states it is targeting, it could limit some of the deposit options that are available. Banking processes can be done through the online site or through the mobile app itself. Here are the available deposit methods that are offered by FOX Bet in New Jersey, Pennsylvania, and Colorado:
Instant e-checks:

An e-check is a popular deposit method, and FOX Bet offers instant e-check payments. Simply provide your checking account number and routing number when making a deposit.

Neteller:

This is an e-money transfer service that has become extremely popular. Customers can use this platform to quickly send money to their sports betting account at FOX Bet.

PokerStars Play+ card:

The PokerStars Play+ Card is a prepaid card that is offered by FOX Bet. Customers can reload this card at any time, and then that money can be applied to their sports betting account.

Skrill:

Skrill is similar to PayPal, which is not offered by FOX Bet. Customers are able to link their Skrill account to their FOX Bet account to allow money to be sent back and forth.

Visa/MasterCard:

Making a deposit through either a credit or debit card is one of the most traditional ways to fund an account. FOX Bet accepts both Visa and Mastercard.

PayNearMe:

PayNearMe kiosks are set up throughout each state and are most frequently found at 7-Eleven stores.

PokerStars online banking:

Online bank transfers are also offered by FOX Bet, and these are instant transactions. Simply provide your banking information for a quick and easy process.
Available Sports, Games, and Bets
FOX Bet has to follow the state rule and regulations set forth by each state in which it operates, but it is given plenty of freedom in what it can offer. FOX Bet continues to add new sports to the sportsbook, and it also is adding new ways to bet on sports. All of the top popular sports in the United States are featured at the sportsbook, but international events are included as well. You can pretty much guarantee that FOX Bet will offer bets if the state allows them to do so.
Here are some of the available sports to bet on at FOX Bet:
Auto Sports

Baseball (MLB, NCAA, KBO)

Basketball (NBA, NCAA, Olympics)

Boxing

Cricket

Football (NFL, NCAA Division I)

Golf (PGA Tour, LPGA, Ryder Cup)

Hockey (NHL)

MMA

Soccer (MLS, La Liga, EPL)

Tennis
This is not a complete list, and there are many more leagues and events available to bet on at FOX Bet.
Along with there being a large number of sports at FOX Bet, there are also plenty of bet types that are available. Of course, the most common betting types are offered, but FOX Bet also offers some of the more obscure and new betting options.
Moneyline

Spread

Totals

Futures

Parlays

Props

Teasers

Live Betting options
Withdrawal Options
Just like with the deposit options, FOX Bet offers the same withdrawal options in all of the states in which it operates. The online site lists four different withdrawal options available to customers, but there will likely be some more added at some point. The withdrawal process is initiated within 24 hours of a request being made, and this process is usually completed within 72 hours. Some options can take longer than others, but this is a safe and secure process. The form of the deposit that you chose typically signals which withdrawal option is available to you. Be sure to think about this when making a deposit so that you know how to receive your winnings when it comes to that point.
Here are the four withdrawal options listed on the FOX Bet site:
Cash at Casino Cage: One of the easiest ways to collect your winnings is by visiting the casino cage and speaking with a bank teller. This withdrawal option will also give you the chance to receive cash.
PokerStars Play+ Card: If you have a PokerStars Play+ Card then you can also receive your withdrawal through that method. The money can just be sent directly to your card and then can be used for other purchases.
ACH/e-check: This process could take the longest to complete as FOX Bet will issue you an e-check. It will then be up to you to determine how you wish to deposit that money.
Skrill: If you have already linked your Skrill account to your FOX Bet account, then this is a great form of withdrawal. The money can be transferred in less than a day and will show up directly in your Skrill account.
Company History
FOX Bet Sportsbook is not its own company but is rather the sports betting arm of a much larger merger. In 2019, The Stars Group and FOX Sports got together to reach an agreement to create the FOX Bet brand. Both companies were looking to break into the sports betting industry, and forming a partnership was the best way to accomplish this. FOX Sports was able to bring its knowledge of sports, while The Stars Group has had tremendous success in the online gaming industry.
Flutter Entertainment actually purchased The Stars Group later in 2019, but the FOX Bet Sportsbook was unchanged. FOX Bet was able to secure sports betting licenses in both New Jersey and Pennsylvania almost right away and then launched in Colorado in 2020.
While the online sportsbook brings in the most revenue and betting handle, FOX Bet is also available in retail form. The company is looking to open a sportsbook app in Michigan, Indiana, Tennessee, and Virginia in 2021, but more locations could be on the way as well.