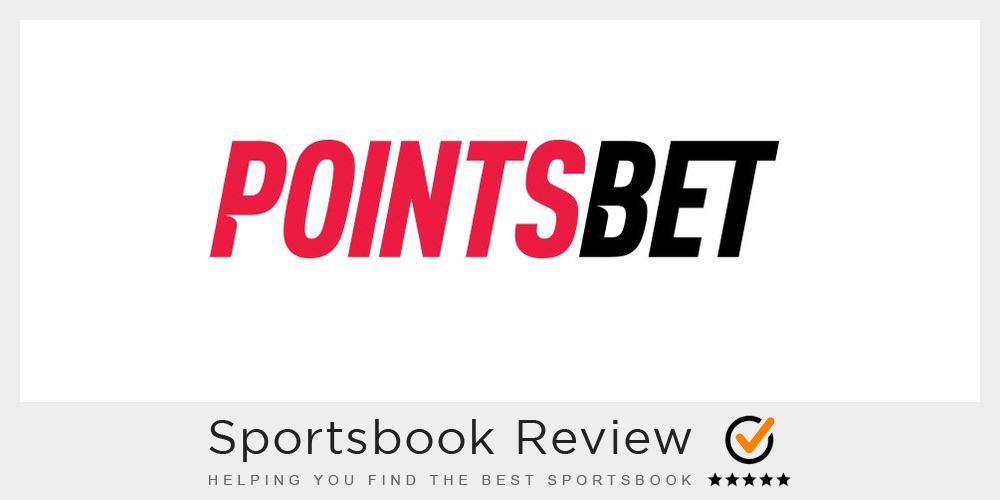 PointsBet Sportsbook Review
---
PointsBet Sportsbook Review
PointsBet Sportsbook has emerged as a leader in the sports betting industry, despite being relatively new. The company provides a new approach to sports betting, and they have been able to appeal to a younger generation.
This PointsBet Sportsbook Review will highlight some of the best features offered by the company, and also discuss the growth that the company has seen since 2018. PointsBet Sportsbook will continue to grow and expand, and they provide a terrific customer experience.
Sportsbook Overview
PointsBet was out to change the sports betting industry when launched in New Jersey in 2019, and they have accomplished that. PointsBet was not a well-known name when they entered the United States, but now they are one of the most popular sportsbooks in the United States.
PointsBet was able to change the game in part by featuring a brand new style of betting in the United States. Points Betting sets this company apart from its competitors in the industry, and it has already become a popular betting option for customers.
Points Betting was a brand new concept for bettors in the US, but customers have enjoyed the chance to win big with one single wager. The final spread determines the amount of money that can be earned for a bet at PointsBet Sportsbook. Each additional point changes the amount of money that is won or lost.
Another reason that PointsBet has become extremely popular is that they have been able to form partnerships with professional sports leagues and teams. Allen Iverson is also a spokesperson for the company and is featured in a number of PointsBet Sportsbook ads.
PointsBet recently announced a partnership with the Indiana Pacers, which will help them grow their brand in the Hoosier State. PointsBet has already created a ton of new promotions centered around the Indiana Pacers to get fans of the team engaged.
Even though there are much bigger companies in the sports betting industry, PointsBet appears on its way to catching up with them. Their mobile sports betting app is highly rated, and customers are blown away with the available betting options on a wide range of sports.
This PointsBet Sportsbook Review will highlight some of the betting types available as well as discuss banking options offered by the site.
Promo Codes or Special Offers
Sportsbooks use bonuses and promotions as a way to attract new customers, and few do that any better than PointsBet Sportsbook. PointsBet has one of the best welcome offers in the industry, and there is not a promo code that is needed.
PointsBet Sportsbook is offering new customers up to $1000 in risk-free bets just for signing up and placing their first two bets at the site. There aren't any other terms or conditions with this promotion, and it's available to all new customers.
The risk-free bets will come in the form of a pair of $500 risk-free bets. One of the risk-free bets will be for a Fixed Odds Bet, and the other refund will come for your first Points Betting bet.
On top of the terrific welcome bonus that PointsBet provides new customers, the company is extremely well-known because of its ongoing promotions. PointsBet rolls out new promotions each week, and there are some terrific opportunities to win big money at PointsBet.
PointsBet offers Money-Back promotions for customers that place a parlay bet and lose. The company also offers risk-free bets on several sporting events each week.
They have also found a way to come up with a handful of new and exciting promotions that have never been offered before. Their "Make-it-Rain" promotion gives customers money back every time their team either hits a home run (MLB) or makes a three-pointer (NBA).
PointsBet also offers boosted odds on an extensive list of games or sporting events each week, and they offer reduced juice bets as well. It's not uncommon to see betting lines at -105 for games at PointsBet, while they are set at -110 at other sports betting sites in the industry.
The company has a complete list of available promotions on their sports betting site or mobile app, and the list is updated regularly. Almost all of the promotions are available to all customers, and promo codes are typically not needed.
PointsBet has been able to build up a vast customer base by providing a terrific customer experience, but their promotions are the best in the industry as well.
States Available
PointsBet Sportsbook was founded in Australia, but most sports bettors in the United States associate them with the state of New Jersey. PointsBet had little trouble breaking into the market in New Jersey, and they haven't had any trouble expanding to other states as well.
PointsBet has partnered with the Meadowlands Racetrack in New Jersey, and they launched their online sports betting platform in January 2019.
Iowa was the next state on PointsBet's radar, and their second online sportsbook in the United States was launched in the Hawkeye State. PointsBet was the fourth company to launch a mobile sportsbook in Iowa, and it have emerged as a major player in that state.
PointsBet has formed a partnership with the Catfish Bend Casino in Burlington, and PointsBet also offers retail sports betting at this location.
PointsBet Sportsbook launched in the state of Indiana in March 2020 after the company was able to form a partnership with Penn National Gaming. PointsBet has been unable to launch retail sports betting in Indiana, but their online sportsbook has been doing well.
In the state of Colorado, PointsBet has partnered with the Double Eagle Hotel and Casino to provide both retail and online sports betting. PointsBet was one of the first sportsbooks to launch in Colorado.
PointsBet has also announced plans to offer sports betting in both Illinois and Michigan, and these sportsbooks could be up and running by the end of 2020.
Funding your account: Deposit options
Even though PointsBet Sportsbook has become extremely popular since joining the US market, their banking options are not up to par with some of their competitors. There are a number of deposit options available in the state of New Jersey, but all of those options aren't available elsewhere.
PointsBet currently lists five deposit options to their customers in New Jersey, with online banking being one of the featured options. This allows customers to link their bank account with their sports betting accounts to allow for quick and easy transactions.
An ACH/echeck and a credit card is another acceptable form of payment for customers in New Jersey. PointsBet Sportsbook does charge a small fee for deposits depending on the amount that is being paid.
PointsBet also offers a PointsBet Mastercard to residents of New Jersey, and this is one of the easiest ways to reload an account. Customers can also visit a PayNearMe kiosk at a local 7-11 store, and cash can be used to reload an account.
These five deposit options in New Jersey give residents of that state a number of ways to bank, but all of those options are not offered throughout the country. PointsBet is hoping to make more deposit options available in other states, but that isn't the case yet.
Online banking is the only featured deposit method for customers in Indiana, but PointsBet will accept other forms of payment. Credit/debit cards or ACH/echeck payments are also accepted by the company in the Hoosier State.
In Iowa and Colorado, customers are limited to just two deposit options. Customers in those states can use a credit/debit card, or they can submit an ACH/echeck. Online banking is not up and running yet, but that will change as time goes on.
Available sports, games, and Bets
PointsBet Sportsbook is an international company, and that has helped them feature some of the top international sports and leagues on their site. Not only does PointsBet feature international competition, but they offer a wide range of betting on the top sports in America as well.
The amount of sports that are offered by PointsBet varies a bit from state to state, but the company is extremely competitive in regards to what sports are offered from its competitors. If a sport is being played around the world, there is a good chance that PointsBet will offer bets on that sport.
Another thing that sets PointsBet apart from its competitors is the wide range of betting options that are available for each sport. PointsBet offers the common betting types, but they have some unique options as well.
PointsBet offers these types of bets:
Moneyline
Totals
Spread
Futures
Parlay
Teasers
Props
In-Play Betting
On top of offering the common betting types, PointsBet specializes in offering Points betting. This brand new form of betting was popularized by PointsBet, and it has become a huge fan favorite throughout the US.
PointsBet continues to look to add new sports and new betting options, but they continue to provide some of the best betting lines in the industry.
Withdrawal options
Just like with the deposit options offered from PointsBet Sportsbook, the number of possible options vary from state to state. Most sportsbooks don't feature a large number of withdrawal options to begin with, and that is definitely the case at PointsBet Sportsbook.
Most sportsbooks in the industry require a minimum amount before a withdrawal can be requested, and that is the case at PointsBet as well. The minimum withdrawal amount varies from state to state, and it also changes depending on the type of withdrawal that is requested.
One of the easiest ways to receive your winnings is to apply for a PointsBet Mastercard. This is a great way to deposit money onto your account, and it also allows the company to transfer your winnings directly to the card.
Online banking is available in both New Jersey and Indiana, and this is another terrific withdrawal option. This is the quickest way to have money deposited right into your bank account, and then that money can also be transferred back into your account when you need to reload.
PointsBet can also process ACH/echeck withdrawal requests, but there is a minimum amount that is required for this type of transaction.
Customers can also visit one of the casinos that has partnered with PointsBet in order to make a withdrawal request. Simply visit the casino cage and speak with a teller to collect the winnings.
A list of PointsBet partner casinos was included earlier in the PointsBet Sportsbook Review.
Company history
PointsBet is one of the newest companies to join the sports betting industry in the United States, and the company hasn't been around for a long time. The company was founded in Australia in 2017, and they instantly became popular in that country.
Johnny Aitken is the chief executive officer of the PointsBet USA company, and he is in charge of their growth in the United States. Manjit Gombra Singh was recently appointed President, Product and Technology at PointsBet Sportsbook in 2019.
It didn't take long for the company to start to look at the United States, and they were able to make a relatively smooth transition into the US market. PointsBet launched in the state of New Jersey in 2019, as they partnered with Meadowlands Racetrack.
PointsBet was able to get approval from the New Jersey Division of Gaming Enforcement, and they are still regulated by the organization today. The company introduced a new way to bet on sports in the US, and they were able to attract customers through that process.
As the sports betting industry spread to the Midwest portion of the United States, PointsBet was eager to jump on board. They were able to receive a sports betting license in both Iowa and Indiana, and they now offer sports betting in these two states.
Colorado is the latest state to launch sports betting, and PointsBet was able to join that market as well. The company also decided to open up a second headquarters in the United States in Denver, Colorado.
PointsBet Sportsbook has received a temporary sports betting license in both Illinois and Michigan, and they will launch in those states by the end of 2020.