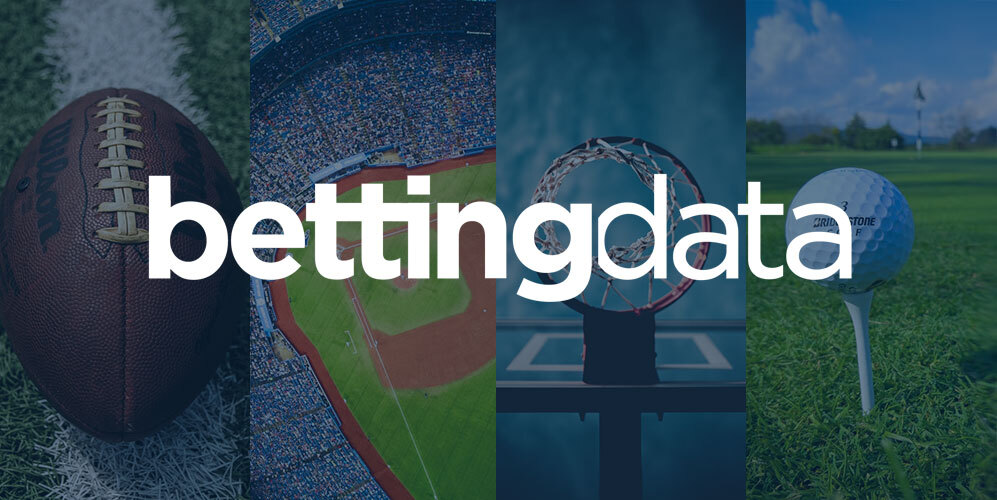 How To Read Sports Betting Odds

---
How To Read Odds
If you are someone that bets on sports regularly, then you probably already have a good idea of how to read betting odds. If you are someone that is wanting to break into the growing sports betting industry, then this article could be a great first step.
Knowing and understanding how to read betting odds is a critical first step into sports betting and can help determine how much money you are able to make. This article will explore the three major types of betting odds and will break down a few of the top betting styles that go along with American odds.
Odds can be very confusing at first, but hopefully, this will give you a sense of comfort and ease when looking at all of the numbers posted from a sportsbook.
What Are Betting Odds?
Odds are posted by the sportsbook to bring in action on a particular game or event. Odds represent the probability that a certain outcome will occur in a specific game or match, and there are a number of factors that go into coming up with the odds.
Each matchup will have a betting favorite and a betting underdog, and odds are given to each side depending on the likelihood of each team winning the game. Odds can also change several times leading up to a specific game or event, and it is important to keep checking the odds if you plan on making a wager.
Odds are usually given in three different forms, and the location of the sportsbook you are using will determine what odds they use. Personally, I feel that American odds are the easiest to understand, but other people prefer betting with fractional or decimal odds. It doesn't really matter which type of odds you prefer, as each of them essentially means the same thing.
There is more that goes into sports betting than just betting odds, but they really set things up for both the sportsbook and the sports bettor.
Why Do Odds Matter?
Odds matter because it affects the amount of money that you can win or lose with each bet that you place. Not only does it affect the amount of money that you can win or lose, but it also affects the amount of money that sportsbooks can win or lose as well.
Sportsbooks spend a lot of time and look at a ton of data when trying to come up with the odds, and they want to make sure that they are set up in a way that will benefit them. Odds can also give you a pretty good idea of what can happen in a particular matchup, and they can dictate what games you need to stay away from. Like we said earlier, sportsbooks are in the business to make some money, and they can manipulate the odds in a way to benefit them. Sportsbooks will also differ in the odds that they set, and you can get some odds for cheaper if you do some shopping around. It is important to find the best odds for the best price because, again, it is your wallet that is at stake.
Obviously, doing some research and making some wise picks are the most important part of sports betting, but finding the best odds is an important aspect of sports betting as well.
Different Types of Odds
Now that you have a general concept of how to read odds and know what they mean, it's time to confuse you a little bit more. There are three major types of odds that are used by sportsbooks throughout the world, and your location usually determines what type of odds you will be using. Each type of odds reads a little bit differently, but it all basically means the same thing. It's best to know and understand one type of odds and stick to wagers that make sense to you.
American Odds
If you are betting on sports in the United States, then you will most likely be dealing with American odds. European sportsbooks have started to offer American odds as well, and they seem to be a little bit easier to understand.
Americans prefer to keep things simple, and they like even numbers to help with the math. American odds are always in relation to 100, as in $100. That doesn't mean that you have to bet $100 on every wager, but it helps you understand just how much you can win or lose.
American odds will also always have either a plus or minus sign in front of them. A plus sign represents an underdog in American odds, but it means that you will win more money if you bet on that team or result. A negative sign represents the betting favorite in a particular matchup, and you will need to bet more than $100 to win $100. Confused yet? Let's take a look at the most common betting types that use American odds to try and help make things a little more clear.
Moneyline Betting: A moneyline bet is the most common type of bet that is placed on a single game or event at a sportsbook. All you are doing with a moneyline bet is choosing the winner, and the odds will tell you what team is the favorite in a particular matchup.
Let's use an NHL game featuring the Chicago Blackhawks and the St. Louis Blues as an example.
Chicago Blackhawks

-125

St. Louis Blues

+145
In this example, the Chicago Blackhawks are the betting favorite, and they would return a smaller profit if you wager on them. You would need to bet $125 to win $100. The St. Louis Blues are underdogs against their Central Division rivals, and a $100 bet would win you $145.
Obviously, you are not required to bet that much money, but that is a nice round number to use for comparison purposes.
Point Spread Betting: Point spread betting is extremely popular for basketball and football games, and the odds for this type of bet are usually extremely easy to understand. If you are terrified of odds, and just can't figure them out, then you might want to stick to point spread betting until you figure it out.
The odds for each side of this bet are usually the same, giving you the same return or profit on your bet. Sportsbooks set a point spread based on favorites and underdogs, and then you just have to choose how close the final spread will be.
Let's use an NFL matchup to explain point spread betting and how to read the odds further.
Chicago Bears

-2.5 (-110)

Detroit Lions

+2.5 (-110)
A $110 bet would give you a profit of $100 if you were able to make a successful wager. If the Chicago Bears won the game by at least three points, then they would be the correct pick, but if the Detroit Lions kept the game within two points or won, then they would be the correct choice.
Total or Over/Under Betting: Over/under betting or total betting is another popular betting type with sports bettors in the United States. Many sportsbooks will offer the same odds for each side of this bet as well, but some sportsbooks will change it up just a little bit.
Total betting deals with the total amount of points, goals, or runs scored in a particular game, and it allows the sports bettor to focus on something other than the winner or loser. Let's use a fictional matchup in Major League Baseball to explain this type of bet, and the odds even further.
Miami Marlins vs. New York Mets
Bet Odds If You Bet You Win
Over 7.5 Runs

-110

$110

$100

Under 7.5 Runs

+105

$100

$105
It is not common to see odds as great as +105 for an over/under bet, but we are using it for our fictional betting matchup.
The sportsbook that is offering these odds clearly thinks that there will be at least eight runs scored in this game. Major League Baseball must be using their juiced baseballs again.
However, you can win more money if you bet on the under 7.5 runs, and the pitchers are able to keep the hitters to less than seven total runs in this game.
Future Betting: Future betting is not offered on a particular game or event, but rather offered on the results of an entire season or long event. Reading the odds when looking at making a future bet will give you an idea of what team or player is the favorite, and what team or player is a major underdog.
Let's look at a completely made-up example of future betting odds by using some of the greatest golfers in PGA history.
Odds to Win 2040 Masters Tournament
Golfer Odds If You Bet You Win
Arnold Palmer

+200

$100

$200

Jack Nicklaus

+275

$100

$275

Tiger Woods

+300

$100

$300

Sam Snead

+400

$100

$400

Gary Player

+450

$100

$450
Future odds are constantly changing, and it's important to wait until the odds are in your favor before placing any bets. Future odds on the team to win a Super Bowl or World Series will change several times throughout the regular season, but there is a good opportunity to win some money by placing a future bet.
Parlay Betting: If you are still with us and have understood what we have discussed up to this point, then you're off to a good start. Now that we have discussed the most common betting types and their odds, it is time to discuss parlay betting and the odds associated with it.
This is where things can really get confusing, but parlay betting in itself is a difficult process to comprehend. A parlay bet is a compilation of a bunch of smaller bets all wrapped up into one. Parlay bets are extremely difficult to win because you have to nail each individual bet to stay alive. The reason parlay betting is so popular is because there is a chance for a huge payout if you are able to hit one of these. Parlay odds continue to go up with the number of bets that you combine, and sportsbooks will determine the multiplier and the odds.
Most of the time, each bet is given odds of -110, and we are going to use that for our example to try to break down parlay betting a little bit further.
Parlay Calculator
Number of Bets Odds Built-Up Odds Parlay Payout
2 -110 2.645/1 $264.50
3 -110 5.968/1 $596.80
4 -110 12.283/1 $1,228.33
5 -110 24.359/1 $2,435.90
6 -110 47.4127/1 $4,741.27
7 -110 91.4243/1 $9,142.43
Even though parlay odds are considered American odds because they are offered at -110, there is some math that is involved. Each bet is built upon another, and some fractions and decimals get into the mix. Sportsbooks will do this math for you before you go ahead and submit your parlay bet, but there are parlay betting calculators available on the internet that you can use to double-check their math.
Obviously, there is a chance for some serious payouts with a parlay bet, especially if you build a parlay that offers even better odds than the standard -110.
Fractional Odds
Fractional odds are commonly used in the sport of horse racing, and they are used in sportsbooks in Europe as well. Most sportsbooks in the United States will offer fractional odds as well, but they will usually list American odds first. Fractional odds can be difficult to understand because it requires the bettor to do some math to calculate how much money you can win. I don't know about you, but I'm not a huge fan of math, nor am I very good at it.
Let's take a look at how fractional odds might look if you visit a sportsbook before the Kentucky Derby. Note: This is just an example, and this is not a real race, nor are they real odds.
Event: Kentucky Derby
Horse Odds If You Bet The Math You Win
Black Beauty 10/1 $100 10 x 100 $1,000
Secretariat 15/2 $100 7.5 x 100 $750
Galloping Ghost 2/1 $100 2 X 100 $200
Black Beauty is the biggest underdog in this fictional Kentucky Derby race, and you can win the most money by betting on that horse. Galloping Ghost is the betting favorite at two to one odds.
The payout would be much smaller if you nailed a bet on Galloping Ghost, but the probability of that horse winning the race is also the highest. Fractional odds might be easy to understand for a math whiz, but it might be best to keep a calculator handy.
Decimal Odds
Decimal odds are not commonly used in the United States, and that's probably for the best. Decimal odds are definitely the hardest odds to understand and read, although there is a simple formula that can be used to figure it out.
Your bet x Decimal Odds = Return
The betting favorite has the smaller decimal value when looking at decimal odds, and the underdog has the higher decimal value. Decimal odds are used in Europe for games of every sport, and we are going to use an NBA game to show how decimal odds work.
Team If You Bet The Math The Return
Chicago Bulls 1.67 $20 1.67 x 20 = $33.40
Los Angeles Lakers 2.00 $20 2.00 x 20 = $40
That math was totally done by using a calculator to ensure accuracy. The Lakers would give you a better return for your money, but the Bulls are the favorites in this game. Matchups that are more lopsided will have a greater difference between the decimal numbers, and the return could be much more significant.
Conclusion
Understanding how odds are set, and knowing how to read them can give you a huge advantage when it comes to placing bets on sports. Odds matter for a variety of reasons, but the most important thing it affects is the amount of money that you can win or lose.
There are three different types of odds, but American odds are the odds that are used in most sportsbooks in the United States. You need to know what odds are being offered by the sportsbook of your choosing and then understand how to read them and know what they mean. Keep in mind that understanding betting odds and how they work is extremely important, but so is doing your research.
Find the odds that are right for you before making any wagers. Hopefully, this article helped to clear some things up for you, and you will feel more comfortable when looking at odds from sportsbooks.
---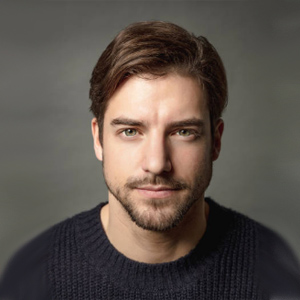 Matthew is a long time fantasy football and dynasty football fan. He lives in Las Vegas and grew up rooting for the Raiders. The team moving to his hometown was very exciting news. Matthews is married and has two young boys.