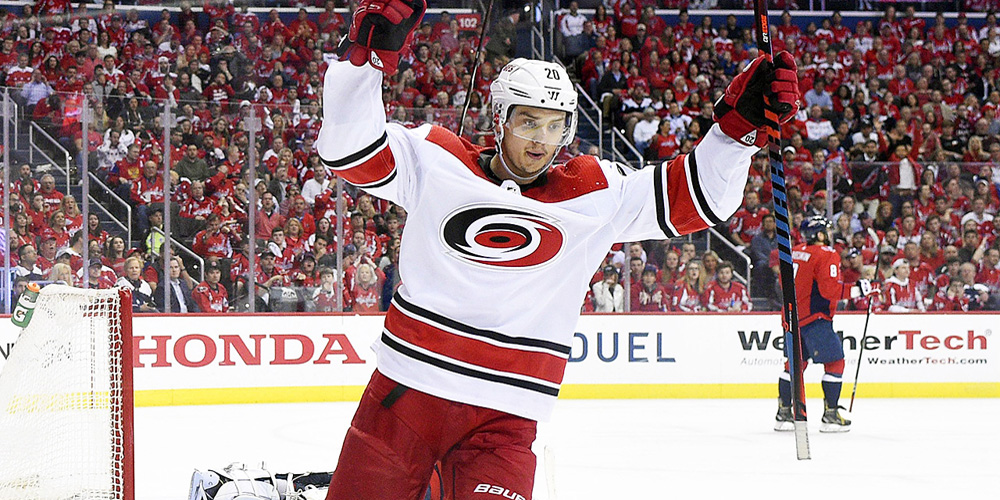 Three NHL Underdogs to Consider on Monday, April 19

---
NHL Free Bets & Parlays
Monday's NHL action features a loaded slate, with eight games on the schedule. With roughly one month remaining to the regular season, it's down to crunch time for many clubs looking to make an impact before the playoffs.
Here are three betting underdogs you should consider Monday.
Carolina Hurricanes (+108) at Tampa Bay Lightning. 7:00 P.M. Eastern
It doesn't happen very often; you can get a team with Top 5 odds to win the Stanley Cup as an underdog, but when two teams in the Top 5 meet head to head, that's what happens. The Lightning have the second-best Stanley Cup odds at +700 while the Hurricanes are +1000.
Carolina (29-10-4) holds a slim two-point lead over Tampa Bay (29-13-2) in the Central Division standings, with the Florida Panthers in the mix separating the clubs as well.
The Hurricanes and Lightning have split the season series, with each club winning three games. Carolina won most recently with a 4-3 victory on March 27.
However, the recent play hasn't been the best for either club. Carolina has won two straight since getting swept by the Central's last-place club, the Detroit Red Wings. Meanwhile, Tampa Bay has lost two of their last three, and they escaped with an overtime win in a game where the Lighting were outshot 38-19.
Monday's game should feature an excellent goaltending matchup, as Petr Mrazek (5-1-1, 1.41 GAA, .944 save percentage, three shutouts) goes toe-to-toe with Andrei Vasilevskiy (26-7-1, 2.06 GAA, .930 save percentage, four shutouts). The goalies should have their hands full, as both Carolina and Tampa Bay have Top 10 offenses (the Hurricanes score 3.16 goals per game, the Lightning score 3.36).
Carolina holds the special teams' advantage, with the league's best power play at 27.9%. Equally efficient in the defensive zone, the Hurricanes have an 84.1% penalty kill, tied for fifth in the league. Tampa Bay's power play is still an impressive 25.2%, but the penalty kill (82.8%) also trails behind Carolina.
This game could go either way, and with two evenly-matched teams scrapping for playoff points, I like the first-place underdog on a winning streak.
Check out our Review of their PointsBet
Ottawa Senators (+163) at Calgary Flames, 9:00 P.M. Eastern
From two of the top teams in the league to two of the worst, Monday night's game between the Ottawa Senators (15-26-4) and Calgary Flames (19-22-3) has the potential to be a very ugly game. However, there is excellent betting value to be found.
Despite their abysmal record, five of the Senators' 15 wins this season have come against Calgary. It's a hard-to-believe stat, but Ottawa has won the last four meetings, outscoring the Flames 26-20 over those games.
Ready for another amazing stat? The Senators are the only team in the NHL which has not been shut out this season. While Ottawa has been a bottom-feeder club for most of the season, they've still scored 2.67 goals per game, better than the Flames at 2.61.
A key matchup in this game will be the Battle of the Tkachuk. Brady Tkachuk is tied for Ottawa's team lead in points with 14 goals and 14 assists. His brother, Matthew, has 10 goals and 20 assists for the Flames. In their head-to-head matchups this season, Matthew has a goal and six assists while Brady has a goal and two assists.
Rookie forward Shane Pinto joined the Senators after completing his sophomore season with the University of North Dakota. Pinto was one of three finalists for the Hobey Baker award as the top player in NCAA Division I hockey, scoring 15 goals and 17 assists in 28 games. He also tallied an assist in his NHL debut.
Coming off a 4-0 shutout over the Montreal Canadiens Saturday night, take the Senators to win their second in a row on Monday.
Montreal Canadiens (+106) at Edmonton Oilers, 9:00 P.M. Eastern
Keeping it in Canada, Montreal follows a similar trend that led to the Ottawa pick. The Canadiens (19-14-9) have won four of their five meetings with the Edmonton Oilers (26-15-2).
Montreal needs a big push to gain ground in the playoff picture. Entering Monday, the Habs are six points ahead of the Calgary Flames for the fourth and final playoff spot in the North Division, but they sit seven points back of Edmonton. While they would need a miracle to get home-ice advantage in the first round, getting a more favorable matchup by finishing third is certainly still attainable.
Jake Allen has taken over the starting role in net from Carey Price and figures to start Monday. This season, Allen has a 7-7-4 record, but he's posted an above-average GAA (2.44) and save percentage (.915). Allen has also won two of his past three starts.
Defensemen Jon Merrill and Erik Gustafsson, whom Montreal acquired at the trade deadline, may make their Canadiens debuts Monday night, bolstering the blue line. Cole Caufield, the 2021 Hobey Baker winner, will be traveling with the team on the road trip and may make his NHL debut as well. Caufield had 30 goals and 22 assists in 31 games with the University of Wisconsin this year.
Roll with the Canadiens to upset the Oilers on the road Monday night in Edmonton.
STAY IN TOUCH
Sign up for BettingData's newsletter and get awesome content sent to your inbox.
We'll never share your email address and you can opt out at any time, we promise.
---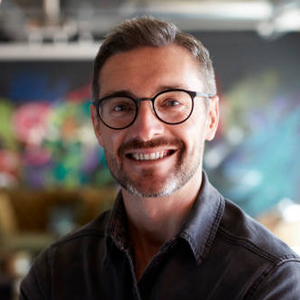 Derek is a long time sports bettor who grew up in Providence, RI. Derek is data driven and believes the key to betting the sportsbooks is finding an edge in analytics. Derek is happily married and has two young boys. Derek will bet on anything if you let him.