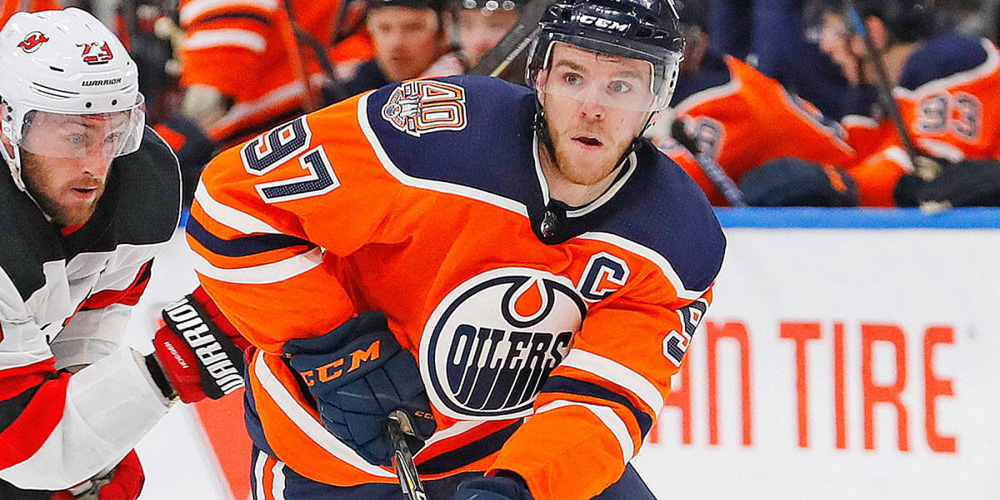 4 FREE NHL Bets to Make For Monday

---
Free NHL Bets
After you get past the bizarre scheduling decision to put only one game on Sunday and put 14 games on Monday, you're left with a smorgasbord of NHL action. Nine of the 14 games start at 7 pm ET, so you may need to keep the remote handy to keep an eye on the spotlight games.
Here, we've selected four of the top bets to make on Monday for a massive NHL betting payday.
Quick Links
Dallas Stars (+123) at Florida Panthers
Dallas is gunning for the playoffs despite a miserable start to the season. After myriad injuries and a COVID-19 outbreak, the Stars have rallied and are three points out of a playoff spot with five games to go.
While Florida is still hopeful of getting one of the top two seeds, it is currently tied with Tampa Bay in points with 73 and has played one more game than the Lightning. A loss in any of their next three games all but ends the Panthers' hopes of a top-two seed. The Panthers are likely to start Spencer Knight in net Monday. Knight, a rookie who turned 20 on April 19, has a 3-0-0 record, a 1.67 GAA, and a .943 save percentage. Both clubs have played well over the last 10 games; Dallas is 6-3-1 while Florida is 7-2-1. The Panthers have won five of seven meetings this season, though two of those wins came in overtime.
The Stars may be getting a shot in the arm offensively as well, as star center Tyler Seguin may make his season debut Monday. Seguin has not played in 2021 after undergoing hip surgery following the Stars' run to the Stanley Cup Final last year.
With Dallas being the more desperate team for points, hoping to keep their playoff hopes alive against a rookie goaltender, I expect a Stars win on Monday, especially if Seguin is back on the ice. The emotional boost from the return of their scoring leader in each of the past two seasons would be enough to put Dallas over the top.
Toronto Maple Leafs (-155) at Montreal Canadiens
The Maple Leafs need three points over their next five games to clinch the North Division title and home-ice through the first two rounds of the playoffs. Monday's showdown against the Canadiens is a perfect opportunity to get two of those three.
In 2021, Toronto has won five of seven meetings with Montreal, outscoring the Canadiens 24-16 in that span. While the games have been relatively evenly matched, with three contests decided by one goal, the Maple Leafs are a far superior offensive team, scoring 3.35 goals per game to Montreal's 2.88.
Complicating matters for the Habs, the injury report is growing, with several key players expected to miss Monday's game. Carey Price (concussion), Shea Weber (upper body), Brendan Gallagher (hand surgery), Thomas Tatar (lower body), Paul Byron (lower body), and Kaiden Guhle (hand) will likely all miss the game. Jonathan Drouin (personal matter) is also out for the foreseeable future. With Toronto catching Montreal at an opportune time, take the Maple Leafs Monday night.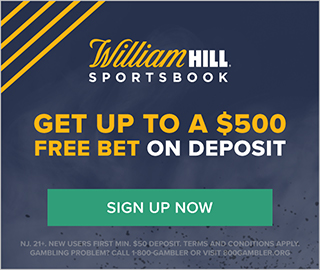 Read our William Hill Sportsbook Review
Vegas Golden Knights at Minnesota Wild (+100)
Vegas has been on a tear in recent weeks, winning 10 straight before a 3-0 shutout loss to the Arizona Coyotes on Friday. The Golden Knights bounced back the next day with a 3-2 overtime win.
Meanwhile, Minnesota has picked up points in 10 of its last 11 games, going 8-1-2 in that span. Both clubs are playing incredible hockey, and their Monday matchup could be a postseason preview.
The Wild have won four of the six regular-season meetings against Vegas this year, and one of the two losses came in overtime. For a longer history, Vegas is 4-9-1 all-time against Minnesota; only the Boston Bruins have seen a more favorable point percentage against the Golden Knights (Vegas is 1-4-1 all-time against Boston). Both clubs have clinched a playoff spot and are jockeying for position in the West Division standings. This should be the most competitive match of the day.
One big advantage for Minnesota is being a home underdog. The Wild are 18-5-1 at home this season, while Vegas is 17-8-0 on the road.
Getting the team with the edge in the season series as a home underdog is too much betting value to pass up. Take the Wild to win on Monday.
Edmonton Oilers at Vancouver Canucks: Connor McDavid to Score
Our final bet of the day doesn't feature an outright winner (though Edmonton should win this game) but instead offers a player prop to add variety to your betting slip. Connor McDavid is having the best scoring season the league has seen in 20 years, averaging 1.78 points per game. To put into perspective how good McDavid has been this year, he's at 87 points through 49 games. In 2020, McDavid had 97 points in 64 games.
Even better for the Oilers, McDavid has two points or more in six of his last seven games, scoring six goals and 12 assists in that span.
McDavid has scored five goals in five games against the Canucks this year, though three of them came in the same game. With how well he has played recently, and with how porous Vancouver's defense has been this year, bet on McDavid to score on Monday.
STAY IN TOUCH
Sign up for BettingData's newsletter and get awesome content sent to your inbox.
We'll never share your email address and you can opt out at any time, we promise.
---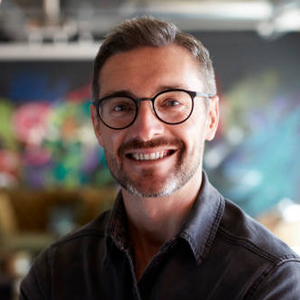 Derek is a long time sports bettor who grew up in Providence, RI. Derek is data driven and believes the key to betting the sportsbooks is finding an edge in analytics. Derek is happily married and has two young boys. Derek will bet on anything if you let him.