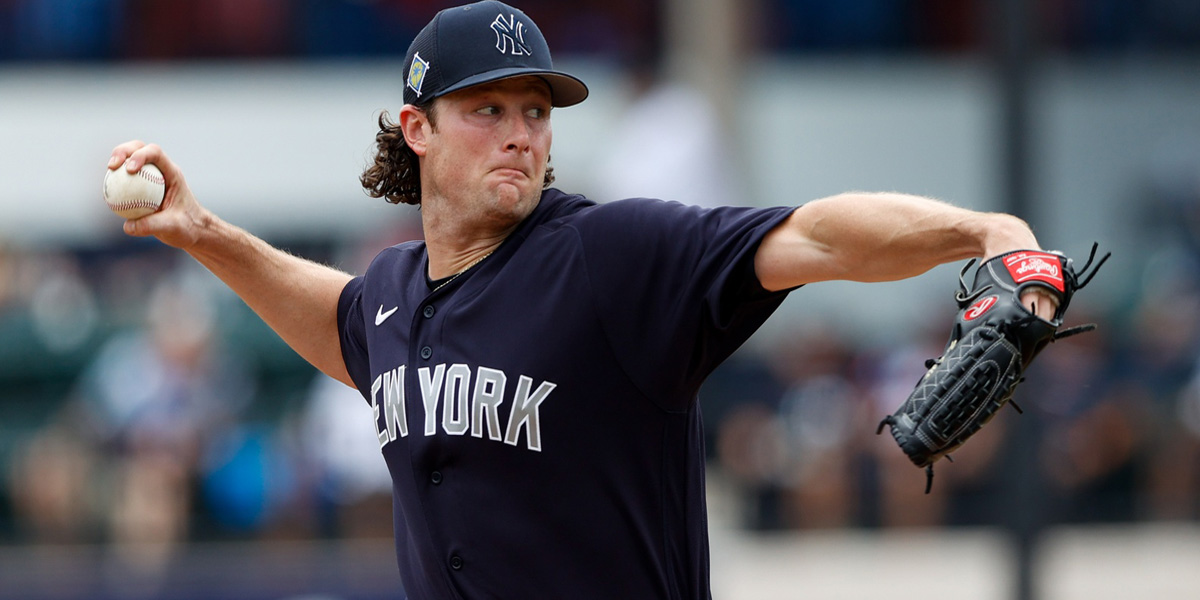 American League Cy Young Betting Odds

---
American League Cy Young Betting Odds
The Cy Young Award is annually distributed to the best and most impactful pitcher in both the National and American Leagues as an acknowledgment of pure and unadulterated excellence on the mound. 2021 winner Robbie Ray earned himself quite the payday during the offseason after his exploits, and while he is in the running for this year's nomination, there are several other contenders also licking their chops.
Here is a list of the favorites. See all MLB Future Odds
Shane McClanahan (+250)
McClanahan has put the league on notice in his second season as a professional, going 9-3 with a 1.73 ERA, the second-best in the league, and a league-topping 141 strikeouts.
The 6-foot-1 lefty has a tantalizing combination of strength and control and has been nearly unstoppable this season— what is even more impressive is that he started his season poorly, relative to his current level, and has months throwing 1.15, 1.36, and 1.38 ERAs since.
The Tampa Bay Rays are only five games above .500 and 15.5 games behind the New York Yankees for first in the American League East, but McClanahan deserves the least amount of blame of anyone on the roster for letting the lead get out of hand.
The 25-year-old is 8-1 in decisions since the first month and has not let in more than two earned runs during the same stretch, already making him one of the most valuable pitchers in the league.
Justin Verlander (+260)
A 39-year-old two-time Cy Young winner, Verlander has been a model of excellence for the Houston Astros yet again this season, posting a line that reads 11-3, giving him the joint-most wins in baseball, a 2.00 ERA, and a .87 WHIP, which ranks third.
He is the number-one option on a team that is 56-29 and has a 12-game lead in the American League West and is proving once again that age is just a number for the top dogs in modern sports.
Verlander's numbers have been extremely consistent thus far, much in contrast to McClanahan, who needed time to settle in and then began firing. Instead, the veteran pitcher has months of 1.73, 2.27, 2.04, and 1.50 ERAs and seven shutouts in 16 starts on his 2022 resume.
There could be a degree of voter fatigue in play, but Verlander has not won the award since 2019 and is putting together a very compelling case as to why he is once again the best pitcher in the MLB.
Gerritt Cole (+850)
Cole went through a well-publicized meltdown after spider tack was banned last season, but now that he has had enough time to adjust his game, the New York Yankees' ace has been all the way dialed in en route to leading them to the league's best record. Cole has gone 8-2 with a 3.26 ERA and has a standout mark of 124 strikeouts, which ranks him tied for fourth in the league.
Cole's case revolves heavily around his team's success, as his numbers, while impressive, are not up to the standard of the competitors above him in the list of odds— it is also a testament to the fact that New York figures to be one of the best teams in the second half of the year in addition to the first, which should keep Cole relevant in Cy Young discussions.
The biggest case against Cole is that many would argue that he is not even the best pitcher on his team, with Nestor Cortes seeming the more worthy recipient of the title. Cole will also have to contend with repeated matchups against the Boston Red Sox, Tampa Bay Rays, and Toronto Blue Jays, all of which have tons of offensive talent.
Shohei Ohtani (+900)
The Los Angeles Angels' struggles are not a reflection of Ohtani's game, which has hit new heights this season. The 28-year-old has gone 8-4 with a 2.44 ERA, 111 strikeouts, and a .99 WHIP, all of which put him amongst the elite in the league.
The Japanese product also has a season-defining game, one in which he fanned 13 batters for a new career-high, which is important in awards voting.
Even better, Ohtani seems to have taken the challenge of leading his otherwise disappointing team in every sense, recording four straight shutouts at the time of publication and dropping his ERA 1.20 points in the process. It could be a worrying sign that prior to this stretch, he was at a 3.64 ERA, but it could also be indicative of more excellence to come.
Dylan Cease and Kevin Gausman (+1600)
Cease(7-4, 2.45 ERA) and Gausman (6-6, 2.86 ERA) have a lot of ground to close in the race, but each man is supremely talented and plays for relevant teams, which will keep them in conversations if nothing else.
STAY IN TOUCH
Sign up for BettingData's newsletter and get awesome content sent to your inbox.
We'll never share your email address and you can opt out at any time, we promise.
---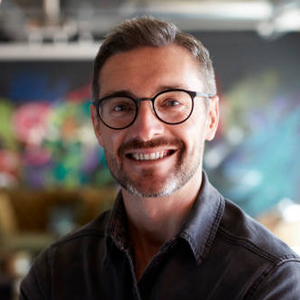 Derek is a long time sports bettor who grew up in Providence, RI. Derek is data driven and believes the key to betting the sportsbooks is finding an edge in analytics. Derek is happily married and has two young boys. Derek will bet on anything if you let him.