Best NCAA Basketball Games to Bet Saturday

---
Saturday is going to be a huge day for college basketball, as there will be a ton of big games on the schedule. Some conference tournaments are happening throughout the country, but there are also huge games in the Power 5 Conferences.
The NCAA Tournament bubble continues to get tighter, and teams are trying to play their way to the right side of that bubble. You will also find some great betting opportunities on college basketball games this weekend.
With that in mind, here are five of the best NCAA basketball games to bet on Saturday.
Ohio State Buckeyes vs. Michigan State Spartans
Big Ten Conference rivals meet up on Saturday as the Michigan State Spartans host the Ohio State Buckeyes. These two teams have been near the top of the conference over the past decade, but that isn't the case this season.
It's been a rough year of Ohio State, and they are going to be watching the NCAA Tournament from home unless they win the at-large bid. Ohio State would love to get some momentum by winning the regular season finale, but that's not going to happen at Michigan State.
Tom Izzo once again has a team that looks to be dangerous in March, and the Spartans are nearly impossible to beat at home. This game might be tight for 30 minutes, but Michigan State is going to roll to a big win in this one.
Kentucky Wildcats vs. Arkansas Razorbacks
The Kentucky Wildcats visit the Arkansas Razorbacks on Saturday afternoon, and this is going to be a very interesting matchup. Both teams should be in the NCAA Tournament field when it is announced, but another win over the weekend would go a long way.
Kentucky just suffered a loss to Vanderbilt on their home floor, and this team goes through long stretches without making shots. The size of Kentucky is enough to give other teams problems, but playing on the road is going to be a challenge.
Arkansas is good enough to beat anyone in the country, and guard Ricky Council IV is a terrific player. The Razorbacks want to play fast, which will give them a chance to score before Kentucky can get set up on defense.
Home-court advantage will play a role in this game as the Razorbacks come up with a big win.
Kansas Jayhawks vs. Texas Longhorns
Two of the best teams in the country meet up on Saturday as Texas hosts Kansas for a Big 12 Conference battle. Kansas has already won the conference title, but Texas will seek revenge in this game.
The Jayhawks are not as dominant on the road as they are on their home floor, but they still have Jalen Wilson leading the way. Wilson is averaging nearly 20 points per game this season, and he is one of the best players in the country.
Texas has a ton of guards that can really score, led by Marcus Carr at 16.6 points per game. The Longhorns love to push the tempo on both ends of the floor, and they will have a big advantage of playing this game on their home floor.
This game doesn't mean anything for Kansas, but Texas will look for a big win to end the regular season. Bet on the Longhorns to come away with a win in this matchup.
Pittsburgh Panthers vs. Miami Hurricanes
Miami hosts Pittsburgh on Saturday, and the winner of this game will win the ACC regular season title. Both teams have been a pleasant surprise this season, but it's been Pittsburgh that really came out of nowhere.
The Panthers are coming into this game off of a loss to Notre Dame, and they haven't been playing their best basketball of late. Pittsburgh is scoring nearly 76 points per game this season, and they have plenty of weapons.
Miami is also coming into this game from a loss to Florida State, but they had been on a roll up to that point. The Hurricanes are good on their home floor and should play well in this game.
This game will come down to the wire but look for Miami to pull away late and secure the win.
Duke Blue Devils vs. North Carolina Tar Heels
The best rivalry in college basketball will take center stage on Saturday night, and this game has some serious implications. Duke is trying to improve their NCAA Tournament seed, and North Carolina desperately needs a win to boost their NCAA Tournament resume.
The Blue Devils won the first meeting of the year but have struggled away from home this season. Duke doesn't always shoot the ball well, and they will be looking to slow this game down when they have the ball.
North Carolina is led by guard Caleb Love at 16.9 points per game, but center Armando Bacot is also a huge key. The Tar Heels are on the wrong side of the bubble at this point of the season, and they simply can't afford to lose this game.
North Carolina will have more at stake in this game, which will give them an edge to win this game over their rival.
---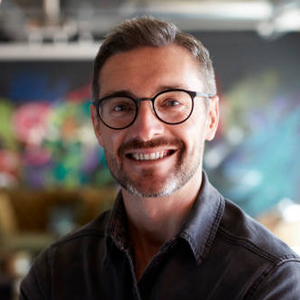 Derek is a long time sports bettor who grew up in Providence, RI. Derek is data driven and believes the key to betting the sportsbooks is finding an edge in analytics. Derek is happily married and has two young boys. Derek will bet on anything if you let him.