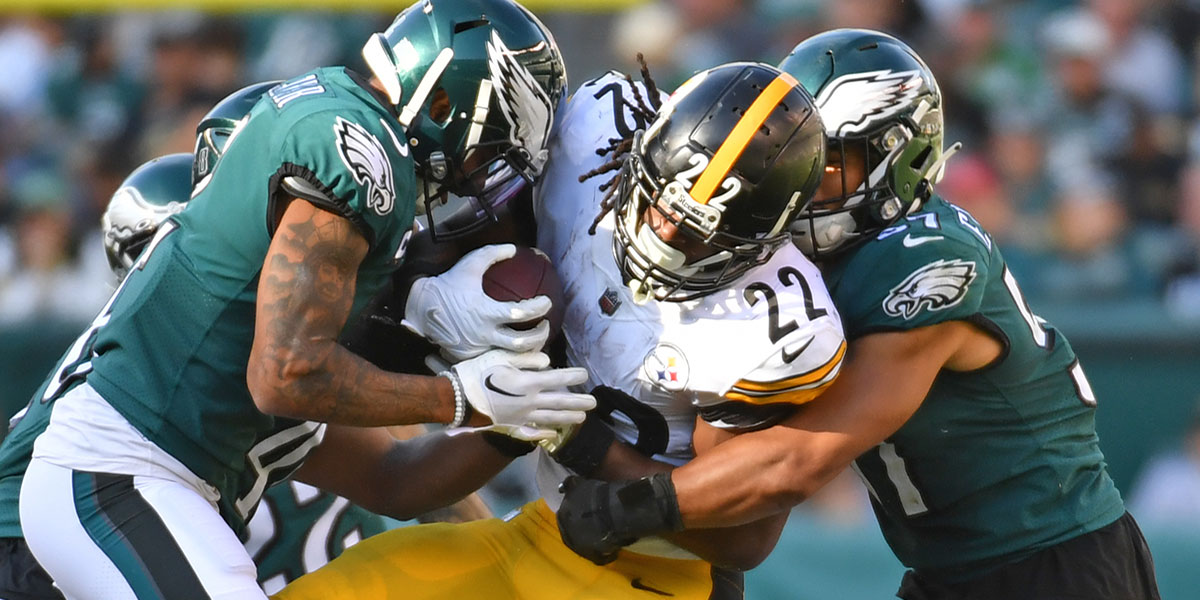 Best NFL Football Super Bowl Defense Props

---
The Super Bowl features the Kansas City Chiefs and the Philadelphia Eagles, and it should be a terrific battle. Both teams come into this game having been dominant all season long, and the betting spread is as tight as it could possibly be. There are so many different ways to bet on the Super Bowl, and that includes prop betting. Most of the focus is going to be on the player props for offensive stars, but you should also take a look at the defensive stars as well.
Here is a look at six of the best defensive props to wager on, and hitting on a few of these will make your Super Bowl betting experience worth it.
See all our NFL Odds Here
Defensive/Special Teams Touchdown (Yes +300)
This first prop is the only real long shot on the board, and you want to make at least one if you are going to wager on props. You can get a nice return on this wager, and it's not out of the realm of possibility for this one to hit.
Both teams are loaded with great offensive players, but the Eagles and Chiefs are teams that like to take chances as well. There are also some great kick returners on each roster, and you should be looking at special teams as well.
Take a risk and make a bet that there will be a defensive or special teams touchdown in this game, and the odds at +300 will give you a nice value bet.
Over 5.5 Total Sacks (+140)
Both the Chiefs and Eagles want to throw the football a ton, and each quarterback is going to be dropping back to pass a lot. Much of the focus has been on the offenses for each team, but you will also see a couple of aggressive defenses taking the field on Sunday.
Chiefs quarterback Patrick Mahomes is still not at 100% with a bad ankle injury, and that is going to hurt his chances to escape in the pocket. The Eagles have a terrific pass rush, and they will get into the backfield in this game.
Eagles quarterback Jalen Hurts does have the ability to escape, but he also makes some interesting decisions at times. Kansas City will blitz a ton in this game, and they will get to Hurts throughout the matchup.
The best bet is to take the over 5.5 total sacks, as each defense is able to record at least three sacks.
Over 1.5 Total Interceptions (+135)
Patrick Mahomes and Jalen Hurts are both going to have around 30 pass attempts in the Super Bowl, if not more. Those two players are two of the best quarterbacks in the league, and they aren't usually going to make a ton of mistakes with the ball.
Both Mahomes and Hurts are two players that are willing to risk it, though, and each player will take some shots down the field. The defenses for each team will be waiting for an opportunity in the secondary, and they will come up with some big plays as well.
Take the over 1.5 interceptions, as each quarterback is going to toss an interception in this game.
Eagles to Record Most Sacks (-110)
If you look at the overall defensive stats for the regular season, you will see that the Eagles have been better than the Chiefs. That doesn't mean that Kansas City stops, but it is the Eagles that tend to record more sacks.
If you factor in the fact that Patrick Mahomes is going to have a tough time moving in this game, then the Eagles are going to have a better opportunity to record more sacks. Take this bet, as Philadelphia will record at least one more sack than Kansas City.
Quarterback to Be Sacked First (Hurts +105)
All signs point to Patrick Mahomes getting sacked more in this game, but that doesn't mean that those sacks will come early in the game. In this head-to-head prop bet, you are going to find more value by betting on Hurts being the first quarterback to be sacked.
The Chiefs are a team that will blitz early and often, and all it takes is one missed blocking assignment for the Eagles to make this a possibility. Take Hurts to be sacked first at +105, as it could happen on the first drive of the game.
Fumble Lost in First Half (Yes +120)
This is another novelty type of prop bet because you aren't really going to find any true statistics to back up this wager. You have to go with your gut on this one and also go with the fact that both defenses are pretty aggressive up front.
You are going to see a similar prop bet offered for the second half, but the odds are better for the first half of this matchup. Bet on their being a fumble lost in the first half of the Super Bowl, and you could get a nice win at +120.
---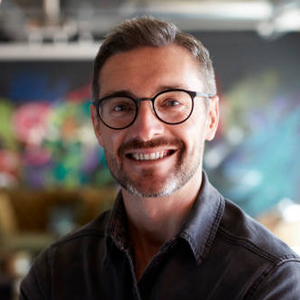 Derek is a long time sports bettor who grew up in Providence, RI. Derek is data driven and believes the key to betting the sportsbooks is finding an edge in analytics. Derek is happily married and has two young boys. Derek will bet on anything if you let him.