Best NFL Week 16 Betting Picks

---
Best NFL Week 16 Betting Picks
Week 16 of the NFL season is set to kick off on Thursday night with a matchup between the San Francisco 49ers and the Tennessee Titans. This week is loaded with some terrific matchups, and there are a number of games that have major playoff implications.
There is only one playoff spot that has been claimed up to this point, but a few more should get nabbed this weekend. Here are the best Week 16 NFL games to focus on, with betting picks for each matchup.
Arizona Cardinals -1.0 vs. Indianapolis Colts
There are two games on Christmas Day, and the second game of the night provides a great betting opportunity. The Arizona Cardinals host the red-hot Indianapolis Colts, and this game has an interesting betting line.
Arizona has lost two straight games, but they are also dealing with a ton of injuries. The Cardinals can score points in a hurry when healthy, and it should be a big offensive performance on Saturday night. Indianapolis comes into this game with a ton of momentum, but most of that damage has been one on their home field. The Colts have been relying on running back Jonathan Taylor all season long, but he is going to get shut down a bit in this one.
Carson Wentz just hasn't played well enough for the Colts, and the Cardinals defense is going to take control in this matchup. The Cardinals aren't going to lose this game at home, and taking them at -1.0 is the right way to go.
Seattle Seahawks -6.5 vs. Chicago Bears
Another game to focus on is the matchup in Seattle as the Seahawks host the Chicago Bears. Both teams are going to miss out on the playoffs this year, but this is still a game to target at the sportsbook, especially with this spread.
Seattle is averaging just 20.1 points per game this season, but they still have Russell Wilson leading the way on offense. The Seahawks have a terrific defense that is giving up less than 21 points per game, and that unit could put up a low number in this one.
Chicago has been an absolute mess on offense this season as the Bears are averaging just 17 points per game. Rookie Justin Fields has shown some promise, but he continues to make some rookie mistakes that end drives without any points. The Bears are also a team that is dealing with a ton of injuries, and they have a head coach that is going to get fired. Chicago has not been very competitive in some recent losses, and that should be the case again on Sunday.
Take the Seahawks -6.5 as this is a double-digit victory.
Los Angeles Rams -3.0 at Minnesota Vikings
The Los Angeles Rams travel to Minnesota on Sunday for a matchup with the Vikings, and this game has serious playoff implications. Los Angeles is trying to win the NFC West Division title this season, and the Minnesota Vikings are hoping to sneak into the playoffs as a Wild Card.
This game looks like it should be a complete mismatch as Los Angeles is scoring 27 points per game, and Minnesota has been a bad defensive team. Momentum is going to matter in this game, though, and the Vikings have looked like a different team of late. Dalvin Cook has racked up 1,067 yards for the Vikings, and his ability to run the football is going to have an impact on this game. Wide receiver Justin Jefferson has racked up 1,335 yards and nine touchdowns this season, and he will be a nightmare for the Rams.
Los Angeles have been dealing with some COVID and injuries, and that has hurt them at times. The Rams are still one of the best teams in the NFL, and they should have little trouble winning this one.
Bet the Rams -3.0 as they win this game by a touchdown at least.
Buffalo Bills ML at New England Patriots
The biggest game of the weekend takes place in the AFC East as the New England Patriots host the Buffalo Bills in a massive showdown. The Patriots beat the Bills just a few weeks ago, and Buffalo will be looking for revenge in this one. New England sits in first place in the AFC East, and they are also 2.5-point betting favorites in this matchup. Buffalo was one of the top picks to win the Super Bowl before the season, but they just haven't lived up to expectations.
This should be a game for Josh Allen and the Bills offense to break out a bit. They were quiet in the first matchup of the season, but there was also massive wind in that game. The New England Patriots don't always score the ball extremely well, and that's going to play a role in this matchup. New England will keep this game close, but the Bills win, and taking them on the moneyline is the right play.
STAY IN TOUCH
Sign up for BettingData's newsletter and get awesome content sent to your inbox.
We'll never share your email address and you can opt out at any time, we promise.
---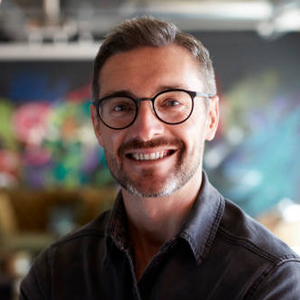 Derek is a long time sports bettor who grew up in Providence, RI. Derek is data driven and believes the key to betting the sportsbooks is finding an edge in analytics. Derek is happily married and has two young boys. Derek will bet on anything if you let him.