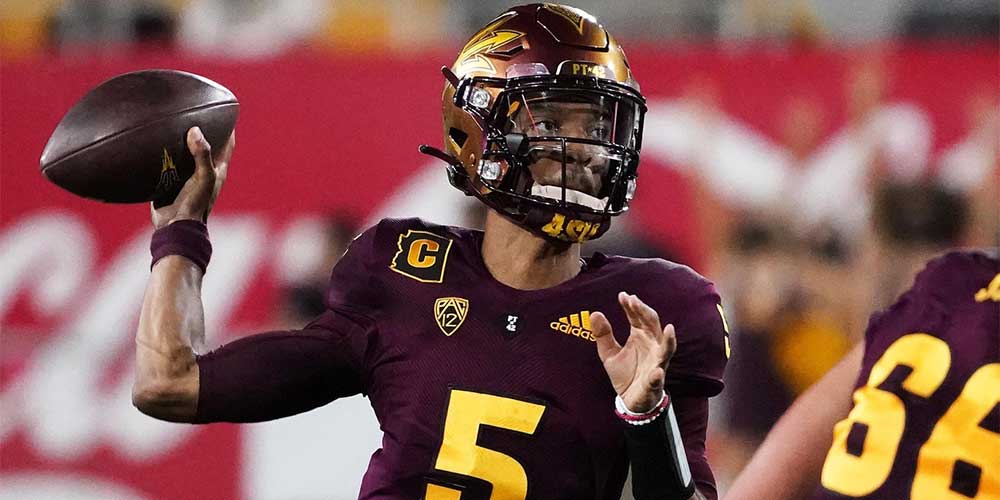 College Football 5 Team Betting Parlay

---
College Football 5 Team Betting Parlay
Week 11 of the college football season is not short on great games, and there are some matchups that will affect the College Football Playoff standings. You can bet on each of the top matchups individually, but the best way to go about this is to create a college football parlay.
This will give you a much bigger payout, and it's possible to win this bet. Here is a college football five-team betting parlay that you need to take a close look at.
Michigan Wolverines -1.5 at Penn State Nittany Lions
The first team to take in your college football parlay is the 8-1 Michigan Wolverines, as they are on the road to take on the Penn State Nittany Lions. Michigan is a slight 1.5-point favorite over Penn State in this matchup, and that spread has felt too low since it was announced.
The Wolverines are outscoring opponents by more than 20 points per game this season, and they have had some dominating performances this season. Penn State picked up a big win over Maryland last weekend, but that snapped a three-game losing streak. The Nittany Lions are always tough at home, but they are going to struggle to score in this matchup. Michigan has a dominant rushing attack, and the defense should take control of this game as well.
This is going to be a dominating performance for Michigan as they win by at least a touchdown to cover the spread.
Check out our NCCA Football Odds
Auburn Tigers -5.5 vs. Mississippi State Bulldogs
The Auburn Tigers have played four straight games against ranked opponents, but they will be catching a slight break this weekend. Mississippi State comes to town, and the Bulldogs are just 5-4 on the year.
Auburn continues to be a great defensive team, but they have also become an explosive offense. The Tigers managed just three points in a Week 10 loss to Texas A&M, but they are scoring over 31 points per game. Mississippi State has a couple of huge wins on the year against Kentucky and Texas A&M, but they also have some bad losses. The Bulldogs just aren't a consistent team, and that defense is going to cause some problems in this game.
Auburn wins this game by a touchdown, at least.
Ohio State Buckeyes -21.0 vs. Purdue Boilermakers
The Purdue Boilermakers continue to knock off top-five teams, and they get another shot this weekend. This streak is going to end for Purdue on Saturday, though, as Ohio State is clearly the best team in the Big Ten Conference.
Ohio State suffered a loss at home to Oregon earlier this year, but the Buckeyes have been razor-sharp since then. The Buckeyes are averaging nearly 45 points per game, and quarterback CJ Stroud is putting up eye-popping numbers. Purdue wants to slow this game down, but they are rushing for just 77 yards per game. Attacking the Buckeyes through the air just isn't going to work, and it's going to lead to a long day for the Boilermakers.
This is a pretty large spread, but the Buckeyes make another statement with a blowout victory.
Iowa Hawkeyes -5.0 vs. Minnesota Golden Gophers
The Iowa Hawkeyes are a hard team to figure out as they are heading in the wrong direction of late. Iowa looked like a title contender a few weeks ago, but things have not gone well in the last three weeks.
Minnesota comes to town, and the Golden Gophers have some work to do as well. This team just suffered a 14-6 loss to lowly Illinois last Saturday, and the offense couldn't get anything going. Iowa has struggled to find offense lately, but the Hawkeyes are not going to give up many points in this game. Don't expect a ton of points in this game, especially coming from Minnesota.
Take the Hawkeyes -5.0 in this parlay.
Arizona State -5.5 at Washington Huskies
The final team to include in your five-team college football parlay is a matchup between the Arizona State Sun Devils and the Washington Huskies. The Pac-12 Conference continues to be hard to handicap, but there feels like a pretty clear gap between the teams here.
Arizona State snapped a two-game losing streak last weekend with a terrific performance against USC. The Sun Devils are scoring over 30 points per game, and they are tough to stop when they get rolling. Washington has had an extremely disappointing season as they are just 4-5 on the year. The Huskies battled with Oregon last weekend, but they just can't find enough offense to win games.
Arizona State is not going to score a ton of points in this one, but the offense will ultimately be too much for Washington to handle. The Huskies are tough at home, but the Sun Devils win this by a touchdown.
STAY IN TOUCH
Sign up for BettingData's newsletter and get awesome content sent to your inbox.
We'll never share your email address and you can opt out at any time, we promise.
---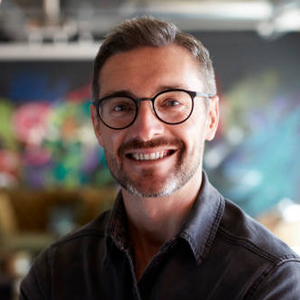 Derek is a long time sports bettor who grew up in Providence, RI. Derek is data driven and believes the key to betting the sportsbooks is finding an edge in analytics. Derek is happily married and has two young boys. Derek will bet on anything if you let him.