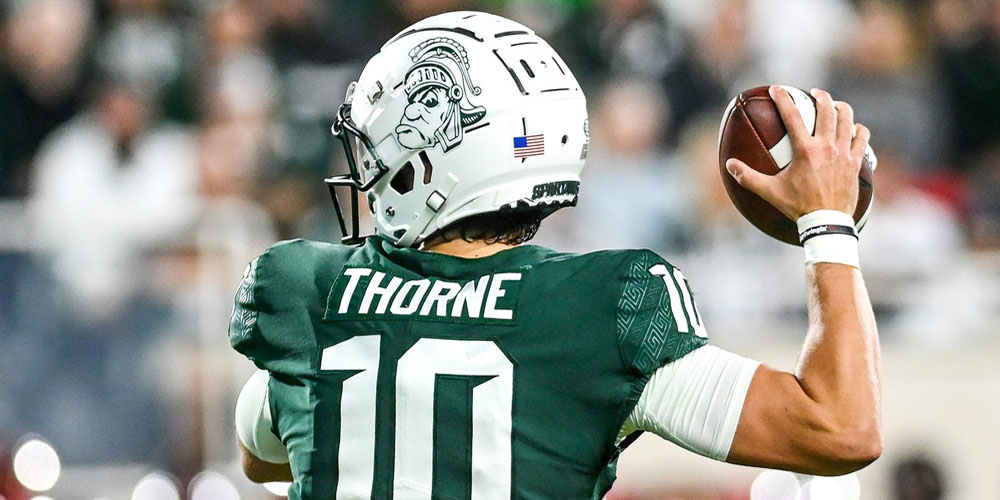 College Football 5 Team Betting Parlay

---
NCAA Football Picks
Week 10 of the college football season is upon us, and it presents another great weekend of sports betting opportunities. There aren't a ton of great matchups on the schedule this weekend, but that doesn't mean that money can't be won.
Instead of just picking out five individual games to wager on, putting together a five-team betting parlay is the way to go. Here are the five teams that you should focus on and why you should do so. Check out our College Football Odds Here.
Michigan State Spartans -3.0 at Purdue Boilermakers
Michigan State is a perfect 8-0 on the season, and the Spartans just picked up a huge win over the Michigan Wolverines. The Spartans now travel to Purdue to take on the Boilermakers, and Purdue has already pulled a stunning upset this season.
Purdue has a terrific defense that allows just 17.1 points per game, but they also struggle to score at times. The Boilermakers are averaging less than 80 rushing yards per game, and that's going to create a problem in this game. Michigan State running back Kenneth Walker is the best in the country, racking up nearly 1200 yards and 14 touchdowns. The Spartans aren't typically an explosive offense, but Walker is able to break off some big runs.
This game shouldn't be close as the Spartans are going to win this game by double-digits.
North Carolina Tar Heels -2.5 vs. Wake Forest Demon Deacons
The 4-4 North Carolina Tar Heels are a surprising 2.5-point favorites over the 8-0 Wake Forest Demon Deacons. This game should turn into a shootout on Saturday as both teams are scoring at least 36 points per game.
Wake Forest just put up 70 points two weekends ago, and they come into this game playing well on both sides of the ball. The Demon Deacons have also played a relatively weak schedule, and facing North Carolina on the road presents a unique challenge.
UNC quarterback Sam Howell has thrown for 2,192 yards and 19 touchdowns, and he is going to be the start in this game. Wake Forest is having the better season, but North Carolina has just as much talent.
Take the Tar Heels -2.5 with the second leg of your parlay.
California Golden Bears -12.0 at Arizona Wildcats
The Pac-12 Conference is always an interesting conference to bet on, and there are some surprising results that take place. This game between California and Arizona should not be one of those games, though, as there is clearly a better team in this game.
Arizona comes into Week 10 still looking for its first win, and they have been getting blown out nearly every single week. The Wildcats did give the USC Trojans a battle a weekend ago, but they have also not shown up in some matchups. California has now won two straight games, including an impressive win over the Oregon State Beavers. The Golden Bears are giving up too many points on defense, but they have an offense that can take control.
This game is going to get away from Arizona again as California cruises to a win by at least two touchdowns.
Oklahoma State Cowboys -3.5 at West Virginia Mountaineers
The 11th ranked Oklahoma State Cowboys are the next team to focus on with your parlay as they travel to West Virginia to face the Mountaineers. West Virginia has won two straight games, but they have also had some rough patches this season.
Oklahoma State is allowing just 18.0 points per game, and that defense gave up just three total points a weekend ago. The Cowboys are led by running back Jaylen Warren and his 850 rushing yards. West Virginia is a typical Big 12 Conference team in that they are explosive, but they also make too many mistakes. The Mountaineers are going to give the Cowboys a game on Saturday, but they just don't have enough to win.
Take Oklahoma State -3.5 as they pick up their 9th win of the season.
Texas A&M Aggies -4.5 vs. Auburn Tigers
The best game of the weekend will likely take place in the SEC as the Aggies of Texas A&M host the Auburn Tigers. Both teams come into this game with a 6-2 record, but the Aggies are the favorites in this game.
Don't expect a ton of points in this game, as each team features a terrific defense. Auburn has been a better offensive team, but Texas A&M has scored at least 35 points in each of their last three games.
STAY IN TOUCH
Sign up for BettingData's newsletter and get awesome content sent to your inbox.
We'll never share your email address and you can opt out at any time, we promise.
---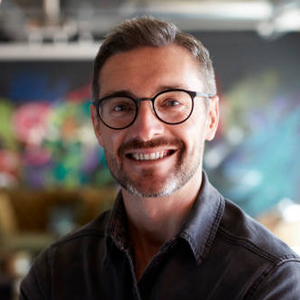 Derek is a long time sports bettor who grew up in Providence, RI. Derek is data driven and believes the key to betting the sportsbooks is finding an edge in analytics. Derek is happily married and has two young boys. Derek will bet on anything if you let him.