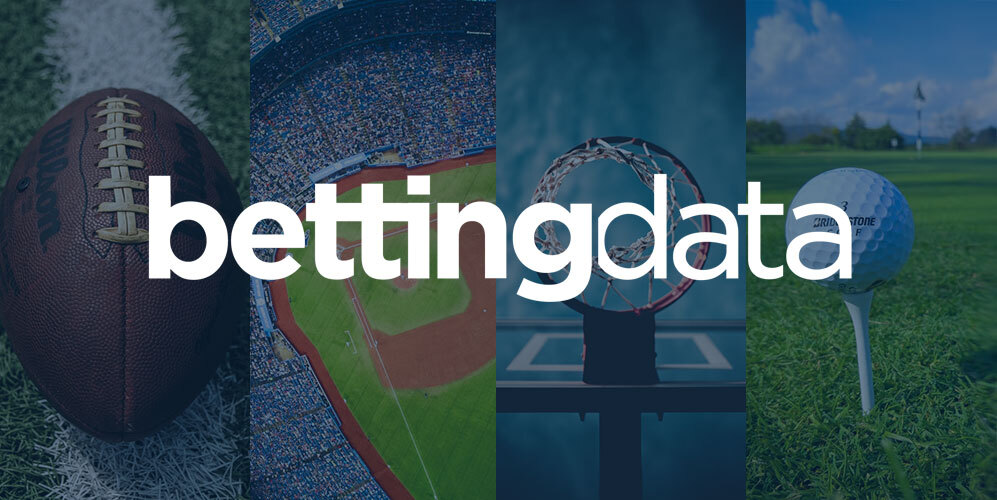 Golf Betting Tips for the 2021 John Deere Classic

---
Golf Betting Tips
The PGA Tour swings west from Detroit, Michigan, to Silvis, Illinois, for the 2021 edition of the John Deere Classic. This event started back in 1971 when it was originally named the Quad Cities Open and played in Davenport, Iowa - it was won by Deane Beman that year, two strokes better than Dow Finsterwald. This event has been named the John Deere Classic since 1999, and the tournament has been played at TPC Deere Run since 2000. We almost have a full-field again this week with 152 players in action, and the top 65 golfers plus ties after round 2 will play round 3 and round 4 on Saturday and Sunday, respectively.
There's "only" $6.2M available to be won this week, the winner gets $1.116M, and also collects 500 FedEx Cup points. TPC Deere Run is 7,268 yards in length, is a par 71, and the greens are bentgrass. The average winning score at this event over the last ten editions is -21.7, and the tournament record came just three years ago when Michael Kim shot a -27, so expect a winning score in the low to mid -20's. Place bets on golfers who are accurate off the tee - this is the most important key stat by far this week, strong putting is very important, solid off-the-tee play, driving distance, and birdie making is also paramount as scoring is easy and has to be taken advantage of.
Increase your odds to win each one of your golf wagers by using helpful PGA Tour tools and analytics.
Below you will find two players from each of four different betting tiers (from DraftKings Sportsbook) to win outright, these are the golfers that I like the most for this week as fantasy golf bets, plus a golfer in each tier that I would stay clear from. I would also advise you to throw in some top 5, top 10, and even top 20 or 30 bets for the long shots as well to hedge against your outright bet(s).
Quick Links:
+2500 and lower
Brian Harman (+1600) - Harman was the 2014 John Deere Classic champion, and has four other top 26's at this event since 2012. He has been playing very consistently strong golf this season, especially since THE PLAYERS Championship where he has four top 8's in nine starts, and another four top 19's. He's very statistically sound across the board, and I think he's a great bet to finish top 10 or top 20 - up to you how you want to bet him, but if you bet him top 20 be sure to throw a pile of money down as a bet since it's very safe wager in my opinion.
Kevin Streelman (+2500) - Streelman was on a great stretch of results placing anywhere from T8 to T26 in five events before missing the cut at the Travelers Championship in his most recent start two weeks ago. Three years ago he placed T7 here when he was in so-so form, so in theory, he's well-positioned to have another strong finish like that this year. He's solid throughout his bag, and I like his chances of bouncing back strong this week after that missed cut. I think you can easily bet him to finish top 20 this week, or go for a top 10 wager if you are bullish on him finishing top 10 for the third time this season, but I'm much more comfortable in the top 20 range.
Avoid: Sungjae Im (+1600) - Im had a great finish last week in Detroit with a T8 and gaining strokes in all major stat categories, but he has been a bit status quo for a while now, and doesn't have back-to-back top 10's in over a year and a half, so I think he's due for regression this week. He finished T26 here two years ago - I can see a finish in the top 30 range, but that's not really good enough as a bet on him since he's the second-shortest betting option this week.
+2600 to +5000
Seamus Power (+3300) - Power is heating up with the weather as he has two top 9's in his last four starts and another two T19's, and I like how his stats look as well, other than a weak off-the-tee game recently, but the rest more than offsets that. He has two top 25's here in the last four years, and I smell a top 20 coming for him this week - bet him accordingly.
Steve Stricker (+4000) - Stricker has won this tournament an amazing three times in his career and it was three years straight from 2009 to 2011 when he dominated this course. Since 2010, he has another four top 11's including a T5 four years ago, and he has been good recently as well with three top 17's in his last eight starts including his T4 at the Phoenix Open five starts ago. He has been sizzling on the Champions Tour too with a win just two weeks ago, he was T7 in his start prior, and T11 in late May. I think a top 20 bet is certainly doable this week, you could do a top 30 bet if you're less optimistic, or even a top 10 wager if you are super-bullish on him.
Avoid: Patton Kizzire (+5000) - Kizzire had a couple of T3's five and six starts ago, but in his last four tournaments played he has missed the cut three times and finished T25 last week thanks to gaining almost 5 strokes with the putter - a club he relies far too heavily upon. He had a T30 here three years ago and a T25 four years ago, and he could do something similar again this week, but I don't like the risk involved for another top 30, and I'll be fading him this week.
+5100 to +10000
Kyle Stanley (+5500) - Stanley has a great relationship with this track as he has five top 22's since 2011 including his runner-up finish ten years ago. He has been outstanding off-the-tee, with his approach game, and ball-striking lately, and if his putter will cooperate this week then he should have a top 20 finish. He has two top 26's in his last five starts including his T8 at the Charles Schwab Challenge. I think a top 20 bet works for me this week on him, but I wouldn't go any higher than that - go to a top 30 wager if you want to be more conservative.
Adam Schenk (+10000) - Schenk hasn't been piling up amazing finishes recently and usually doesn't, but he finished T41 last week and it could have been much better had he not lost over 3 strokes around the green. He had a T6 here two years ago and his form is a bit better this year coming in, and that's his highest finish on the PGA Tour over that time period, so I believe this course fits his eye. A top 30 or top 40 wager on Schenk this week is totally playable in my opinion.
Avoid: Dylan Frittelli (+5500) - Frittelli is the most recent winner at this tournament when he won with a score of -21 in 2019 - two shots clear of Russell Henley. Unfortunately for him, he has been terrible this season missing a ton of cuts including five of his last six starts, and he won here primarily because he gained almost 7.5 strokes putting and he has been downright terrible with the flat stick since then for the most part. You can't make money on Dylan this week - I suspect another missed cut is coming for him.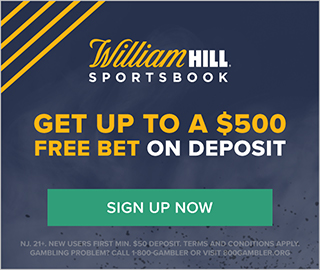 +11000 and higher
Satoshi Kodaira (+15000) - Kodaira was on an excellent stretch prior to missing the cut last week in Detroit - he had three top 19's in four starts and had a T36 at the Travelers Championship. He missed the cut here two years ago in his only look at TPC Deere Run, but he was missing lots of cuts back then and is playing much, much better golf now some two years later. Putting is arguably the second most important key stat this week, and he has been fantastic over his last five events gaining anywhere from 2.44 to 6.49 strokes. I think you can do a top 20, 30, or 40 bet on him depending on how much risk and reward you are comfortable with.
Tyler Duncan (+15000) - Finding another golfer in this range proved to be difficult, but I settled on Duncan, more so because of his course fit than recent performance, however. He has finished T52 to T60 over his last three events played, but had a T26 two years ago, and a T12 three years ago. I think a top 30 or a top 40 wager could work on Tyler this week, but I can't strongly endorse either of those bets.
Avoid: Vaughn Taylor (+12500) - Taylor has a pretty decent track record at this venue, but his recent form is god-awful with tons of missed cuts this season and his play has been very inconsistent and sloppy. He could pull off a top 30 this week, but my money is on him either missing the cut or finishing something like T48, which isn't high enough from a betting perspective.
Be sure to do lots of research and due diligence on each player before parting with your hard-earned money, and all the best in having a profitable week!
Sportsbook Reviews
STAY IN TOUCH
Sign up for BettingData's newsletter and get awesome content sent to your inbox.
We'll never share your email address and you can opt out at any time, we promise.
---

Jeremy has been playing fantasy sports for over 20 successful years, and actively plays golf, hockey, baseball, and table tennis. He has over three years of fantasy sports writing experience - including writing a daily fantasy sports strategies and tools eBook in 2016. He is an active member of DraftKings - specializing in NHL and PGA contests over the past 5 years. He enjoys spending time with his family, traveling to hot places in the frigid Canadian Winters, binge-watching on Netflix, and starting and managing digital businesses.