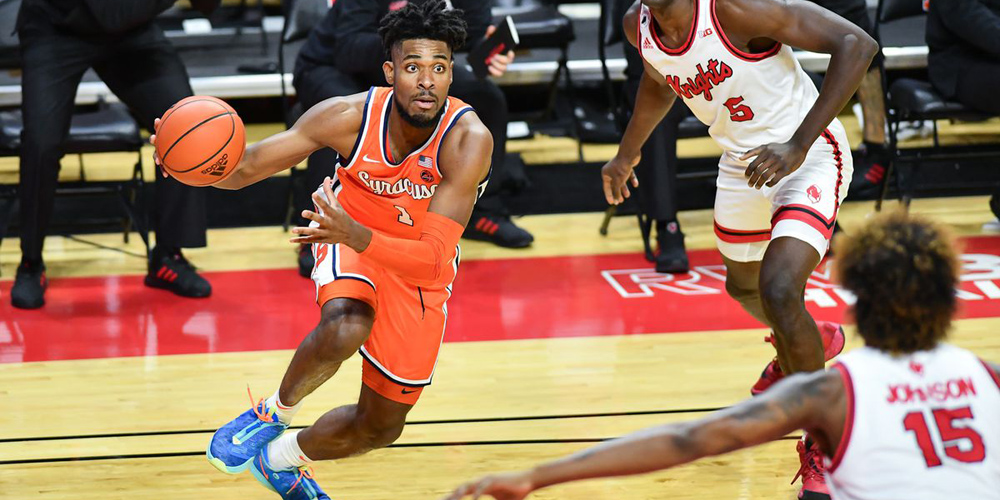 Free College Basketball Picks: 3 Underdogs to Bet Wednesday

---
Free College Basketball Picks
Despite multiple postponements due to COVID-19 or the extreme winter weather, college basketball marches on, with plenty of good games on Wednesday night. The following are the best underdogs to bet during the Wednesday college basketball slate.
Syracuse Orange at Louisville Cardinals (-4.5)
The logic behind this pick is pretty simple, Louisville hasn't played in a couple of weeks, and Syracuse has won five of its last seven games. While some ACC teams have shown that the COVID-19 pause has had little effect on them (Florida State), others have been almost unrecognizable upon returning (Clemson).
Free Picks
The last time the Cardinals went on pause was from Dec. 2 to Dec. 19. Upon their return, they were completely dismantled by Wisconsin on the road.
They were able to quickly rectify their play and reeled off five consecutive wins, but that first game back was a big-time egg.
The Cardinals have had to deal with frontcourt issues all season, while Marek Dolezaj has been good for the Orange, and Quincy Guerrier has been great. Syracuse has also benefited lately from the improvement of Kadary Richmond and even Jesse Edwards at times. While Louisville's backcourt has been stellar all season, the Cardinals are still just 256th in the nation in three-point shooting, while the Orange are 53rd in the nation in defending the arc.
Syracuse is just 7-11 against the spread on the season and just 2-5 ATS on the road, but it matches up extremely well with this Louisville team. Louisville will once again be without both Malik Williams (foot) and Aiden Igiehon (groin), so the Cardinals most likely won't be able to capitalize on Syracuse's season-long struggle of keeping opponents off the offensive glass.
Check our NCAA Basketball Odds comparison page for the best odds.
South Florida Bulls at UCF Knights (-3)
South Florida has already defeated the Knights once this season. On Jan. 2, the Bulls walked away with a seven-point victory in Tampa despite Darius Perry filling it up for the Knights with 23 points. South Florida doesn't have a dominant scorer, with only David Collins averaging double figures. What the Bulls do have is some individuals who have the ability to fill it up at a given time while not having the ability to be consistent.
Jamir Chaplin had 16 against Tulsa. Xavier Castaneda only needs to see sunlight to drill one from deep, shooting 42.4%. Freshman Caleb Murphy hasn't played well in a good bit, but he is the future of this program as well.
On the other side, the UCF Knights have won just three of their last 13 games. UCF is just 3-2 on the season as the favorite, while South Florida is 3-0 straight up in its only three road games this season. Neither team is particularly good on offense, but South Florida is at least halfway decent on the defensive end. In particular, the Bulls are a top 20 team in defending the three-point line, which is where UCF scores nearly 35% of its points.
Look for South Florida to put the clamps on the Knights perimeter attack and take their in-state rivals down on the road.
Utah State Aggies at Boise State Broncos (-1.5)
In a matchup of the two best teams in the Mountain West, Utah State will head to Boise, Idaho, for a two-game tilt. Boise State seems to get a whole lot of love this season from media and prognosticators alike, but it's the Aggies that actually sit atop the conference.
Despite a 132nd-ranked strength of schedule, the Broncos have already lost three times on the season as the favorite and are just 11-7-1 against the spread on the season. Even at home, Boise State is just 4-3-1 against the spread and just 2-4 ATS in their last six games.
Meanwhile, Utah State is an impressive 13-5 against the spread on the season and 4-1 ATS in true road games. In all games away from home this season, they are 7-3 against the number.
Both teams have an impressive margin of victory of roughly 13.5 points, but Utah State is slightly better at outperforming the spread at plus-4.4 points per game. On the road, the Aggies are outperforming the spread by plus-5.3 points per game with a margin of victory of over 15 points per game.
The Broncos have also not played a team within the Kenpom top 50 since Dec. 9, when they defeated BYU. The best team Boise State has played since then has been Colorado State, which ranks 68th, and the Broncos split the series with the Rams. Utah State currently ranks 48th in the Pomeroy rankings.
The Aggies are tremendous on the defensive end and may just be good enough to neutralize a player such as the Broncos' Derrick Alston Jr. In this particular matchup, look for Craig Smith's team to make Boise State look like a paper tiger while coach Smith may be auditioning for a job at his alma mater.
BettingData also has some interesting NCAA Basketball Future odds for those looking to bet a conference winner
STAY IN TOUCH
Sign up for BettingData's newsletter and get awesome content sent to your inbox.
We'll never share your email address and you can opt out at any time, we promise.
---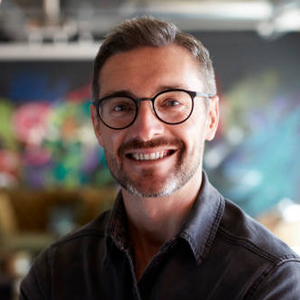 Derek is a long time sports bettor who grew up in Providence, RI. Derek is data driven and believes the key to betting the sportsbooks is finding an edge in analytics. Derek is happily married and has two young boys. Derek will bet on anything if you let him.