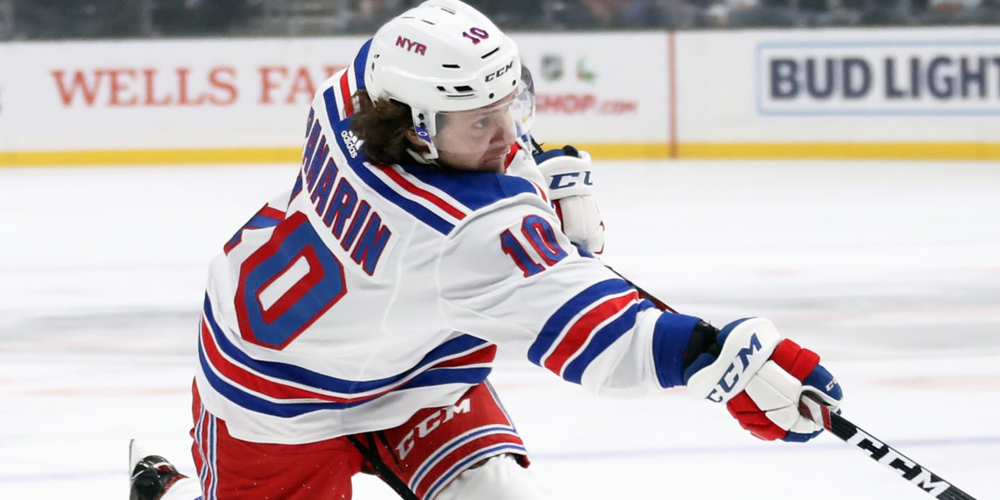 Free Hockey Picks: 3 Team NHL Betting Parlay Monday Night

---
Free Hockey Picks
With football now in the rearview mirror, it's time to get in on even more NHL action. That means putting together parlays that will increase your bankroll in no time. Here are three teams to bet on Monday as part of your three-team parlay, along with odds and reasons for why they are the right picks. FYI: Last week's article went 2 for 2 with my picks!
Quick Links
New York Islanders at New York Rangers (-115)
In a battle for the Big Apple, the Rangers host the Islanders for the first time since the first two games of the year. On opening night, it was the Islanders who cruised a dominating 4-0 victory. However, the next game was all Rangers, as they responded with a 5-0 win.
The Rangers have gone up and down all season but are starting to find their groove. After dropping four in a row, they have won three of their last four, including back-to-back wins against the Penguins and Capitals. Their offense has also started to show up, scoring three or more goals in four straight outings.
However, the offense showing up is less to do with lack of trying or ability and more to do with puck luck. The Rangers are averaging 32.4 shots, the fourth-most in the NHL, but rank just 18th and 22nd in goals and power-play percentage, respectively. So their goal-scoring turning back up will come in handy against an Islanders team that is 11th in goals allowed and eighth in shots allowed.
Speaking of the Islanders, they just finished off a miserable stretch in which they lost five games in a row before having a pair of games postponed due to COVID-19 concerns with their scheduled opponent. Although they recently knocked off the Penguins, the Islanders might struggle to keep up against a Rangers team with a lot more momentum on its side.
As good as players like Matthew Barzal have been for the Islanders, they also don't have anyone as good as Artemi Panarin. Panarin has a team-high 15 points, getting his year started with two goals in their earlier win against their rivals from Long Island.
He also has multiple points in three of his last four games, so expect him to elevate his teammates on Monday.
When it comes to this rivalry, take the home team to keep it rolling.
Best Odds: Currently BetMGM has the best odds for this pick. However the odds do change, click here to see our NHL Live Odds comparison page.
Arizona Coyotes at St. Louis Blues (-145)
These two teams are sick of seeing each other after having played their last three games against one another. But after the Coyotes took each of the last two games, expect the Blues to get their revenge Monday night.
St. Louis has not been its usual defensively-elite self, ranking 22nd with 3.17 goals allowed and 28th on the penalty kill. But Arizona has been underwhelming on the offensive end for most of the season, ranking 22nd in goals scored with just over 28 shots on goal per game.
For this game, I expect luck to back to the Blues' side. In the first Coyotes win, Arizona jumped up to a 3-0 lead and held on for a 4-3 win even though St. Louis won the shot battle 43-30, the faceoff battle 32-20, and had half as many penalty minutes. In the most recent game, the Blues once again won the shot and faceoff battles.
But a contentious contest led to St. Louis earning 19 penalty minutes and allowing a pair of power-play goals, including one in the final 30 seconds of action. The point being, expect things to even out in favor of the Blues this time around. Additionally, there is no one on Arizona who is worlds above anyone on St. Louis. The Coyotes have Conor Garland and Christian Dvorak as their leading scorers with 12 and 11 points, respectively. But the Blues can counter with 12 points from Jordan Kyrou and 11 points apiece from veterans David Perron and Brayden Schenn. The Blues will also have Jordan Binnington returning to net after he took Saturday off.
The overall better team with the better goalie is not going to lose three straight times to the same opponent, especially when they have played well against them each time. Take the Blues as the second team in your parlay.
Best Odds: Currently DraftKings has the best odds for this pick. However the odds do change, click here to see our NHL Live Odds comparison page.
Tampa Bay Lightning (-155) at Nashville Predators
For the third and final game, we're going with another favorite, but one that will be playing on the road. Now, this should be prefaced by saying this is the first game of a back-to-back between these teams, so the goalie situation will be one to monitor for both clubs. But as it stands, Tampa Bay has a clear advantage. The defending Stanley Cup champion has been incredible to open up the year, averaging over 3.5 goals on over 32 shots, each of which is in the top 10 in hockey.
Meanwhile, the Lightning's defense is also within the top 10, as they have allowed just two goals per game to lead the league.
The Predators, on the other hand, take a lot of shots as well but don't produce, averaging just 2.55 goals per game. They also rank 23rd in goals allowed and have the league's worst penalty kill. When these teams played in Tampa last Saturday and Monday, the Lightning showed off their power. Tampa Bay won the first game 4-3 with four goals in the second period, two coming on the power play.
The Lightning also outshot Nashville and out-drew them significantly. In the second game, Nashville responded with more shots and more faceoff wins, but it wasn't enough to contain the defending champs. Tampa Bay scored four unanswered yet again, three coming in the first period, to win by a score of 5-2. The Lightning even got to tee off against both goalies for the Predators, with Pekka Rinne in the first game and Juuse Saros in the second.
Three players all share the team lead in points for the Lightning. Steven Stamkos, Victor Hedman, and Brayden Point each have 10, as all of them can score as well as dish it out to others. While the Predators do have a high scorer of their own in Filip Forsberg, who has 11 points, the rest of the team doesn't come close. The Lightning are overall deeper in every way.
When it comes to rounding out your parlay, sticking the defending champions in there to keep things rolling isn't a bad idea at all.
STAY IN TOUCH
Sign up for BettingData's newsletter and get awesome content sent to your inbox.
We'll never share your email address and you can opt out at any time, we promise.
---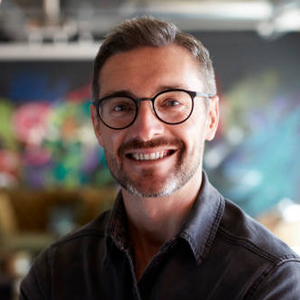 Derek is a long time sports bettor who grew up in Providence, RI. Derek is data driven and believes the key to betting the sportsbooks is finding an edge in analytics. Derek is happily married and has two young boys. Derek will bet on anything if you let him.