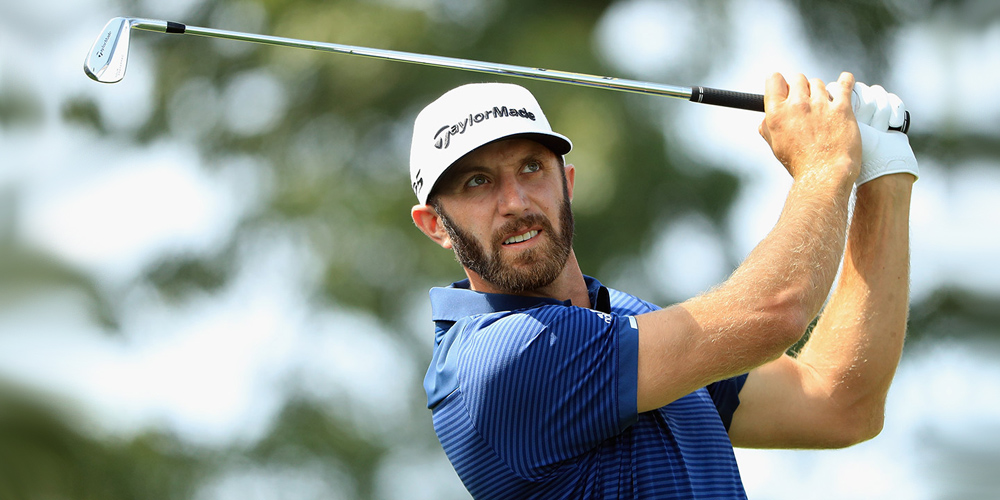 Golf Betting Tips For The 2021 Genesis Invitational

---
Golf Betting Tips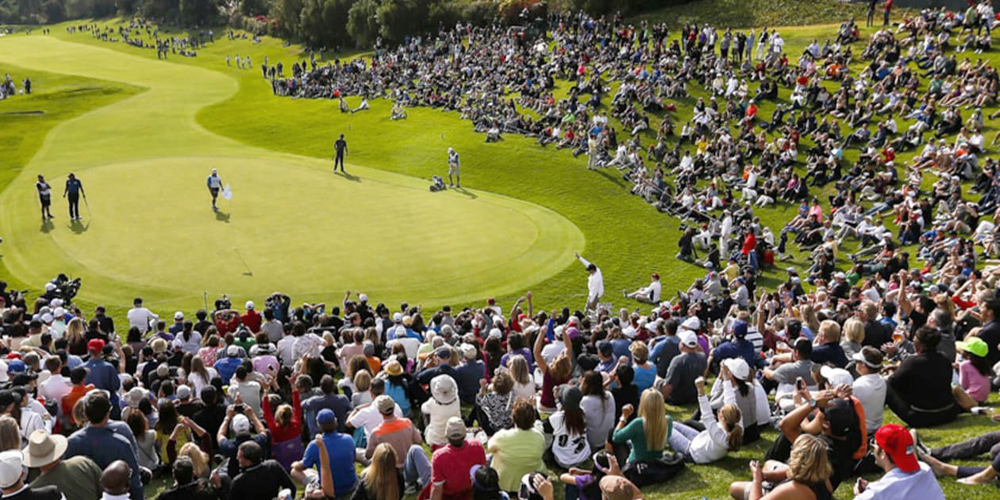 The PGA Tour heads south from NoCal to SoCal this week for The 2021 Genesis Invitational which features a 120-player field with many of the world's best golfers in action. This tournament is always loaded with talent, but this year could quite possibly be the best we have seen in the event's 95-year-long history. It's certainly the best field we have seen on the PGA Tour since the Masters back in mid-November.
There $9.3M to be won this week, this winner gets a generous $1.674M and also gets 550 FedEx Cup points. We are back to just one course this week - Riviera Country Club is 7,322 yards in length, is a par 71, and the green consist of poa annua. The winning score at this tournament over the past 10 years averages -12, so it won't be as much of a birdie-fest that we saw in previous weeks at easier venues. The best score that has been recorded at this event is -20 and that came 36 years ago at the hands of Lanny Wadkins who won that year (in 1985) for his second and last time. Invest into players who are long off the tee, strong around the green, solid putters on poa, and are quality ball strikers.
Increase your winning odds for each one of your golf bets by using PGA Tour tools and analytics.
Below you will find two players from each of four different betting tiers (from DraftKings Sportsbook) to win outright, these are the golfers that I like the most for this week as fantasy golf bets, plus a golfer in each tier that I would stay clear from. I would also advise you to throw in some top 5, top 10, and even top 20, 30, or 40 bets for the long shots as well to hedge against your outright bet(s).
Quick Link:
+2000 and lower
Dustin Johnson (+550) - Johnson has been dominating almost every event he's played in for the last year or two, and has had a huge season no matter what happens now as he won the Masters in November. He's coming off the win on the European Tour at the Saudi International and has fared no worse than T11 in his five events this season. DJ won this event four years ago, and has finished no worse than T16 since 2014, wow! Some golf analysts say that betting him at +550 to win is a bit crazy because he likely "only" has a 10% chance to win, but the way he's playing right now, I certainly don't mind the bet. Hedge with a top 5 too if you'd like.
Xander Schauffele (+1550) - Schauffele keeps pushing for a win as he has back-to-back T2 finishes, was T5 three starts ago, was runner-up and 5th earlier this season, and has finished no worse than T17 in seven starts. He has a T9, a T15, and a T23 at this event over the last three years, and while I maybe wouldn't bet him to win this week, I would be good with a top 5 and/or top 10 wager for the Cali-born stud.
Avoid: Rory McIlroy (+1250) - It's very hard to say to avoid any of the big players this week as a case can be made for any one of them to win. McIlroy has back to back top 5's at this event but was also coming into the event in much better form than he is this year - he was T16 at the Farmers Insurance Open and T13 at the Phoenix Open in his most recent start, and hasn't had a top 10 finish on the PGA Tour since the Masters. I think a top 10 wager on him would be fine, but I'm not betting Rory this week.
+2100 to +5000
Tony Finau (+2200) - Finau has been spectacular recently with consecutive co-runner-up finishes - one on the PGA Tour and one on the European Tour two weeks ago. Before that he had a solo 4th, has two other top 8's, and his worst finish in nine starts this season was a T38 at the Masters. He had a T2 three years ago, a T15 two years ago, and was T51 here last year. I think you could safely bet Finau to finish top 20, but if you want to take on more risk and reward then go for a top 10, top 5, or to win if you think he's ready to finally breakthrough.
Collin Morikawa (+3300) - Morikawa has a heart of a champion and has already won a major in his early 20's. That win came at a Cali course last year and he consistently plays well in his home state - this week should be no different. He has back-to-back top 7's on the PGA Tour this year and seems poised to better his T26 finish from a year ago which was his first look at this event.
Avoid: Jordan Spieth (+4000) - Spieth has been extremely hot over the past two weeks but that was at events that he has traditionally played very well at. This week he enters a tournament where he hasn't broken the top 50 over the past two years and I see some regression in his game this week. He says he loves this course and is motivated to do well, but I feel like he says that about every course he plays at - he's optimistic by nature. I'm fading Jordan this week - he had a top 10 here three years ago, but I expect him to be cold this week just like his native Dallas, Texas, is right now.
+5100 to +10000
Carlos Ortiz (+8000) - I'm really liking what Ortiz is bringing to the table these days as he won six starts ago in Houston, has three top 14's since including his T4 two weeks ago, and has finished no worse than T37 since October. He was T9 here two years ago and was T26 last year - I expect him to finish somewhere in between, so a top 10 or 20 bet on him works for me this week.
Max Homa (+7000) - Homa is coming off his best finish so far this season with a T7 last week at Pebble Beach, and he has four top 21's in his last five starts. He's from the LA-area which is a positive, was T5 here last year, and earned a T37 two years ago in his first Genesis appearance. I don't see immense risk if you want to bet Max for a top 20 this week.
Avoid: Gary Woodland (+10000) - Woodland is slowly working his way back from an ailing back, and has shown some signs of life again as he was T16 three starts ago, but has since regressed to a T48 and a missed cut in his most recent two starts. He hasn't played in this tournament in a few years, and I think it's a good idea to stay away from Gary this week - I want to see more consistent play from him before trying to profit off of him.
+10100 and higher
Talor Gooch (+17500) - We are looking for boom or bust guys down this low, and I think a good candidate is Gooch. He's made 6 cuts in 11 this season and two of those were top 5's. He has played in this event twice in the last three years and was T10 last year and T20 three years ago. I think a top 20 bet on him this week isn't a bad idea, he will likely either have a top 20 or miss the cut - hard to say which one but I'm leaning towards the positive outcome.
Kyoung-Hoon Lee (+25000) - Lee is coming off a co-runner-up finish at the Phoenix Open just two weeks ago, and has three top 32's in his last four starts. He was T13 here in 2020, had a T25 in 2019, and his form this year is much, much better than those years, so I'm liking what Lee may be able to do this week. He did withdraw from the tourney last week, so keep an eye out for news if he's hurt or merely wanted some rest after a strong finish to turn his attention to a bigger event this week.
Avoid: Scott Harrington (+125000) - Harrington got off to a reasonably good start this season with a T36 and a T14, but since then his best finishes are T66's and those are the only two cuts he's made in his last 12 starts. He has no course history here and will likely finish 115th this week - if you can bet him to miss the cut then go for it.
Be sure to do lots of research and due diligence on each player before parting with your hard-earned money, and all the best in having a lucrative week!
Sportsbook Reviews
STAY IN TOUCH
Sign up for BettingData's newsletter and get awesome content sent to your inbox.
We'll never share your email address and you can opt out at any time, we promise.
---

Jeremy has been playing fantasy sports for over 20 successful years, and actively plays golf, hockey, baseball, and table tennis. He has over three years of fantasy sports writing experience - including writing a daily fantasy sports strategies and tools eBook in 2016. He is an active member of DraftKings - specializing in NHL and PGA contests over the past 5 years. He enjoys spending time with his family, traveling to hot places in the frigid Canadian Winters, binge-watching on Netflix, and starting and managing digital businesses.