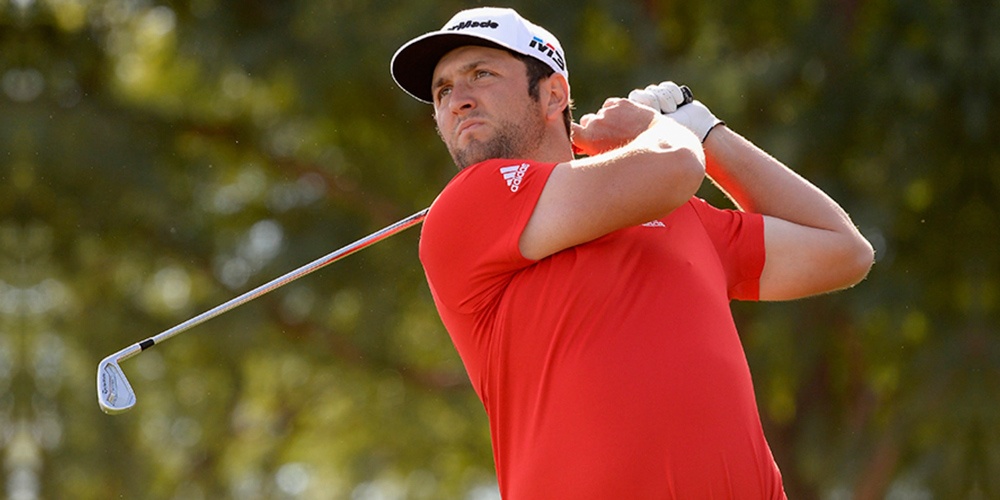 Golf Betting Tips for the 2021 Memorial Tournament

---
Golf Betting Tips
The PGA Tour heads north from Fort Worth, Texas, to the Columbus, Ohio, area for The Memorial Tournament - a staple since 1976 when legendary golfer, Jack Nicklaus, founded the tournament in the area where he was born and raised. Muirfield Village Golf Club always plays host to this event - the field consists of 120 players, and like we usually see, there's a cut after round 2 where the top 65 plus ties advance to the two-weekend rounds on Saturday and Sunday.
There's $9.3M available to be won this week, the winner takes home $1.674M, and also collects 550 FedEx Cup points. Muirfield Village Golf Club is 7,543 yards in length, is a par 72, and the greens are again bentgrass. The winning score at this tournament over the past years is -13.6 - last year Jon Rahm won with a score of -9, so I think we can safely expect a winning score between -9 to -14 this week. The tournament record is held by Tom Lehman with a score of -20 which came in 1994 when he took down The Shark, Greg Norman, by five strokes. Place wagers on golfers this week who are excellent around the green, have a solid approach game, are long and accurate off the tee, and can make lots of birdies.
Increase your winning odds for each one of your golf bets by using PGA Tour tools and analytics.
Below you will find two players from each of four different betting tiers (from DraftKings Sportsbook) to win outright, these are the golfers that I like the most for this week as fantasy golf bets, plus a golfer in each tier that I would stay clear from. I would also advise you to throw in some top 5, top 10, and even top 20 or 30 bets for the long shots as well to hedge against your outright bet(s).
Quick Links:
+2500 and lower
Collin Morikawa (+1650) - Morikawa is highly desirable because he's now the best approach player on the PGA Tour, and Muirfield Village is considered to be a "second-shot" golf course - so Collin is a natural fit. He won here last year for the Workday Charity Open in a playoff over Justin Thomas, he won the WGC-Workday Championship six stroke-play events ago, and has three straight top 14's including a T8 at the PGA Championship two weeks ago. I believe you can bet him to win, to finish top 5 and/or top 10, and you should win money in at least one or two of those bets, but just wagering him to finish top 10 I would certainly feel great about that at the very least.
Jon Rahm (+1150) - Rahm won here last year and he has eight top 10's this season in 14 starts - he's still waiting for his first win though on the campaign and his first as a father. He will breakthrough very soon and it would be a surprise to nobody if it happened this week to defend his Memorial Tournament championship. He has no weaknesses and his stats reflect that - his approach game has been a bit off the last few tournaments, so if that strengthens up again he will net one or two wins before the season wraps up. I think you can safely bet him to finish top 10, a top 5 wager isn't overly risky, and an outright bet can be done too if you can smell a title defense coming.
Avoid: Xander Schauffele (+1650) - It's usually challenging to fade one of the big players near the top of the betting board, this week I'm taking aim at Schauffele who has missed two cut lines in his last four stroke-play starts, and his stats are a bit spotty as of late - even his putter has been a tad cold compared to what it usually is. He could finish top 20 this week as he has a T13 and a T14 over the past two years here, but his form was better then, so I don't see a ton of betting value for Xander this week.
+2600 to +5000
Hideki Matsuyama (+2600) - Matsuyama finally broke through with a major win thanks to his dominant performance at The Masters just three starts ago. He was T23 at the PGA Championship two weeks ago and has several top 20 and top 30 finishes this season. His approach play has been rock-solid over his last eight tournaments, and his around the green play has been impressive too - those are the two most important key stats to possess to achieve success on this course. He won here seven years ago in 2014, and he has three top 13's since then, as well. I would feel confident in betting him to finish top 20 or top 30 this week - you could place a top 10 wager on him though if you feel like the Japanese sensation will have another stellar week.
Billy Horschel (+4500) - Sometimes you just can't ignore horses for courses and Horschel certainly fits that profile this week as he has four top 15's in his last six appearances at this event, and he had a T7 on this track last year for the Workday Charity Open, as well. He has four top 10's on the season, including winning the WGC-Dell Technologies Match Play just over two months ago, and he had a T23 at the PGA Championship late last month. I think you could bet him with confidence to finish top 20, or you could wager a top 10 if you feel like his super-strong play will continue on this track - one that he must really enjoy playing.
Avoid: Cameron Smith (+5000) - Smith has been on a pretty good run as of late, but he's coming off a T59 at the PGA Championship where he lost strokes in all of the major stat categories except for putting, and he hasn't played well on this course either as he has three missed cuts in five starts and his best finish is a T65. He could bust through with his best finish here yet, but I think he will be outside of the top 30, and him as a bet doesn't make a ton of sense to me for this week.
+5100 to +10000
Charley Hoffman (+5500) - Hoffman has been hitting golf balls incredibly well over the last three and a half months, and could have won last week if his around the green game was just average but it wasn't as he lost more than 2 strokes to the field, but a T3 is still a superb result nonetheless. He has four top 10's and another four top 18's in his last 10 stroke-play events, and it's all systems go for Charley for the foreseeable future. With seven top 18's in his last eight events, I think you can safely bet him to finish top 20 this week, or if you're feeling tangy then hop on a top 10 bet.
Emiliano Grillo (+5500) - Grillo's approach game and tee-to-green numbers are typically fairly solid, but they've been especially juicy since March and he has three top 8's in his last six events including his runner-up finish at the RBC Heritage, and last week he earned a T8. I also like that he had a T9 here two years ago, a T11 in 2016, and has been inside the top 23 in three of the last five years. Feel free to place a top 20 or a top 30 bet on Emiliano this week depending on the amount of risk you can handle.
Avoid: Sungjae Im (+7000) - It used to be a given that Im was going to play weekend golf almost every tournament he played in, but that hasn't been the case lately as he has missed the cut three times in the last six events he's competed in. His approach, tee-to-green, and ball-striking stats have been mediocre to bad for some time now, and he's much too reliant on his putter which usually is a cause for concern. He has played this event twice and missed the cut and had a T57, so there's no reason to think he can make you money this week.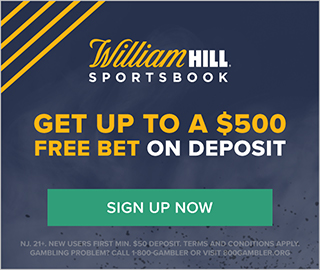 +11000 and higher
Kyle Stanley (+13000) - Stanley has a good history at the Memorial Tournament with three top 6's in his last five starts at the event including his co-runner-up finish three years ago. He's coming off a T8 last week where he gained over 8 strokes with his approach, more than 10.5 strokes ball-striking, and almost 10 strokes tee-to-green. Betting him to finish top 20 or top 30 is completely fine with me, or you could lay down a top 10 bet on him if you're feeling another top 10 coming his way come Sunday.
Troy Merritt (+14000) - Merritt has three top 8's in his last four starts, and he's had a balanced golf bag as he's been statistically sound across all of the major stat categories. He had a T17 here two years ago and more recently, he had a T22 here last year on this course for the Workday Charity Open. A top 20 or a top 30 bet can certainly be profitable for you this week should you decide to place a wager on Troy, it's up to you how much risk and reward you're prepared to take on.
Avoid: Mackenzie Hughes (+22500) - Hughes had a great stretch late last season, but something is off these days as he's missed the cut in four straight tournaments, and only has two top 19's in his last fifteen starts. He did have a T6 here last year and he could have a decent finish again this week, but his recent results and stats don't indicate that will be the case. Perhaps he will heat up in the summertime as he did in 2020 - for now, wait him out.
Be sure to do lots of research and due diligence on each player before parting with your hard-earned money, and all the best in having a profitable week!
Sportsbook Reviews
STAY IN TOUCH
Sign up for BettingData's newsletter and get awesome content sent to your inbox.
We'll never share your email address and you can opt out at any time, we promise.
---

Jeremy has been playing fantasy sports for over 20 successful years, and actively plays golf, hockey, baseball, and table tennis. He has over three years of fantasy sports writing experience - including writing a daily fantasy sports strategies and tools eBook in 2016. He is an active member of DraftKings - specializing in NHL and PGA contests over the past 5 years. He enjoys spending time with his family, traveling to hot places in the frigid Canadian Winters, binge-watching on Netflix, and starting and managing digital businesses.