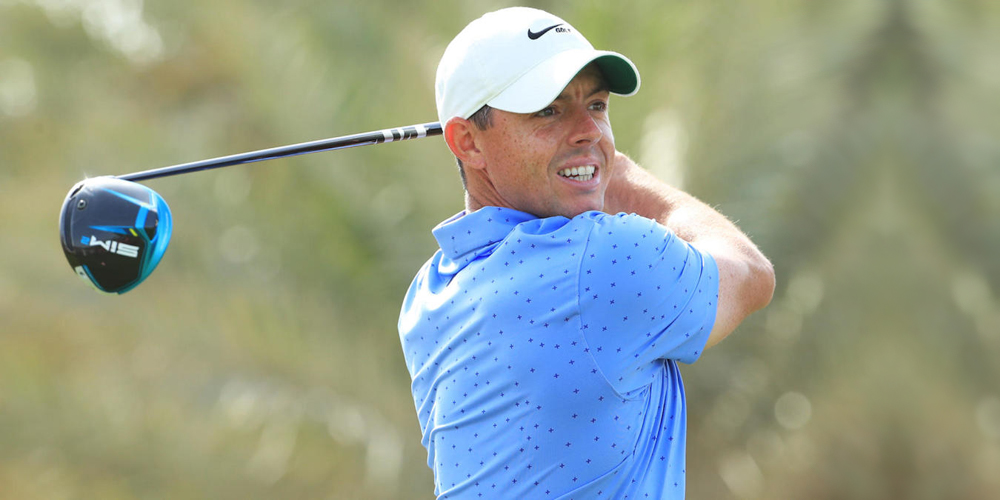 Golf Betting Tips for the 2021 Wells Fargo Championship

---
Golf Betting Tips
The PGA Tour leaves Florida and makes its way to North Carolina for the Wells Fargo Championship, a regular tournament on the schedule since 2003 with the exception of last year in 2020, as it was canceled because of the pandemic. Quail Hollow Club annually plays host for this tournament, the field consists of 156 players, and the top 65 plus ties after round 2 on Friday will play round 3 and round 4 on the weekend.
There's $8.1M on the line to be won this week, the winner will receive $1.458M, and also add 500 FedEx Cup points to his season's running total. Quail Hollow Club is 7,521 yards in length, is a par 71, and the greens are Bermuda. The winning score at this tournament over the last past ten installments averages -13.3, so look for a prevailing number around that marker this week - Max Homa won with a score of -15 in 2019, and Rory McIlroy holds the tournament record after shooting a -21 in 2015. Place bets on golfers this week who are strong off-the-tee, sport a solid tee-to-green game, make good approach shots, hit long drives, and who are sound around the green.
Increase your winning probability for each one of your golf bets by using PGA Tour tools and analytics.
Below you will find two players from each of four different betting tiers (from DraftKings Sportsbook) to win outright, these are the golfers that I like the most for this week as fantasy golf bets, plus a golfer in each tier that I would stay clear from. I would also advise you to throw in some top 5, top 10, and even top 20 or 30 bets for the long shots as well to hedge against your outright bet(s).
Quick Links:
+2500 and lower
Justin Thomas (+800) - Thomas is a solid player to bet most every week as he typically has a top 10 or a top 20, and he usually wins one to three times per season. He won on this track's biggest stage when the PGA Championship was held on Quail Hollow in 2017, he won THE PLAYERS Championship three stroke-play events ago, and I believe he will win at least once more this season. I think if you want to bet him for a win, a top 10 AND a top 20 this week you will win money in at least two of those wagers, possibly all three of them.
Jon Rahm (+900) - Rahm has played in 11 stroke-play events this season and he has seven, yes seven top 10's, wow! He doesn't have course experience but he tends to play well no matter which country or track he's on, and this week should be no different. You can safely bet him to finish top 10, or if you're feeling more bullish then bet him top 5 or to win even. He will be winning for his new baby sooner rather than later - don't miss out on the special victory for him.
Avoid: Rory Mcllroy (+1800) - This was a very tough call to make as I like every golfer in this range for the most part, but there's something off about McIlroy lately. His stats from THE PLAYERS onward are terrible, and maybe he's going through something mentally, so it's affecting his golf play. As a father myself of a young boy, I know how challenging it is to raise a little one, and maybe he's spending more time at home than on the range and course these days. He has a sparkling record at this venue though and is the only two-time winner, but I think I want to wait until next year at the earliest before betting Rory at the Wells Fargo Championship - he has some stuff to sort out first.
+2600 to +5000
Corey Conners (+3000) - I'm a bit of a Conners fanboy, not just because I grew up 20 minutes from him, but because of his incredible stats that keep getting better, and he's starting to putt better now too thanks to a different gripping style. Over the past six stroke-play events, his worst finish is a T21, and he has a T3, a T4, a T7, and a T8. I would feel quite confident betting him to finish top 10 this week, a top 5 wager might be fine too, but I would bet the top 10, as well, to hedge.
Max Homa (+3500) - Homa is your defending champ at this event, but it came two years ago. He was likely fully ready to defend his title last year but, unfortunately, COVID-19 had other plans and wiped the tournament out. He was pressing to win last week but he couldn't get it going on Sunday in the final round and settled for a T6, he won The Genesis International under three months ago, and also has two other top 10's since mid-February - four top 10's in all in his last seven stroke-play events. I doubt that he wins the Wells Fargo Championship again this week, but I think a top 10 and/or a top 20 bet on Max this week isn't a bad idea.
Avoid: Patrick Cantlay (+2800) - Cantlay isn't playing like he normally does at the moment as he has missed three straight stroke-play event cuts, and his best finish during that stretch was a T74. He can turn things around in a hurry, of course, but I think it's a good idea to wait for at least one good finish before betting him again, plus he doesn't have any course experience at Quail Hollow, so that's a bit of a negative working against him this week too.
+5100 to +10000
Keegan Bradley (+6600) - Bradley continues to hit the golf ball with confidence and accuracy, and he's coming off a runner-up finish last week at the Valspar Championship. He also had a T4 at the team match-play event two weeks ago, and has five straight top 30's in stroke-play events going back to the Arnold Palmer Invitational in early March. He says he's putting better than he ever has in his PGA Tour career, and the stats do back that claim up, as well. You could safely bet him to finish top 30 this week, a top 20 is in play, or you could even try a top 10 wager on him but that's a lot riskier.
Stewart Cink (+7000) - Cink has two wins this season (yes, you read that correctly so no reason to re-read it) and has three straight top 19's including a T12 at The Masters. I think that a top 20 bet at +275 on Cink this week is a good one to make, but I wouldn't go any higher than that.
Avoid: Carlos Ortiz (+9000) - I was really liking what Ortiz was bringing to the table through the Fall and Winter months - he even won the Houston Open in November, but something is amiss now as he has missed three straight cut lines because he can't put together two good rounds necessary to advance to weekend golf. He has only played here once in the last five years - a T65 in 2016, so there's just nothing interesting about Carlos for this week.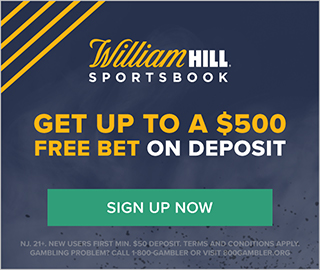 +11000 and higher
Phil Mickelson (+17500) - I was cautiously optimistic about Mickelson last week, and he missed the cut by a single stroke. He did have a T21 at The Masters two starts ago, a course that he's had great success at, and Quail Hollow is another one he's had impressive results at, so I think there could be some betting value on Phil this week. If you're a pattern kind of person, you will be happy to know that he hasn't missed back-to-back cut lines this season, so he should rebound well this week. He recently had a T25 at the Honda Classic and a T35 at THE PLAYERS, and has been striking the ball well, so there are a few positives to consider regarding Phil right now. He was runner-up here in 2010, and over the last ten years at this event, he has amassed four top 5's, a T9, and outside of his missed cut in 2019, he has finished no worse than T26. A top 20 or a top 30 bet this week on Phil is totally fine with me.
Pat Perez (+15000) - Perez hasn't been destroying golf tournaments by any means this season, but he's coming off a T29 last week, and has three top 8's (including a runner-up in 2017 and a T8 in 2019) over his last seven appearances at this event and has other respectable finishes, as well. I think a top 30 bet on Perez this week is just fine, you could go higher with a top 20 wager, but I think I would sleep better with a top 30 outcome.
Avoid: Michael Kim (+100000) - Kim has only made 4 cuts this season in 19 events, and has missed five straight coming into this week. He has only played this event once in his career, which came five years ago and he finished T69. If you can figure out a way to bet him to miss the cut, then I would drop down at least a brown bill for that to happen, because it likely will.
Be sure to do lots of research and due diligence on each player before parting with your hard-earned money, and all the best in having a profitable week!
Sportsbook Reviews
STAY IN TOUCH
Sign up for BettingData's newsletter and get awesome content sent to your inbox.
We'll never share your email address and you can opt out at any time, we promise.
---

Jeremy has been playing fantasy sports for over 20 successful years, and actively plays golf, hockey, baseball, and table tennis. He has over three years of fantasy sports writing experience - including writing a daily fantasy sports strategies and tools eBook in 2016. He is an active member of DraftKings - specializing in NHL and PGA contests over the past 5 years. He enjoys spending time with his family, traveling to hot places in the frigid Canadian Winters, binge-watching on Netflix, and starting and managing digital businesses.