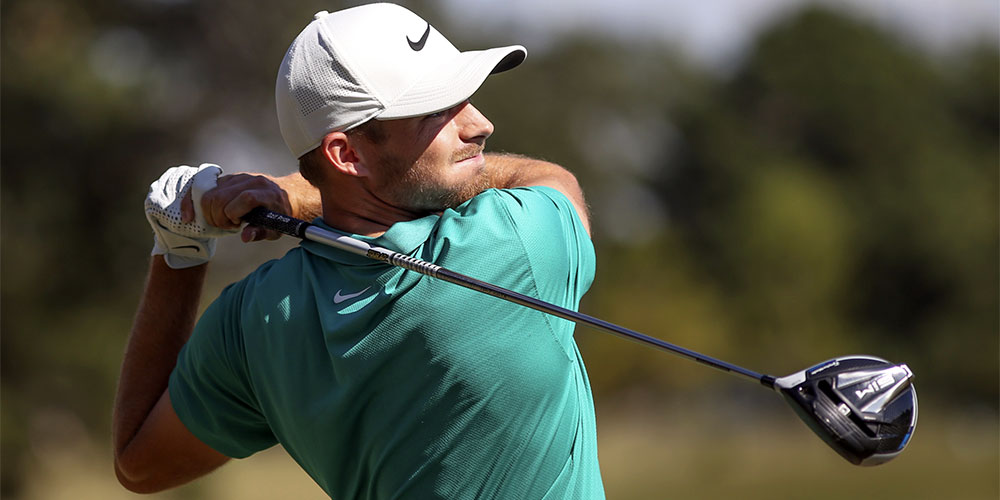 Golf Betting Tips for the Hewlett Packard Enterprise Houston Open

---
Golf Betting Tips
The PGA Tour shifts from Mexico last week to Houston, Texas, this week for the Hewlett Packard Enterprise Houston Open - an event that has been a mainstay on the schedule since 1946 when Byron Nelson won the inaugural edition - two strokes better than Ben Hogan to win $2,000. This tournament will see this course for just the second time in its history, so just be aware that the key stats below are based on a small sample size. We again have 132 players in the field this week, and there will be a cut line after round 2 on Friday where the top 65 golfers plus ties will move on to play round 3 on Saturday and round 4 on Sunday.
There's $7.5M available to be won this week, the winner takes home $1.35M and also gets 500 FedEx Cup points, as well. Memorial Park Municipal Golf Course is fairly long at 7,432 yards in length, is a par 70, and the greens are Bermudagrass. The average winning score at this tournament over the past decade is -16.4, last year's score was -13 by Carlos Ortiz, and we can likely expect the top score to be around that number again this week since the Texan winds will be blowing fairly strong and consistently from Thursday through Sunday. This tournament record score is -22 by Vijay Singh - he shot that in 2002 to beat Darren Clarke by a whopping 6 strokes. Place bets on players this week who have a smooth stroke on Bermudagrass greens, are accurate off the tee, can get up and down around the greens, gain strokes well in total, and are solid off the tee.
Increase your odds for winning each one of your golf bets by using projected PGA Tour player stats and finishes.
Three questions I have regarding the Hewlett Packard Enterprise Houston Open this week:

1. Can Carlos Ortiz go back-to-back? He performed well last week in Mexico and now he's set to defend a title for the first time in his PGA Tour career. Last year's field was arguably stronger as compared to this year's, so the potential is there for Ortiz to lock up his second win on the PGA Tour, but of course, it's unlikely with 131 others breathing down his neck. He does look like a solid bet for this week though, and should be in the mix when it's time for you to lay down your money on players.
2. Will Brooks Koepka be better this week? He was brought in as a consultant for this course's recent $34M redesign, and he took advantage of that a year ago finishing T5. He is coming off a missed cut last week in Mexico, but that could be to his advantage if he turned his attention to this tournament right after. I'm typically off of Koepka unless it's a major tournament, but I'm taking a look at him as a potential bet for this week, mostly based on his connection to this course, the length of it, and his finish here in 2020 - more so than his recent results which are just average.
3. Three wins in 14 starts for Burns? He's officially breaking out and is on his way to becoming a star on the PGA Tour - Burns has already won twice in his last thirteen starts and is the favorite to win this week by a decent margin. I'm now all over him every week he's in the field, and I think you should be also.
Below you will find two players from each of four different betting tiers (from DraftKings Sportsbook) to win outright, these are the golfers that I like the most for this week as fantasy golf bets, plus a golfer in each tier that I would stay clear from. I would also advise you to throw in some top 5, top 10, and even top 20, 30, or 40 bets for the long shots as well to hedge against your outright bet(s).
Quick Links:
+2500 and lower
Sam Burns (+1200) - It was just a matter of time before Burns broke out on the PGA Tour, and that has certainly happened this year as he has two wins since May - one at the Valspar Championship and he won three starts ago at the Sanderson Farms Championship where he gained 14.45 strokes in the ball-striking category. He has no weaknesses in his golf game right now, and seems poised to do better than his T7 here a year ago as his current form is much better than in 2020 when he had two missed cuts in four starts prior. I think you can be as aggressive as you want to be with Burns this week, so an outright wager, a top 5, and a top 10 bet are all in play - especially a top 10 which seems like an intelligent, calculated bet.
Cameron Smith (+1800) - Smith's best weapon is his putter as he regularly gains strokes on the greens, and that smooth stroke with the flat stick has led him to five top 14's in his last six starts including a runner-up at THE NORTHERN TRUST, a T5 at the WGC - FedEx St.Jude Invitational, and a T9 in his most recent start at THE CJ CUP in a field that was quite strong. He should be firmly in contention throughout the week, and he could ride a hot putter to victory. I think the way to bet Smith this week is a top 5 and/or a top 10, and you should come out on top if he performs as I think he will.
Avoid: Tony Finau (+2500) - It's hard to select a player to fade in this range, but I went with Finau despite him winning THE NORTHERN TRUST just five starts ago. He has been losing strokes like crazy on the greens since the Tour Championship including losing 5.85 at THE CJ CUP where he finished T45 out of 78 players, and he came in T45 last week only gaining 0.08 strokes total. I want players who are scorching right now on the greens and are coming into this week playing some fine golf, and Finau just doesn't fit that mold for this week's tournament.
+2600 to +5000
Maverick McNealy (+3500) - I had Carlos Ortiz here until he decided to withdraw due to a shoulder that's still bothering him - I pivoted to McNealy since he has been finishing consistently in the top 30 since late May, plus he had a runner-up which came just five starts ago at the Fortinet Championship and he's coming off a T11 last week in Mexico. He had a T20 here last year where he gained almost 7 strokes in ball-striking, and I can see something even better for him this year since his game has never been in better shape than now. You can bet him to finish top 20 this week, or move into top 10 territory if you can sense an elite finish coming for him in Houston.
Aaron Wise (+3000) - He's firing on all cylinders right now with two top 8's in his last three tournaments played, and he has finished no worse than T26 over his last six starts on the back of solid ball-striking and a sound short game where he keeps piling up the strokes. He finished just outside the top 10 here last year and he came into it cold with four missed cuts in six starts, so he should be chomping at the bit this week to take a run at his second PGA Tour victory. I think you can bet Wise to finish top 5, top 10, or top 20 depending on your comfort level with him this week, but I would be all over the top 10 at the very least.
Avoid: Jason Kokrak (+5000) - He has been hit or miss over his last six starts with three missed cuts, a T54 at THE CJ CUP which was bad in a small field, and he did have two top 15's in the playoffs but both were in cut down fields, especially the Tour Championship where he finished T11 out of 30 golfers and only gained 1.24 strokes total. His putter was leading him to excellent finishes earlier this year, but the flat stick has gone cold on him as he has only gained strokes twice in his last six events played. He could ride a hot putter this week and finish top 20, but I don't think it's worth the risk for that kind of limited upside.
+5100 to +10000
Mito Pereira (+8000) - OK, so he missed the cut last week, but he had been playing really well before then even with a cold putter with six top 31's in nine starts prior thanks to supreme ball-striking where he gains strokes like wildfire. The last time he missed the cut before last week was at the Wyndham Championship, and he followed that up with a 3rd at the Fortinet Championship where he gained 8.72 strokes in ball-striking. He does carry some risk this week, but it's a good move to take advantage of his now longer odds and capitalize on it. Betting him to finish top 10, top 20, or top 30 is all possible this week depending on how much risk and reward you're willing to absorb.
Jhonattan Vegas (+8000) - This is a fairly long par 70 course this week, so I do want some length from players and Vegas certainly fits that profile as he's tied for third in driving distance over the past 24 rounds. Much like Pereira above, he failed to play weekend golf last week, but before the blunder in Mexico he had seven top 16's in thirteen starts including two T2's and a T9 - he's been outstanding in ball-striking where he has gained strokes in fifteen straight tournaments that offered shot tracking technology, and his short game has been in good condition as well with nice gains or small losses. He finished T44 here a year ago and I expect much better out of him this week, so betting him to finish top 10 or top 20 makes a ton of sense to me.
Avoid: Kevin Streelman (+10000) - He had a bunch of nice finishes in the Spring and Summer, but things have sort of gone south for him over his last six starts as he has no top 30's and is coming off a missed cut last week. He missed the cut here last year and was playing better golf then versus now, so I don't think the math adds up too well for Streelman this week. We can play the waiting game on Kevin for now - let others lose money on him in the meantime.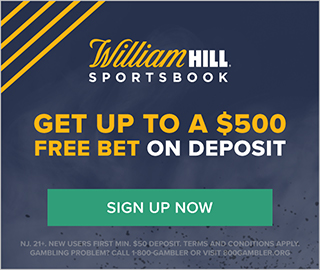 +11000 and higher
Denny McCarthy (+18000) - If this turns into a putting-fest then McCarthy could come out quite well this week since he has traditionally been one of the better putters on the PGA Tour, and I like that he has two top 17's in his last three starts including a T15 last week in Mexico where he gained 5.08 strokes total. He's a risky play where he will typically either finish top 40 or miss the cut, so it's up to you to decide which Denny we will see this week - I think he can duplicate his T38 from a year ago, so a top 30 or a top 40 wager could work out.
Adam Long (+13000) - His game has been rounding into form over his last four starts with three top 29's including a T22 last week where he gained 4.08 strokes total. Unfortunately, we don't have shot tracking stats for his last two starts, so we don't know how he got back-to-back top 25's, but we know he's a great putter and that's a skill we want on our side this week. He had a T11 here last year thanks to gaining strokes across the board except for a small 0.95 loss off the tee, plus his form is better this year versus last, so I can get behind Long this week with a top 30 bet for sure, and potentially even a top 20 bet.
Avoid: Emiliano Grillo (+11000) - Signs pointed to Grillo having a good tournament last week in Mexico as he had a fantastic record there with four top 15's and three top 10's in five starts with his worst finish being a T41, but he played badly and missed the cut. He only has one top 20 in his last ten starts, and his short game has been downright brutal as he has only gained strokes one time in his last ten starts that had shot tracker in place, and that gain was a mere 0.60 at THE CJ CUP. He missed the cut here last year and had been playing quite well leading up this tournament with seven top 34's in eight starts including a T3 and a T9. I smell another bad event coming up for Grillo this week, and think you should keep your money away from his name on betting boards.
Be sure to do lots of research and due diligence on each player before parting with your hard-earned money, and all the best in having a profitable week!
Sportsbook Reviews
STAY IN TOUCH
Sign up for BettingData's newsletter and get awesome content sent to your inbox.
We'll never share your email address and you can opt out at any time, we promise.
---

Jeremy has been playing fantasy sports for over 20 successful years, and actively plays golf, hockey, baseball, and table tennis. He has over three years of fantasy sports writing experience - including writing a daily fantasy sports strategies and tools eBook in 2016. He is an active member of DraftKings - specializing in NHL and PGA contests over the past 5 years. He enjoys spending time with his family, traveling to hot places in the frigid Canadian Winters, binge-watching on Netflix, and starting and managing digital businesses.