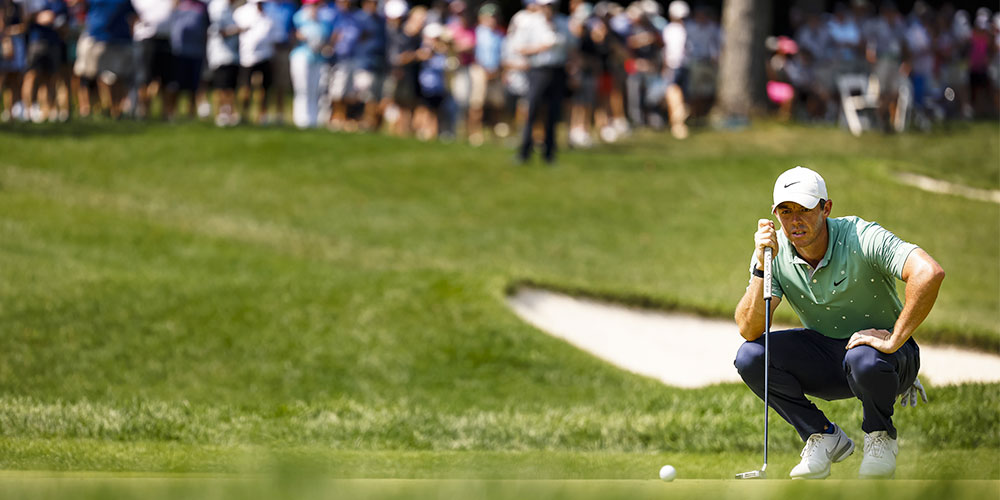 Golf Betting Tips for the Shriners Children's Open

---
Golf Betting Tips
We are coming off a relatively weak event field last week, so it's nice to get back a fairly good field this week for an event that focuses on the well-being of kids at the Shriners Children's Open. This tournament has been part of the PGA Tour since 1983 when it was originally named the Panasonic Las Vegas Pro Celebrity Classic, but since 2008, Shriners has been the marquee sponsor of this event. We have 144 players competing this week - the same number as last week in Mississippi, and the top 65 golfers plus ties will move forward to play the weekend rounds on Saturday and Sunday.
There's $7M available to be won this week, the winner takes home $1.26M and also receives 500 FedEx Cup points. TPC Summerlin has played host to this tournament for almost 20 years now - the track is 7,255 yards in length, is a par 71, and the greens are bentgrass. The average winning score at this tournament over the past decade is -20.3, and I think it's safe to say that the winning score will be at least -20 this year given the last two years were both -23 and the weather looks fantastic for this week in Las Vegas. The tournament record at this event and on this course occurred in 2003 when Stuart Appleby went off for a -31 and surprisingly enough had to defeat Scott McCarron in a playoff to get the job done and win. Place bets on golfers this week who are excellent putters, are fantastic around the green, can hit a long ball, have a solid approach game, and are accurate off the tee.
Increase your odds of winning each one of your golf bets by using projected PGA Tour player stats and finishes.
Three questions I have regarding the Shriners Children's Open this week:

1. Will a big name lock up the victory? Over the past four years, we have seen Patrick Cantlay and Bryson DeChambeau win here, the past two years have had Martin Laird and Kevin Na winning. All four names are certainly recognizable but just Cantlay and DeChambeau are stars. Looking back at history, we tend to see less than average names winning this tournament, but some guy named Tiger Woods won here in 1996, so the odd superstar has won, as well.
2. Will the tournament turn into a putting contest? Golfers who have had the most success at this event tend to get it done with their putting, and it's interesting to note that the past two champs here, Laird and Na, aren't typically sensational putters overall, but had big putting weeks here to both win twice. Na, in particular, gained over 14 strokes putting two years ago which is still his best putting week ever in his career.
3. Will past success here repeat itself? We tend to see a good number of golfers play well here year in and year out, so take past results seriously this week when deciding on players to bet.
Below you will find two players from each of four different betting tiers (from DraftKings Sportsbook) to win outright, these are the golfers that I like the most for this week as fantasy golf bets, plus a golfer in each tier that I would stay clear from. I would also advise you to throw in some top 5, top 10, and even top 20 or 30 bets for the long shots as well to hedge against your outright bet(s).
Quick Links:
+2500 and lower
Sam Burns (+2500) - His career is taking off this year as he got his first win in May at the Valspar Championship, and he was back at it last week with a win at the Sanderson Farms Championship where he gained almost 14.5 strokes in the ever-important ball-striking department. His stats are well-rounded throughout - we are looking for short game specialists this week, and it just so happens that he has gained in that category in six out of his last seven tournaments played. He has five top 8's in his last eleven events, two of those were wins, and he had a T2 at the WGC-FedEx St.Jude Invitational during that stretch. He's now one of the young guns on the PGA Tour and I think he makes for an interesting bet this week whether you want to bet him to win, finish top 5, top 10, top 20, or some or all of them - it's up to you.
Webb Simpson (+1800) - Simpson is starting to gain some steam again with five top 30's in his last six starts including a T7 at the Wyndham Championship four starts ago. His approach, around the green, and putting game have all been pretty good lately, and he has gained strokes tee to green in five straight tournaments. I also like that he has four straight top 20's here over the past four years including a T7 just two years ago in 2019. I think you can bet him to finish top 10 and/or top 20 this week depending on how much risk and reward you're looking at.
Avoid: Brooks Koepka (+1600) - If his name wasn't Brooks Koepka then he wouldn't be at the top of the betting board this week as he hasn't been overly great recently and missed the cut here two years ago in his most recent look at TPC Summerlin. Sure, he has a rock-solid off the tee game, but he hasn't been good with his approach game since July, and he has lost strokes on the greens over his last three events, as well. Unless it's a major tournament, I'm typically off of Koepka, and while he could have a big week this week as he did have a runner-up finish here five years ago and this isn't a super-strong field, I'm just not on Team Brooks and might not be again until next year.
+2600 to +5000
Corey Conners (+3500) - If you bet Conners every time he plays to finish top 20 and/or top 30, you would come out ahead since he is consistently in this range thanks to his elite off the tee game and approach play. He has been inside the top 22 in six of his last seven starts, and his other result was a T36. I think betting him to finish top 20 or top 30 this week should play well, or you could place a top 10 wager if you think his putter will be a bit better than field average this week.
Matthew Wolff (+4000) - Wolff is a supreme talent, but he has been bothered by mental health over the past few months and it has dramatically hurt his play and finishes. He did have a T17 last week and gained strokes across the board for the first time since his T2 at this tournament last year, so the stars seem to be aligning for him this week. He also had a T18 here two years ago where he also gained strokes in all major stat categories except for a 0.80 loss on approach. I think you can bet him to finish top 5, top 10, or top 20 depending on how bullish you are on Wolff this week.
Avoid: Charley Hoffman (+5000) - He has been fine lately, but he doesn't have a top 20 since May, and his stats haven't been what they were earlier this year when he was consistently putting up top 20's and killing it with his approach game. He has also missed the cut twice here in his last four starts since 2016, and had a T74 two years ago. I'll be back on Charley at some point, but I want to see his ball-striking back in better shape before I jump on him.
+5100 to +10000
Ian Poulter (+6000) - Poulter hasn't played here before, but I think he should make this tournament a regular in his rotation as he's an excellent putter and pretty good around the green, and these are the two most important key stats necessary for achieving success on this track. He has been consistently in the top 30 recently, he did pop for a T3 seven starts ago at the Charles Schwab Challenge and he had a T10 two starts ago at the WGC event. He did miss the cut at the BMW PGA Championship on the European Tour a month or so ago, but that was a strong field and he tends to bounce back strong when he misses weekend play, plus this course is more up his alley. I think betting him to finish top 20 or top 30 is doable this week, and his profile checks out well for this course as I mentioned despite not having any track record to pull from.
Maverick McNealy (+6000) - He's finding his legs on the PGA Tour now with eight top 30's in his last nine starts including a runner-up finish at the Fortinet Championship late last month. His stats don't stand out, but he regularly gains strokes in most stat categories, and is a solid putter. I think the play with McNealy this week is either a top 20 or a top 30, and as long as his game holds up the way it has since late May, he should win you some money.
Avoid: Ryan Palmer (+8000) - I have enjoyed doing business with Palmer over the years, and even meeting him in person, but he has been off the rails since the Springtime with no top 25's in his last 10 stroke-play tournaments played, and he just can't seem to put four good rounds together - it shows in his stats. He has four missed cuts in his last seven starts and he was one of the worst players at the BMW Championship in his most recent start no thanks to losing strokes across the board except for a small gain in around the green play, and he lost almost 5 strokes on the greens. The Texan will find his groove at some point again, but until he does, you're best off just leaving him on the sidelines.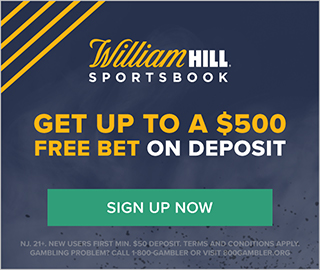 +11000 and higher
Scott Piercy (+13000) - He was on a nice little run before missing the cut last week (due to poor putting) with three top 15's in four starts including a solo 3rd at the Barracuda Championship. He has been solid at this tournament with four top 32's in five starts since 2016, and he has two top 19's over the past three years including a T10 three years ago in 2018. It looks like betting Piercy to finish top 20 or top 30 this week would be a fairly decent wager.
Peter Malnati (+15000) - He has been playing decent over his past three tournaments with three straight top 51's including a T22 at the Fortinet Championship two starts ago, and he has been getting it done with good approach play, decent around the green performances, and solid putting outside of last week where he lost 2.66 strokes on the greens. The best part about Malnati though is that on this track he finished T5 here last year, had a T15 three years ago, and has three top 32's over the last four years. I think betting him to finish top 30 isn't a bad idea this week, he's a bit of a sneaky play that could pay off come Sunday evening.
Avoid: Brandt Snedeker (+20000) - I've witnessed Snedeker win in person before, but his winning days are long behind him now as he hasn't hoisted a trophy in over three years. He has missed the cut in four out of his last five tournaments played, and he keeps bleeding strokes with his ball-striking which is never a good thing in competitive golf. His short game tends to carry him when he does well, and that could mean that he has a half-decent week this week, but his best finish here over his last three starts was a T43 last year, and I don't see him doing any better than that this time around given his weak recent play.
Be sure to do lots of research and due diligence on each player before parting with your hard-earned money, and all the best in having a profitable week!
Sportsbook Reviews
STAY IN TOUCH
Sign up for BettingData's newsletter and get awesome content sent to your inbox.
We'll never share your email address and you can opt out at any time, we promise.
---

Jeremy has been playing fantasy sports for over 20 successful years, and actively plays golf, hockey, baseball, and table tennis. He has over three years of fantasy sports writing experience - including writing a daily fantasy sports strategies and tools eBook in 2016. He is an active member of DraftKings - specializing in NHL and PGA contests over the past 5 years. He enjoys spending time with his family, traveling to hot places in the frigid Canadian Winters, binge-watching on Netflix, and starting and managing digital businesses.