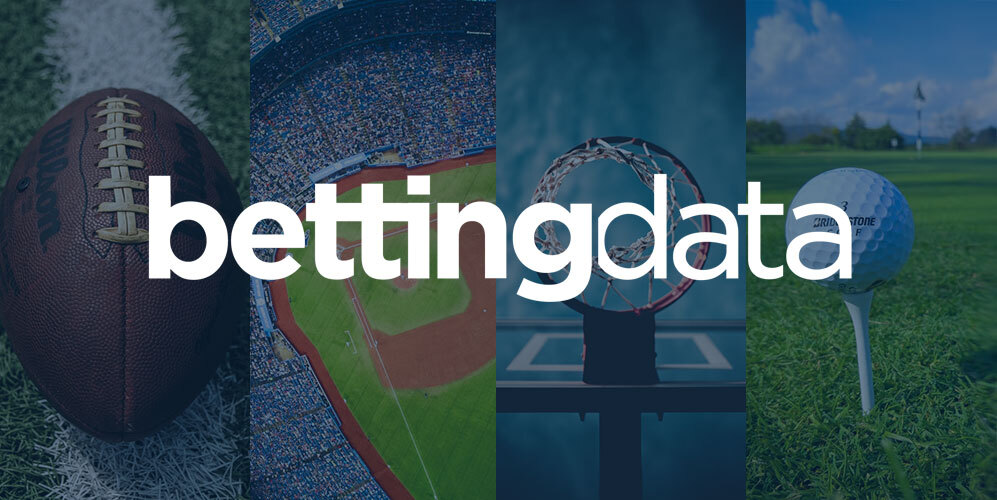 NHL Betting Trends: Score Props

---
NHL playoff hockey is arguably one of the best post-season elimination formats in pro sports. The intensity level is kicked to high gear and the best of seven series allows for every underdog a fighting chance to play spoiler. Fans love the excitement, but sports bettors love it more, as the playoffs increase their chances of success. Betting throughout the regular season comes with it's a fair share of risk, fatigue from the long season, backup goalies getting random starts but in the playoffs, we start to see matching lines to shut down superstars, playoff performers taking their game to the next level and home ice becomes an added advantage. Throughout this article, I'll go over a few outside the box betting aspects that a lot of the pros target when looking at NHL game odds.
Props and parlays are trending upward as far as hockey betting is concerned. When puck lines and money lines are not enough, props like "score props" are a way to heighten the action. The first question inevitably is this. What is a "score prop"?
Score Props Explained
Alas, the link above is for football. However, hockey can easily be applied to this type of props. There are more than a half dozen ways to bet on this type of prop. Some of them include simple ones such as a "60-minute winning margin" and 60-minute correct score. Then, there are the more exotic choices like the "60-minute double" and the "To Win Or Nil". The spectrum of betting here feels almost limitless. Let's explain a few of these props.
60-minute winning margin -- This one is pretty self-explanatory. The bettor bets on how many goals the winning team will triumph by. You can bet on a team winning by 1,2, or 3+ goals. For the riskier, there is the tie option. There is a greater risk involved but typically a tie is the safest bet. There are quite a few variables to consider including home and away teams. After that, it is all about judging the score. The tough part is accounting for empty net goals which are why risk elevates considerably.
60-minute correct score -- Another prop blasts in with a predictable premise. Just predict the correct score and rake in the money. However, this one is even tougher than winning margin because scoring can be so fickle. Prop betting ranges from +1100 to +10000. That is not a misprint. One can even predict "other outcome" as well. Yes, one can pick a draw and then an overtime/shootout win as well.
First team to score -- Why fuss over trying to figure out exact numbers when one can just predict who will put the puck in the net first. The prop numbers are lower here. For example, the Boston-Columbus game on March 12th had a dead even prop. Yes, both teams were exactly -110 to score first. That just means there was no discernable favorite choice to open the scoring.
Correct score including Overtime/Shootout -- It is not difficult enough to predict a score but to try to do so including extra time is next level. The range for betting is anywhere from +1000 to +10000 similar to the 60-minute correct score. Picking the overtime or shootout option means taking the team which is most likely to win by one goal.
Winning margin including Overtime/Shootout -- This may be a bit easier if one feels like overtime or a shootout may be necessary. Prop number ranges typically from about +280 to +750 in most cases. The usually hardest bet is taking a team to win by two goals. It tends to have the most reward, however. It is important to know the props and the trends involved with them before just jumping in.
To win to nil -- Again, win to nil is a type of sports betting that involves simultaneously placing two bets – a bet that a team will win, known as a back bet, and a bet that the other team will fail to score a goal in a match... In a win to nil bet, both wagers have to win for the bet to pay out. Because of the nature of this "double bet", the stakes are rather high. Usually, numbers in the +1200 to +2000 range are normal as the typical +1600 becomes the most common bet. A $100 to win $1600 sounds good, doesn't it? Good luck!
Both teams to score/60 minute double -- Here is another double prop bet. The expectation is that both teams will score. After that, there is picking the winner. This is an easier "double bet" because shutouts are pretty rare in hockey. After both teams score, it comes down to just picking a winner. Basically, it becomes a normal bet at that point. Games with a high over/under are usual targets for bettors because of the lower numbers. Less risk usually results in a range of +150 to +200 in most cases. Boston and Columbus, for example, was a +165 for the teams on March 12th.
Some Final Observations
These are important so do take notes. With all props, research thoroughly. That involves looking at the prop itself along with the game one is thinking about betting. If there is more than a little doubt, it probably is not a good idea. Some of the best walk-aways turn into the best decisions. Have an established bankroll with score prop betting. Why? Setting down a percentage will keep your losses to a minimum if all goes south. Also, keep track of what is working for you and what does not. There is no sense betting props that a person clearly takes a number of beats from. Finding your knack in score props may be difficult at first but it is a form of betting that is a little off the beaten path. Good luck and start your wagering!
STAY IN TOUCH
Sign up for BettingData's newsletter and get awesome content sent to your inbox.
We'll never share your email address and you can opt out at any time, we promise.
---

Chris is a passionate hockey writer who writes everything from features to daily fantasy to sports betting. Hockey is the main name of the game. From being a regular on The Sweat to doing things with Dobberhockey and beyond, the goal is the same -- provide quality content with a good deal of edge. When one has written for the last 15 years or so, the realization that adaptation is essential is obvious. From Twitter, the goal is to take on all questions and bring it to the FantasyData arena. Let's get started!