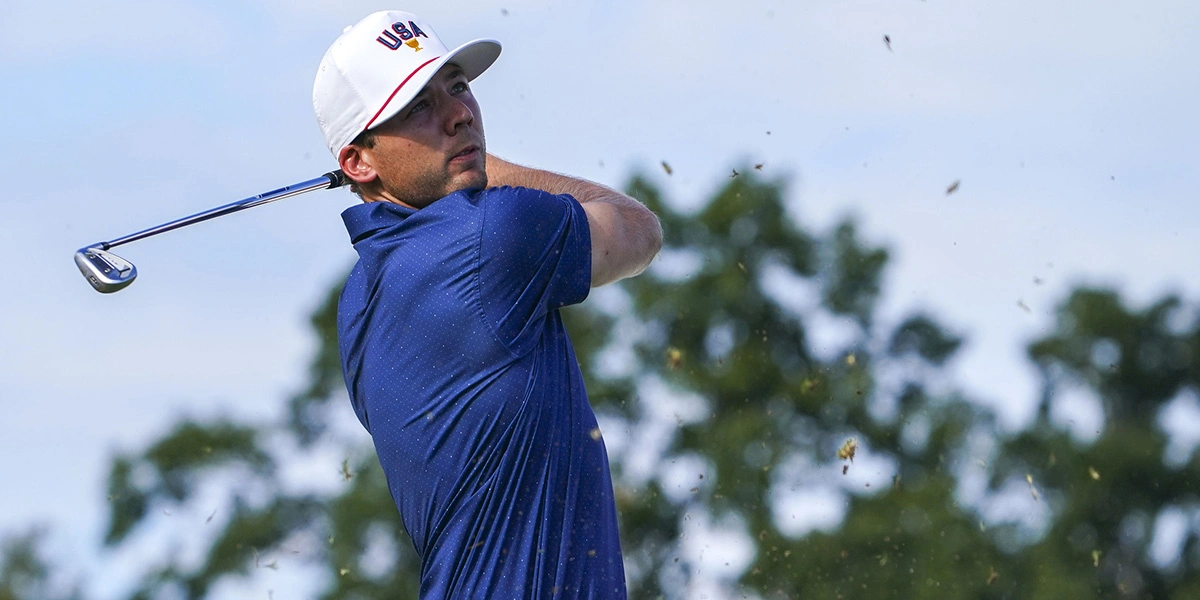 Sanderson Farms Championship: Golf Betting Tips

---
Golf Betting Tips and Picks
The Presidents Cup is behind us now and we are back to regular PGA Tour play this week. The Sanderson Farms Championship is played in Jackson, Mississippi, and has been on the same course since 2014. We have 144 players in action this week, and the top 65 players plus ties after round 2 will play round 3 and 4 barring a withdraw.
There's $7.9M on the line this week, the winner gets $1.422M and also collects 500 FedEx Cup points. The Country Club of Jackson is 7,461 yards in length, is a par 72, and the greens are Bermudagrass. The average winning score at this tournament since it was played on this track is -19.1 - expect something in the high teens or low twenties this week as it's a great course to score on. Place bets on golfers who are fantastic Bermudagrass putters, who are solid on approach, hit a long ball off the tee blocks, are sound around greens, and perform well from tee to green.
Increase your odds of winning each one of your golf bets by using projected PGA Tour player stats and finishes.
Three questions that are relevant to the Sanderson Farms Championship this week:
1. Which players have the most top 10's over their last five starts? This isn't an elite field by any means so none have three, but a few have two including Russell Henley, Scott Stallings, Sepp Straka, and Taylor Moore,
2. Which players have the most top 10's at the Fortinet Championship over the last five years? No player has three but those with two include Sam Burns, Denny McCarthy, Kevin Streelman, and Henrik Norlander.
3. Which 10 players have gained the most strokes total here (4 rounds minimum) since 2017? Anders Albertson, MJ Daffue, Nick Watney, Brendan Steele, Keegan Bradley, Denny McCarthy, CT Pan, Stewart Cink, Henrik Norlander, and Sahith Theegala.
Below you will find two players from each of four different betting tiers (from DraftKings Sportsbook) to win outright, these are the golfers that I like the most for this week as fantasy golf bets, plus a golfer in each tier that I would stay clear from. I would also advise you to throw in some top 5, top 10, and even top 20, top 30, or 40 bets for the long shots as well to hedge against your outright bet(s).
Quick Links:
5 Players That I'm Absolutely Betting
Sam Burns (+1100) - If you only bet one golfer this week to win, I suggest betting Burns as he knows how to win now and has the highest probability of anyone in the field, by far. He has two top 3's here in the last 4 years and is due to catch fire again soon, it should happen this week. Can he win again this year and go back-to-back, if it was anyone else in this field I would say it's unlikely, but I'm a believer in Sam.
Sahith Theegala (+2000) - He's coming off a T6 at the Fortinet Championship and piled up lots of top 10's last season; plus he had a top 10 here a year ago, so he's capable of contending this week. He just needs for his game to come together in a complete way to get over the hump and win. I'm betting him to win, finish top 10, and top 20 this week.
Denny McCarthy (+1800) - Putting is the most important key stat this week so that's why I like McCarthy so much as he's one of the very best putters year in and year out. He's an easy bet to finish top 20 since he has four straight years of top 20's and two of those are top 7's. I'll be betting him to finish top 10 and top 20 this week.
Davis Thompson (+8000) - With five top 10's over his last 11 starts on the PGA Tour and Korn Ferry Tour including a T9 at the Fortinet Championship, I like what I'm seeing from Thompson further down the betting board. I'm going to absolutely bet him to finish top 20 and top 40 this week, and like that he finished T35 here a year ago.
Taylor Moore (+4500) - He's a pretty good ball-striker and plays a complete game. I like him as a top 20 bet this week since he had one a year ago and is better now, plus he had a couple of top 6's over his last five starts.
5 Players That I Might Bet
JT Poston (+1600) - He pulled down the win seven starts ago and has five straight top 35's, so he has a high upside and is consistent. With two top 11's here since 2019 including a T3 in 2020, he's a threat to win if his ball-striking shows up this week. I'll be betting him to finish top 20 and will consider a top 10 wager, as well.
Taylor Montgomery (+3000) - Let's see if he can extend his top 9 streak this week to his past six starts - he's rolling and finds ways to finish high. He had a 3rd at the Fortinet Championship thanks to his ridiculous putting, now let's see how he can do off the tee and on approach since we don't have a ton of data for him on the PGA Tour. I'm going to bet him to finish top 20 this week, I'm tempted to lay down a top 10 wager, but will likely hold back until he proves himself some more.
Emiliano Grillo (+4000) - He's a no-brainer top 40 bet this week since he has three straight 30-something finishes here, and has five top 31's over his last six starts - two of them were co-runner-ups.
Russell Knox (+8000) - Knox finished T29 here last year, has two top 25's over his last three starts, and four top 42's over his last five starts. He has been very good on approach and with his putter recently, and those are two great elements for solid consistent finishes.
Stephan Jaeger (+8000) - He had a 5th at the Rocket Mortgage Classic, so he can pop when all of his clubs are working in unison. He seems like a good bet to finish top 40 based on his recent results and the fact that he was just outside the top 25 last year, I've already made that bet.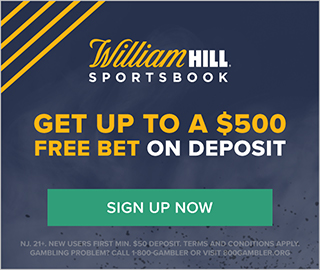 5 Players That I Won't Bet
Seamus Power (+4000) - I was on Power a bunch last season and it paid off well, but I don't like what we've seen from him over his last three starts with two cuts and a 65th at the BMW Championship in a field of 70. His stats have been terrible during this stretch, and it doesn't help that he has missed the cut here over his last two looks in 2021 and 2019. I'll get back on Seamus at some point, but not this week.
Keegan Bradley (+3500) - Nothing much doing over Bradley's last five starts with three cuts, a T44 at the Rocket Mortgage Classic in a weak field, and a T58 at the BMW Championship in a field of 70. His biggest issue is that his approach game has gone to the dogs over his last four starts, and he missed the cut here last year.
Wyndham Clark (+4500) - This should be a great course fit for Clark as he's a good putter and long ball hitter, but he has gone MC-T66-MC-T54 here over the last four years. He has been alright lately, but I don't see a way of profiting off of Wyndham this week.
Luke List (+8000) - List had a T17 here in 2021 but missed the cut in 2020 and in 2019, but worse yet is that he has only made one cut line over his last six starts, and that wasn't even a cut line made technically as he finished T61 out of 70 golfers at the BMW Championship. He has been bleeding strokes like wildfire over his last seven starts, and he has a lot of work to do on his game before he cashes a paycheck again.
Joel Dahmen (+20000) - Dahmen has gone 69th-Cut-Cut-T81-Cut-Cut over his last six starts, and is losing strokes in pretty much every stat category during that span. We know the talent is there since he finished 10th at the U.S. Open in June, but his game has really fallen off since then.
Be sure to do lots of research and due diligence on each player before parting with your hard-earned money, and all the best in having a profitable week!
STAY IN TOUCH
Sign up for BettingData's newsletter and get awesome content sent to your inbox.
We'll never share your email address and you can opt out at any time, we promise.
---

Jeremy has been playing fantasy sports for over 20 successful years, and actively plays golf, hockey, baseball, and table tennis. He has over three years of fantasy sports writing experience - including writing a daily fantasy sports strategies and tools eBook in 2016. He is an active member of DraftKings - specializing in NHL and PGA contests over the past 5 years. He enjoys spending time with his family, traveling to hot places in the frigid Canadian Winters, binge-watching on Netflix, and starting and managing digital businesses.