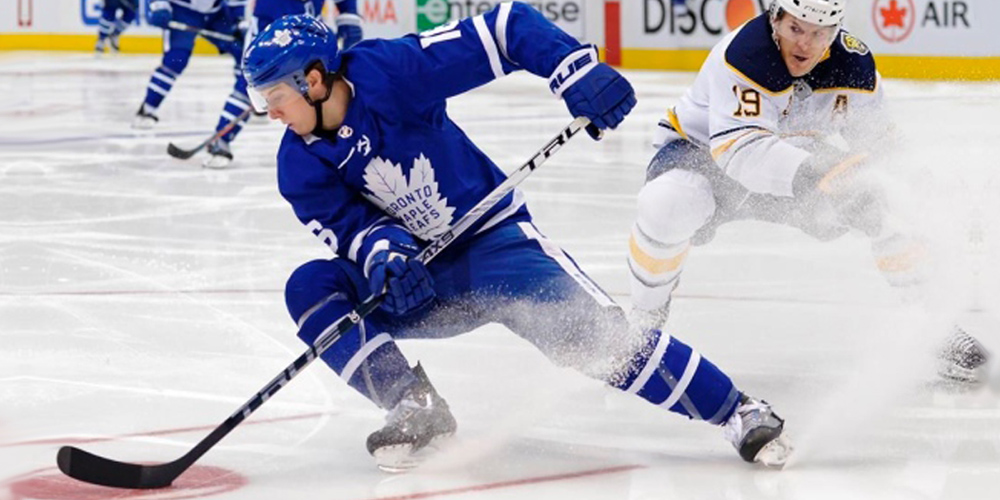 Three-Team Betting Parlay for Monday on NHL

---
FREE Hockey Bets
Hockey fans and bettors are rejoicing as another week of the NHL is here. A whopping 16 teams are in action Monday, allowing you plenty of options for where you want to get some action. Among those teams taking the ice, there are three, in particular, that stand out when it comes to filling out a parlay to get that big payout.
Quick Links
Calgary Flames at Toronto Maple Leafs
What happens when you get the league's top offense going against the struggling team that has dropped four of its last five games? You get the Toronto Maple Leafs against the Calgary Flames, and the first team in your three-leg parlay.
Ever since blowing a four-goal lead and losing to the Senators last week, the Maple Leafs have bounced back in a big way. Toronto has won three games in a row, the last two with a combined total of 12 goals.
Those games have helped push them ahead even further as the league's top-scoring team with 3.79 goals per game. They also lead the league with a .375 power-play percentage and near-13 percent shooting, the second-best in hockey.
As deep as the Maple Leafs have to be to have that dominant of an offense, they boast one of the league's premier scoring duos in Auston Matthews and Mitch Marner. Matthews is scorching the Earth right now when the puck comes off his stick, as the fifth-year center is up to a league-leading 18 goals, six more than the next-highest player.
Seven of those scores have also come in his last four games, three of which were multi-goal efforts. And yet, Matthews is second on his team in points to Marner, who has 30 to his 29.
Marner's 21 assists are second in all of hockey to Connor McDavid, while his +17 plus-minus leads the league. The Flames, meanwhile, just got done facing another premier duo in Edmonton's McDavid and Leon Draisaitl. The Oilers beat them in back-to-back games, the latter of which was a 7-1 drubbing in which McDavid recorded a hat trick.
That duo was more than a handful for Calgary to stop, so going immediately from them to Matthews and Marner in Toronto will be a very tough ask. There isn't a big difference in net between Toronto's Frederik Andersen and Calgary's Jacob Markstrom. Nor is there a lack of talent for the Flames, with Elias Lindholm and Johnny Gaudreau each entering the game tied with 17 points.
However, Toronto's red-hot offense going up against a Flames team that has scored a lone goal in four of its last five should mean a nice win for the Maple Leafs and a win for your parlay.
Buffalo Sabres at New York Islanders
New York hockey as a whole has been a disappointment through the first month of the season. The Eastern Conference finalist New York Islanders are currently outside of a playoff spot, the Buffalo Sabres currently occupy last place in the division, and even the New York Rangers are struggling to get going.
But when the Sabres and Islanders face off Monday night in Long Island, have more confidence in New York to get the job done.
For some insight on how Monday's matchup will go, look at what happened when these teams played a week ago. Last Monday was Buffalo's first game in two weeks, as New York held it to 21 shots and a lone power-play goal in a 3-1 victory.
The following night, the Islanders once again held the Sabres to only 20 shots, as they used two first-period goals to cruise to a 3-0 shutout victory. New York's defense and goaltending dominated in both games, both of which were in Buffalo, and now face off again in Brooklyn.
Those two games were a perfect embodiment of Islanders hockey. New York is allowing the fourth-fewest goals and shots per game with 2.35 and 27.4, respectively. Those numbers mean the Islanders should fare well against a Sabres team that is averaging just 2.36 goals per game, the fifth-fewest in hockey, on under 30 shots. As far as offensive numbers go, the Islanders are barely ahead of Buffalo with 2.41 goals, but they also average more shots per game.
The Sabres managed to snap their five-game losing streak on Saturday but still have a problem with their stars underachieving. Jack Eichel is the main example, as he leads the team with 13 points but has just two goals in 14 games, a far cry from his career-high of 36 goals last season. Free-agent acquisition and former Hart Trophy winner Taylor Hall also has 10 points with just a single goal, which was scored in the first game of the season. These underperforming stars have been subject to some trade discussion as the season has gone on, something not good for team morale, especially when you're already in last place.
New York isn't going to overwhelm you with big names and stars, as Mathew Barzal and his 15 points lead the team while a trio of veterans is next up with 10. However, the Islanders will make things tough defensively, with Semyon Varlamov and Ilya Sorokin already showing what they are capable of against the Sabres.
Look for the Islanders to take care of business and win this one at home, not only for themselves but also for your parlay.
Minnesota Wild at San Jose Sharks
After taking two home teams, the third leg will have a road team. The Minnesota Wild are continuing their California trip with a trek to San Jose to take on the Sharks.
While San Jose has been playing better of late, there is good reason to think the Wild keep it rolling Monday night with a win. The name of the game is defense in Minnesota, and it has a huge advantage in this matchup. The Wild are allowing 2.57 goals per game, the seventh-fewest in hockey, with 28.6 shots allowed.
They also boast the league's third-rated penalty kill, squashing 86.5 percent of their opponents' power-play opportunities. To put that into perspective, the Sharks are allowing 3.56 goals per game, the third-most in the league, on over 32 shots. Their penalty kill is also about 10 percentage points worse than Minnesota's. The rust was definitely apparent in Minnesota's first game back last week after a near-two-week hiatus due to COVID-19. However, the rust appears to be gone after back-to-back wins in Anaheim against the Ducks.
On Thursday night, the Wild held Anaheim to just 17 shots on goal, scoring three even-strength goals in a 3-1 victory. Two nights later, Minnesota put five goals on one of the league's top goaltenders, John Gibson, in a 5-1 rout on the road. It was just the second time this season the Wild reached the five-goal mark in a game.
A part of their surge is due to slow starters finally heating up. Kevin Fiala is coming off a three-point game and has six goals on the year, four of which have come over the last four games.
Rookie Kirill Kaprizov is now up to 11 points after a pair of assists Saturday, while Joel Eriksson Ek snapped his goal-scoring drought with his sixth of the year last weekend, tying him with Fiala for the team lead.
These players all starting to play well at once will help Minnesota against a San Jose team with one of the worst defenses in hockey.
In addition, there is a chance Cam Talbot could return in net for the Wild, although Kaapo Kahkonen has filled in admirably in his absence. Regardless, look for a bruising Wild team to make things difficult for the Sharks and to beat them on the road, giving your parlay the good odds it needs for you to hit the big payday.
STAY IN TOUCH
Sign up for BettingData's newsletter and get awesome content sent to your inbox.
We'll never share your email address and you can opt out at any time, we promise.
---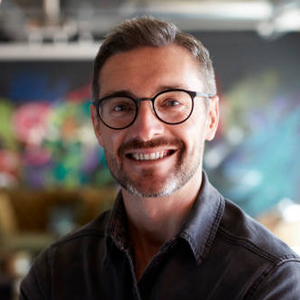 Derek is a long time sports bettor who grew up in Providence, RI. Derek is data driven and believes the key to betting the sportsbooks is finding an edge in analytics. Derek is happily married and has two young boys. Derek will bet on anything if you let him.