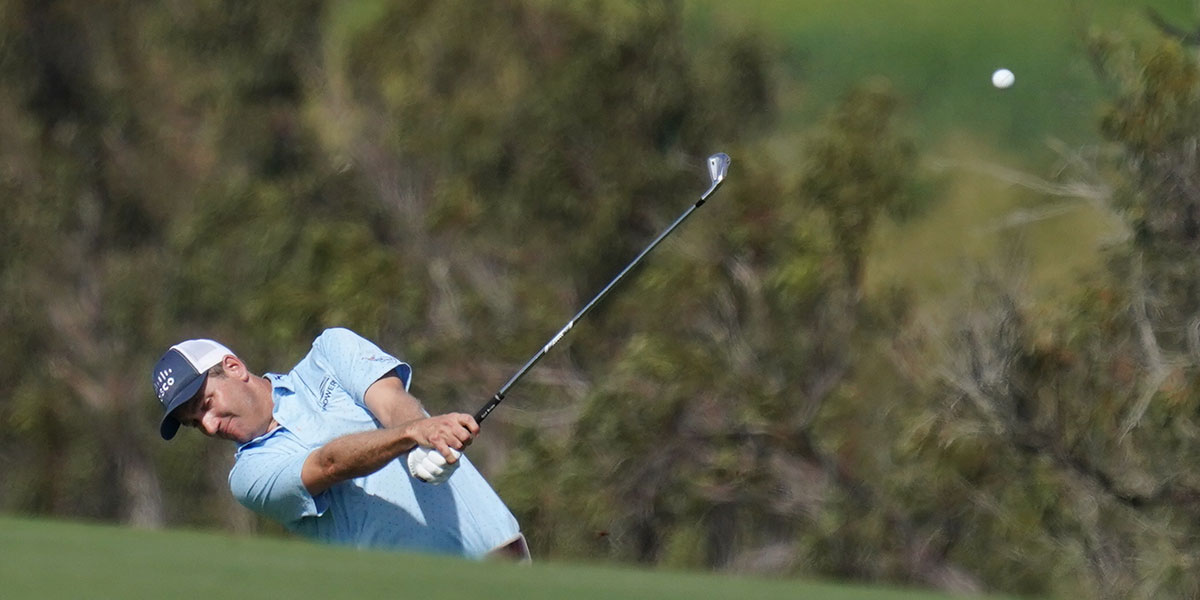 World Wide Technology Championship at Mayakoba: Golf Betting Tips

---
Golf Betting Tips and Picks
The PGA Tour heads to Mexico this week for the World Wide Technology Championship at Mayakoba, a PGA Tour tournament that has been played since 2007. We again have 132 players competing this week, and the top 65 players plus ties after round 2 will play rounds 3 and 4 on the weekend.
There's $8.2M to be won this week, the winner gets $1.476M and also receives 500 FedEx Cup points. El Camaleón Golf Course at Mayakoba is only 7,034 yards in length, is a par 71, and the big greens are paspalum. The average winning score at this tournament over the last ten years is -19.4, so expect a number in this range again this week. Place bets on golfers who are accurate off the tee blocks, are strong off the tee, putt well, especially on paspalum surfaces, are solid on approach, and sound tee to green.
Increase your odds of winning each one of your golf bets by using projected PGA Tour player stats and finishes.
Three questions that are relevant to the World Wide Technology Championship at Mayakoba this week:
Which players have the most top 10's over their last five starts? Tom Hoge has 3, and several players have 2 including Scottie Scheffler, Tony Finau, Taylor Montgomery, Emiliano Grillo, Brendon Todd, Thomas Detry, Justin Lower, and Sepp Straka.
Which players have the most top 10's at Mayakoba over the last five years? No one golfer has 3, but players who have 2 include Viktor Hovland, Aaron Wise, Billy Horschel, Emiliano Grillo, Brendon Todd, Harris English, Adam Long, and Danny Lee.
Which 10 players have gained the most strokes total here (4 rounds minimum) since 2017? Lucas Glover, Brendon Todd, Adam Long, Viktor Hovland, Matt Kuchar, Austin Eckoroat, Scottie Scheffler, Danny Lee, Billy Horschel, and Aaron Wise.
Below you will find players that I will bet, might bet, and won't bet. The odds come from DraftKings Sportsbook and are outright numbers. My betting strategy is to hedge quite a bit so my upside isn't huge but neither is my downside, and I'm profitable or break even in roughly 70% of the weeks I'm active.
Quick Links:
5 Players That I'm Absolutely Betting
Viktor Hovland (+1000) - There will be a lot of people betting Hovland this week, and for good reason as he's the two-time defending champ here and holds the tournament record at -23. He has two top 5's in his last four starts, and as long as his approach play tightens up a bit this week, he should have another strong performance. I'm betting him to win, finish top 5, and top 10.
Brendon Todd (+4500) - This course was designed for Todd's great accuracy and he has made the most of his opportunities here by winning in 2019 and he has two top 11's since. He has two top 9's in his last four starts including a T7 in his most recent start at THE CJ CUP thanks to gaining 7.03 strokes on approach and another 5.42 with his short game. I'm not sure I'll bet him to win, but I'm absolutely on the top 10 and top 20 wagers.
Aaron Wise (+1600) - Wise was only 1 stroke from forcing a playoff with Hovland two years ago, and has three top 15's here in the last four years. He's coming off a 6th at THE CJ CUP and has four top 15's in his last six starts. He's a great bet to finish top 20 this week, I will likely bet him to finish top 10 and may even do an outright wager also.
Tom Hoge (+3000) - What a run Hoge is on now after missing six straight cuts from late May to mid July - five straight top 13's and five top 10's in his last eight starts. He has been killing it lately on approach and with his putter, and those stat lines hold true again this week then expect another top 15 finish with top 5 upside. He had a T3 here two years ago, so that's promising, as well. I think I'll bet him to finish top 5, top 10, and top 20 this week.
Justin Lower (+8000) - He's a bit of a betting value this week considering he has three top 9's in his last five starts and another top 20 during that stretch. All of his stats are sound right now as he has been gaining strokes across the board pretty much since late August if you also include his Korn Ferry Tour play. I'm taking the top 10 and top 20 bets on Lower this week, and might place an outright wager on him also.
5 Players That I Might Bet
Kevin Yu (+15000) - I bet Yu last week and was very happy with the outcomes, so I'll likely go back to him again this week considering he's coming off the T3, and has three straight top 37's. He has gained at least 4.02 strokes ball-striking in his last three measured tournaments, and is a gainer around the green too. I'll likely place a top 40 bet on Yu this week and might bet him to finish top 20 but I can't commit to that just yet.
Harris English (+8000) - I like his course history here since he has two top 5's in his most recent appearances in 2020 and 2019, but his recent form is what I question, although he had a T9 at the Fortinet Championship about a month and a half ago. I won't bet him to finish top 5, but I'll certainly look at a top 20 and top 40 wager.
Dean Burmester (+8000) - He plays across three different golf tours, but seems to put up great results no matter where he competes. He has three top 5's over his last six starts, and can pop in any of the stat categories. He's a tricky one to figure out from a betting perspective, but I believe I'll be on the top 40 wager at +100 and may consider a top 20 wager but will likely avoid it in the end.
Robby Shelton (+8000) - Last season's two time winner on the Korn Ferry Tour has played well on the PGA Tour as well with three top 23's in four starts and he's consistently gaining strokes in all of the stat categories. I'll likely bet him to finish top 40 and much the same as Burmester above, will consider the top 20 wager but will likely pass.
Thomas Detry (+4000) - Lots of solid play out of Detry this season with four top 12's in his last six starts including last week's runner-up in Bermuda. He plays a complete game and has me intrigued as a top 20 bet and I'll likely take the top 40 at -155 but I typically like to at least double my money on each bet.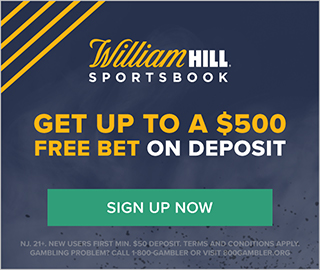 5 Players That I Won't Bet
Mark Hubbard (+13000) - It's hard to find golfers near or at the top of the board to fade this week, so I had to go further down to find some names. Hubbard was a darling pick to win last week by a bunch of golf analysts, but he crashed and burned in Bermuda and seems to be cooling off since his good stretch from late last season to early last month. He has finished T58 and T59 here so far in his career and I expect more of the same this week, so it's tough to make money on Mark in Mexico.
Troy Merritt (+15000) - Not much doing for Merritt lately as he has gone T58-T59-Cut-71st in a 78 player field-T67 in a 78-player field. His short game has been mostly terrible since early June, and while he did finish T15 here last year, I don't see a repeat performance coming again this week for Troy.
Michael Gligic (+25000) - Gligic hasn't gotten off to a very good start this season with three missed cuts in four starts and his best finish came three starts ago at the Sanderson Farms Championship where he finished T45. He's 0 for 2 at Mayakoba, and I suspect that will extend to 3 consecutive missed cuts come Friday.
Brian Harman (+4000) - Harman has been decent as of late, but I wanted to pick on a golfer further up the board and he seemed like the best target to land on. He regularly plays here, but since 2012 in nine starts he has missed the cut three times and his best finish was T26 which happened ten years ago. He could have a top 40 this week, but the risk and reward isn't worth it in my opinion.
Alex Noren (+5500) - Noren has been better than average over his last five starts but his ball-striking has been terrible and he's relying on his short game to compensate. He missed the cut here two years ago and had a T45 last year only gaining 0.08 strokes total, so I don't like his stock this week and certainly won't be laying down any bets on Alex this week.
Be sure to do lots of research and due diligence on each player before parting with your hard-earned money, and all the best in having a profitable week!
STAY IN TOUCH
Sign up for BettingData's newsletter and get awesome content sent to your inbox.
We'll never share your email address and you can opt out at any time, we promise.
---

Jeremy has been playing fantasy sports for over 20 successful years, and actively plays golf, hockey, baseball, and table tennis. He has over three years of fantasy sports writing experience - including writing a daily fantasy sports strategies and tools eBook in 2016. He is an active member of DraftKings - specializing in NHL and PGA contests over the past 5 years. He enjoys spending time with his family, traveling to hot places in the frigid Canadian Winters, binge-watching on Netflix, and starting and managing digital businesses.