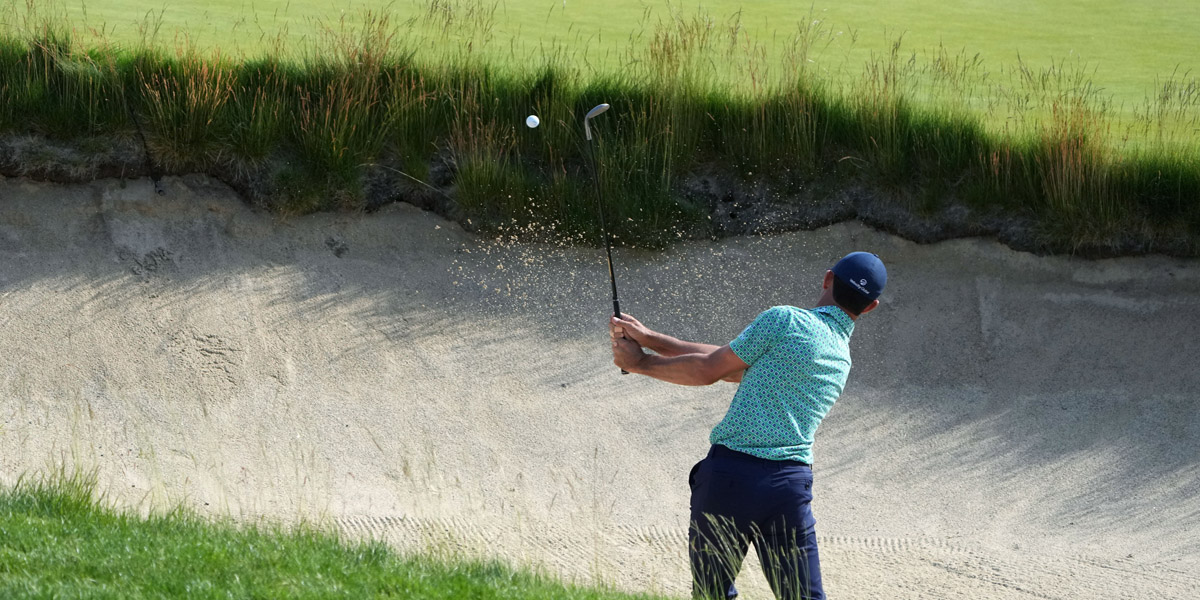 Wyndham Championship: Golf Betting Tips

---
Golf Betting Tips and Picks
The PGA Tour moves from Detroit, Michigan, to Greensboro, North Carolina, for this week's Wyndham Championship - an event that began in 1938. We have a full 156-player field going this week, and the top 65 golfers plus ties after round 2 will move on to play the weekend rounds.
There's $7.3M to be won this week, the winner gets $1.314M, and also banks 500 FedEx Cup points. Sedgefield Country Club is 7,1,31 yards in length, is a par 70, and the greens are Bermudagrass. The average winning score at this tournament over the last decade is -18.8, so we should see some fantastic scores this week. Place bets on golfers who are accurate from the tee blocks, have a soft touch around greens, solid from tee to green, putt well, and are sound off the tee.
Increase your odds of winning each one of your golf bets by using projected PGA Tour player stats and finishes.
Three questions that are relevant to the Wyndham Championship this week:
1. Which players have the most top 10's here over the last 5 years? Webb Simpson with an incredible 5, Si Woo Kim with 3, Rory Sabbatini with 3, and several players have 2 including Billy Horschel, Russell Henley, Harold Varner III, Kevin Kisner, Nick Taylor, and Ryan Armour.
2. Which 5 players do I like the most as top 40 bets? I've been having a bunch of success with picking top 40's lately, the only criteria I have when making them is that the odds have to be at least +100 so at minimum, I can double my money on each bet. My top 5 top 40 faves for this week are Scott Stallings, Callum Tarren, Hayden Buckley, Adam Long, and Vincent Whaley.
3. Which 10 players have gained the most strokes total over their last 24 rounds? Will Zalatoris, Taylor Pendrith, Mark Hubbard, Aaron Wise, Shane Lowry, J.T. Poston, Callum Tarren, Denny McCarthy, Chez Reavie, and Joohyung Kim.
Below you will find two players from each of four different betting tiers (from DraftKings Sportsbook) to win outright, these are the golfers that I like the most for this week as fantasy golf bets, plus a golfer in each tier that I would stay clear from. I would also advise you to throw in some top 5, top 10, and even top 20, top 30, or 40 bets for the long shots as well to hedge against your outright bet(s).
Quick Links:
+2500 and lower
Billy Horschel (+1400) - Horschel has been outstanding at this event with four top 11's here between 2016 to 2020 including his runner-up performance two years ago - thanks to unbelievable ball-striking and putting. He won five starts ago at the Memorial Tournament and is coming off a T21 at The Open Championship where his ball-striking and around the green play were quite good. You can bet Billy to win, to finish top 10, or top 20 this week, or go with all three wagers - that's how I'm rolling this week.
Russell Henley (+2500) - After seeing Henley's Rocket Mortgage Classic T10 last week and his strokes gained: ball-striking number of 7.04, I'm suddenly on him again, especially considering he has back-to-back top 10's at Sedgefield and has gained strokes across the board over the past two years. I like him to finish top 10 this week AND to finish top 20 - bet him accordingly.
Avoid: Will Zalatoris (+1200) - He seems to be the younger version of Brooks Koepka in that he gets up for major tournaments and the regular ones don't seem to get his full attention. He could certainly win this week given his raw talent, but I'm more apt to bet him starting next week when the playoffs begin. He had a 20th last week in Detroit and a T29 last year at this event - I expect something similar this week but need more than a 20-something finish from someone who's +1200 to win.
+2600 to +5000
Joohyung Kim (+3000) - I've been on him recently as he has two top 7's over his last four starts including a 3rd at the Scottish Open, and he's gaining strokes in all of the major stat categories so his game is well-balanced. I like him as a top 10, a top 20, and a top 30 bet this week, but it depends on how bullish you are on Kim this week.
Taylor Pendrith (+4000) - Pendrith has gone T13-T13-T11-T2 over his last four events and that runner-up came last week in Detroit when he gained 9.55 strokes ball-striking and 4.62 putting. It will be interesting to see how he responds to his strong finish last week, I think that he will continue playing strong, but he could regress after receiving a big paycheck. I like him as a top 10 and a top 20 wager this week, and I may even bet him to win.
Avoid: Davis Riley (+5000) - He was flying really high not too long ago, but over his last three starts he has two missed cuts and a T64. His game has really fallen off a cliff - it could return this week, but I would wait until it does since he's young and we don't know how much longer this funk will last for.
+5100 to +10000
Scott Stallings (+6000) - He's red hot with three straight top 10's including a T4 at the John Deere Classic two starts ago, and he has two T4's over his last six starts. Everything is working right now for Stallings and I'm all for betting hot streaks until they end. He has gone T31-T42-Cut here over the last three years, but I think he's at least good for a top 30 this week and his top 10 party could continue - bet him as you see fit.
Callum Tarren (+10000) - He grabbed my attention at the U.S. Open when he finished T31, and over his last four starts he has two top 7's and two more top 22's. He has gained over 14 strokes between his last two starts, and if that continues he could be in the mix to win this week if his short game pops. I keep betting a $1 on Callum to win - this week will be no different, and also already have top 10, top 20, and top 40 wagers on him this week.
Avoid: Aaron Rai (+10000) - Rai was rolling along fairly well in the Spring, but hasn't looked so good over his last two starts. He could have a top 20 or top 30 this week, but my money is sitting on the sidelines until I see his solid ball-striking numbers return.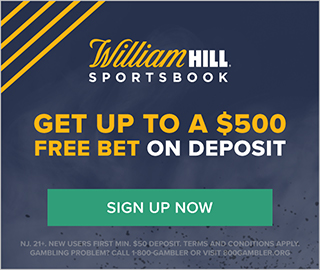 +11000 and higher
Hayden Buckley (+18000) - Buckley seemed to gain a ton of momentum at the U.S. Open when he finished 14th thanks to gaining strokes across the board. He has four top 30's over his last six starts, is gaining a ton of strokes ball-striking, and seems like a perfect target to bet him to finish top 30 and top 40 this week.
Vince Whaley (+15000) - His stats look good since mid-May, especially his putting as he has gained over 17 strokes with the flat stick over his last four measured events played. He has three straight top 31's and has five top 35's over his last eight starts. I like him as a top 20 or a top 30 bet this week, and really like him as a top 40 wager.
Avoid: Sepp Straka (+20000) - Times are tough for Straka these days as he has missed five straight cut lines and he has another cut and two 70-something finishes over his last nine starts. He finished T15 here a year ago, but he was coming off a 10th place finish at the Olympics - don't bet Sepp anytime soon.
Be sure to do lots of research and due diligence on each player before parting with your hard-earned money, and all the best in having a profitable week!
---

Jeremy has been playing fantasy sports for over 20 successful years, and actively plays golf, hockey, baseball, and table tennis. He has over three years of fantasy sports writing experience - including writing a daily fantasy sports strategies and tools eBook in 2016. He is an active member of DraftKings - specializing in NHL and PGA contests over the past 5 years. He enjoys spending time with his family, traveling to hot places in the frigid Canadian Winters, binge-watching on Netflix, and starting and managing digital businesses.