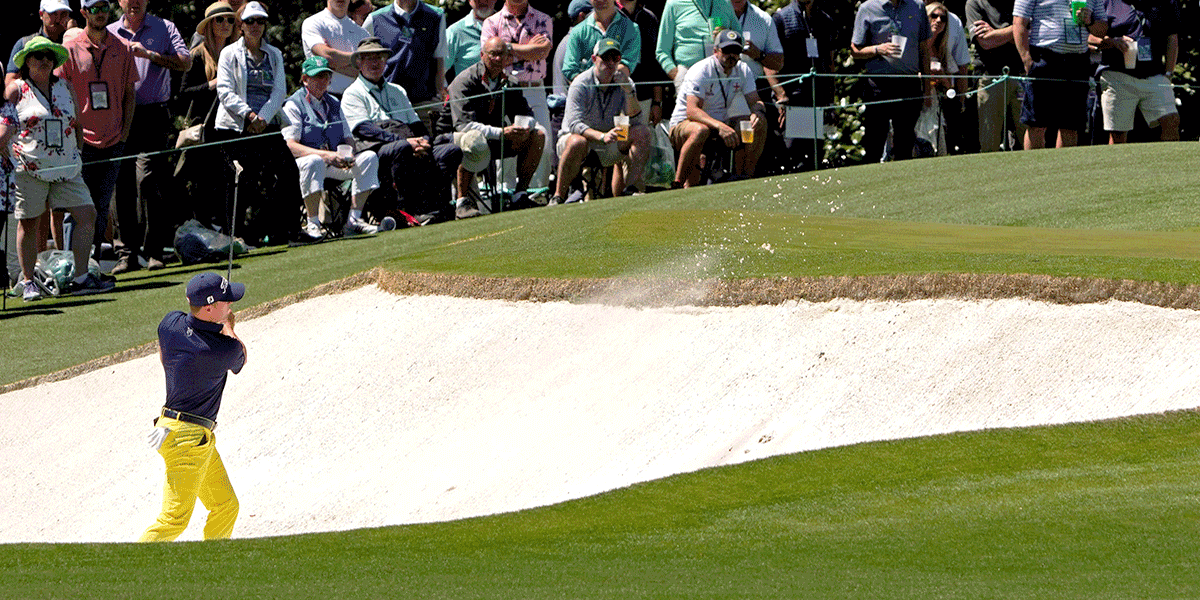 AT&T Byron Nelson: Golf Betting Tips

---
Golf Betting Tips and Picks
The PGA Tour heads from Maryland to Texas this week for the AT&T Byron Nelson - the seventh edition since 2015. We have 156 players competing this week, and the top 65 players plus ties after round 2 will have the honor of playing round 3 and round 4.
There's $9.1M to be won this week, the winner collects $1.638M and also pulls in 500 FedEx Cup points. TPC Craig Ranch is 7,468 yards in length, is a par 72, and the big greens are bentgrass. The average winning score at this event over the last ten editions is -15.7, but this is just the second time that we will see TPC Craig Ranch used and K.H.Lee shot a -25 here a year ago to set the all-time event record, so expect lots of eagles and birdies again this week. Place bets on golfers this week who are solid on approach, sound tee to green, excellent off the tee, great putters did well here last year, and driving accuracy matters, as well.
Increase your odds of winning each one of your golf bets by using projected PGA Tour player stats and finishes.
Three questions I have regarding the AT&T Byron Nelson this week:

1. Which 10 players does your custom model like the most? I just ran my first custom model for the week based on key stats, and the ten players it likes the most are Scottie Scheffler, Justin Thomas, Hideki Matsuyama, Dustin Johnson, Joaquin Niemann, Xander Schauffele, Adam Hadwin, Will Zalatoris, Aaron Wise, and Jason Kokrak.
2. Which 10 players have gained the most strokes on approach over the last 24 rounds? Justin Thomas, Scottie Scheffler, Kurt Kitayama, Xander Schauffele, Hideki Matsuyama, Alex Noren, Adam Hadwin, Jhonattan Vegas, Aaron Wise, and Brian Stuard.
3. Which wave of players should I focus on? Looking at the weather forecast for Thursday and Friday in McKinney, Texas, you should target players in the morning wave on Thursday, but there isn't a huge difference between the waves as wind is expected for both afternoons - it is looking stronger on Thursday PM as of right now, however. If the wind and weather don't matter much to you, then proceed as per usual, but the Texas' winds can create havoc from time to time.
Below you will find two players from each of four different betting tiers (from DraftKings Sportsbook) to win outright, these are the golfers that I like the most for this week as fantasy golf bets, plus a golfer in each tier that I would stay clear from. I would also advise you to throw in some top 5, top 10, and even top 20, 30, or 40 bets for the long shots as well to hedge against your outright bet(s).
Quick Links:
+2500 and lower
Scottie Scheffler (+700) - The Texan hero has won four times in his last six starts and is clearly the world's top golfer now. Scheffler's completely dominant in every part of his game and has no weaknesses, plus he will be looking forward to playing in his home state this week. You can bet him to win, finish top 5, and finish top 10 and likely win money in at least the latter two wagers.
Justin Thomas (+900) - If approach play is most important this week, then I'm looking squarely at Thomas who's one of the very best approach players in the world. He has multiple top 10's this year and has been putting quite well lately which is big for him considering that has been his biggest glaring weakness throughout his career. You can bet him any which way this week but just remember that he hasn't won in almost 15 months.
Avoid: Dustin Johnson (+1800) - It's very difficult to fade any of the players in this top range, but I'll go with DJ since he missed the cut in his most recent start at the RBC Heritage losing 1.13 strokes on approach and 0.70 putting and nothing else about his game was inspiring. He does have two top 9's in his last five starts, so he's fully capable and worth a look this week, but he won't be on my betting card.
+2600 to +5000
Hideki Matsuyama (+2800) - Matsuyama is an amazing ball-striker and has been good with his short game lately too, so there are no weaknesses with Japan's top golfer right now. He has two wins in his last nine starts and one of those was a withdrawal, so he has as much upside as ever and has consistent finishes in the top 30. I think a top 10 or a top 20 wager is how to deal with Hideki this week.
Talor Gooch (+4500) - Other than losing consistently off the tee, the rest of Gooch's play is quite sound. He regularly has finishes in the teens and 20's and pops for top tens here and there. He won for the first time ever on the PGA Tour last November at The RSM Classic and is a threat to become a multiple-time winner now, as well. I like him as a top 20 or top 30 wager this week, but you could venture into top 10 territory if you're super bullish on Talor.
Avoid: Tommy Fleetwood (+4000) - This may not be warranted, but unless Fleetwood has a huge putting week, he typically doesn't finish super high. As an example, he gained 8.15 strokes on the greens at the RBC Heritage and still only finished T10, plus he has never won on the PGA Tour in his career. He may be fine to do a top 20 or top 30 bet on, but I'm allocating my money elsewhere.
+5100 to +10000
Adam Hadwin (+5500) - Hadwin's stats have really turned around since last year, especially on approach as he has been consistently gaining in the key stat category since January and has three top 9's in his last five starts, and other than two missed cuts at stroke-play events over his past 9 starts, he has seven top 26's. I think you can bet him to finish top 10, top 20, or top 30 depending on how aggressive you want to get with the surging Canadian this week.
K.H. Lee (+10000) - He did miss three cuts in a row prior to last week's T25 at the Wells Fargo Championship, but he pretty much gained strokes across the board except for a 0.01 loss off the tee and a 1.55 loss on around the green play, but that stat can be misleading at times. Last year's champ should be feeling confident and while I doubt he will defend his title, he could absolutely finish top 20 or top 30 and that's how I would bet him this week.
Avoid: Christiaan Bezuidenhout (+6000) - He finds ways to make cuts but he doesn't have a top 15 finish since February at Pebble Beach in a weak field, and has been losing a lot of strokes ball-striking since. Bezuidenhout could do alright this week, but the risk and reward just doesn't add up for me.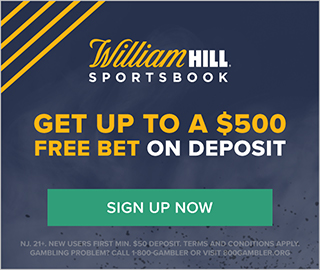 +11000 and higher
C.T. Pan (+11000) - Pan has now gained strokes on approach in seven straight events that he has been part of and that has resulted in four top 29's in his last eight starts including a 9th at The Genesis Invitational in a fairly strong field. I think betting him to finish top 30 or top 40 is the direction you want to go with C.T. this week, or you could wager a top 20 if you feel like he will repeat his performance from last week when he finished T15 on the back of solid ball-striking.
Doc Redman (+25000) - He had a superb tournament here last year as he gained strokes across the board and finished T9. He had a 3rd two starts ago at the Zurich Classic with his partner and has steadily gained strokes on approach since late January. I wouldn't think he could put up an encore performance from 2021, but crazier things have happened - bet him as you see fit.
Avoid: Charley Hoffman (+30000) - Nothing much is working for old Charley Hoffman anymore as he has missed six straight cut lines and he hasn't had a top 30 since last year's ZOZO CHAMPIONSHIP in October. His stats are ugly too and there's just no reason to lay down your coin on him until further notice.
Be sure to do lots of research and due diligence on each player before parting with your hard-earned money, and all the best in having a profitable week!
Sportsbook Reviews
STAY IN TOUCH
Sign up for BettingData's newsletter and get awesome content sent to your inbox.
We'll never share your email address and you can opt out at any time, we promise.
---

Jeremy has been playing fantasy sports for over 20 successful years, and actively plays golf, hockey, baseball, and table tennis. He has over three years of fantasy sports writing experience - including writing a daily fantasy sports strategies and tools eBook in 2016. He is an active member of DraftKings - specializing in NHL and PGA contests over the past 5 years. He enjoys spending time with his family, traveling to hot places in the frigid Canadian Winters, binge-watching on Netflix, and starting and managing digital businesses.