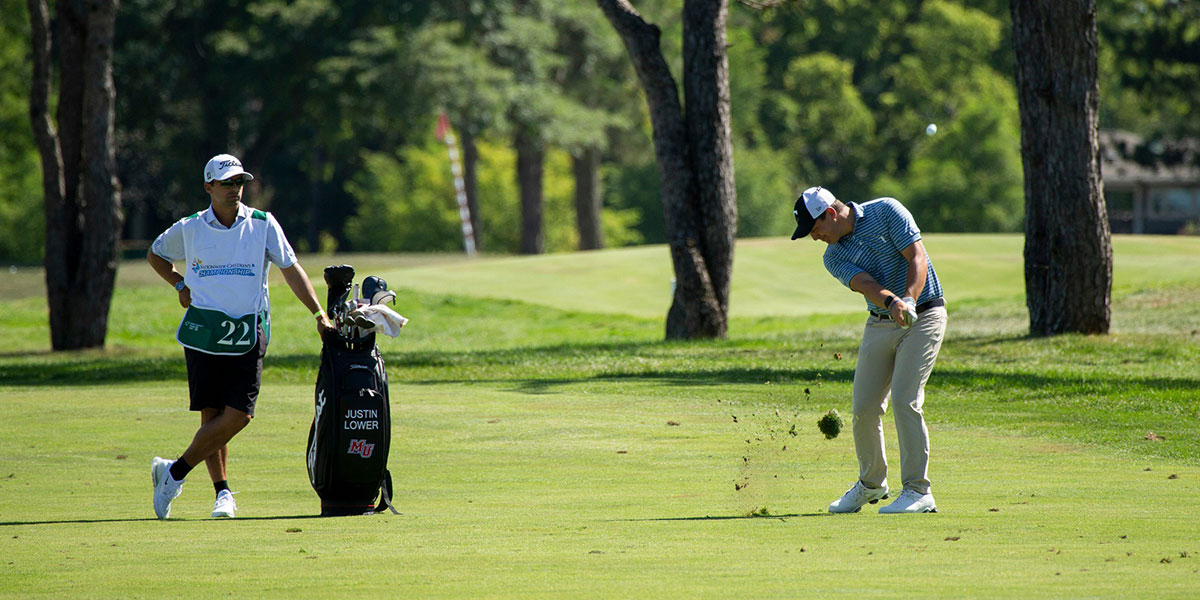 Butterfield Bermuda Championship: Golf Betting Tips

---
Golf Betting Tips and Picks
The PGA Tour moves from South Carolina, to Bermuda this week for the 4th edition of the Butterfield Bermuda Championship. We have 132 players in action this week, and the top 65 players plus ties at the conclusion of round 2 will move on to play the weekend rounds.
There's "only" $6.5M available to be won this week, the winner gets $1.17M and also pins down 500 FedEx Cup points. Port Royal Golf Course is just 6,828 yards in length, is a par 71, and the greens are Bermudagrass. The average winning score at this tournament is -18 with the last two at -15, so expect something similar again this week. Place bets on golfers who are great putters on Bermuda, are accurate and long off the tee blocks, solid around greens, and have a sound approach game.
Increase your odds of winning each one of your golf bets by using projected PGA Tour player stats and finishes.
Three questions that are relevant to the Butterfield Bermuda Championship this week:
1. Which players have the most top 10's over their last five starts? Thomas Detry has 2, Justin Lower has 2, and a bunch of players have 1.
2. Which players have the most top 10's at the Butterfield Bermuda Championship over the last three years? It's all about the old guys - Ryan Armour has 2, Brian Gay has 2, David Hearn has 2, and several others have 1.
3. Which 10 players have gained the most strokes total here (4 rounds minimum) since 2019? Harry Higgs, Brian Gay, Alex Smalley, Scott Piercy, Russell Knox, Peter Malnati, Chad Ramey, Justin Lower, David Hearn, and Kramer Hickok.
Below you will find players that I will bet, I might bet, and won't bet. The odds come from DraftKings Sportsbook and are outright numbers. My betting strategy is to hedge quite a bit so my upside isn't huge but neither is my downside, and I'm profitable or break even in roughly 70% of the weeks I'm active.
Quick Links:
5 Players That I'm Absolutely Betting
Justin Lower (+3000) - Most of his stats are above average, and where he excels is with his putting which is perfect for this week. He has consistently finished inside the top 30 since mid-July, and had a T4 three starts ago at the Fortinet Championship where he gained strokes across the board. He also had a T17 here in his first look at this venue, and his form is better than a year ago. I've already bet him to win, finish top 10, and top 20.
Robby Shelton (+4000) - Here's a golfer I really like this week as he won twice last season on the Korn Ferry Tour, he has four top 28's in his last five starts including a T15 at the Shriners Children's Open in his most recent start, and his stats are well-balanced. Much the same as Lower above, I've already placed a few bets on Shelton this week including the outright wager.
Denny McCarthy (+1400) - Putting is critical here and McCarthy has been one of the world's best over the last few years. He has lost strokes on the greens over his last two starts, but the ball-striking has been a gainer for him during those same tournaments. He has finished no lower than T39 here since 2019 and had a T4 two years ago gaining 11.39 strokes. I'm placing multiple bets on Denny this week - he likely won't win unless his putter is scorching hot but it's possible given his pedigree.
Adam Schenk (+4500) - I haven't been on Schenk a ton over the last year or two, but he doesn't have back-to-back top 16's including a T12 at the Shriners Children's Open where he gained over 7 strokes on approach. He had a T26 here in 2020, we don't have shot link data to see how he did it, but he's a good ball-striker and I'm on Adam this week. Betting him to finish top 10 and top 20 this week is a decent idea, especially the latter.
Russell Knox (+3000) - Knox has finished anywhere from T11 to T16 here since 2019, and he has two top 25's over his last four starts thanks to solid approach and short game play. I'm certainly betting him to finish top 20 this week, and will likely take the top 40 wager as well at -140.
5 Players That I Might Bet
Thomas Detry (+1800) - I haven't really committed to Detry just yet, but could give his nice little mini stretch of T5 to T12 in three events from mid-September to early October. He's a strong putter and a pretty decent ball-striker, so he holds some value this week, you just got to look beyond his last two starts which weren't so pretty. If I do bet him, it will likely be a top 10 wager and I'll hope for the best.
Callum Tarren (+4500) - He will either miss the cut this week or finish top 30, that's just how Tarren rolls. Given his nice-looking odds, I'm going to bet him to win, finish top 10, and will take the top 20 as well should I decide to bet Callum.
Mark Hubbard (+2500) - He's really good on approach and pops fairly often with his putter, so he's worth a look this week. He has three top 5's over his last nine starts including a 3rd at the Barbasol Championship where he gained a preposterous 11.14 strokes on approach. He had a T21 here a year ago, and is capable of getting inside the top 10 or at least the top 20, so that's how I would bet him.
Patrick Rodgers (+3000) - Rodgers had a 4th here last year gaining 11.73 strokes total, and he's on a decent two-event stretch with a T28 at the Shriners Children's Open and a T16 at the ZOZO CHAMPIONSHIP in Japan. He's solid off the tee and around the green, so if those parts of his game come through this week, he should be in the mix for a top 20 and that's how I would drop money on Patrick this week.
Ryan Armour (+8000) - He has one of the best course histories here with T8's in both 2019 and 2020. He had a T13 two starts ago at the Sanderson Farms Championship, but he gained 6.86 strokes with his putter, so I'm a bit iffy on Armour right now and not sure if I'll place a bet or two on him or not at this point.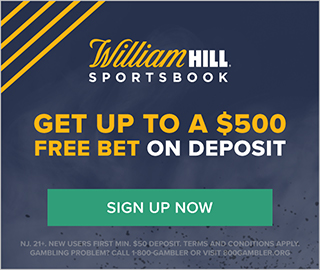 5 Players That I Won't Bet
Seamus Power (+2500) - Power has finished anywhere from T12 to T37 here since 2019, but has been quite awful lately with three missed cuts over his last six starts, and his best finish was a T30 at the Sanderson Farms Championship. He has lost strokes on approach in seven consecutive starts and two of those were 7.39+ which is scary. He could have another top 20 finish this year, but I'm not banking on it.
Tyler Duncan (+8000) - He has three missed cuts over his last five starts along with a 72nd, and can't seem to find any consistency throughout his bag. I don't think there's money to be made on Duncan this week unless you can bet him to miss the cut, then it's possible.
Austin Cook (+15000) - Cook has yet to play weekend golf this season in three starts, and that could easily extend to four this week given his weak putting and stats overall. He missed the cut here last year also, so there's nothing particularly attractive about Austin this week or most weeks really.
Michael Kim (+15000) - His story is much the same as Cook's above, except his stats are even worse as he has pretty much lost strokes across the board in three straight events played. Add to it two missed cuts here in 2020 and 2021, and it seems as though Kim is just going to Bermuda to have a vacation.
Adam Long (+4000) - Long has gone WD, cut, cut, T30 (thanks to gaining 9.85 strokes putting - the best of his career), and T53 at the ZOZO CHAMPIONSHIP in a field of 78 players. Not so good over the last five events to put it mildly. He's a rookie here also, so there's nothing to like about Adam this week. He should have betting value again at some point, just wait until sometime next year when his game comes back together.
Be sure to do lots of research and due diligence on each player before parting with your hard-earned money, and all the best in having a profitable week!
STAY IN TOUCH
Sign up for BettingData's newsletter and get awesome content sent to your inbox.
We'll never share your email address and you can opt out at any time, we promise.
---

Jeremy has been playing fantasy sports for over 20 successful years, and actively plays golf, hockey, baseball, and table tennis. He has over three years of fantasy sports writing experience - including writing a daily fantasy sports strategies and tools eBook in 2016. He is an active member of DraftKings - specializing in NHL and PGA contests over the past 5 years. He enjoys spending time with his family, traveling to hot places in the frigid Canadian Winters, binge-watching on Netflix, and starting and managing digital businesses.