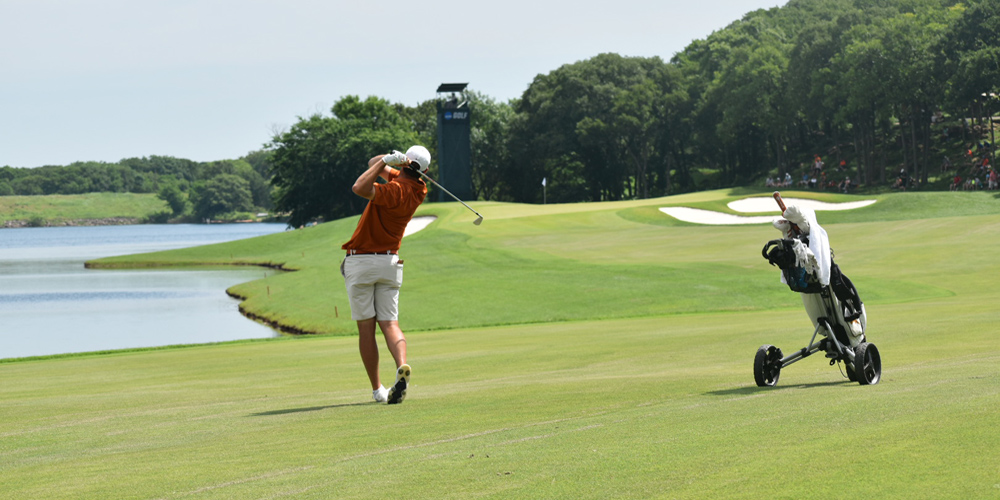 Golf Betting Tips and Player Options for The RSM Classic

---
Golf Picks
The PGA Tour makes its way north-east from Houston, Texas, last week, to Saint Simons Island, Georgia, this week for an event that has been live on the PGA Tour since 2010 when Heath Slocum won the inaugural edition. Sea Island Golf Club has been the host destination for this tournament since its inception, and since 2015, this tournament has been played on both the Seaside and Plantation Courses. Seaside and Plantation will be played by players on Thursday and Friday, and the Seaside Course will be played on throughout the weekend for round 3 and round 4. We have a maxed-out field of 156 players this week, and there will of course be a cut line for them to navigate on Friday where the top 65 plus ties will play the weekend rounds on Saturday and Sunday.
There's $7.2M available to be won this week, the winner takes home $1.296M and also receives 500 FedEx Cup points, as well. The Seaside Course is only 7,005 yards long, is a par 70, and the greens are Bermudagrass. The easy Plantation Course is 7,060 yards long, is a par 72, and the greens are also Bermudagrass. The average winning score at this tournament over the past ten years is -17.6, and since 2018, the winning score has been -19, so expect something in that neighborhood again unless the winds cause it to be lower which is entirely possible as impactful winds will likely play a factor for rounds 2 through 4. The tournament record here was by Kevin Kisner who shot a -22 in 2015 and beat Kevin Chappell by six strokes, but don't expect that to be broken this week since the winds will likely keep the score under -20. Place bets on golfers this week who are accurate from the tee blocks, can putt well, especially on Bermudagrass, have a deft touch around the greens, are solid off the tee, and have a good approach game.
Increase your odds for winning each one of your golf bets by using projected PGA Tour player stats and finishes.
Three questions I have regarding The RSM Classic this week:

1. Trust the local boys? There are several players from this area or who live here now, more so than the average golf tournament, so I'll be looking at players who are used to golfing in this area. I'll also be looking strongly at past results at this tournament since I think a track record is quite important this week, especially with two courses in play and with the wind expected to howl at times.
2. Bet on a past winner? We have only seen one repeat winner here so far since 2010 and that's Robert Streb who won here last year and in 2014. The past six winners of this event will be playing this week - Kevin Kisner, Mackenzie Hughes, Tyler Duncan, and Robert Streb all have my attention for this week, but I have yet to bet on any of them just yet.
3. Is a strong approach game here under-rated? Strokes gained approach is arguably the most important stat on average on the PGA Tour, but this week it only ranks fifth and isn't a very polarizing one at that compared to most other courses. Don't underestimate approach this week though, and be sure to give it some weight if you build custom models as I do.
Below you will find two players from each of four different betting tiers (from DraftKings Sportsbook) to win outright, these are the golfers that I like the most for this week as fantasy golf bets, plus a golfer in each tier that I would stay clear from. I would also advise you to throw in some top 5, top 10, and even top 20, 30, or 40 bets for the long shots as well to hedge against your outright bet(s).
Quick Links:
+2500 and lower
Scottie Scheffler (+1000) - Scheffler sort of reminds me a little bit of Finau before his most recent win in terms of all of the top 5's and top 10's prior to breaking through to win his first legit PGA Tour win at THE NORTHERN TRUST in late August. He could have won last week but settled for a T2 and was in the mix to win at Mayakoba but finished 4th when all was said and done. He's a top 10 monster at majors and he seems to be really pressing now to win before 2021 is over, and this is his last chance in an official PGA Tour event. He is fairly strong throughout his bag and it was great to see him have a strong ball-striking week last week gaining 7.47 strokes on the field - the fourth-best ball-striking week of his career, in fact. He had a top 5 here two years ago in his only look at Sea Island, and he's well-positioned to hoist the trophy on Sunday. I think you can bet him to win, to finish top 5, and/or top 10, depending on how much risk and reward you're willing to take on.
Cameron Smith (+1400) - He has one of the best records of anyone on the PGA Tour since early August with four top 10's in seven starts including a 2nd at THE NORTHERN TRUST and a T5 at the WGC - FedEx St.June Invitational, and Smith has two top 15's in his last three starts including last week's T15 where he gained 4.10 on approach and 5.45 via his short game. He doesn't have a track record at Sea Island just yet, but his game fits these two courses very well, and I smell a top 10 coming for him on Sunday. You can bet him to win, to finish top 5, or to finish top 10, or you could bet them all if you're very bullish on Smith and his magnificent mullet.
Avoid: Harris English (+2500) - He's local to this golf club and did have a T6 here last year, but he has also missed the cut here three times in his last five starts and only has two top 20's since 2011. His recent form isn't overly strong either with no top 15's in his last five starts, his off the tee game has been weak, and his putter has been cold since THE NORTHERN TRUST in August. He has the potential to have a top 30 this week, but a player at +2500 needs to have top 10 finishing potential to be worth the risk, and I don't see it happening for English this week.
+2600 to +5000
Kevin Kisner (+3500) - Kisner is one of those players where he can be playing awful but then land on a course that he likes and is good on, and then pop for a top 10. This week is one of those situations as he has such a strong track record at this event with a win in 2015, a runner-up here last year, and he has five top 7's here in the last seven years. I'm normally more of a recent form versus past history type of gambler, but Kisner can turn it on in a hurry and I believe he will this week. He also won just five starts ago at the Wyndham Championship and prior to winning he had a T63 in a small field tournament at a WGC and he had a 73rd before that at The Open Championship where he lost 3.19 strokes total. I think betting him to finish top 10 is ideal this week, or you could be a bit more conservative and place a top 20 wager, but I would be more aggressive with Kisner this week.
Alex Noren (+3500) - Noren had two top 9's in the first two legs of the playoffs last season including his T4 at THE NORTHERN TRUST in a loaded field, and he has six top 27's in his last eight starts. He also has a very respectable track record at this event with two top 18's over the last two years including a T10 two years ago where he had a well-balanced game overall. You can bet him to finish top 10 or top 20 this week depending on which option makes more sense for your risk tolerance.
Avoid: Justin Rose (+5000) - He hasn't started his season off overly well with a T57 in a small field at THE CJ CUP and he's coming off a T40 at Mayakoba where Rose only gained 1.08 strokes total on the field. He did have two top 10's late last season including a T6 at the BMW PGA Championship on the European Tour, but he missed the cut here last year in his only look at this tournament. I think there's a decent chance that he will have a top 30 or a top 40 this week, but you can invest your money better elsewhere in players that have a higher upside.
+5100 to +10000
Adam Long (+9000) - This is a perfect time of year for Long where accuracy and putting matters, and distance isn't a huge factor on shorter courses - perfect for Adam's game. He has had four top 29's in his last five starts including a T11 last week where he gained strokes across the board except for a modest 0.74 loss off the tee. He has two top 35's here since 2019, and his form now is arguably better than the two previous years. I think you can bet him to finish top 20 or top 30 depending on how much of a believer you are in him for this week.
Alex Smalley (+9000) - He's still quite new to the PGA Tour with just eleven starts so far in his young career, but he has only missed one cut in his last nine starts, has six top 31's during that stretch, and is coming off of back-to-back top 15's including his T15 last week where he gained strokes across all major stat categories, and he's a top 30 course fit this week, as well. I would feel comfortable betting him to finish top 20 this week, or you could move into top 30 territory to be more conservative.
Avoid: Seamus Power (+6000) - He was rolling along quite well since earlier this year, but he's coming off a missed cut last week where he lost strokes across the board except for a small gain off the tee, and his history at this tournament is less than ideal with three missed cuts in four starts, and his best finish was a T74 in 2016. I'll jump back on the Power-train soon enough I'm sure, but I'm passing on his services for this week.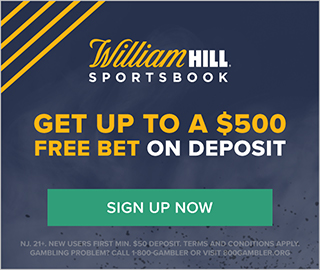 +11000 and higher
Henrik Norlander (+11000) - He didn't play to his strengths at all last week and settled for a T67 which was his worst week since August, but I'm banking on a sharp rebound for him this week. He has two top 5's in his last eight starts, and his experiences at Sea Island have been pretty good with two top 5's since 2016 and he has finished no worse than T54 since then. He was unable to play here last year due to testing positive for COVID-19, and I can see him coming ready to play this week to make up for lost time. You can bet him in a variety of different ways this week, but I would advise betting him to finish top 20 or top 30 - be aware that he could chalk up his third top 5 in five starts here though, so if you're a bit FOMO by nature, then maybe bet him with more confidence.
Denny McCarthy (+13000) - He placed T8 here two years ago thanks to putting the lights out on the greens gaining 7.86 strokes on the field, and I like that his game is a tad more rounded out now than it was then. He has three top 17's in his last five starts and he's doing it with a better than average ball-striking game, and a solid short game - ideal for this week's setup. I think the obvious bet on McCarthy this week is a top 20, but you could move down to a top 30 bet, or move up to a top 10 wager if you believe he finishes his 2021 off with a bang.
Avoid: Cam Davis (+13000) - Davis has a fairly long game, but his lack of accuracy from the tee blocks concerns me a bit this week since he could find himself in some sticky situations. He has failed to make a cut here in two starts in his career, and I think we will see that extend to three this week. He has also been cold over his last four starts with two missed cuts, a T64, and he did have a T27 at the Shriners, but that course fits his game much better than at Sea Island. I believe in the potential of Davis, but he's better suited to tracks that reward distance and don't penalize accuracy too heavily, so him winning at the Rocket Mortgage Classic this Summer isn't all that surprising as that course is a near-perfect fit for his game.
Be sure to do lots of research and due diligence on each player before parting with your hard-earned money, and all the best in having a profitable week!
Sportsbook Reviews
STAY IN TOUCH
Sign up for BettingData's newsletter and get awesome content sent to your inbox.
We'll never share your email address and you can opt out at any time, we promise.
---

Jeremy has been playing fantasy sports for over 20 successful years, and actively plays golf, hockey, baseball, and table tennis. He has over three years of fantasy sports writing experience - including writing a daily fantasy sports strategies and tools eBook in 2016. He is an active member of DraftKings - specializing in NHL and PGA contests over the past 5 years. He enjoys spending time with his family, traveling to hot places in the frigid Canadian Winters, binge-watching on Netflix, and starting and managing digital businesses.