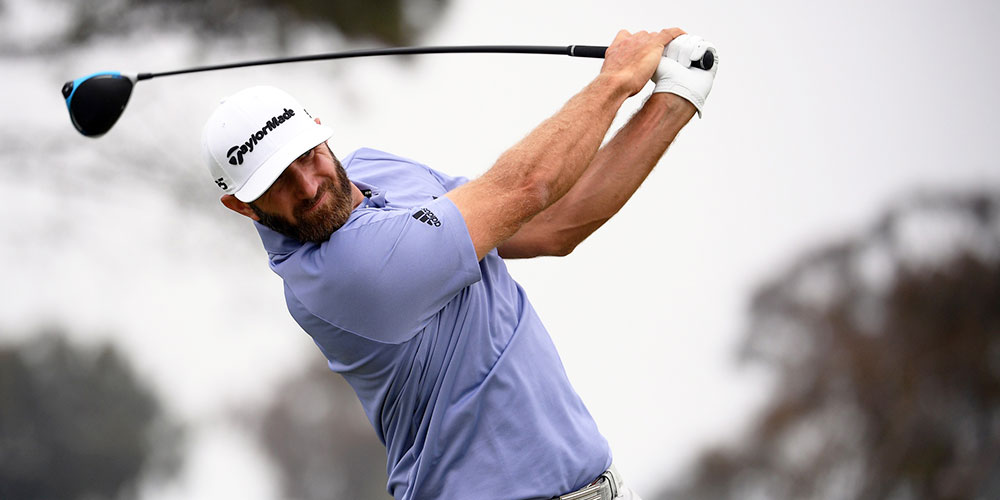 Golf Betting Tips for the 3M Open

---
Golf Betting Tips
It's a bit of a hangover for the golf world this week as we move on from an exciting Open Championship with a rich 149-year playing history, to the 3M Open which has only been played twice in the past and with less than average field quality on both occasions, but any golf tournament on the PGA Tour has my attention. We are in Blaine, Minnesota, this week for the third installment of the 3M Open - a full field of 156 players will be on hand to compete, and the top 65 plus ties will get to play round 3 on Saturday and round 4 on Sunday.
There's $6.6M available to be won this week, the winner receives $1.188M and also gets 500 FedEx Cup points added to his seasonal total. The tournament will again be played at TPC Twin Cities, it's a 7,431-yard track, is a par 71, and the greens are bentgrass. The average winning score at this event since its inception in 2019 is -20, and the best tournament score to date came from Matthew Wolff when he shot a -21 in 2019. Place wagers on golfers this week who make lots of birdies, are solid off-the-tee, are accurate and/or long off the tee, and are good at putting on large bentgrass greens.
Increase your odds to win each one of your golf bets by using helpful PGA Tour tools and analytics.
Questions I have regarding the 3M Open as it relates to betting on players this week:

1. Will the best players in the field bring their A-games or did they leave them behind at the Open Championship? I'm very tempted to bet Louis Oosthuizen to win this week, but he usually plays only the more substantial tournaments on the schedule, so I'm wondering if this week holds much interest for him, or if he will finish something like T34 and not really care too much. He could be motivated by the FedEx Cup points - it's hard to say at this point.
2. Will a low-ranked player win? This is the type of tournament where I could see an 80 to 1 player win because the field seems pretty open to me with a lack of star power and the stars that are playing might not be dialed in after competing in the season's final major last week.
3. Should you make an outright bet this week? This question sort of goes hand in hand with the one above - I think it's very hard to say who will win this tournament. I would normally say Johnson or Oosthuizen since they are clearly the class of the field, but I can't help but wonder what their goals are for this week after coming off strong finishes at the Open Championship, and having to readjust to the time change for a small scale event. Keep an eye on potential withdraws this week!
Below you will find two players from each of four different betting tiers (from DraftKings Sportsbook) to win outright, these are the golfers that I like the most for this week as fantasy golf bets, plus a golfer in each tier that I would stay clear from. I would also advise you to throw in some top 5, top 10, and even top 20 or 30 bets for the long shots as well to hedge against your outright bet(s).
Quick Links:
+2500 and lower
Dustin Johnson (+700) - If we weren't coming off the Open Championship in England then I would be all over Johnson as a betting option to win, but I have some reservations about him and his motivations this week. He withdrew here a year ago with a back injury after a bad first round where he lost strokes in all stat categories except for off-the-tee. He does have four straight top 25's with two top 10's mixed in there including a T8 last week, so if he genuinely has his head in the game this week then he could easily win the tournament by three strokes, or more. I think you can bet him to win, to finish top 5 and/or top 10 this week, but keep an eye on things to make sure he doesn't withdraw before round 1 starts.
Louis Oosthuizen (+1100) - Oosthuizen is playing outstanding golf right now with three runner-up or co-runner-up finishes in his last six starts if you count the Zurich Classic, he is coming off a T3 at the Open Championship, and hasn't finished worse than T18 on the PGA Tour since late April. He hasn't won on the PGA Tour in a while and he keeps coming close, so he could be motivated to get a win under his belt and pad his FedEx Cup point total, as well. I think you can bet him the same way as DJ above, but do keep an eye on his status for round 1.
Avoid: Cameron Tringale (+2500) - It's usually hard to fade a golfer in the upper range, but I'm comfortable with benching Tringale this week since he doesn't have a top 10 since the Valspar Championship in early May, and he has missed the cut in three out of his past seven starts. He did have a T3 here a year ago and could pop again this week, but all of the other betting options in this range are more appetizing to me.
+2600 to +5000
Hank Lebioda (+5000) - With three straight top 8 finishes, there's certainly money to be made on Lebioda right now! His stats are looking very impressive, so if he keeps playing the way he has been then the great finishes should keep piling up. He will cool off sometime soon I'm sure, but jump on him while he's hot. I think a top 10 bet is absolutely doable this week - you could do a top 20 wager to be safer, or even a top 5 bet if you think he can add his third one in his last four starts.
Cameron Davis (+4000) - Davis broke through with his first PGA Tour win two starts ago in Detroit at the Rocket Mortgage Classic in a playoff. He now has three top 6's on the season, has tons of raw talent, and this easy course sets up well for him as a bomber off the tee. He was just outside of the top 10 here last year, and with his game in great shape now and his confidence greater than ever, he's an intriguing bet for this week. I think betting him to finish top 10, top 20, or top 30 are all in play this week depending on your risk and reward take on him.
Avoid: Keegan Bradley (+4000) - Bradley was playing some superb golf earlier this year and up until the PGA Championship, but the putter has gone cold again and he has missed three out of his past four cut lines as a result. He's still solid with his driver and irons, but these bigger greens could give him some trouble and he might have a bunch of three-putts which worries me. He had a T46 here two years ago, and I can see something similar again for him this week which isn't good enough for you to profit off of.
+5100 to +10000
Charl Schwartzel (+5500) - I'm liking what I'm seeing out of Schwartzel these days as he has five top 26's in his last seven starts including a T3 at the Byron Nelson five starts ago and a T19 at the U.S. Open just two starts ago. His stats are a tad spotty but he has been gaining serious strokes with his approach work with 3 to almost 7 strokes gained in this stat category in five out of his last eight starts. He has only played this tournament one time and he finished T3 here last year, so I'm liking the betting possibilities with Charl this week. I think you can bet him to finish top 10 or top 20 depending on how aggressive you want to get.
Mito Pereira (+7000) - You may not know the name very well yet, but Pereira is starting to find his wings on the PGA Tour as he had a T5 last week at the Barbasol Championship, a T34 at the John Deere Classic two starts ago, and he has been tearing it up on the Korn Ferry Tour including winning back-to-back weeks in early June. It could be a bright future ahead for Mito, and I think betting him to finish top 10 or top 20 this week isn't a bad move at all with the upside and win equity he boasts.
Avoid: Dylan Frittelli (+6000) - If you were watching the Open Championship last week, you likely saw a lot of Frittelli who was in the mix to win it all but finally settled for a T5 when all was said and done. He had been missing a crapload of cuts leading up to the big event so I have no idea how he pulled off what he did, and there's no shot tracker data to look at either, but I smell a big regression coming for him this week as his stats prior look very weak. He does tend to miss cuts after having a top 10 finish as well, and I can see that happening this week again, or finishing in the 40's which won't move the betting needle at all.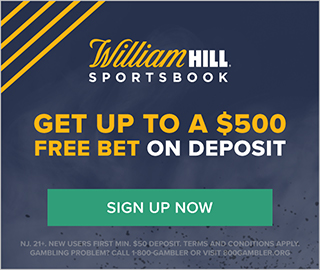 +11000 and higher
Beau Hossler (+13000) - Hossler wasn't really doing too much this season until recently as he has four top 25's in his last five starts including his T10 at the Travelers Championship and he's coming off a T15 last week at the Barbasol Championship where he gained strokes in all major stat categories. I believe this course should be right up his alley again this week and think a top 20 or a top 30 bet should be on your radar.
Satoshi Kodaira (+15000) - Kodaira had three straight top 19's, then a T36, then missed two cuts, and had a T20 last week at the Barbasol Championship, so perhaps he's going to go on another good streak again. He gained almost 9 strokes with his ball-striking last week, and had his putter been on cue like it usually is, he would have easily placed top 10 as he lost almost 2 strokes with the flat stick. I think a top 20 or a top 30 bet should work on Satoshi this week.
Avoid: Rafael Cabrera Bello (+18000) - Cabrera Bello used to be a great golfer, but these times are a-changin' and he seems to have lost his way as the last year or two haven't been too kind to him or his bank account. He has missed three cuts in his last four starts and four cuts in his last six starts with his best finish this season being a T21 which came two months ago. He is losing strokes in many stat categories now, especially in the ball-striking category which is a big, red flag. He could finish twenty or thirty-something this week, but the risk just isn't worth placing a bet on him - lots of way better options in this range.
Be sure to do lots of research and due diligence on each player before parting with your hard-earned money, and all the best in having a profitable week!
Sportsbook Reviews
STAY IN TOUCH
Sign up for BettingData's newsletter and get awesome content sent to your inbox.
We'll never share your email address and you can opt out at any time, we promise.
---

Jeremy has been playing fantasy sports for over 20 successful years, and actively plays golf, hockey, baseball, and table tennis. He has over three years of fantasy sports writing experience - including writing a daily fantasy sports strategies and tools eBook in 2016. He is an active member of DraftKings - specializing in NHL and PGA contests over the past 5 years. He enjoys spending time with his family, traveling to hot places in the frigid Canadian Winters, binge-watching on Netflix, and starting and managing digital businesses.