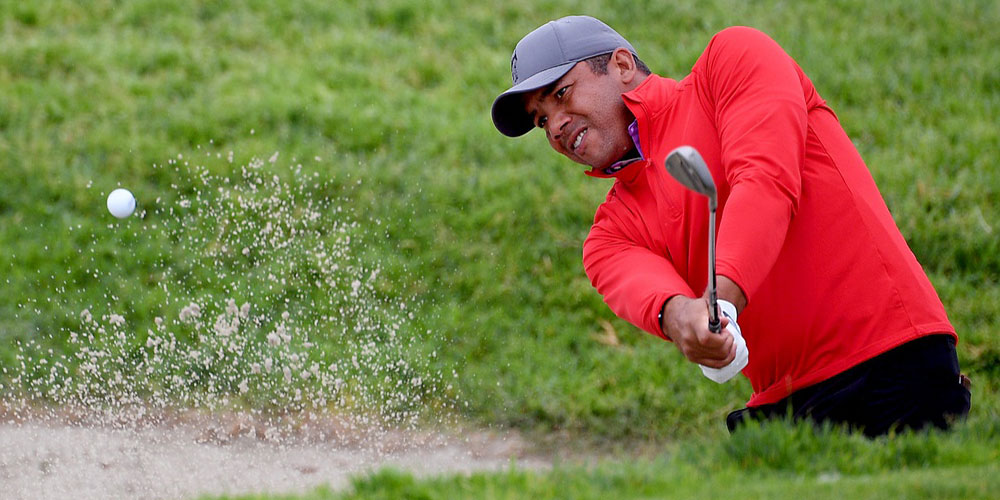 Golf Betting Tips for the Olympic Men's Golf Competition

---
Golf Betting Tips
The Olympics are here and it's almost time for the event that I'm most looking forward to - the men's golf competition which starts at 6:30 pm EST on Wednesday, so be sure to finalize your lineups before the early lock. There have only been three men's golf competitions ever in the Olympics - in 1900, 1904, and 2016. This will mark the fourth installment - we will only see 60 players and Jon Rahm was forced to withdraw due to testing positive for COVID-19 once again, so the top player in the field is now in quarantine instead.
I usually discuss how much the purse is here, how much the winner receives and how many FedEx Cup points the champ gets, but this week is all about the gold, silver, and bronze medals. The tournament will be played at Kasumigaseki Country Club - East Course which is 7,447 yards in length, is a par 71, and the greens are bentgrass. It's hard to predict what the winning score will be this week since the course is new to many of the golfers, but I'll go out on a limb and predict that the winning score is -18. Place bets on golfers this week who are strong off-the-tee, hit accurate approach shots, score well on par 4 holes that are 500+ yards in length, and the bunkers are plentiful here, so players who are good from the sand will be valuable, as well.
Increase your odds to win each one of your golf wagers by using helpful PGA Tour tools and analytics.
Three betting-related questions I have about the Olympic Men's Golf Competition this week:
1. Who wants the gold medal the most? I think the answer should be obvious in that Hideki Matsuyama should have the most drive to win that elusive gold since he's playing in his homeland. Collin Morikawa has family roots tied to Japan - but quite honestly, every one of these players would love to have a gold medal around their neck, but there are likely only 10-15 players who have a legit shot at winning it all.
2. Will military service motivate the two South Korean players? Sungjae Im and Si Woo Kim have extra incentive this week - if either of them wins a medal then they get to avoid doing mandatory military service for two years for South Korea. I'm expecting them to both play well, but winning a medal will be quite challenging - Im has the best shot most likely but don't discount Kim since he can really bring his A-game to events that he's inspired by, and he did win THE PLAYERS Championship when he was very young.
3. Will jet lag factor in? There will be a few players arriving to the tournament site late including Patrick Reed who was a late addition to the field - I can't imagine the jet lag that he will experience all week long. There's a time difference of 13 to 16 hours depending on where players are coming from in North America, and everyone is going to feel the pinch likely, outside of the two Japanese golfers. How that affects each player's performance this week has yet to be seen, but I can see some of them being right off their game.
Below you will find two players from each of four different betting tiers (from DraftKings Sportsbook) to win outright, these are the golfers that I like the most for this week as fantasy golf bets, plus a golfer in each tier that I would stay clear from. I would also advise you to throw in some top 5, top 10, and even top 20 or 30 bets for the long shots as well to hedge against your outright bet(s).
Quick Links:
+2000 and lower
Collin Morikawa (+650) - If you're looking for a player who has the most win equity in this field, then look no further than Morikawa who I feel is trending towards becoming the world's top-ranked golfer in the next few months. He's coming off the massive win at The Open Championship, he was T4 at the U.S. Open, had a runner-up at the Memorial Tournament, enjoyed a T8 at the PGA Championship in late May, his other win this season came at a WGC event in late February, and it seems like he's going to have a top ten every week going forward with a win every ten events or so. You won't find a better approach player in the world, he's very solid off-the-tee, and if his putter is on then he's so hard to beat. I think betting him to win gold AND finish top 5 is ideal, you should win the top 5 bet and be right in the mix with the outright bet, as well.
Hideki Matsuyama (+1200) - Matsuyama has competed and won on this course before, so he's a strong bet to do quite well this week with the Olympics in his home country. He's often bad with his putter, but I expect a much better putting week than he usually has since these greens should be familiar to him, and he has actually gained with the flat stick in half of his last eight events, so that's promising. The excellent ball-striker should make some noise throughout the week, and I think betting him to win, finish top 5, or to finish top 10 are all on the board.
Avoid: Patrick Reed (+1600) - Reed was a late addition thanks to Bryson DeChambeau pulling out due to testing positive for COVID-19, and as a result, he won't be arriving to the area until Wednesday and won't likely get any practice rounds in before he tees it up in round 1. He hasn't been all that great either since his T5 at the Memorial Tournament in early June, so fading him and his jet lag this week just makes too much sense.
+2100 to +5000
Shane Lowry (+2200) - Lowry has been putting up several superb finishes since his T8 at THE PLAYERS Championship - he has four top 12's in his last six tournaments played and just keeps killing it with his approach shots and around the green play to earn those sweet results. I think you can easily bet him to finish top 10 this week, or place a top 5 wager if you're a tad more bullish.
Joaquin Niemann (+2200) - Niemann had a co-runner-up finish two starts ago at the Rocket Mortgage Classic - it's his third co-runner-up or runner-up finish this season, so he has been in contention to win but just hasn't gotten over the hump, yet. He tends to do well in smaller fields with no cut lines, he's statistically sound outside of his around the green play but he's been positive recently in the stat category, and he's a good birdie maker. I think he's a decent bet to finish top 10 this week, so I would bet him accordingly.
Avoid: Tommy Fleetwood (+2800) - Fleetwood is good at making cuts, but all too often he finishes in the 30's and 40's, so he's not a very inspiring betting asset on any given week. His main strength is around the green play, but he has been weak in almost all of the other stat categories. I think his upside is to finish T20 this week, but the risk and payout for that potential finish doesn't make sense to me.
+5100 to +10000
Jhonattan Vegas (+7000) - Vegas has been playing some very nice golf since mid-May with four top 11's in his last six starts including two co-runner-up finishes in his last four events. His stats have been impressive lately, to say the least, and if he keeps gaining with his putter then he could be standing on the podium in the not too distant future. Betting him to finish top 10 is doable, you could try a top 5 bet but a result like that is unlikely given the top of the field is quite strong.
Mito Pereira (+10000) - With three wins on the Korn Ferry Tour this season and two top 6's in his last two starts on the PGA Tour, Pereira is an intriguing betting option this week. He's got that winning pedigree that you just can't teach, he makes lots of birdies, he's a very good ball-striker, and is balanced throughout his bag. Betting him to finish top 20 is fairly safe I would say, you can move into top 10 territory, but there's a lot more risk with that bet, obviously.
Avoid: Sebastian Munoz (+8000) - Many of us were on Munoz late last season when he was putting up consistent high finishes, but he hasn't been all that great this season. He does have two top 4's in his last seven starts, but he also has four missed cuts during that span, as well. He has a ton of missed cuts this season along with lots of bad finishes when he does play weekend golf - he pops from time to time, but I don't see any popping happening this week for him in Japan.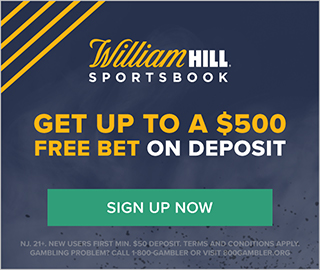 +11000 and higher
Henrik Norlander (+13000) - Norlander is likely my favorite player down near the bottom of the betting board - he's coming off a T5 at the Barbasol Championship, has three top 28's in his last five starts, and has made five consecutive cut lines. He gained over 7.5 strokes with his approach play at the Barbasol Championship, and he regularly gains in this stat category which I like seeing as it's arguably the most important one at any tournament. A top 20 bet on him this week is certainly doable, but I wouldn't go any higher than that.
Ryan Fox (+13000) - Fox had a nice, little stretch of play on the European Tour from February to June with four top 14's in five events including a T6 at the Saudi International. He made the cut at The Open Championship two weeks ago in a stacked field, and I think it's possible he finishes top 20 this week. I can't strongly endorse him as a bet since most betting websites aren't going beyond the top 20 this week with such a small field on tap and he hasn't been outstanding lately, but he's worth investigating unlike most of the scrubs down here.
Avoid: Sepp Straka (+25000) - Straka is a name that most of us know since he's a regular on the PGA Tour, but he's going through a very bad stretch right now as he has missed six cut lines in his last seven starts. His game is in a bad place right now, and the Olympics certainly isn't a good venue for him to find his game - avoid him at all costs this week.
Be sure to do lots of research and due diligence on each player before parting with your hard-earned money, and all the best in having a profitable week!
Sportsbook Reviews
STAY IN TOUCH
Sign up for BettingData's newsletter and get awesome content sent to your inbox.
We'll never share your email address and you can opt out at any time, we promise.
---

Jeremy has been playing fantasy sports for over 20 successful years, and actively plays golf, hockey, baseball, and table tennis. He has over three years of fantasy sports writing experience - including writing a daily fantasy sports strategies and tools eBook in 2016. He is an active member of DraftKings - specializing in NHL and PGA contests over the past 5 years. He enjoys spending time with his family, traveling to hot places in the frigid Canadian Winters, binge-watching on Netflix, and starting and managing digital businesses.