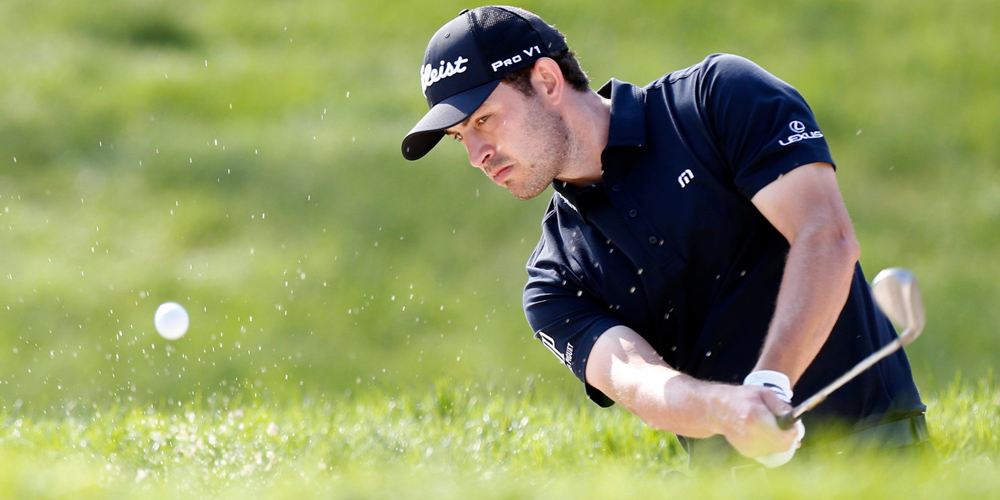 Golf Betting Tips For the 2021 AT&T Pebble Beach Pro-Am

---
Golf Betting Tips
The PGA Tour returns to California this week after spending a few days in Arizona last week for the Waste Management Phoenix Open. We get back a full-field of players this week with 156 competitors settling on two courses, instead of the usual three that we see in most years but due to COVID-19, they have removed Monterey Peninsula from the rotation. The field quality takes a significant dip from last week, especially with world #1 Dustin Johnson withdrawing on Monday night. There will be no amateur/celebrity golfers this year, which I like because they slow downplay and it hurts the overall TV-viewing experience.
There's $7M on the line to be won this week, the winner gets $1.26M and also receives 500 valuable FedEx Cup points. The two tracks that will be played this week include Pebble Beach and Spyglass Hill - both are par 72's and feature poa annua for the green type, PB is 7,051 yards, and SH is 7,041 yards. The winning score at the tournament over the past decade averages -17.5, which interestingly enough, is exactly the same average as last week's Phoenix Open. Brandt Snedeker is the man to beat in terms of tournament record as he shot a -22 just six years ago in 2015. Bet on players this week that are strong off the tee and on their approaches, who can make tons of birdies, and gain strokes on par 4s and 5s.
Increase your winning probability for each one of your golf bets by using these helpful PGA Tour tools and analytics.
Below you will discover two players from each of four different betting tiers (from DraftKings Sportsbook) to win outright, these are the golfers that I like the most for this week as fantasy golf bets, plus a golfer in each tier that I would stay clear from. I would also advise you to throw in some top 5, top 10, and even top 20 or 30 bets for the long shots as well to hedge against your outright bet(s).
Quick Links:
+2000 and lower
Patrick Cantlay (+750) - Cantlay has to be happy right now as Dustin Johnson has withdrawn after his victory overseas last week - he's now the betting favorite. Cantlay won back in October at the ZOZO Championship, is coming off a solo 2nd at The American Express, has been in the top 17 over his last four starts, and is 7 for 7 overall this season. He also has a fairly solid track record at this tournament with a T9, a T11, a T35, and a T48. Betting any player outright is always risky but I think you could bet Cantlay to win this week and be sure to also do a top 5 and/or a top 10 in case he doesn't take it down.
Paul Casey (+1400) - Casey has rediscovered his great golf game once again as he won two weeks ago at the Omega Dubai Desert Classic, is coming off a T12 last week at the Saudi International, and a T8 at The American Express rounds out his impressive start to 2021. He was runner-up here two years ago, T8 three years ago, and wasn't quite as good last year but did finish T64. I wouldn't bet him to win this week but I think a top 10 is certainly a respectable wager for Casey.
Avoid: Jason Day (+2000) - This is a tough call to make as Day has been so stellar at this event with four straight top 5's, but he has missed his last two cuts and is just 5 for 9 so far this season. His highest finish was T7 at the Houston Open way back in early November, and while he could pop off again this week for a top 5, I just don't think his current form is worth investing into.
+2100 to +5000
Francesco Molinari (+2200) - Molinari has got his groove back now that he's settled into his California home, and has back-to-back top 10's this year at The American Express and the Farmers Insurance Open. His stats are trending up, he's a former major winner, and was good here at the U.S. Open two years ago when he finished T16 in a much better field than this week, and Pebble Beach was playing much more difficult too.
Kevin Streelman (+4000) - Streelman has been terrific at this venue with three straight top 7's including his runner-up finish last year, and has five straight top 17's. He's coming off a nice T22 last week with excellent ball-striking and has three top 37's in his last four starts. I don't think I would count on another top 5 this year, but I think you would be taking a calculated risk betting him to finish top 10 or 20.
Avoid: Rickie Fowler (+4500) - I don't have much faith in Fowler right now as he's playing around with different clubs and who knows what else. He even borrowed his caddie's putter for his 2nd round last week and while it was an improvement on his first round, he still missed the cut by a wide margin. He doesn't have a track record at this tournament either, so I don't see a reason to gamble on a player who appears to have put golf on his back-burner.
+5100 to +10000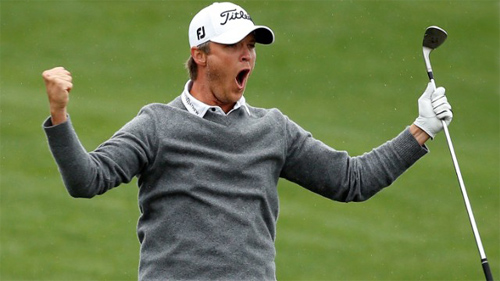 Matt Jones (+6600) - Jones has made 8 straight cut lines and has four top 30's during that stretch including last week's T30 by shooting two 68's and two 69's - now that's consistency I like seeing. He's 11 for 13 at this event, has six top 25's, and is coming off his best performance at Pebble Beach with a T5 just last year. Depending on your risk tolerance this week, you can bet Jones to finish top 5, top 10, or top 20.
Peter Malnati (+5500) - Malnati has been solid this season with three top 10's in 10 starts including last week's T10. He does have two missed cuts in his last four starts but has two top 14's in the cuts that he's made. He was T11 here last year after entering the final round at T6, and had a T35 three years ago, so he has some decent success here recently. I think a top 20 or 30 wager on Malnati this week seems like a decent idea.
Avoid: Branden Grace (+8500) - Grace is a shell of his former self these days as he's only 4 for 9 so far this season and his best finish came back in mid-September when he finished T29 at the Safeway Open. He missed the cut here last year and did have top 30's the two years prior, but that's when he was playing much better than he is now. I don't see any positive indicators for betting Grace this week - allocate your money elsewhere.
+10100 and higher
Brian Gay (+30000) - Gay won the Bermuda Championship earlier this season but hasn't been overly spectacular recently. This event has been very profitable for Gay over the years which is why I like him this week in a range that is quite weak, to be honest. Two years ago he was T7, he had a T8 three years ago, and was T38 a year ago. A top 30 or 40 bet would be fine for Gay this week, I just wouldn't put down more than 5 or 10 bucks.
Andrew Putnam (+11000) - Putnam is coming off his best start of the season with a T7 last week thanks to his closing round 65, and his worst round was 69, so he played quite well from Thursday through Sunday. He had a T21 three weeks ago also, so he's found his A-game since returning from Hawaii where he missed the cut at the Sony Open. He finished T38 here two years ago, so throwing a top 30 or 40 dart on Putnam this week wouldn't be a terrible bet by any means.
Avoid: D.A. Points (+125000) - Points has been god-awful this season with only one made cut in 7 starts and has even stunk it up on the Korn Ferry Tour with multiple missed cuts in a row. He has also missed the cut in three straight years at this event, so there's no reason to look to D.A. to make you money this week, or any week, really.
Be sure to do lots of research and due diligence on each player before parting with your hard-earned money, and all the best for having a profitable week!
Sportsbook Reviews
STAY IN TOUCH
Sign up for BettingData's newsletter and get awesome content sent to your inbox.
We'll never share your email address and you can opt out at any time, we promise.
---

Jeremy has been playing fantasy sports for over 20 successful years, and actively plays golf, hockey, baseball, and table tennis. He has over three years of fantasy sports writing experience - including writing a daily fantasy sports strategies and tools eBook in 2016. He is an active member of DraftKings - specializing in NHL and PGA contests over the past 5 years. He enjoys spending time with his family, traveling to hot places in the frigid Canadian Winters, binge-watching on Netflix, and starting and managing digital businesses.