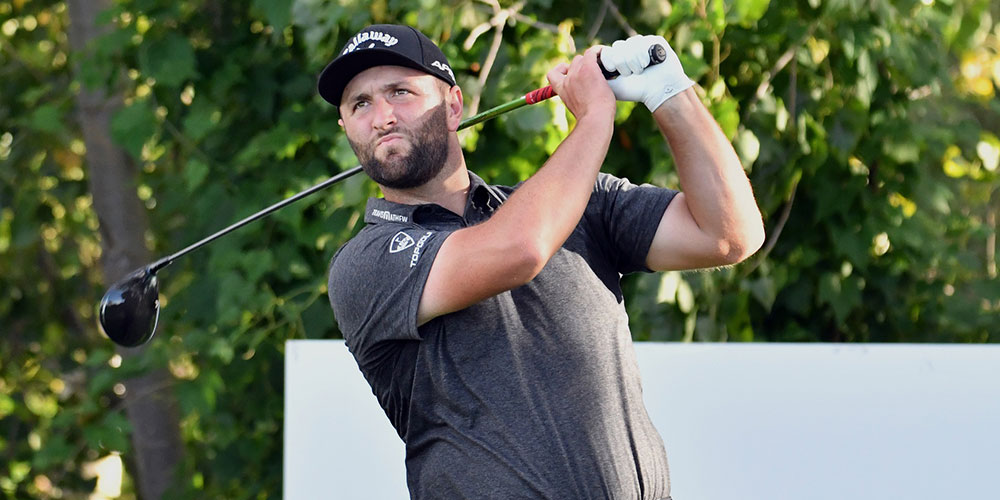 Golf Betting Tips for the BMW Championship

---
Golf Betting Tips
The FedExCup playoffs now move into leg two this week with the BMW Championship on tap for the top 70 players in the FedExCup standings. This event has been a mainstay as the second playoff event since the PGA Tour introduced the FedExCup in 2007. We only have 69 players in action this week since Patrick Reed is dealing with an illness, and there is no cut to worry about which is good because many DFS users had a tough time getting 6/6 into the weekend last week with the likes of Collin Morikawa, Dustin Johnson, Adam Scott, and other solid players missing the cut at THE NORTHERN TRUST.
There's again $9.5M available to be won this week, the winner receives $1.71M and also pulls down a huge 2,000 FedEx Cup points. The BMW Championship will be played at the Caves Valley Golf Course this week for the first PGA Tour event in the track's history - it's a 7,542-yard course, is a par 72, and the greens are bentgrass. The average winning score at this tournament over the past decade is -18.0, but it's hard to say where the winning score will end up this week since this course is brand new and we have no player data for it. The event record is held by Justin Thomas when he shot a -25 two years ago at the Medinah Country Club to beat Patrick Cantlay by three strokes. Place bets on golfers this week who are excellent approach shot makers, are good from the sand, are accurate from over 200 yards, and score well on par 4s that range from 450-500 yards.
Increase your odds to win each one of your golf bets by using helpful PGA Tour tools and analytics.
Three questions I have regarding the BMW Championship this week:

1. Will some players burn out? This is a busy time of the season for many of the best players as there are three straight weeks that most of them partake in since each playoff event is a high-stakes spectacle with tons of FedExCup points on the line and big purses, as well. Some players including those who competed at the Olympics in Japan might start to fade a bit down the stretch, so keep an eye on interviews to see which players have nothing much left in the tank at this point and tread lightly on them.
2. Did the weekend off do some players good? It was an extra-long playoff event last week since round 4 was wiped out on Sunday and players had to play on Monday to wrap THE NORTHERN TRUST tournament up. The likes of Collin Morikawa and others who missed the cut may be well-positioned to do well this week since they should be more rested and settled at this week's course.
3. Will COVID-19 rear its ugly head again? We have seen a good number of players miss one or more events this season due to testing positive for COVID-19. I hate to say it, but we might see at least one superstar test positive for the virus again and miss this week and even next week's Tour Championship when the field is whittled down to just 30. Here's to hoping we have the most star power in the final two weeks as possible, and at the very least, don't see any withdraws after the tournaments begin.
Below you will find two players from each of four different betting tiers (from DraftKings Sportsbook) to win outright, these are the golfers that I like the most for this week as fantasy golf bets, plus a golfer in each tier that I would stay clear from. I would also advise you to throw in some top 5, top 10, and even top 20 or 30 bets for the long shots as well to hedge against your outright bet(s).
Quick Links:
+2500 and lower
Jon Rahm (+550) - He's the best player in the world now and he's the betting favorite by far this week, and for good reason, as Rahm is so solid throughout his bag and gained a season-best and a career second-best 12.59 strokes with his ball-striking last week to finish 3rd. He has gone T8-Win-3rd-3rd over his past four tournaments played, and would have won the Memorial Tournament during this same span had he not had to withdraw due to testing positive for COVID-19. I think betting Rahm to win, finish top 5, AND finish top 10 are all formidable bets this week.
Justin Thomas (+1200) - We have been waiting for Thomas to break out from his five-month-long slumber post his PLAYERS Championship win, and it happened last week with a T4 finish thanks to strong ball-striking and putting. There is a bunch of risk for him this week since he could regress once again, but his stats look solid and he should be all over the leaderboard again this week. I think you can bet him to finish top 5 or top 10 depending on how much risk and reward you're after - you can also bet him to win outright too, but I don't see him winning again until next season.
Avoid: Collin Morikawa (+1800) - Rumors are swirling that he is nursing a sore back - that would make sense since his best weapon is usually his approach play and he has been less than average in that stat category over his past three tournaments played. He has had some extra time to rest his body since missing the cut last week, but I'm waiting to see what he does this week before deciding on betting him or not next week for the Tour Championship.
+2600 to +5000
Cameron Smith (+2800) - He goes on tears from time to time including his T11-T4-T2 stretch last Fall, then from February to April he went 4th-T11-T17-T28-T10-T9-Win (at the Zurich Classic), and fast forward to the Olympics where he had a T10, then posted a T5 at the WGC-FedEx St.Jude Invitational, and he lost in a playoff last week to Tony Finau. This current streak could extend this week or end, but I'm betting it's the former more than the latter. He gained 8.39 strokes in approach last week which was the best of his career, and even if he just does half that well this week, he should have another solid finish. I think you can bet him to finish top 5, top 10, or top 20 depending on how bullish you are on the Aussie this week.
Scottie Scheffler (+3000) - Scheffler had a poor putting week last week at THE NORTHERN TRUST losing over 3 strokes and finishing T43, but he was good in all other stat categories aside from losing 0.42 strokes around the green. He had four top 8's in his previous seven starts including a solo 3rd place finish at the Memorial Tournament in a pretty strong field, and he keeps knocking on the door to win his first PGA Tour event. I think betting him to finish top 10 is just fine this week, you could place a top 5 wager, or a top 20 bet if you're a bit less optimistic about the Texan.
Avoid: Webb Simpson (+4000) - Simpson has had a decent season for the most part, but over his last six starts he has two missed cuts, just one top 10 which came at his local course in North Carolina, and didn't fare so well last week finishing T47 after not doing so well off the tee or on the greens. He could put up a top 20 this week, but the payoff wouldn't be huge and there's too much risk for my liking to do that anyways.
+5100 to +10000
Russell Henley (+6500) - Henley had his second-worst putting performance of his career last week losing over 6 strokes on the greens, but he was excellent with his ball-striking and ultimately finished T56. Before last week though he had four top 19's in five starts including a T7 at the Wyndham Championship, and as long as his putter is half decent this week, he should etch out another top 20. You could bet him to finish top 10 this week, but I would err on the side of caution and go for the top 20 wager.
Keegan Bradley (+7000) - All Bradley needs to do on a typical week is have an average putting week and he will finish top 10 or top 20 since his approach play is elite. He finished T11 last week thanks to gaining almost 3 strokes putting and as long as he gains around a stroke putting this week he should easily have a top 20 and be in the hunt for a top 10 - bet him either way depending on what makes more sense for your risk tolerance.
Avoid: Jason Kokrak (+6500) - He has two wins this season but is trending in the wrong direction since he doesn't have a top 10 since his win in May at the Charles Schwab Challenge, has missed the cut in half of his last six starts including missing weekend golf in two straight tournaments, and he's bleeding strokes across the board, even with his putter which had been so strong for him this season. You can bet Kokrak again, but should wait until some point next season.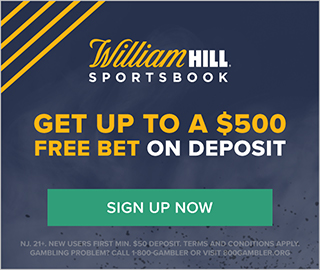 +11000 and higher
Maverick McNealy (+11000) - He has top 30's in seven straight events now thanks to strong ball-striking where he has gained strokes in nine straight events that had shot tracker technology in place, and has been very good with his putter since late May. He might be starting to get a bit over his head in terms of the stiff competition, but I think placing a top 20 or a top 30 bet on McNealy this week is respectable in my books.
Sebastian Munoz (+13000) - Munoz has a 4th and a T4 in his last five tournaments played and is coming off a T21 last week where he gained almost 5 strokes with his approach play. He has been statistically sound since mid-July and another positive I like about him is that he was spectacular last season in the playoffs and appears to be heading in the same direction again this year. I think you can bet him to finish top 10, top 20, or top 30 depending on how much reward you're looking for and how much risk you can absorb.
Avoid: Max Homa (+13000) - Homa can pop here and there and did win The Genesis Invitational back in February, but his putter has gone completely south and it has led to four missed cuts in his last nine starts and his best finish over his last six starts is a T25 which came four starts ago at the Rocket Mortgage Classic in a weak field. Until he corrects what ails him on the greens and around the greens, you're best to stay off him when it comes to laying down money.
Be sure to do lots of research and due diligence on each player before parting with your hard-earned money, and all the best in having a profitable week!
Sportsbook Reviews
STAY IN TOUCH
Sign up for BettingData's newsletter and get awesome content sent to your inbox.
We'll never share your email address and you can opt out at any time, we promise.
---

Jeremy has been playing fantasy sports for over 20 successful years, and actively plays golf, hockey, baseball, and table tennis. He has over three years of fantasy sports writing experience - including writing a daily fantasy sports strategies and tools eBook in 2016. He is an active member of DraftKings - specializing in NHL and PGA contests over the past 5 years. He enjoys spending time with his family, traveling to hot places in the frigid Canadian Winters, binge-watching on Netflix, and starting and managing digital businesses.