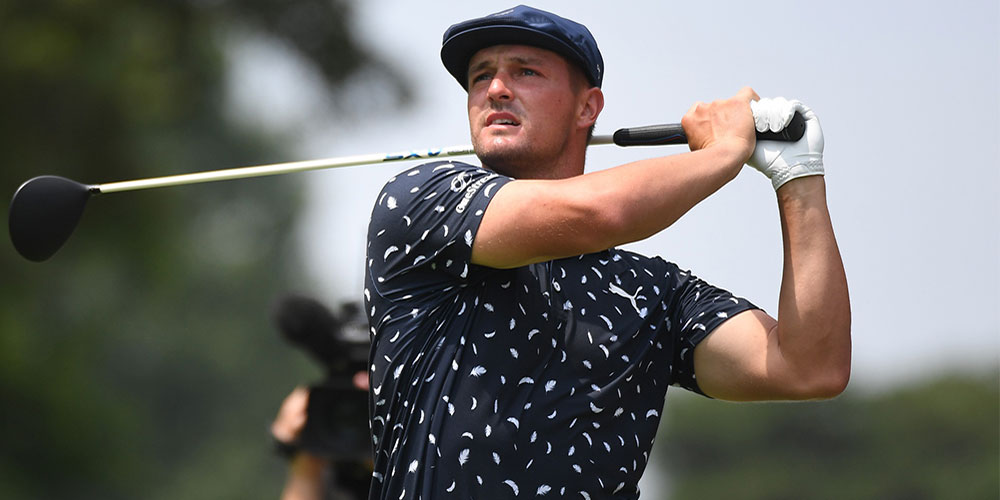 Golf Betting Tips for the Tour Championship

---
Golf Betting Tips
It all comes down to this week at the Tour Championship - the final event of the 2020-2021 PGA Tour season with just 29 golfers in action - unfortunately Patrick Reed is still out so we won't see the usual field size of 30 this year. The Tour Championship has been a staple on the PGA Tour since 1987 when it was originally named the Nabisco Championship - it has been the final event in the playoffs since 2007, and it has been played at the East Lake Golf Club since 2004. The field size as previously mentioned is just 29 golfers, and there is of course no cut line, so every golfer will play all four rounds unless there's a withdraw(s).
There's $60M available to be won this week in FedExCup money, the winner receives an insane $15M and also hoists the FedExCup. East Lake Golf Club is 7,346 yards in length, is a par 70, and the greens are Bermuda. The average winning score at this event over the past decade is -12.5, so expect the winning score to be in that general range, although the winning score over the past two years was -18 in 2019 and -21 in 2020, so we could see a score more similar to these better numbers. The event record is held by Tiger Woods who shot a -23 in the first year of the playoffs in 2007 to win by 8 huge strokes. Place bets on golfers this week who have a solid approach game, who are sound off the tee, who are good with chipping and putting, and who do well from tee to green.
Increase your odds to win each one of your golf bets by using helpful PGA Tour tools and analytics.
Questions I have regarding the Tour Championship as it relates to betting on players this week:

1. Which side of the betting board to play? There are two different ways you can bet on players this week - bet on them using starting scores which range from -10 to even par, or bet the normal way where starting strokes don't factor in. You will get better betting odds if you don't factor in starting strokes, especially for the elite players at the top, so I recommend going in that direction and the odds you see below along with my comments are tailored towards traditional scoring where every golfer starts at even par. You can only bet golfers to win, finish top 5, or top 10 this week on DK Sportsbook, so you don't have a ton of betting options to explore this week unless you want to also bet by round.
2. Will starting strokes change how players approach the week? It must be nice being Patrick Cantlay who current leads the FedExCup standings and starts at -10, but how will the players at the top with strokes in hand deal with that? Will the bottom golfers who start at even par, -1, or -2 be extra motivated to play well and ascend up the leaderboard? These are the questions I'm asking myself before I place any bets this week.
3. Does experience matter at East Lake? I typically like betting on golfers who have played courses in the past and done well, but we have seen players do quite well here in the past in their rookie year. Schauffele won in his first year in 2017, Morikawa finished T6 a year ago, Scheffler made up a bunch of strokes and finished T5 last year, Spieth was a co-runner-up in 2013 and on and on with the rooks. Past results do matter, but maybe this week don't lean on them as heavily as you normally do, especially with the starting scores playing a factor, as well.
Below you will find two players from each of four different betting tiers (from DraftKings Sportsbook) to win outright, these are the golfers that I like the most for this week as fantasy golf bets, plus a golfer in each tier that I would stay clear from. I would also advise you to throw in some top 5 or top 10 bets for the long shots as well to hedge against your outright bet(s).
Quick Links:
+1400 and lower
Jon Rahm (+600) - There world's top-ranked player has been so strong this season with 65% of his starts going for top 10's including winning the U.S. Open four starts ago, and he has five straight top 9's - should have been six but he, unfortunately, tested positive for COVID-19 in round three at the Memorial Tournament when he was totally dominating the leaderboard and would have won. Approach is the most important stat to focus on this week, and Rahm is the best there is in that category, especially with Morikawa faltering as of late. I think you can bet him to win, finish top 5 AND to finish top 10 if you'd like - you should win at least the two latter bets and potentially all three.
Justin Thomas (+1400) - Deciding on the second player to bet in this range was challenging, but in a good way of course since this is the elite range and all players are relatively outstanding. I went with Thomas as his results on this course are incredible with a 2nd, a T2, and a T3 over the past four years, and he has finished no worse than T7 during his five years in the playoffs. He almost always gains strokes on approach which I like, is pretty good off the tee, and if his putter gains him a few strokes this week then he should have another elite finish this year, as well. I wouldn't bet him to win but could easily do a top 5 or a top 10 to be more conservative.
Avoid: Dustin Johnson (+1200) - I like all of the golfers in this top range but decided to fade Johnson since he has lost at least a stroke in approach over the first two playoff events, and has been relying on the putter too much to achieve good results lately - he gained almost 6 strokes last week to help him finish T6, and that was his best putting week in over a year. He could rebound with a solid ball-striking week and finish top 5 or top 10, but I'm not betting DJ this week.
+1500 to +2000
Bryson DeChambeau (+1600) - He's an off the tee monster and has been net positive with his approach play quite often recently, so DeChambeau looks like a decent bet this week, especially if he can put aside his playoff loss last week to Patrick Cantlay. He hasn't fared super-well at East Lake just yet, but his game is at a whole new level now and he could easily breakthrough this week. I think you can bet him to finish top 5 or top 10 depending on how much risk and reward you're after - an outright bet is possible as well but I would be reluctant to pull the trigger on that wager since he has lost strokes around the green in seven straight events.
Scottie Scheffler (+2000) - He was uncharacteristically bad last week off the tee after gaining in that stat category in at least twelve straight starts - he finished T22 but it could have easily been a top 15 had his driver been more in tune with his norm. He had three top 8's in five starts before the playoffs started, he climbed up the leaderboard nicely last year to finish T5, and I think it could happen again this year too. I think betting him to finish top 10 is what I would do with Scheffler this week, but you could do a top 5 bet if you think he will shine once again at East Lake.
Avoid: Jordan Spieth (+1600) - Spieth seems to have lost his approach game over his last three starts, the driver has been quite bad during those tournaments as well, and I want ball-strikers on my betting card this week. In the two playoff events he had a T73 at THE NORTHERN TRUST and a T34 last week, so his betting value seems to be gone for now - wait on Jordan until next year when he's sizzling once again.
+2100 to +3000
Daniel Berger (+2500) - I want to reiterate that approach players are where it's at this week, so give me some shares of Berger who has gained strokes in 14 straight tournaments and it's likely 15 since he finished T8 at The Open Championship but there's no shot link data to back that up. He had three top 8's in four events heading into the playoffs, but his putter has been letting him down as he has lost 9 strokes over the two playoff events - if he gains at all with the flat stick this week then he should be inside the top 10, and should be hungry to make up ground since he starts at even par. I think a top 5 or a top 10 wager on Berger is certainly in the cards.
Abraham Ancer (+2500) - He won three starts ago at the WGC-FedEx St.Jude Invitational thanks to remarkable play across the board, then he had a T64 in the first playoff tournament which I can forgive him as he was coming off the high of his first PGA Tour win, and last week he was T9 thanks to solid play outside of his around the green work. He's a solid ball-striker and putts very well too - I like him this week as a top 10 bet.
Avoid: Collin Morikawa (+2200) - He's dealing with a back injury and as a result, his best tool, his approach play, is suffering as over his past four events it reads as -1.53, 0.00, -0.54, and 0.49. He has been one of the worst players in the playoffs with a missed cut and a T63, and as much as I love me some Morikawa, we have to wait for his back to heal up and his game to rebound before we can lay down money on the kid again.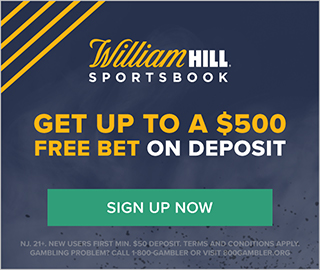 +3100 and higher
Sam Burns (+3500) - With a win, a 2nd, a T2, and an 8th over his last nine tournaments, Burns has been playing very well and has gained in all major stat categories in the playoffs except for a small loss around the green at THE NORTHERN TRUST. He's coming off a T8 last week, can make birdies in bunches, and has gained over 6 strokes off the tee at the two playoff events. He will be seeing East Lake for the first time in his career, but he can pop in a huge way on any given week, and I want some Sam Burns action this week. I think the smart play is a top 10 wager, but I wouldn't blame you for throwing down a top 5 bet on him this week.
Sungjae Im (+3500) - Im is peaking at just the right time with a T16 at THE NORTHERN TRUST and he had a solo 3rd last week thanks to gaining strokes in all of the major stat categories. He did ride a hot putter though last week and it's hard to say if he can keep that going again this week, but he did gain over 7 strokes here with the flat stick two years ago, so it's possible he putts the lights out again this year and has a top 5 or a top 10 finish - bet him as you see fit.
Avoid: Billy Horschel (+6500) - Horschel is likely the best match-play golfer of the season since he won the WGC-Dell Technologies Match Play event in March and he finished 4th with his partner at the Zurich Classic in April. Outside of those two finishes though he hasn't had a top 10 since February and that was in a small WGC field with no cut line. It also doesn't help that he lost strokes across the board last week except for a modest gain in around the green play. Billy-Ho might be in play as a bet at some point next season, but you can wait him out - possibly until the next match-play tournament.
Be sure to do lots of research and due diligence on each player before parting with your hard-earned money, and all the best in having a profitable week!
Sportsbook Reviews
STAY IN TOUCH
Sign up for BettingData's newsletter and get awesome content sent to your inbox.
We'll never share your email address and you can opt out at any time, we promise.
---

Jeremy has been playing fantasy sports for over 20 successful years, and actively plays golf, hockey, baseball, and table tennis. He has over three years of fantasy sports writing experience - including writing a daily fantasy sports strategies and tools eBook in 2016. He is an active member of DraftKings - specializing in NHL and PGA contests over the past 5 years. He enjoys spending time with his family, traveling to hot places in the frigid Canadian Winters, binge-watching on Netflix, and starting and managing digital businesses.