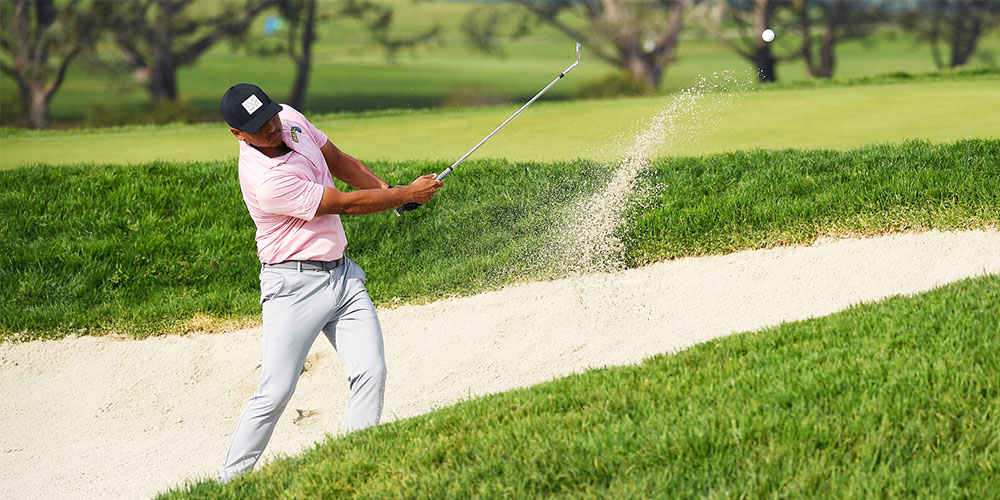 Golf Betting Tips for the Fortinet Championship

---
Golf Betting Tips
The PGA Tour is back for a brand new season with players now heading to Napa, California, for the Fortinet Championship (formerly the Safeway Open). This event has been a staple on the PGA Tour since 2007 when it was originally named the Fry's Electronics Open and played at the Grayhawk Golf Club - Raptor Course in Scottsdale, Arizona. We have 156 players in action this week, with the top 65 plus ties moving through to the weekend to play round 3 and round 4.
There's $7M available to be won this week, the winner receives $1.26M and also gets 500 FedEx Cup points. The Fortinet Championship will be played for the first time with this particular sponsor and name, and it will be at the Silverado Country Club - North Course for the sixth consecutive year - it's a 7,123 yard track, is a par 72, and the greens are bentgrass. The average winning score at this tournament over the past decade is -16.5, and over the past five years on this specific course it has averaged -17.0, so expect a winning score around that number again this year, unless Jon Rahm goes nuclear and sets a new tournament record. The tournament record came just last season when Stewart Cink shot a -21 to beat Harry Higgs by two strokes, and win for the first time on the PGA Tour since 2009. Place bets on golfers this week who are strong off the tee, are solid approach players, score well on par 5s, can make plenty of birdies, and are good about avoiding bogeys and doubles.
Increase your odds of winning each one of your golf bets by using projected PGA Tour player stats and finishes.
Three questions I have regarding the Fortinet Championship this week:

1. Is it worth betting on Jon Rahm this week? Since the field is relatively weak and Jon Rahm is clearly the favorite, his odds to win, finish top 5, top 10, etc. are fairly short, so does it make sense to take on the risk for the low payouts? I'll leave that up to you to decide but I'm game.
2. Should you bet on a long shot? There are many rookies and sponsor exemptions in the field this week - their odds are long to do well, but that could present a good opportunity to jump on a player or two and potentially cash in well. Take a look at the best players who graduated from the Korn Ferry Tour last season and look for some value picks to finish top 20, top 30, or even top 40.
3. Who wants that big first start? There were a bunch of players who underachieved last season and who are in the field this week - Webb Simpson comes to mind - sure, he made it to the BMW Championship and had a half-decent season overall, but no wins and "only" six top 10's in 21 starts and his best was a T4. His stats slipped a bunch too, so it will be interesting to see if he becomes an elite player again or if his prime years are gone. Simpson hasn't played this event since 2017, so he could be highly motivated to get off to a strong start this season and improve upon his 2020-2021 results.
Below you will find two players from each of four different betting tiers (from DraftKings Sportsbook) to win outright, these are the golfers that I like the most for this week as fantasy golf bets, plus a golfer in each tier that I would stay clear from. I would also advise you to throw in some top 5, top 10, and even top 20 or 30 bets for the long shots as well to hedge against your outright bet(s).
Quick Links:
+2500 and lower
Jon Rahm (+350) - I can't remember the last time a golfer's winning odds were so short as Rahm's this week, but he's in a fairly weak field and is the only superstar in it so it's understandable. By all indications, he should win this tournament and has been blistering hot with six straight top 9's including winning the U.S. Open five starts ago and don't forget that he would have won the Memorial Tournament had he not been forced to withdraw in round 3 due to testing positive for COVID-19. He was so close to winning the Tour Championship two weeks ago and I think he will use that to destroy the field this week. Betting him to win, to finish top 5 and top 10 is good with me even though his odds are very short and the payouts won't be super high - the risk is very minimal but keep an eye out to make sure he doesn't withdraw before Thursday morning.
Kevin Na (+1600) - I normally don't consider Na as a player to bet or even play in DFS as he's very spotty with his results and tends to withdraw from time to time, but he has been scorching since his T2 at the John Deere Classic with another T2, a 3rd at the Tour Championship after starting way back from the leaders, and an 8th since, plus two other top 23's during that torrid span. His heater could end at any time, but in this sub-par field and with how he has been striking the ball, it's a good idea to hop on the Na train this week. Betting him to finish top 10 is what I would do, but you could place a top 5 wager if you want to be more aggressive - just don't bet him to win though with Rahm in the field.
Avoid: Hideki Matsuyama (+2200) - This year's Masters champ has had a bit of an up and down season and is currently down now with a missed cut and finishing no better than T26 over his last four starts, and that T26 was at the Tour Championship with only 30 players in action. He could finish top 20 this week, but the payoff isn't worth the risk in my opinion, so hold off betting Hideki for now.
+2600 to +5000
Sebastian Munoz (+4500) - When Munoz is playing to his strengths he can put together excellent rounds and tournaments, and he's playing quite well as of late with two T4's and finishing inside the top 29 in five out of his last six starts. He won't amaze you with his stats, but he finds ways to get the job done and I think betting him to finish top 10 or top 20 this week is doable.
Harold Varner III (+4000) - I'm not usually too into HV3 on any given week as he's hard to time out for a good performance and gets cut every two or three starts quite often, but he's been on point over his last four tournaments played with three top 15's in his last four starts including a T11 at THE NORTHERN TRUST and a T12 at the BMW Championship which are the first two playoff events, of course. He's solid with his approach, around the green, tee to green, and strokes gained: total, and I do like him as a betting target this week. I think you can easily bet him to finish top 20, or wager him to finish top 10 but just be aware that he only had one top 10 last season.
Avoid: Marc Leishman (+4500) - I've never been too big on Leishman and I'm certainly not right now since he has been quite awful since getting cut at the Open Championship with only a T36 coming over his last five starts and that was in a small field. He pops here and there but I can't ever seem to time him out properly and I don't enjoy guessing when inconsistent players will have a great finish - avoid Marc this week and most weeks really too.
+5100 to +10000
Roger Sloan (+8000) - Before missing the cut in the first playoff event at THE NORTHERN TRUST, Sloan had a T2 at the Wyndham Championship, a 6th at the Barracuda Championship, and had three top 31's in four starts prior to that. He's statistically average across the board except he was 32nd in greens in regulation last season and was 43rd in sand save percentage. I also like that he had a T13 at this tournament two years ago after four consistent rounds of 69's and 70's. I think a top 20 wager on Sloan is ideal, or you could move up to a top 10 bet since he has had two of those in his last three starts and could strike again this week.
Pat Perez (+6000) - Perez really came on late last season with four top 16's in his last seven starts including a T16 at THE NORTHERN TRUST in a stacked playoff field. Much like Sloan above, he's average in many stat categories except he did rank 37th in strokes gained: putting last season and was 53rd in strokes gained: total. I think a top 20 bet is right where you want to be with Perez this week, or you could move to a top 30 if you want to play him tighter.
Avoid: Charles Howell III (+8000) - A few years ago I played Howell III quite often in DFS as he was consistently in the 20's and 30's for finishes and would pop every few tournaments as well, but his best days are well behind the 42-year-old now. He has missed two cuts in his last four events played and only had one top 20 finish last season which surprisingly came at THE PLAYERS Championship where he finished T9, but that was back in March. Golf is becoming more and more of a young player's sport, and CH3 is quickly fading from almost everyone's radar now.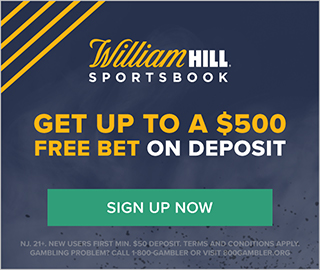 +11000 and higher
Alex Smalley (+11000) - He only got four starts in last season but made the most of them as the 24-year-old made all four cut lines and had three top 29's including a T29 at the Wyndham Championship a month ago. He had a T4 in late August on the Korn Ferry Tour and finished T15 at the Tour Championship two weeks ago. I think he warrants a look as a top 30 bet or even a top 40 wager is +160 on DK Sportsbook which seems pretty fair and calculated.
Adam Schenk (+11000) - He wrapped up last season with a T4 at the John Deere Classic and had a 4th at the Barracuda Championship in his third last start, and had another two more top 31's in his last five starts leading into THE NORTHERN TRUST where he finished just outside of the top 30 in a loaded field. I think you could do a top 20, a top 30, or a top 40 wager on Schenk depending on how much risk and reward you're willing to take on this week.
Avoid: Dylan Frittelli (+13000) - He shocked us all when he placed 5th at The Open Championship but his results last season otherwise were shockingly bad with 17 missed cuts in 28 starts including only making the cut three times in his last 12 starts. The South African isn't worthy of your money, unless you somehow hit it big with him at The Open Championship, then by all means feel free to bet him to finish top 40 this week.
Be sure to do lots of research and due diligence on each player before parting with your hard-earned money, and all the best in having a profitable week!
Sportsbook Reviews
STAY IN TOUCH
Sign up for BettingData's newsletter and get awesome content sent to your inbox.
We'll never share your email address and you can opt out at any time, we promise.
---

Jeremy has been playing fantasy sports for over 20 successful years, and actively plays golf, hockey, baseball, and table tennis. He has over three years of fantasy sports writing experience - including writing a daily fantasy sports strategies and tools eBook in 2016. He is an active member of DraftKings - specializing in NHL and PGA contests over the past 5 years. He enjoys spending time with his family, traveling to hot places in the frigid Canadian Winters, binge-watching on Netflix, and starting and managing digital businesses.