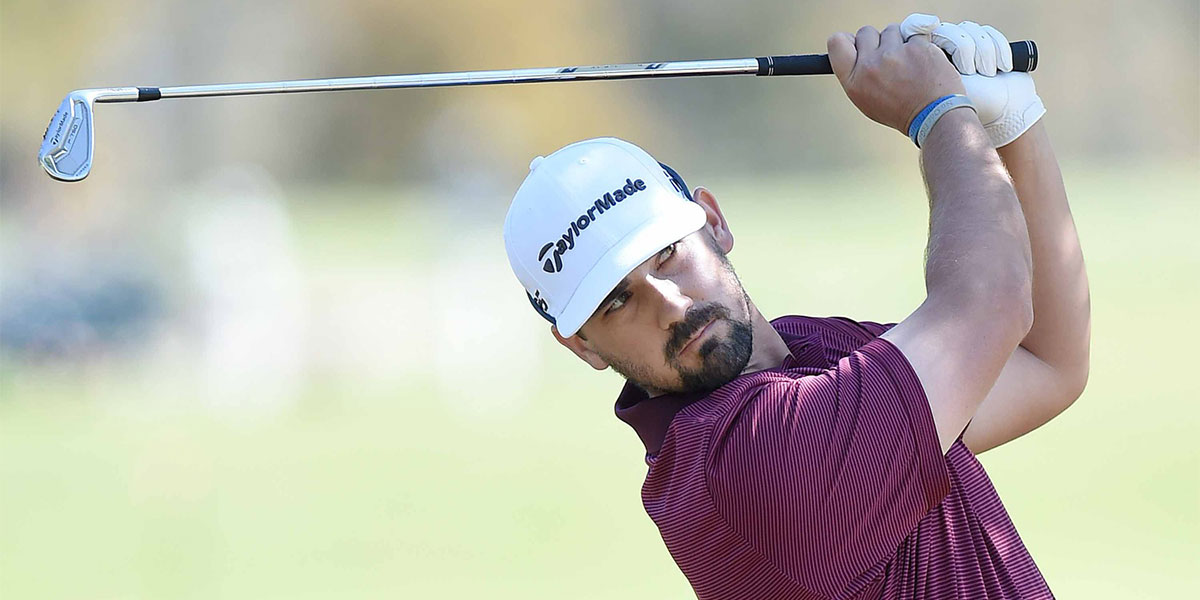 Golf Betting Tips for the Sony Open In Hawaii

---
Golf Betting Tips and Picks
The PGA Tour remains in Hawaii this week moving from Maui to Honolulu for the 57th edition of the Hawaiian Open, but since 1999 we have known this event as the Sony Open in Hawaii. Gay Brewer won the first-ever edition of this tournament back in 1965 shooting a -7 to win in a playoff against Bob Goalby. Waialae Country Club has hosted this event throughout its entire history, and 2022 will once again see this track being used. We have a big field consisting of 144 players, and there will be a cut line to worry about after round 2 on Friday where the top 65 golfers plus ties will advance to play rounds 3 and 4 on the weekend.
There's $7.5M available to be won this week, the winner takes home $1.35M and also collects 500 FedEx Cup points. Waialae Country Club is just 7,044 yards long, is a par 70, and the greens are Bermudagrass and average a sizable 6,500 square feet. The average winning score at this tournament over the past ten years is -19.5, so expect a score as good or better than that this week since the wind speed and weather looks quite manageable from Thursday through Sunday. The tournament record here is held by John Huston who shot a -28 in 1998 to beat Tom Watson by 7 strokes and he won $324K. Place bets on golfers this week who are solid on the greens, have a strong wedge game, are accurate off the tee blocks, gain strokes well on approach, and play a complete tee to green game.
Increase your odds for winning each one of your golf bets by using projected PGA Tour player stats and finishes.
Three questions I have regarding the Sony Open in Hawaii this week:

1. Will a big dog eat this week? We have a bunch of talented players in the field this week including Sungjae Im, Hideki Matsuyama, Cameron Smith, Corey Conners, and others, and I do believe that one of the top 10 players in the field will hoist the trophy on Sunday, but the other 134 might have something different to say about that.
2. Bet on a player outright? It's very difficult to pick one or a handful of players to win and actually see one of them come out on top since there's a lot of parity on the PGA Tour now. You might be inclined to make some outright bets this week, but don't forget about betting top 5's or top 10's at the very least to increase your chance of at least breaking even.
3. Bet on short game experts? The key stats this week tell us to bet on players who are excellent putters and strong from close in. You will want to look at players who are consistently gaining strokes with short gameplay, but driving accuracy, approach, and other stats also need to factor into your decision-making, as well.
Below you will find two players from each of four different betting tiers (from DraftKings Sportsbook) to win outright, these are the golfers that I like the most for this week as fantasy golf bets, plus a golfer in each tier that I would stay clear from. I would also advise you to throw in some top 5, top 10, and even top 20, 30, or 40 bets for the long shots as well to hedge against your outright bet(s).
Quick Links:
+2500 and lower
Webb Simpson (+1200) - He went through injury problems a while back but seems to be getting his golf game back on track with a strong collection of teen finishes since July and he had a T8 two starts ago at The RSM Classic where Simpson gained 9.84 strokes on approach and 11.72 on ball-striking. His results at the Sony Open are rather impressive as he has three top 4's here since 2018 and has finished no worse than T13 since 2015. He likely won't win this week, but a top 5 and/or a top 10 bet makes too much sense to me.
Cameron Smith (+800) - He set a new tournament record last week going off for a ludicrous -34 but somehow only beating Jon Rahm by a single stroke. Smith won here just two years ago and certainly has the game to contend again this week again since he's a superb approach player and a wizard on the greens and that's the most important key stat for this course. He has been on fire since August with six top 10's in his last nine starts and has finished no worse than T34 during that stretch. You can bet him to win, to finish top 5, or top 10, or a combination of those three. I would normally be a bit hesitant to roll out a fresh winner, but all signs point to another great week for the Aussie this week.
Avoid: Abraham Ancer (+2200) - I don't mind any of the plays in this range, but things went really sour for Ancer last week as he finished T35 out of 39 golfers and he lost strokes across the board including 9.13 total. He could have been shaking off the rust after being away from professional golf for a month, but there are lots of nice options this week, so I'm prepared to sit back and see what he can do in the second leg of the Hawaiian-swing.
+2600 to +5000
Maverick McNealy (+4500) - McNealy has really found his groove since May as he has eleven top 30's in his last fourteen starts including a 2nd at the Fortinet Championship, and he has finished no lower than T25 over his last three starts. This week is a bit tricky to figure out since lots of players haven't competed since November or before, but I expect to see Maverick in fine form this week. He has no experience on this track yet, but he plays a consistent and balanced game, and he should have another good finish this week as a result. You can bet him to finish top 5, top 10, or top 20 this week, depending on how bullish you are on him.
Seamus Power (+4000) - If you're a course history type of better then you won't be on Power this week since his Sony Open results stink, but if you're like me and look more at recent results, then he will impress you since he has pretty much always finished inside the top 20 since May and won the Barbasol Championship in July. Much like McNealy above, he plays a complete game and pops at times on approach and on the greens - perfect for this week's test. Betting him to finish top 10 or top 20 this week works for me - he will finally break through on this track in 2022.
Avoid: Matt Jones (+4500) - You might be wondering why I'm fading Jones this week since he's fresh off a solo 3rd last week in a strong field, but when you dig into his stats you'll notice that he gained 6.34 strokes putting which is one of the best performances in his career. He did gain strokes across the board, but that 3rd was his first top 10 since winning The Honda Classic last March. He has had some half-decent showings here including his T11 a year ago, but I think we will see him finish in the 30's this week, and that's not good enough based on his odds and risk level.
+5100 to +10000
Denny McCarthy (+8000) - He's traditionally one of the best putters the PGA Tour has to offer and he sure showed off his flat stick skills in his most recent start when he gained 5.56 strokes putting at The RSM Classic to finish T10. He has three straight top 15's and four top 17's in his last six starts. We haven't seen him at the Sony Open before, but his approach game is decent and his putter is hot, so he should fare well at Waialae this week. Betting him to finish top 20 should be profitable this week, or you could sneak into the top 10 range if you can sense Denny being on his A-game.
Cameron Davis (+5500) - I love his raw talent and that he won last July at the Rocket Mortgage Classic to secure his first PGA Tour win. His strokes gained categories range from 0.00 to 3.87 last week and it helped him to finish T10 when all was said and done. He had a T9 here two years ago and his game is better now, so he could be in the mix for another top 10 this week. You can bet him to finish top 10, top 20, or top 30 depending on the risk and reward you're willing to absorb.
Avoid: Keegan Bradley (+9000) - Bradley is a bit of a whipping boy for me because he's such a terrible putter and the flat stick certainly holds him back from reaching his full potential. His main weapon is his strong approach game, but we haven't seen it in great shape over his last five starts or so. He has two cuts, a 70th, and a T32 over his last five starts, and he only has one top 25 in his last six looks at the Sony Open including three missed cuts since 2016.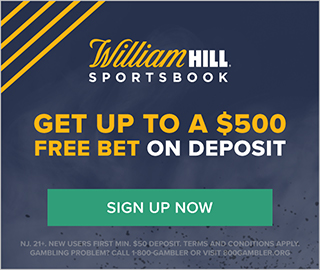 +11000 and higher
Chad Ramey (+15000) - This is a bit of a risky bet since he has missed two consecutive cut lines, but he did have two top 17's in two starts before that and he was exceptional on the Korn Ferry Tour last season, so he has the tools and potential to be successful on the PGA Tour, as well. I'm looking at him to finish top 20 or top 30 this week and you can bet him accordingly, or wait him out - up to you.
Hudson Swafford (+15000) - Swafford has such a strong record at this event with three top 9's here since 2014 and two other top 25's. He had a solid playoff performance last season with a T11 at THE NORTHERN TRUST and a T17 at the BMW Championship, plus he had three top 35's before missing the cut in his most recent cut at The RSM Classic. You can bet him to finish top 10, top 20, or top 30 this week depending on your risk tolerance.
Avoid: Kyle Stanley (+20000) - Stanley is on a terrible cold streak right now with six missed cuts in his last eight starts and doesn't even have a top 30 since last May's Charles Schwab Challenge. He has also missed the cut here two straight times since 2020, so there's nothing to like about Kyle right now, especially his embarrassing putting.
Be sure to do lots of research and due diligence on each player before parting with your hard-earned money, and all the best in having a profitable week!
Sportsbook Reviews
STAY IN TOUCH
Sign up for BettingData's newsletter and get awesome content sent to your inbox.
We'll never share your email address and you can opt out at any time, we promise.
---

Jeremy has been playing fantasy sports for over 20 successful years, and actively plays golf, hockey, baseball, and table tennis. He has over three years of fantasy sports writing experience - including writing a daily fantasy sports strategies and tools eBook in 2016. He is an active member of DraftKings - specializing in NHL and PGA contests over the past 5 years. He enjoys spending time with his family, traveling to hot places in the frigid Canadian Winters, binge-watching on Netflix, and starting and managing digital businesses.