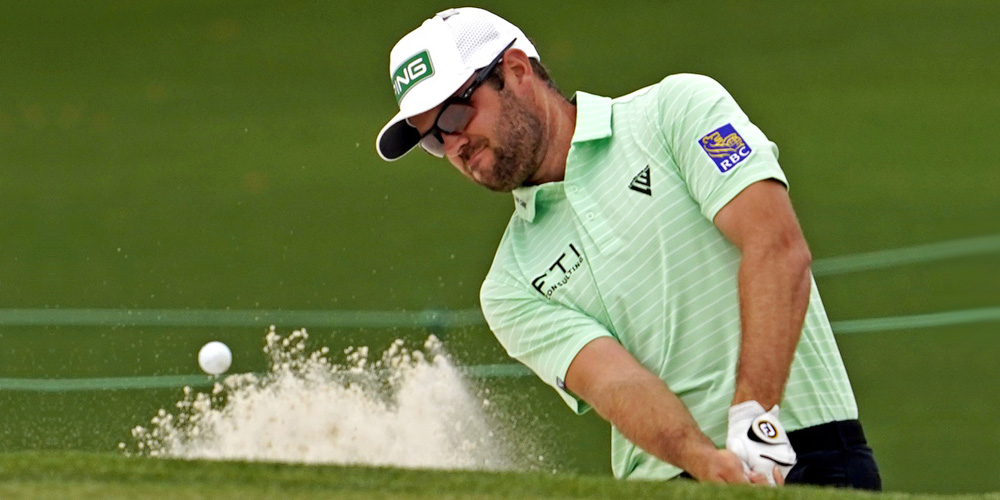 Golf Betting Tips for the 2021 Valspar Championship

---
Golf Betting Tips
The PGA Tour returns to Florida, but just for a week, for the Valspar Championship, a staple on the PGA Tour since 2000 outside of last year's canceled event due to the pandemic, and 2001's edition was also canceled due to the 9/11 attacks. The Copperhead Course at Innisbrook Resort and Golf Club plays host to this event, the field consists of 156 players, and the top 65 players after round 2 will move on to play round 3 and round 4 on the weekend.
There's $6.9M to be won this week, the winner gets $1.242M, and also receives 500 FedEx Cup points. The Copperhead Course at Innisbrook Resort and Golf Club is 7,340 yards in length, is a par 71, and the greens are Bermuda. The winning score at this tournament over the past ten editions averages -10.7, so you can expect a score around that number again this year - Paul Casey won the most recent installment with a score of -8 in 2019. You will want to place wagers on players who are great around the green, are sound with their approach shots, boast accurate drives, are solid off the tee, and do well tee-to-green.
Increase your winning probability for each one of your golf bets by using PGA Tour tools and analytics.
Below you will find two players from each of four different betting tiers (from DraftKings Sportsbook) to win outright, these are the golfers that I like the most for this week as fantasy golf bets, plus a golfer in each tier that I would stay clear from. I would also advise you to throw in some top 5, top 10, and even top 20 or 30 bets for the long shots as well to hedge against your outright bet(s).
Quick Links:
+2500 and lower
Corey Conners (+1800) - Conners is one of the hottest players on the planet right now, perhaps it's because he found something with his relatively new putter grip. He has long been a terrible putter but he has now gained strokes in that stat category in four of his last six tournaments and two of those were over 3.5. We know that he's super-accurate with his woods and irons, now it appears that everything is coming together. He still needs to put in work with his wedges as he's lost strokes in five of his last six events around the green, but he's often on the dance floor from further out, so he doesn't rely on his wedge game too much. He has four top 8's in his last five events and his other result during that stretch was a T14 - very impressive. His only start at the Valspar Championship came in 2018 when he finished T16 and he was right in the mix to win, but he, unfortunately, shot a 6 over par in round 4 to move him way down the leaderboard. I smell a win coming for Conners this season, and this week is as good as any for it to happen. You can bet him any which way you want to this week, I think a top 10 is a fairly safe bet but you can certainly get more aggressive, as well, including an outright win.
Paul Casey (+2200) - Casey has absolutely dominated at this venue over the last two editions, both were wins in 2019 and 2018, so he's after the three-peat this week. He was on a total tear where he finished 1st (on the European Tour) to T12 from late January to mid-March, secured a T26 at The Masters, and then missed the cut at the RBC Heritage due to a bad first round but that happens, even to the best. He will be rested and ready to go this week, his game is still in superb form, and while I don't think he will win yet again this week, he should certainly be in the top 10 after hole 72. Feel free to bet him to win, finish top 5 and/or finish top 10.
Avoid: Viktor Hovland (+2200) - I like every player in this range really, but I'll be staying away from Hovland the most as he doesn't have a top 20 in his last three stroke-play events, and his approach game is a bit broken right now, especially at The Masters where he lost over 5 strokes, and his around the green game has been wishy-washy pretty much this whole year outside of two tournaments. He could absolutely add his sixth top 10 of the season this week, but I'm off of him until I see better form.
+2600 to +5000
Jason Kokrak (+3500) - Kokrak won back in October, he has three other top 9's in his last four non-match play events, and his history here is strong as well with a co-runner-up finish in 2019, he was T8 in 2018, and T7 in 2015. He sort of saved himself at The Masters with a hot putter, but prior to that he was fairly solid in all stat categories. I could absolutely see him having his third straight top 10 at this tournament, so you could bet him to finish top 10, or a more conservative bet would be a top 20.
Louis Oosthuizen (+3500) - Oosthuizen played very well last week at the team match-play event, but everyone will remember him driving his ball into the water on the first playoff hole to ultimately cost him and Schwartzel a potential win. They still finished runner-up out of 80 teams though, so that's still a great result. He has four top 29's in his last five stroke-play events, and earned a T6 at the WGC- Workday Championship in a stacked field. His game plays well at this tournament as well - he was co-runner-up in 2019, T16 in 2018, and T7 in 2016. I think you could easily profit from a top 30 bet on him this week, a top 20 should also work well, or go even harder with a top 10 wager if you want.
Avoid: Joaquin Niemann (+3500) - It was hard to pick out my least favorite player in this range from a betting perspective, but I'll go with Niemann. He has no top 20's in his last five stroke-play events, mainly because he hasn't been able to put forward a complete game. He competed here two years ago and had a T37, and I can see something similar for him this week - just not good enough to profit off him.
+5100 to +10000
Chris Kirk (+5500) - Captain Kirk has three top 8's in his last five stroke-play events, including a T6 and a T7 in his most recent two. His stats are so impressive right now, he just keeps gaining strokes in all stat categories and has only lost in strokes gained: total once in his last eleven starts. His recent course history hasn't been the greatest with his top finish being a T42 five years ago, but he's playing some of his very best golf in his career at the moment, and I see that continuing this week. I think you could bet him to finish top 10, 20, or 30 this week, depending on how much risk/reward you want to take on.
Adam Hadwin (+9000) - Hadwin won here four years ago and followed that up with a T12 in 2018. He did miss the cut in 2019, but he clearly knows how to navigate this challenging course and does have four top 30's in his last six starts, including a T8 at The Honda Classic three starts ago which is another tough track in Florida. I think a top 20 or a top 30 wager on him this week makes sense, I just wouldn't go into top 10 territory.
Avoid: Gary Woodland (+8000) - Woodland is slowly working his way back from injury, but outside of his T6 at the Texas Open earlier this month, his results have been bad with seven missed cuts in thirteen starts. Over his last five starts at the Valspar Championship, the results are similar with three missed cuts and his best finish was a T42 which came five years ago. I think the former major champ will eventually get his game back on track, but I don't trust it this week on a difficult course.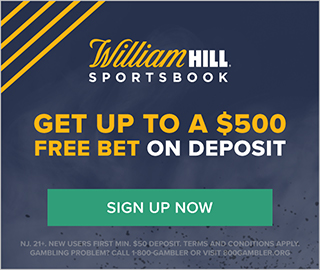 +11000 and higher
Peter Uihlein (+17500) - Uihlein has really flipped the switch in a hurry over the last six weeks or so as he won on the Korn Ferry Tour two weeks ago, was runner-up on that same tour five weeks ago, and last week he played very well at the team match-play event to finish solo 3rd with Ricky Werenski. I'll be off of him in a hurry when he has one or two bad tournaments, but for now, I like what he brings to the table and can envision him finishing top 20 or 30 this week - bet him accordingly.
Phil Mickelson (+17500) - I really don't like this range so I'm not really on anyone other than Uihlein, but Mickelson has been striking it quite well as of late and was T21 his last time out at The Masters where he gained almost 7 strokes tee-to-green. I think you could try out a top 20 or 30 on Phil this week, but I'm certainly not super-stoked about either bet.
Avoid: Peter Malnati (+40000) - Malnati had such a great start to his season when he was making tons of birdies and finishing top 10 or 20 on a regular basis. Fast forward a few months and he has missed the cut in seven straight stroke-play tournaments and is bleeding strokes in almost every stat category. It also doesn't help that he's missed the cut in three out of his last four times at this event either, and his best finish was a T60.
Be sure to do lots of research and due diligence on each player before parting with your hard-earned money, and all the best in having a profitable week!
Sportsbook Reviews
STAY IN TOUCH
Sign up for BettingData's newsletter and get awesome content sent to your inbox.
We'll never share your email address and you can opt out at any time, we promise.
---

Jeremy has been playing fantasy sports for over 20 successful years, and actively plays golf, hockey, baseball, and table tennis. He has over three years of fantasy sports writing experience - including writing a daily fantasy sports strategies and tools eBook in 2016. He is an active member of DraftKings - specializing in NHL and PGA contests over the past 5 years. He enjoys spending time with his family, traveling to hot places in the frigid Canadian Winters, binge-watching on Netflix, and starting and managing digital businesses.