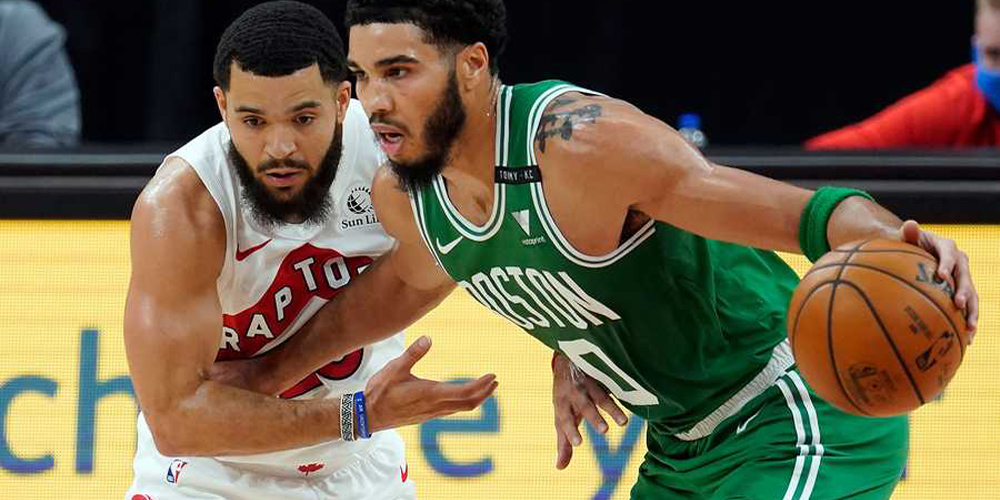 NBA Free Picks: 3 Overs To Target for a High-Scoring Friday

---
NBA Free Picks
Friday offers a flurry of action in the NBA, with over half of the league set to tip off. So while there are plenty of games to get some action on, there are three games to strongly consider, particularly if you are looking to bet on the point total.
Here are three games to consider betting the "Over" on for a hopefully high-scoring Friday night in the NBA.
Quick Links
Atlanta Hawks at Boston Celtics (O225)
The Atlanta Hawks and Boston Celtics are playing each other for the second time this week in Boston. If the first game was any indication, you should expect some points. Atlanta and Boston combined for 236 points as the Hawks won on the road 122-114. Atlanta shot a whopping 57.1 percent from the field, while Boston shot 46.5.
It would make sense for Atlanta to come down a little bit on Friday, but don't expect a full-on flip into poor shooting.
Hawks point guard Trae Young went off against Boston, dropping 40 points with eight assists. Two other Hawks, John Collins and Clint Capela, also scored 20-plus points.
Young's point total was nearly matched by Jayson Tatum, as Boston's top scorer racked up 35 points with six boards and six assists. Jaylen Brown also scored 22 points despite going just 6-for-20 from the field.
Aside from Wednesday's matchup, both of these teams are in the top half of the NBA in offensive rating, with Atlanta sitting just outside the top 10. In addition, the Hawks have given up more than 120 points in four of their last five games, while Boston has been susceptible to bad games, losing five of its last seven.
With the way these teams are playing, the scoring ability of players like Young and Tatum, and a familiarity from seeing each other just a couple of days ago, look for the Hawks and Celtics to go over 225 points.
Betting Tip: By looking at the Over/Under from our Odds comparison page, we can see that Fanduel and BetMGM offer the best odds.
Detroit Pistons at Memphis Grizzlies (O222)
On the surface, this doesn't look like a game that would have a ton of points. But with two young teams with sub-par defenses, along with a fairly low point total, betting the Pistons and Grizzlies to go over is not a bad idea.
The struggling Pistons are just as likely to play in a 200-point game as they are a 240-point game. Led by Jerami Grant, who's averaging close to 24 points per game, Detroit has shown its offense is better than when the season started.
But the Pistons' defensive rating sits just 21st in the NBA, so scoring on them shouldn't be an issue. That will work out for the Grizzlies, who have scored over 120 points in their last five wins. Ja Morant and Jonas Valanciunas have been solid scorers for a Memphis team trying to get in the playoffs despite carrying a .500 record.
However, the Grizzlies don't have an elite defense either, evident by a recent loss in which they allowed 144 points to the Pelicans.
Although Memphis doesn't have the huge game-changing scorer, they have about four or five players capable of getting 20 or more any given night. That, plus Detroit's tendency to get scored on quite a bit, makes this game a decent betting opportunity to take the over.
Phoenix Suns at New Orleans Pelicans (O230.5)
The final game is a Western Conference battle and one that has a ton of star power. Fortunately, that means there should be some points, which leads to another over hitting on your bet slip.
First off, both of these teams are efficient when they have the ball. Both teams are in the top 10 in offensive rating, with New Orleans also ranking inside the top 10 in points per game.
Each of the teams is also a decent three-point shooter, with Phoenix also having the second-best free throw percentage in the NBA.
The Pelicans have had plenty of high-scoring games this season. Their last six games, in particular, have had point totals of 250, 257, 235, 273, 245, and 231. Their two leading scorers, Zion Williamson and Brandon Ingram, can drop 30-plus points in any game as well, with Williamson scoring over 30 in three of his last four games.
The Suns, to their credit, have been a very good defensive team this season. But players like Devin Booker and Chris Paul can score enough to hang with teams when the defense wears down. Their last game was a prime example, where they fell to the Nets 128-124.
Finally, these teams played earlier this year in New Orleans. Williamson had 28 points as the Pelicans won 123-101. But there is reason to think Phoenix will play better than it did back on Feb. 3.
Paul scored just 10, and DeAndre Ayton scored 13 as the Suns shot just 22.9 percent from three with double the number of turnovers as their opponent.
With the point total at a reasonable 230.5, there is more than enough to back up this game going over, giving you three games to be confident to bet on for Friday's NBA action.
Helpful Articles
STAY IN TOUCH
Sign up for BettingData's newsletter and get awesome content sent to your inbox.
We'll never share your email address and you can opt out at any time, we promise.
---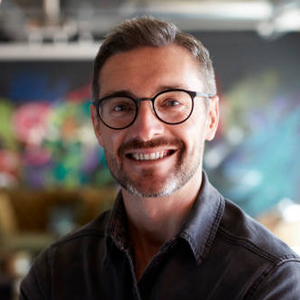 Derek is a long time sports bettor who grew up in Providence, RI. Derek is data driven and believes the key to betting the sportsbooks is finding an edge in analytics. Derek is happily married and has two young boys. Derek will bet on anything if you let him.