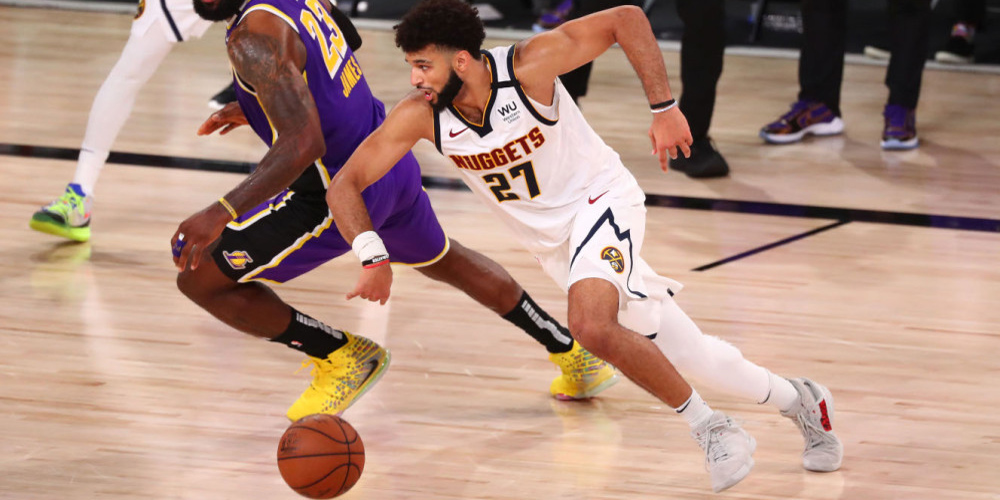 NBA Picks and Parlays: 4 Totals to Consider Wednesday

---
NBA Picks and Parlays
There are always a number of big decisions to make when betting on the NBA, whether it's examining over/unders, spreads, or moneylines. It's never easy to make the picks, unless you have the best team in the league against the worst. The game is filled with uncertainty, and it makes it all the more fun to watch and harder to bet.
But there are four over/unders worth checking out on Wednesday night. Continue reading for more.
Quick Links
Atlanta Hawks at Dallas Mavericks (235.5)
The Hawks and Mavericks will meet for the second and final time on Wednesday, this time duking it out in Dallas. The matchups will never not be exciting, as they feature two top-five picks traded for one another, each already putting up otherworldly statistics.
The games feature a lot of offense and not nearly as much defense.
Without even going any further, just know that this will lead you to bet the over. Trae Young's ability to score at will and create for his teammates will likely lead Atlanta to over 130 points. That means all Dallas would need to do is score 104 to crack the over. And given how they lit the scoreboard up against Minnesota on Monday, they will be more than all over that.
Dallas' defense has been suspect all season, with its 50-point win against the Clippers in the early going seemingly an anomaly. There are a lot of good qualities that the Mavericks possess as a team, but so many bad ones that it makes consistent wins very hard. The Mavericks enter off a few wins in a row and will look to keep that rolling as the teams get ready to battle.
Over 233.5 is the way to take this one. No doubt. If you bet the under, your wallet will grow thin. That's a fact.
Best Odds: Currently, from looking at our NBA odds comparison page, we can see that the best odds are -105 at PointsBet
Cleveland Cavaliers at Denver Nuggets (225.0)
When betting a Cavaliers game for the over/under, it's safe to proceed with caution. They are a team that constantly scores under 100 but can also do what it did to Phoenix the other night and drop 113.
The offense is never there consistently, but it can be for stretches. The fact that the Cavaliers are so low on the NBA's totem pole of three-point shooting teams makes them a team to generally go low on.
Their opponents in this one, the Nuggets, are just starting to get healthy. As Gary Harris continues to sit on the bench with an injury, Will Barton is staking a claim to remain in the starting lineup for the remainder of the season. Jamal Murray is back in the fray and looking to make plays for the team, which he didn't do much of against Milwaukee on Monday. Paul Millsap and JaMychal Green are capable of occasionally coming out of nowhere to score big.
The issues with Cleveland stem from its lack of floor-spacing. Isaac Okoro won't shoot many threes.
Andre Drummond and Jarrett Allen playing together will likely lead Darius Garland and Collin Sexton to shoot more midrange shots, with the area being free thanks to screens. Cedi Osman has been ice cold. And Taurean Prince can't be the only shot-maker out there.
Under 225 is the way to go. Denver likely gets the win, but make sure to ride the under.
Best Odds: Currently, from looking at our NBA odds comparison page, we can see that the best odds are -105 at PointsBet
New Orleans Pelicans at Chicago Bulls (231.0)
It really does not matter who the Bulls have in their lineup. Their games are going to feature flurries of scoring and a high-scoring affair.
Zach LaVine has the ability to get hot faster than any player in the league. Coby White is still capable of putting up monster numbers. And with Thaddeus Young leading the Bulls offense and finding open guys, the shots have been there.
New Orleans is very similar to the Bulls, except their stars are a bit more hyped up. Zion Williamson is as well-respected as any other player in the game, despite not having a ton of experience. But he has stayed relatively healthy this year, quietly having a monster year. His running mate, Brandon Ingram, continues to impress as he tries to stake a claim for another All-Star campaign.
There is some inconsistency in scoring from the other players, but these two can make up for it. In a game that features the two teams going head-to-head, the over should be crushed here. There is no reason to believe these squads can slow each other down.
The bigs won't be shooting much. And the guards will be jacking threes all game, making enough to put both over 120-plus points.
So, do yourself a favor. Over 231, take it. Make it. Bet on it. It's going to surely happen.
Charlotte Hornets at Memphis Grizzlies (226.0)
The Hornets have been one of the most fun teams to watch this year. With LaMelo Ball making highlights left and right, Gordon Hayward scoring at will, and Miles Bridges dunking on everybody's heads, there is nothing they don't do.
PJ Washington has shown tremendous growth. Terry Rozier is a sniper. Malik Monk has been a walking bucket. And it hasn't mattered that Devonte Graham has struggled at times.
Memphis, meanwhile, has dealt with endless injuries. They also had a long stoppage where the team had to deal with health and safety protocol and contact tracing. It's good to see them back and to see Jonas Valanciunas back in the lineup. He had a 20-20 game against Toronto on Monday in his first start in almost a month. He means a great deal to the team, especially while Jaren Jackson Jr. continues to rehab. So to have him back is great.
This matchup is going to feature a whole lot of offense. Charlotte has scoring galore, and its defense continues to be a bit spotty. Memphis will find a way to hit 15-plus threes and get the points we expect it to. Ja Morant is going to have a breakout performance. And Desmond Bane will continue to shoot the lights out.
Neither of these teams wins because of their ability to completely shut down their opponents. That being said, go for the over.
Over 226. Bet it. Lock it in. Easy money, baby.
STAY IN TOUCH
Sign up for BettingData's newsletter and get awesome content sent to your inbox.
We'll never share your email address and you can opt out at any time, we promise.
---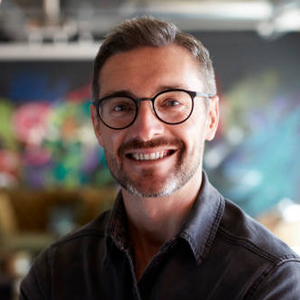 Derek is a long time sports bettor who grew up in Providence, RI. Derek is data driven and believes the key to betting the sportsbooks is finding an edge in analytics. Derek is happily married and has two young boys. Derek will bet on anything if you let him.