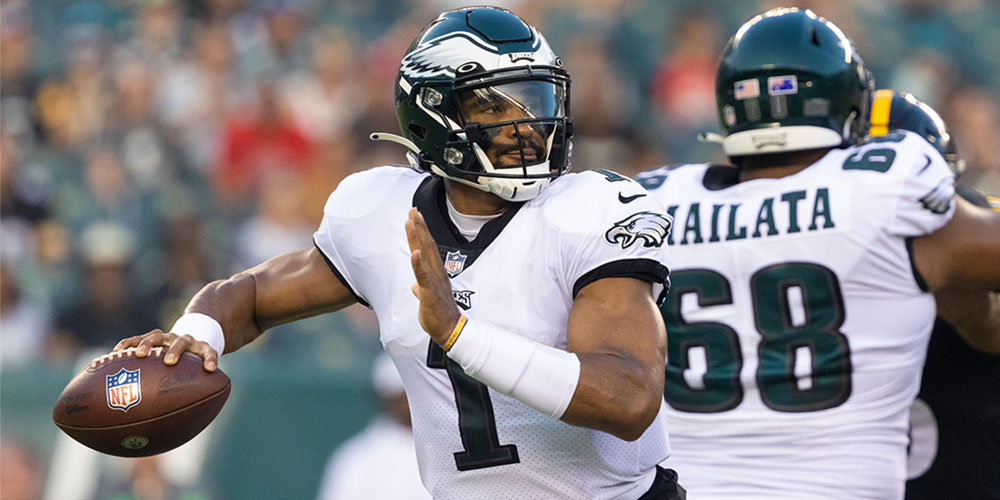 NFL Preseason Week 3 Betting Parlay (Free Picks)

---
NFL Preseason Week 3 Betting Parlay
The NFL Preseason is rolling right along, with a few coaches making some very questionable announcements. In Jacksonville, there is apparently a QB competition between Gardner Minshew II and Trevor Lawrence. And in Chicago… Andy Dalton will be the week 1 starter.
Both of those things are a bit out of the left-field, but perhaps the coaches know something that the writers and media does not. Anyway, continue reading for the games to include in your week 3 NFL Preseason betting parlay.
Jets -3 vs. Eagles
The Jets and Eagles will be playing, meaning an easy travel week. New York and Philly are just a few short hours away from one another, so it will be easy for all parties. But in this preseason affair, the backups will be out trying to dazzle. The starters' reps are pretty much finished.
Even so, though, plenty of Zach Wilson will be seen in the early moments of the game. He has had a tremendous couple of games for the Jets and looks like he is going to be the real deal. Like Jim McMahon and Steve Young before him, he is going from BYU to the pros and is going to tear it up as a top-five pick.
On the other side, there will not be much of Jalen Hurts. Joe Flacco will continue to get reps and look to build camaraderie with his receivers. The reviews of his last performance were not good, and this could be the last chance for the veteran signal-caller. DeVonta Smith will get a few reps, and some position battles will play out.
At the end of the day, Robert Saleh's team will taste week 3 preseason champagne. NYJ -3 is the way to pick this game, folks.
Washington Football Team +3 vs. Ravens
Washington and Baltimore will do battle in week 3 in a game that will feature a lot of young talent. There is no reason for Lamar Jackson to get any reps, to look at Tyler Huntley to get plenty of chances. He led the team at the end of their playoff loss to Buffalo last season.
And behind Huntley is a young man named Kenji Bahar, looked to find his place in the league. With RG3 gone and Trace McSorley hurt, there could be a need for three healthy gunslingers. This is a critical performance for Bahar to show what he can do to try and stay. And for Baltimore, some rookies will play a big role.
Fourth-round pick Tylan Wallace will suit up and play a high number of snaps. Ben Mason will get some FB reps behind Patrick Ricard, as Baltimore is one of the only teams to employ a fullback. It's all part of having a run-heavy attack. Mason may be being groomed should they make a (questionable) decision on Ricard.
And on the other side, third-round WR Dyami Brown will be catching passes from talented QB's. Taylor Heinicke, Kyle Allen, and Ryan Fitzpatrick could all see the field. MLB Jamin Davis was a first-rounder and projects as a week 1 starter. They have a new long-snapper in Camaron Cheeseman who needs to find continuity with his kicker.
With plenty of young guys out there for both sides, this game is a bit tough to pick. But more position battles are happening on Washington, who is hungry to rebound after a division title a season ago. WFT +3. Book it.
Titans -4 vs. Bears
The Bears and Titans will play week 3 in a game that won't have too much attention on it. Well, not for the right reasons. Bears fans will tune in to see Justin Fields. But when week 1 rolls around and Andy Dalton is starting, they will be bummed out.
Matt Nagy is certainly on the hot seat this season, so whatever happens in preseason sort of matters. They need to pick the best 53 guys to represent the squad. Nick Foles is still here but is unlikely to play much of a role. He will play behind Fields and try to show the teams watching that he can still bring it.
The Bears didn't have many draft picks, and outside of Fields did very little to make any kind of splash. But perhaps if he shines enough, he can be starting by week 2 or week 3 if Nagy realizes that Dalton should be expected to serve as the mentor/backup.
On the other end, the Titans project to compete for an AFC championship. Pairing Julio Jones with AJ Brown gives them an incredible 1-2 tandem. Plus, Derrick Henry is still bulldozing everybody trying to tackle him.
If they can shore up their run defense, nothing will be stopping them. Look for a lot of their rookies to play big reps, trying to impress the staff.
The Titans will win the game against a Bears team that is not quite ready. TEN -4.
STAY IN TOUCH
Sign up for BettingData's newsletter and get awesome content sent to your inbox.
We'll never share your email address and you can opt out at any time, we promise.
---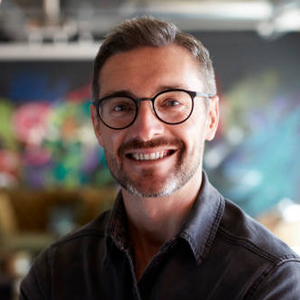 Derek is a long time sports bettor who grew up in Providence, RI. Derek is data driven and believes the key to betting the sportsbooks is finding an edge in analytics. Derek is happily married and has two young boys. Derek will bet on anything if you let him.