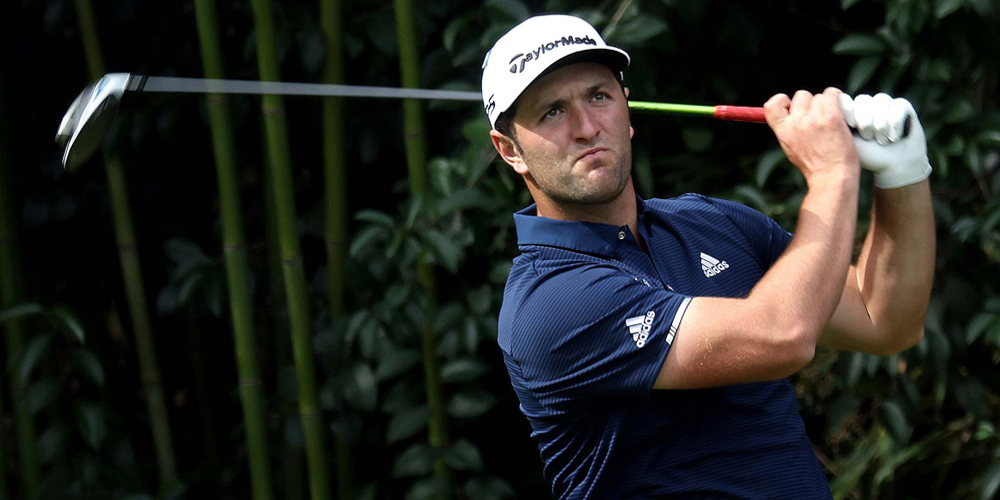 The Memorial Tournament: Golf Betting Tips

---
Golf Betting Tips and Picks
The PGA Tour heads from Fort Worth, Texas, to Dublin, Ohio, for another exciting edition of the Memorial Tournament - founded by Jack Nicklaus. We have 120 players going this week, and as per usual, the top 65 plus ties after round 2 will get to play the weekend rounds.
There's a huge $12M to be won this week, the winner takes home $2.16M and also enjoys 550 FedEx Cup points. Muirfield Village Golf Club is 7,533 yards in length, is a par 72, and the greens consist of a mix of bentgrass and poa annua and average only 5,000 square feet. The average winning score here over the last ten years is -13.3 and you can expect something around the number this year as the course has been lengthened by a bit and the greens are expected to run fairly quickly. Place bets on golfers this week who are solid around the green, sound tee to green, hit great approach shots, are accurate from the tee blocks, and golfers who have a good combination of accuracy and distance off the tee tend to do well here.
Increase your odds of winning each one of your golf bets by using projected PGA Tour player stats and finishes.
Three questions I have regarding the Memorial Tournament this week:

1. Patrick Cantlay has won here twice in the last three years, how is he doing it? He gained strokes in all major stat categories across both 2021 and 2019 - purely dominate in every which way and that's how you succeed here.
2. Which players have the most top 10's here over the last five years? The top monsters here over the last half-decade are Patrick Cantlay with 3, Patrick Reed with 2, Rickie Fowler with 2, and Jason Dufner with 2.
3. Which 10 players does your custom model of the week like the most? Chris Kirk, Rory McIlroy, Collin Morikawa, Lucas Glover, Jordan Spieth, Matt Fitzpatrick, Sungjae Im, Hideki Matsuyama, Shane Lowry, and Patrick Cantlay.
Below you will find two players from each of four different betting tiers (from DraftKings Sportsbook) to win outright, these are the golfers that I like the most for this week as fantasy golf bets, plus a golfer in each tier that I would stay clear from. I would also advise you to throw in some top 5, top 10, and even top 20, 30, or 40 bets for the long shots as well to hedge against your outright bet(s).
Quick Links:
+2500 and lower
Jon Rahm (+800) - If you're a narrative type of person, then Rahm will be likely your favorite player this week since COVID-19 robbed him of his second straight win here as he was dominating play right from the beginning of round 1. He won two starts ago at the Mexico Open thanks to outstanding ball-striking and short game play, and has two top 9's in his last four starts. He was unreal off the tee in his most start at the PGA Championship two weeks ago gaining 7.32 strokes on the field, but wasn't so great on approach and around the green, so he settled for a 48th place finish. He's my favorite bet to win this week, but you can bet him any way you'd like.
Patrick Cantlay (+1000) - Rahm and Cantlay are the clear favorites to win this week since they have locked up victories here in three straight years, and that could very well stretch out to four years this week given their talent and admiration for Jack Nicklaus and his tournament. Patrick has six top 9's so far this year already including his win with Xander Schauffele at the Zurich Classic two starts ago and his runner-up at the RBC Heritage three starts ago where he gained 11.06 strokes ball-striking. He has had three top 4's here since 2018 including a duo of wins, and I think you can bet him to win, to finish top 5, and top 10 if you're all in on him this week.
Avoid: Viktor Hovland (+2000) - His ball-striking is consistently awesome, but his weak around the green play hasn't allowed him to finish top 10 since THE PLAYERS Championship in mid-March. He has competed here twice in his career and has finished T47 and T48 - I expect something slightly better this week, but his upside is not worth the wagering risk.
+2600 to +5000
Cameron Young (+4000) - The Young star in the making has gone T3, T2, 3rd over his last three starts thanks to unreal ball-striking and around the green play. I wouldn't be surprised if he breaks through this week and wins his first PGA Tour trophy as his game is in perfect shape right now. I think you can try and profit on his first win, or a top 5 or top 10 depending on how confident you are on him keeping his white-hot streak alive.
Matt Fitzpatrick (+2500) - He's strong off the tee, around the green, and with his putter, and that combination has led him to a T2 and a 5th over his last two starts, plus he has lots of other top 10's and teen finishes throughout 2022. He finished 3rd here two years ago, and I'm anticipating another top 5 or top 10 this week - bet him accordingly.
Avoid: Keegan Bradley (+5000) - I really quite like this range of golfers, so it was difficult to fade one but I went with Bradley since I still don't trust his putter and he hasn't fared well on this track with three missed cuts over the last five years and his best finish over the last half-decade was a T23 in 2018. He does have a couple of T8's here, so he has the potential to score well, but my money won't be on Keegan this week.
+5100 to +10000
Davis Riley (+6000) - Riley is another young player that I'm really getting into - with four top 9's in his last five starts counting the Zurich Classic, it's hard not to. Every part of his game is strong right now, especially his ball-striking and putting, and you need to start profiting off of him if you haven't already. You can bet him to finish top 5, top 10, or top 20 depending on how bullish you are on Davis this week.
Chris Kirk (+8000) - Almost all of Kirk's stats look solid right now and that's likely why he showed up first in my custom model for the week. He misses the cut frequently, but also has three top 7's and another three more top 21's over his last ten starts. He had a T4 here in 2014, so he has proven himself on this course in previous years, plus he had a T26 here last year. I think you can place a top 10, top 20, or a top 30 wager on Chris this week - I would side on the top 20 bet if I had to pick just one.
Avoid: Bryson DeChambeau (+10000) - The 2018 Memorial champ is in action this week for the first time since the Masters where he played ugly golf and missed the cut. He hasn't played well at all since last season and has been bothered by an injured hip and hand fracture. I see no reason to bet him until he can prove he's healthy and can put up at least one or two good results - wait DeChambeau out for now.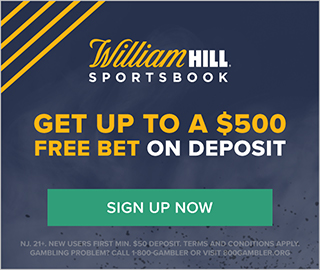 +11000 and higher
Brendan Steele (+15000) - Steele looked phenomenal at the PGA Championship gaining 9.38 strokes ball-striking and finishing 9th in the season's second major. He has four top 26's in his last six starts and finished T13 here two years ago thanks to gaining strokes across the board. I think betting him to finish top 20, top 30, or top 40 is ideal this week.
Adam Long (+18000) - He's a bit of a Long shot (see what I did there?!) to win this week or any week really, but he has four top 35's in his last five stroke-play events including a T12 at the RBC Heritage where he played a sound game. He had a T26 here last year and I expect something similar again this week - a top 30 bet makes perfect sense.
Avoid: Harris English (+18000) - Much like DeChambeau above, we haven't seen much of English this year and not since January for the Sony Open due to injury. He lost 14+ strokes ball-striking in two tournaments played in 2022, and while he does have a decent-looking track record at the Memorial, I would wait him out until he shows he's healthy and can compete at an elite level again.
Be sure to do lots of research and due diligence on each player before parting with your hard-earned money, and all the best in having a profitable week!
Sportsbook Reviews
STAY IN TOUCH
Sign up for BettingData's newsletter and get awesome content sent to your inbox.
We'll never share your email address and you can opt out at any time, we promise.
---

Jeremy has been playing fantasy sports for over 20 successful years, and actively plays golf, hockey, baseball, and table tennis. He has over three years of fantasy sports writing experience - including writing a daily fantasy sports strategies and tools eBook in 2016. He is an active member of DraftKings - specializing in NHL and PGA contests over the past 5 years. He enjoys spending time with his family, traveling to hot places in the frigid Canadian Winters, binge-watching on Netflix, and starting and managing digital businesses.