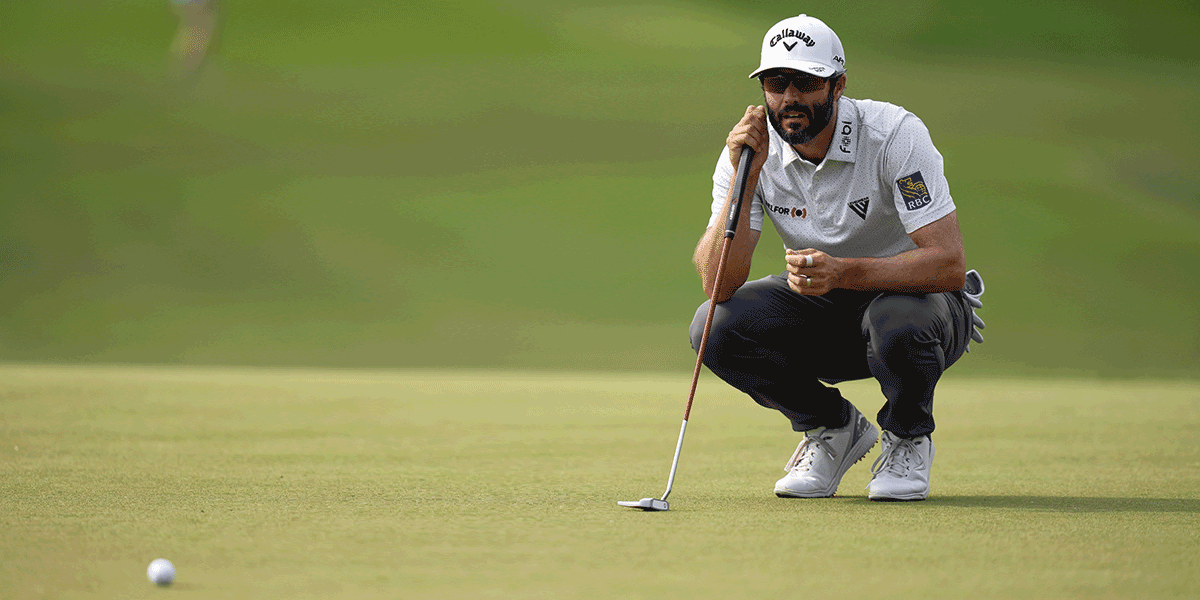 The RBC Canadian Open: Golf Betting Tips

---
Golf Betting Tips and Picks
The PGA Tour heads north from Columbus, Ohio, to Toronto, Ontario, Canada for this week's RBC Canadian Open - the first edition since 2019 when Rory McIlroy won in Hamilton. We have a full field of 156 players, and the top 65 plus ties after round 2 will get to play rounds 3 and 4 on the weekend.
There's $8.7M available to be won this week, the winner collects $1.566M and also earns 500 FedEx Cup points. St. George's Golf and Country Club is just 7,014 yards in length, is a par 70, and the small greens are poa annua. The average winning score at the Canadian Open over the last ten editions is -16.3, but that's across five different courses including St. George's which last hosted in 2010 - the winning score was -14. I expect the winning score to be around -20 this week. Place bets on golfers this week who are great approach players, strong off the tee, solid around the greens, regularly make sand saves, and score well on par 3's since there are 5 of them this week.
Increase your odds of winning each one of your golf bets by using projected PGA Tour player stats and finishes.
Three questions I have regarding the RBC Canadian Open this week:

1. Will a Canadian player win? We unfortunately haven't seen a Canuck win this event since 1954, so I doubt it happens this week, but Corey Conners and other talented Canadian players are in the field, so it's possible.
2. Which 10 players have gained the most strokes total over the last 24 rounds? Scottie Scheffler, Shane Lowry, Cameron Smith, Justin Thomas, Sam Burns, Rory McIlroy, Harold Varner III, Matt Fitzpatrick, Corey Conners, and Tony Finau.
3. Which 5 players have the best betting value this week? Final finish projections in relation to current betting odds, your top betting values this week are Roger Sloan, Matt Wallace, Sam Ryder, Brendon Todd, and Aaron Rai.
Below you will find two players from each of four different betting tiers (from DraftKings Sportsbook) to win outright, these are the golfers that I like the most for this week as fantasy golf bets, plus a golfer in each tier that I would stay clear from. I would also advise you to throw in some top 5, top 10, and even top 20, 30, or 40 bets for the long shots as well to hedge against your outright bet(s).
Quick Links:
+2500 and lower
Justin Thomas (+700) - There are lots of sand bunkers on the course and some of them are deep, so I value strong bunker players this week and JT is one of the very best on the PGA Tour. He won the PGA Championship two starts ago thanks to gaining strokes across the board and even gained 6.32 putting, so it's great to see him putting well these days as it used to be his glaring weakness. He has seven top 8's so far this season, and I won't be surprised at all if he adds another this week as he's so statically impressive and knows how to get the job done. You can bet him to win, finish top 5, top 10, or top anything this week and you should walk away with a profit.
Scottie Scheffler (+700) - The world's top golfer has won four times since mid-February and is coming off a playoff loss at the Charles Schwab Challenge where he gained 9.60 strokes ball-striking. He's impressive in every part of his golf game, knows how to win now, and should be firmly in the top 10 this week - bet him as you see fit.
Avoid: Tyrrell Hatton (+2000) - He's a pretty good player, but his off the tee and approach game can be spotty from start to start and he does rely heavily on his short game which limits his upside. He only has one top 10 in his last seven stroke-play events, and while he could finish top 20 or top 30 this week, the risk for those results is too great for my liking, plus the payouts aren't generous enough. Save him for a Florida-based tournament, that's where he tends to perform the best.
+2600 to +5000
Adam Hadwin (+4500) - Hadwin was impressive last week at the Memorial gaining strokes across the board and finished T18. He had a tough go in two starts before that, but prior to those he had three top 9's in four starts including a T9 at THE PLAYERS Championship where he was great on approach and on the greens. He finished T6 at the Canadian Open three years ago, and while I don't think the Canuck will have a repeat performance, he should be good for another top 20 and that's how I would bet him this week.
Tony Finau (+3000) - He's back to playing some good golf again with seven straight top 41's including a T2 at the Mexico Open and he's coming off a T4 at the Charles Schwab Challenge where he gained 7.38 strokes ball-striking and 3.09 with his putter - his best showing on the greens since last August. He has played well in Canada over the years and I like him as a top 10 or top 20 wager this week.
Avoid: Sebastian Munoz (+4500) - This is a small range, so it was difficult finding a player to fade, but went with Munoz since he has gone 55th-T48 over his last two starts and has some spotty stats. I won't blame you if you do a top 40 bet for Sebastian this week, but the potential payout and risk aren't attractive enough to me.
+5100 to +10000
Sahith Theegala (+6500) - If he plays how he did last week, then there's lots to be excited about as he had a T5 at the Memorial gaining strokes across the board including 8.55 ball-striking. Theegala has two top 25's in his last four starts, and he's not a bad-looking top 30 or top 40 bet this week.
Brendon Todd (+8000) - Accuracy off the tee blocks counts for something this week, and Todd is one of the best. He has been quite solid lately with four top 26's in his last six starts including a T8 at the Texas Open and is coming off a 3rd at the Charles Schwab Challenge where he gained strokes in all of the major stat categories. I like him as a top 30 or top 40 wager this week, but you could get more aggressive than that if you're feeling spunky.
Avoid: J.J. Spaun (+8000) - Spaun won the Texas Open in early April, but has two cuts, a withdraw, a 23rd, and a T38 since then, and it's his putting that's killing him right now. He's a pretty good ball-striker, but until the putting returns to form, you're best keeping your money away from J.J. #DriveForShowPuttForDough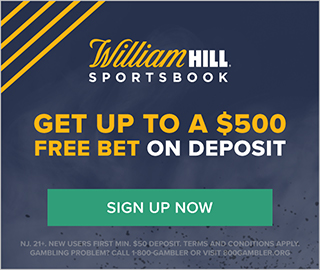 +11000 and higher
David Lipsky (+13000) - Lipsky has three top 7's in his last eight starts if you count the Zurich Classic, and he gained 9.99 on approach at the Mexico Open to finish T6. I think his top 10's are behind him for the rest of the season likely, but he's not a bad option as a top 30 or top 40 bet.
Stephan Jaeger (+18000) - He had a good mini-stretch of three tournaments where he gained over 11 strokes on approach and another 10+ around the green to finish T15-T6-T38, but regressed in his most recent start at the Charles Schwab Challenge, so it's hard to say what version of Jaeger we will see this week. I think he's worth looking at as a top 40 bet - he's tempting as a top 20 wager, but I think it's good to be more risk-adverse with Stephan this week.
Avoid: Greyson Sigg (+20000) - Sigg has missed playing three weekends in a row and is bleeding strokes every which way right now, especially ball-striking. He might get back into a top 40 groove again as he did earlier in 2022 with three in a row, but wait him out until he does - don't be early on Greyson.
Be sure to do lots of research and due diligence on each player before parting with your hard-earned money, and all the best in having a profitable week!
Sportsbook Reviews
STAY IN TOUCH
Sign up for BettingData's newsletter and get awesome content sent to your inbox.
We'll never share your email address and you can opt out at any time, we promise.
---

Jeremy has been playing fantasy sports for over 20 successful years, and actively plays golf, hockey, baseball, and table tennis. He has over three years of fantasy sports writing experience - including writing a daily fantasy sports strategies and tools eBook in 2016. He is an active member of DraftKings - specializing in NHL and PGA contests over the past 5 years. He enjoys spending time with his family, traveling to hot places in the frigid Canadian Winters, binge-watching on Netflix, and starting and managing digital businesses.