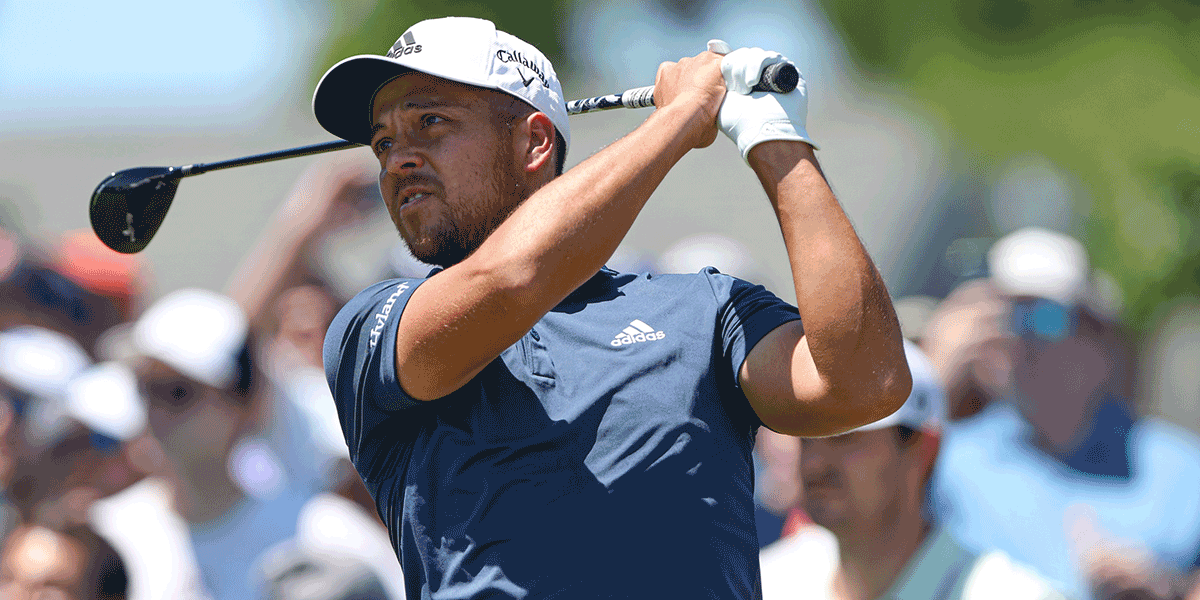 The Sentry Tournament of Champions: Golf Betting Tips

---
Golf Betting Tips and Picks
Welcome to 2023 and the return of PGA Tour golf! The Sentry Tournament of Champions has been played since 1953, so it has a long storied history. We have just 39 players in action this week, and all of them will play each of the four rounds unless withdrawal(s) happen.
There's a huge $15M on the line this week, the winner gets a very generous $2.7M and also receives 550 FedEx Cup points. Kapalua Resort - Plantation Course will be used again this week, it's a long 7,596 yards in length, is a par 73, and the greens are Bermudagrass. The average winning score at this tournament over the last decade is -22.8, so it's an easy track with players going very low, especially Cameron Smith last year who set a new record with a -34. Place bets on golfers who are solid Bermudagrass putters, are solid around greens, hit a long ball off the tee blocks, are sound from tee to green, and strong in the strokes gained total category.
Three questions that are relevant to The RSM Classic this week:
Putting is more important here than anywhere else on the PGA Tour since the huge greens average over 8,000 square feet and have slope. Which 10 players have been the best putters over their last 24 rounds? Tony Finau, Mackenzie Hughes, Aaron Wise, Adam Scott, Patrick Cantlay, Jon Rahm, Xander Schauffele, Tom Hoge, Will Zalatoris, and Sungjae Im.
Which 10 players have the most top 10's here over the last five years? Jon Rahm has 5, Justin Thomas has 4, and players with 3 include Xander Schauffele and Collin Morikawa.
What's my top bet for the week? If I could only bet on one player this week and choose just one outcome, all with the goal of maximizing return but taking on a calculated risk, I would bet Justin Thomas to finish top 5 (+190) since he has finished top 5 in four straight years, is coming off a 5th at the Hero World Challenge last month, and has two top 5's in his last three starts, plus, he seems to thrive in these smaller field events. He has also won here twice since 2017, so that's a big positive also.
Below you will find players that I will bet, might bet, and five random bets that interest me. The odds come from DraftKings Sportsbook and are outright numbers. My betting strategy is to hedge quite a bit so my upside isn't huge but neither is my downside, and I'm profitable or break even in roughly 70% of the weeks I'm active.
5 Players That I'm Absolutely Betting
Jon Rahm (+650) – Rahm has eight straight top 15's between the PGA Tour and the DP World Tour, and won two starts ago at the DP WORLD TOUR CHAMPIONSHIP. He has two runner-ups here since 2018 and his worst finish in five starts is a 10th. His ball-striking should be strong again this week along with his around-the-green play, and if he gains at least a single stroke on the greens, then he should be in contention to win. I'm betting him every which way this week!
Justin Thomas (+1100) – Can JT win here for the third time since 2017? It's certainly possible given his good recent play and his ridiculous play on this track - he just has to turn his putting around to make it happen. The top key stat this week is putting, and Thomas has won here twice by only gaining a little over 4 strokes on the greens in the combined victories - his ball-striking and around-the-green play here has been unbelievable, so he's very dangerous this week. I'll have an outright wager on him, a top 5, and a top 10.
Xander Schauffele (+1000) – Schauffele won here in 2019 and has two top 5's since including his T2 in 2020 in his title defense. He has been piling up top 10's since last May, and has such a dynamic game to regularly be in the conversation to win. I'm quite bullish on Xander this week and will be betting him to win, finish top 5, and top 10.
Patrick Cantlay (+1000) – He reminds me a lot of Schauffele in terms of his results and stat lines, and they are even great buddies, so they are connected to each other in many ways. He's almost always a top 10 contender, wins relatively often, and has two top 4's here since 2020, so the course absolutely fits his eye. I'm betting him the same way I'm betting Xander above.
Seamus Power (+4500) – With a win and three straight top 5's, Power is back on the powerplay again. He had a T15 in his debut last year and will be likely focused on getting inside the top 10 this week. I'm betting the top 10 and top 20 for Seamus this week - gotta ride the wave when players are feeling their groove.
5 Players That I Might Bet
Scottie Scheffler (+900) – He can't seem to win these days since his putter is holding him back a little bit, but he's still putting up top 5's and top 10's with regularity. He was just outside of the top 10 two years ago when he was still learning the PGA Tour ropes, so I expect him to secure a top 5 spot this week and could cash the $2.7M check if his short game shows up. I'll likely bet him to finish top 5 and top 10, and will strongly consider the outright bet on him also.
Collin Morikawa (+2000) – Morikawa has been consistently strong at this venue with three consecutive top 7's and it's his smooth ball-striking that has been leading the way. He had a 6th at the Hero World Challenge last month, and I'm expecting another top 10 finish this week. I'll likely bet him to finish top 10 this week and I'll be tempted to bet him to finish top 5 but will likely hold off on being that aggressive until I see his putter wake up a little more.
Tony Finau (+1400) – He has three wins and three other top 9's over his last eight starts - that's the good news. The bad news is that he doesn't have a top 10 here since 2017 and can't seem to figure out these greens. He only lost 0.61 strokes on the greens in 2021 but was bad on approach and around the greens, so he had to settle for a mediocre T31 finish. Everything has been working for him lately though, so if he keeps his mojo going then it's possible he sneaks into the top 5. I feel pretty good about betting him to finish top 10 this week, but that's likely as high as I'll go with him given the massive greens here and his lack of success on them.
Will Zalatoris (+2500) – We haven't seen Will-Z since his withdrawal at the BMW Championship in late August, but the start before that saw him win for the first time on the PGA Tour at the FedEx St. Jude Championship thanks to outstanding ball-striking and putting. He's a rookie here and had back surgery last year, so it's hard to know what we're getting in him this week. I need to do a bunch more research before committing to him or not, but I'm likely erring on the side of caution this week and will see what he does in Hawaii before betting him again.
Sungjae Im (+1800) – Im has three T2's and five top 8's over his last nine starts, and back-to-back top 8's here, so he makes for an interesting betting candidate this week. I'll likely bet him to finish top 10 this week, but haven't made that decision just yet.
5 Other Interesting Bets
Winning Margin - Playoff (+300) or 1 Stroke Exactly (+250) – Over the last four years at this tournament, there have been two playoffs and two players won by a single stroke. If history repeats itself for a 5th straight year and you hedge a bit by betting both outcomes, then you stand to win 3.5x or 4x on one of your bets.
Mackenzie Hughes - Top 20 (+140) – This may not be a great course fit for him in terms of his lack of length, but he has a very sound short game and can really get hot with his putter. For Hughes to finish in the top half seems very doable, and I'm likely going to bet him to finish top 20.
Tournament Matchup - Cantlay over Finau (-130) – I like that Cantlay's recent form is almost as good as Finau's minus a couple of wins, but his strong course history here versus Finau's lack thereof puts him in the driver's seat. I usually like to at least double my money on each of my bets, but will consider making a bit less on this matchup.
Wire to Wire - Jon Rahm (+2500) – I don't normally look at wire-to-wire bets but Rahm's prospects really intrigue me this week since he has done everything but win at this event and we have seen him dominate tournaments before from hole 1 to hole 72. This is of course a risky bet, but throwing down a few bucks could pay off handsomely if Rahm destroys the tiny field right from the get-go.
Nationality Props - European - Jon Rahm (+175) – As you can see, I'm absolutely gaga over Rahm this week since his recent form and his results on this course are absolutely astonishing. I'm betting hard on Rahm this week and expect it to pay off big come Sunday evening.
Be sure to do lots of research and due diligence on each player before parting with your hard-earned money, and all the best in having a profitable week!
STAY IN TOUCH
Sign up for BettingData's newsletter and get awesome content sent to your inbox.
We'll never share your email address and you can opt out at any time, we promise.
---

Jeremy has been playing fantasy sports for over 20 successful years, and actively plays golf, hockey, baseball, and table tennis. He has over three years of fantasy sports writing experience - including writing a daily fantasy sports strategies and tools eBook in 2016. He is an active member of DraftKings - specializing in NHL and PGA contests over the past 5 years. He enjoys spending time with his family, traveling to hot places in the frigid Canadian Winters, binge-watching on Netflix, and starting and managing digital businesses.