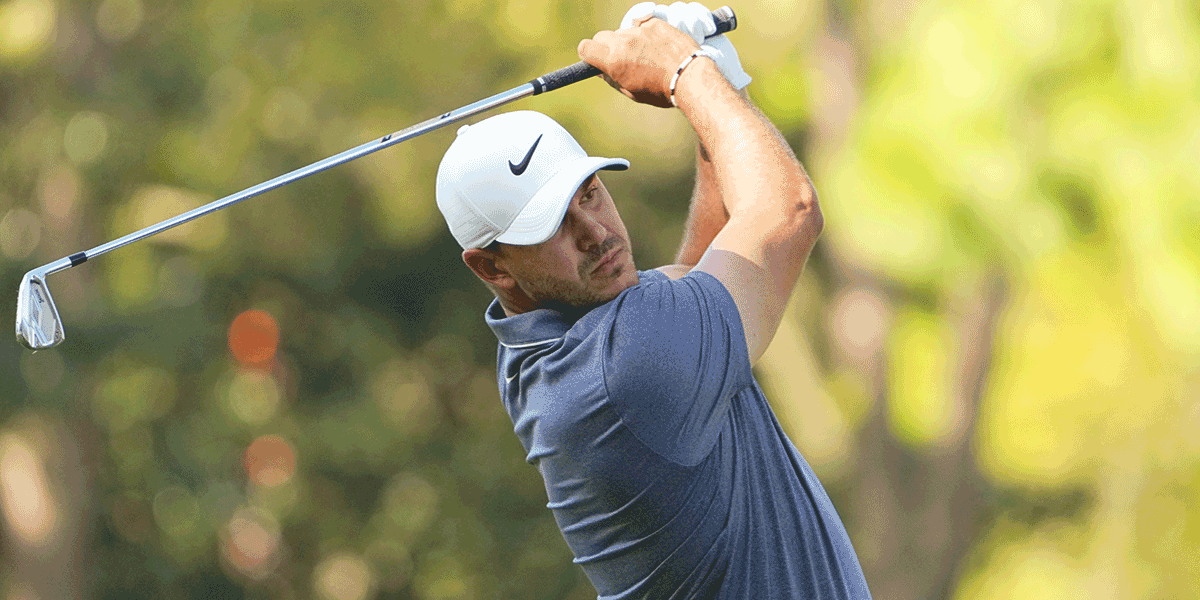 Travelers Championship: Golf Betting Tips

---
Golf Betting Tips and Picks
The PGA Tour moves from the U.S. Open in Brookline, MA, to Cromwell, Connecticut, for the Travelers Championship - an event that has been live since 1952. We have 156 players in the field, and the top 65 players plus ties after round 2 will have the honor of playing round 3 and round 4.
There's $8.3M available to be won this week, the winner scoops up $1.494M and also adds 500 points to his FedEx Cup point total. TPC River Highlands is only 6,852 yards in length, is a par 70, and the greens are bentgrass/poa annua. The average winning score at this event over the last decade is -14.9, and I think it's safe to say that we will see the winner finish with a teen score come Sunday as has been the case for ten straight years now. Place your bets on golfers who are solid tee to green, hit great approach shots, are accurate from the tee blocks, gain well off the tee, and can putt well.
Increase your odds of winning each one of your golf bets by using projected PGA Tour player stats and finishes.
Three questions I have regarding the Travelers Championship this week:

1. Which players have the most top 10's at this event since 2017? Brian Harman with 3, Keegan Bradley with 2, Jason Day with 2, Kevin Streelman with 2, and Kevin Tway with 2.
2. Which 10 players have gained the most strokes total over the last 24 rounds? Rory McIlroy, Justin Thomas, Sam Burns, Scottie Scheffler, Davis Riley, Mito Pereira, Jordan Spieth, Xander Schauffele, Brendan Steele, and Tommy Fleetwood.
3. Which players have at least three top 20's in their last five starts? I really like making top 20 wagers - the players with the longest active streak of at least three top 20's in their last five starts include Rory McIlroy, Xander Schauffele, Scottie Scheffler, Justin Thomas, Sam Burns, Patrick Cantlay, Jordan Spieth, Keegan Bradley, Seamus Power, Davis Riley, Mito Pereira, and Brendan Steele.
Below you will find two players from each of four different betting tiers (from DraftKings Sportsbook) to win outright, these are the golfers that I like the most for this week as fantasy golf bets, plus a golfer in each tier that I would stay clear from. I would also advise you to throw in some top 5, top 10, and even top 20, 30, or 40 bets for the long shots as well to hedge against your outright bet(s).
Quick Links:
+2500 and lower
Sam Burns (+1800) - I'm huge into Burns these days, and why not as he has won twice since mid-March, had a 2nd at the Zurich Classic, and a T4 at the Canadian Open where he gained 9.40 strokes on approach. He's great with ball-striking and putting, solid around the greens, and should improve on his T13 from a year ago. I like him as an outright bet, a top 5, a top 10, and a top 20, so bet away on Sammy this week and almost any week.
Rory McIlroy (+900) - He has only competed here three times and has finished anywhere from T11 to T17, but he's poised to have his strongest finish yet at the Travelers Championship as he has five top 8's in his last six starts including winning the Canadian Open two weeks ago, finishing runner-up at The Masters, and he's coming off a 5th last week at the U.S. Open where he gained 7.23 strokes ball-striking and an incredible 9.83 putting. You can bet Rory any which way you want to, he's on fire and I doubt we will see that be extinguished anytime soon.
Avoid: Jordan Spieth (+2200) - I like all of the options in this top tier, but I'll pick on Spieth just a little bit. I like him for DFS this week, but on the betting front, his best finish over his last three looks at this tournament is a T42 with a missed cut. The 2017 champ started off his Travelers Championship career quite well five years ago, but hasn't been nearly as good since.
+2600 to +5000
Seamus Power (+2800) - For this year's majors, he finished 9th at the PGA Championship, 12th at the U.S. Open, and 27th at The Masters. He has three top 17's in his last four starts and should be around his T19 from a year ago. I love him as a top 20 wager this week, but you could get into top 10 territory if you're really buying what the Irishman is selling.
Davis Riley (+4000) - Riley is a star in the making as he sizzles on approach, is good around the green, and is a pretty good putter. He has had five top 9's since mid-March and the worst finish in his last seven starts came last week at the U.S. Open in a stacked field where he finished 31st. I think you can bet him to finish top 10 or top 20, or better yet, do both and you'll likely win both wagers.
Avoid: Brooks Koepka (+4000) - Koepka lives for the majors, but has gone cut, 55th, 55th in the three so far this season, so I don't expect a ton out of him this week as regular events don't really seem to matter too much to the multiple major champ. He has had two top 6's here since 2016 including last year's T5, but his game was in much better shape then - hold off on Brooks until at least The Open Championship next month.
+5100 to +10000
Brendan Steele (+6500) - I believe that Steele is one of the best betting values on the board this week as he has three top 10's in his last four starts if you count the Zurich Classic, and he's doing it in a perfect way through strong ball-striking. He had a T10 at the Memorial and lost 0.09 of a stroke with his short game, so that should really tell you how outstanding his off the tee and approach game have been - he gained 8.48 ball-striking at that event. He has eight top 27's here since 2011 including a T6 two years ago. I like him as a top 10 and top 20 bet this week, and you should put down a wager one way or another this week on Brendan.
Mackenzie Hughes (+8000) - Hughes had a T3 here two years ago and has three top 41's here since 2017. He has three straight top 37's including last week's 24th at the U.S. Open, and I like him as a top 20, a top 30, or a top 40 wager this week.
Avoid: Kevin Kisner (+10000) - Four consecutive missed cuts and five cuts in his last six events doesn't bode too well for Kisner this week, even despite him finishing T5 here a year ago, but that was mostly due to putting as he gained 6.95 strokes on the greens. He will rebound at some point, but don't try to profit off of him until he does.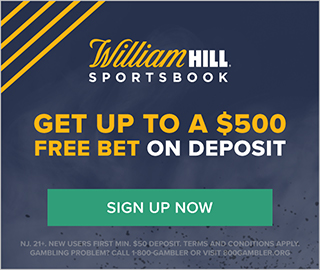 +11000 and higher
Matthew NeSmith (+15000) - He has played well for a lot of 2022 and is coming off of two straight top 40's including at the U.S. Open where he gained strokes across the board except for a 0.90 loss around the greens. Bet him to finish top 40 and don't look back.
Austin Smotherman (+20000) - He has two top 25's in his last four starts and is a good ball-striker, so he's doing it the right way. Look for a decent betting number on a top 30 or a top 40, and hope he continues his decent play.
Avoid: Matthew Wolff (+20000) - He has lost strokes ball-striking in 10 out of his last 12 events played that featured shot tracker and the only half-decent part of his game right now is his putting. He has missed three straight cut lines and four out of his last five starts, so I would bet him to miss the cut if you can find a taker out there.
Be sure to do lots of research and due diligence on each player before parting with your hard-earned money, and all the best in having a profitable week!
STAY IN TOUCH
Sign up for BettingData's newsletter and get awesome content sent to your inbox.
We'll never share your email address and you can opt out at any time, we promise.
---

Jeremy has been playing fantasy sports for over 20 successful years, and actively plays golf, hockey, baseball, and table tennis. He has over three years of fantasy sports writing experience - including writing a daily fantasy sports strategies and tools eBook in 2016. He is an active member of DraftKings - specializing in NHL and PGA contests over the past 5 years. He enjoys spending time with his family, traveling to hot places in the frigid Canadian Winters, binge-watching on Netflix, and starting and managing digital businesses.