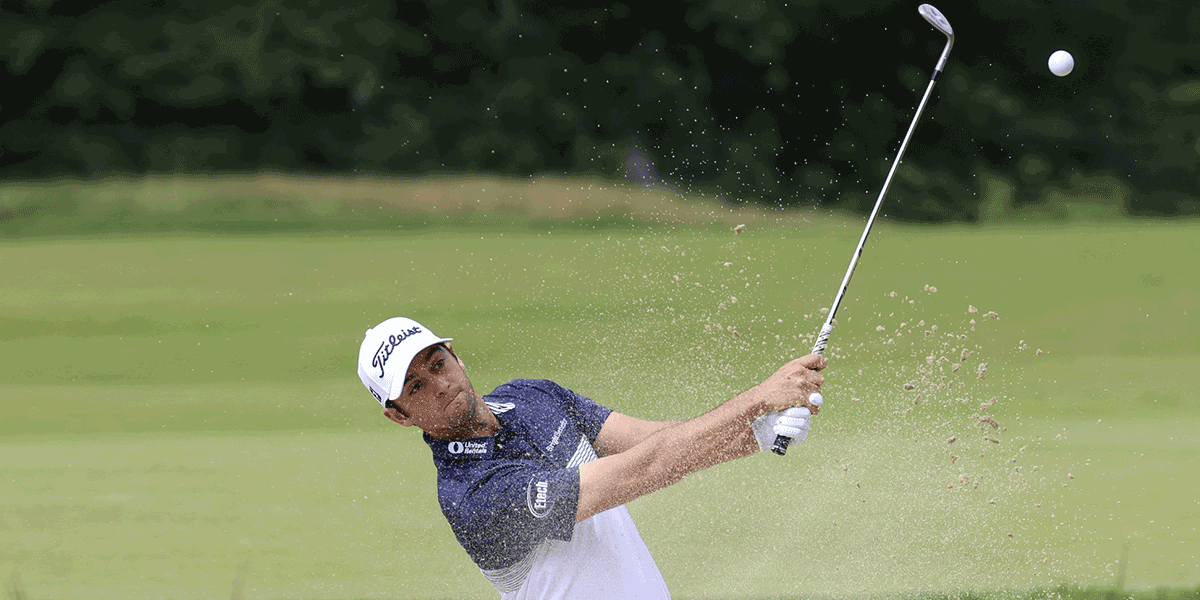 U.S. Open: Golf Betting Tips

---
Golf Betting Tips and Picks
The PGA Tour heads from Toronto, Ontario, Canada, to Brookline, MA, USA, for this week's U.S. Open - the third major of 2022 and the last one to be held in North America until next year's Masters Tournament. We have 156 players in the field, and the top 60 golfers plus ties after round 2 on Friday will have the opportunity to play in round 3 on Saturday and round 4 on Sunday.
There's $12.5M available to be won this week, the winner takes home $2.25M and also pulls down 600 FedEx Cup points. The Country Club is 7,264 yards in length, is a par 70, and the greens are poa annua. The average winning score at this event over the last ten years is just -5.6 - U.S. Open's tend to be very difficult to score in obviously. The last time this course was used for the U.S. Open in 1988, Curtis Strange won with a score of -6, and I expect something in the -6 to -10 range this week as the winning score. Place bets on golfers this week who are good about avoiding bogeys, have a deft touch around greens, are solid on either hitting the fairways off the tee or can at least get on the fringe from the rough, are sound on approach, and are excellent on proximity from 175+ yards away.
Increase your odds of winning each one of your golf bets by using projected PGA Tour player stats and finishes.
Three questions I have regarding the U.S. Open this week:

1. Only make outright bets on stars and superstars this week? We tend to see one of the big dogs winning this event on an annual basis, and I expect that to be the case again this week. Don't be shy though to throw down a few bucks on the long shots around +4000 or even higher, because you just never know. However, most of my money will be on the players with the most win equity at the top of the betting board.
2. Which 10 players have gained the most strokes on approach over the last 24 rounds? I love me some strong approach players, the best ones recently are Rory McIlroy, Justin Thomas, Sam Burns, Scottie Scheffler, Shane Lowry, Davis Riley, Cameron Smith, Mito Pereira, Will Zalatoris, and Jordan Spieth.
3. Will Jon Rahm repeat? He's a world-class player and one of the very best - I don't expect him to win again this year, although it's certainly possible given his complete game - I just won't be betting him outright this week. A top 10 is 50/50 for him I believe, so he's not a bad top 10 wager by any means.
Below you will find two players from each of four different betting tiers (from DraftKings Sportsbook) to win outright, these are the golfers that I like the most for this week as fantasy golf bets, plus a golfer in each tier that I would stay clear from. I would also advise you to throw in some top 5, top 10, and even top 20, 30, or 40 bets for the long shots as well to hedge against your outright bet(s).
Quick Links:
+2500 and lower
Rory McIlroy (+1000) - The 2011 U.S. Open champ is coming off the win at the Canadian Open, has four top 8's in his last five starts, and has been inside the top 18 in five consecutive starts. He has been a ball-striking monster all year long gaining at least 5.83 strokes in the stat category in seven out of his last eight starts and has gained with his short game in five straight starts. In the past three years he has gone T9, T8, T7 - does that mean he's destined to finish T6 this year? I like him as a top 10, top 5, and an outright bet this week, and will be riding the McIlroy freight train in Brookline for sure!
Justin Thomas (+1100) - He just keeps putting up top 10's including last week's 3rd in Canada, he won three starts ago at the PGA Championship, and has eight top 8's so far in 2022. His game is very rock-solid in every way these days, he has two top 10's at the U.S. Open since 2017 and four top 25's in the last five years. I think you can bet JT any way you'd like to this week and you should come out on top money-wise.
Avoid: Cameron Smith (+2200) - Since The Masters, Smith hasn't been quite as good with no top 10's in his last five starts if you count the Zurich Classic, and it's because his off-the-tee game and putting have been hurting him. In his past five starts at the U.S. Open, he has two cuts and his best finish is a T38 - expect that trend to continue unless his driver and putter can regain their strong form and fast.
+2600 to +5000
Sam Burns (+3000) - He's an electric player with two wins in his last seven starts, a 2nd at the Zurich Classic five starts ago, and he's coming off a T4 last week where he led the field in strokes gained approach at 9.40 and he gained another 6.18 with his short game. He has a very strong approach game and his putting is superb - two key areas for achieving lots of success on the PGA Tour. I like him as a top 10 or a top 20 bet the most, but I have also already placed an outright wager on him, so I like his chances to contend this week, as well.
Will Zalatoris (+3000) - He has the ability to really play his A-game at majors with frequent top 10's in them, and he has five top 6's over his last seven starts thanks to strong ball-striking and his putter has been popping recently too. I'm treating him much the same as Burns above, and really believe that he could win his first PGA Tour event this week in a major kind of way!
Avoid: Dustin Johnson (+2800) - Aside from his 8th at the LIV event last week in the U.K., he has missed the cut twice in his last three PGA Tour starts and his best finish is a T59 during that trio of tournaments. His ball-striking has been fine lately, but his putter has been a loser for him over his last four North American events, and it seems as though he's investing less time into his game compared to when he was in his prime not too long ago. He has a strong U.S. Open track record and could do well this week, but I'm not so confident in that happening and don't really have an interest in betting him to finish top 40.
+5100 to +10000
Davis Riley (+8000) - Riley has been playing some really strong and consistent golf since late March with a 2nd, a 4th, a T4, a 5th, a T9, and the worst finishes in his last six starts are a 13th at the PGA Championship and a T13 at the Memorial. I really think a top 20 is ideal for him this week as a wager, but you could venture into top 10 territory if you strongly believe in the young stud.
Harold Varner III (+6500) - He's really quite strong with his ball-striking and has gained strokes with his short game in nine out of his last eleven starts that featured shot tracking technology, so he's the complete package really. He has three top 6's in his last nine starts including the Zurich Classic, and has seven top 27's during that stretch. He hasn't played in the U.S. Open since 2018 when he missed the cut, and so I think that he will be hungry to make the most of his opportunity this week and will do well. I like him as a top 30 or a top 40 bet this week, but you could certainly flirt with a top 20 wager, as well.
Avoid: Bryson DeChambeau (+8000) - It has been a difficult time in DeChambeau's career with three straight cuts, and he has only made one cut in his last six starts - resulting in a 58th in a very small field at the WGC Dell Match Play in late March. The only half-decent aspect of his game right now is putting, the rest has been awful including losing 9.00 strokes on approach two weeks ago at the Memorial. He may get back to where he was in 2020 and 2021, but you'll want to wait him out - don't be early on Bryson.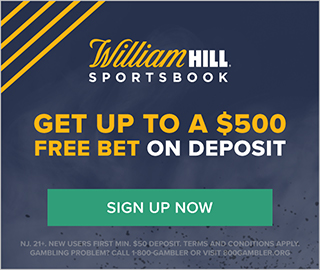 +11000 and higher
Francesco Molinari (+15000) - It looks as though Molinari is starting to get his mojo going again with a T17, a 55th at the PGA Championship, and a T26 at the Memorial over his last three starts and has looked good on approach and with his short game. He has gained at least 2.07 strokes around the green in three out of his last four starts, and those short wedges will be needed a lot this week given the small greens at The Country Club. I think throwing down a few bucks for him to finish top 40 is fine this week, plus it's comforting knowing that he has three straight top 25's at U.S. Open's and five top 27's over his last six appearances.
Denny McCarthy (+15000) - McCarthy showed us all a thing or two at the Memorial two weeks ago with a T5 finish thanks to good approach play and outstanding short game play gaining 11.89 strokes - 7.06 of those came around the green alone, so it wasn't all about his wizardry putting. He has three top 27's in his last four starts and his solid short game will be his ticket for getting a top 40 this week - bet him accordingly.
Avoid: Andrew Putnam (+40000) - He was playing well late last year and earlier on this year, but the wheels have fallen off for Putnam with only two made cuts in his last ten starts as he just can't seem to put together a solid week. If you can find a bet that calls for him to miss the cut this week, then pull the trigger on that wager, otherwise stay off of Andrew now and for the foreseeable future.
Be sure to do lots of research and due diligence on each player before parting with your hard-earned money, and all the best in having a profitable week!
STAY IN TOUCH
Sign up for BettingData's newsletter and get awesome content sent to your inbox.
We'll never share your email address and you can opt out at any time, we promise.
---

Jeremy has been playing fantasy sports for over 20 successful years, and actively plays golf, hockey, baseball, and table tennis. He has over three years of fantasy sports writing experience - including writing a daily fantasy sports strategies and tools eBook in 2016. He is an active member of DraftKings - specializing in NHL and PGA contests over the past 5 years. He enjoys spending time with his family, traveling to hot places in the frigid Canadian Winters, binge-watching on Netflix, and starting and managing digital businesses.