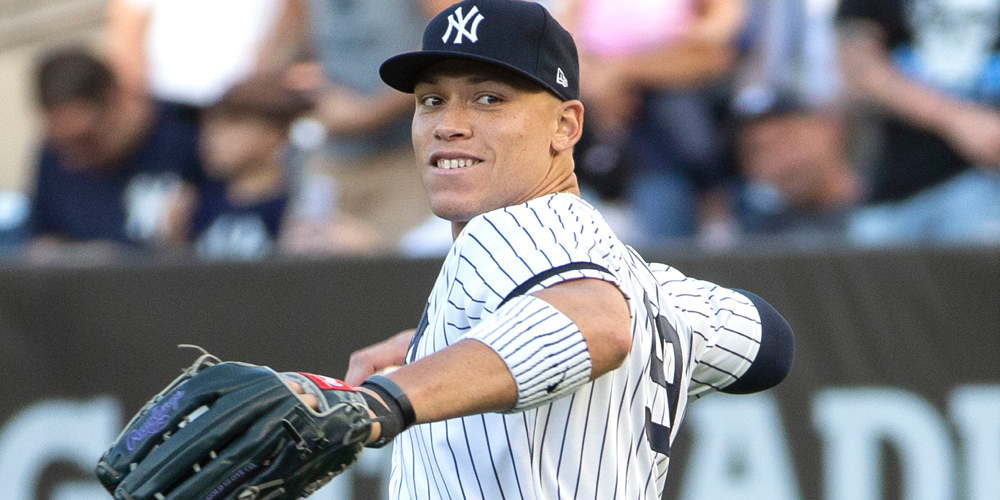 American League MVP Odds

---
American League MVP Odds
The 2022 Major League Baseball (MLB) season is nearing the halfway mark, with most teams having played 70-plus games. The All-Star Game takes place July 19, marking the unofficial halfway point of the season, and, from there, players will start to separate themselves in the National League and American League (AL) MVP and Cy Young races.
For now, though, the AL MVP is Aaron Judge's to lose. The New York Yankees slugger started the season on a tear and hasn't slowed down as his Yankees have a stranglehold on first place in the ever-competitive AL East. Usual contenders Shohei Ohtani, the defending AL MVP, and Mike Trout are also in contention, despite the Angels once again being a non-factor in the AL West.
Some of the other players in contention include Jose Ramirez (Cleveland Guardians), Yordan Alvarez (Houston Astros), Rafael Devers (Boston Red Sox), and Byron Buxton (Minnesota Twins).
See all our MLB odds here.
Updated AL MVP Betting Odds
Aaron Judge -110
Shohei Ohtani +350
Mike Trout +500
Jose Ramirez +900
Yordan Alvarez +1000
Rafael Devers +1600
Vladimir Guerrero Jr. +3500
Byron Buxton +5000
Anthony Rizzo +10000
Giancarlo Stanton +10000
Aaron Judge's Dominant Season
Given that Aaron Judge finished second in AL MVP voting in his Rookie of the Year winning season in 2017, it's hard to believe the 6-foot-7 slugger still doesn't have an MVP to his name. He's easily the betting favorite this season.
Judge, who finished fourth in AL MVP voting last season, leads all MLB players in runs (59) and home runs (28). He also has 56 RBI in addition to a .294 batting average and 1.013 WHIP. He's on pace for new career-high totals in home runs and RBI and has considerably improved his discipline at the plate.
It helps that the Yankees are the best team in baseball, while the Angels are again on the outside of the playoffs looking in.
Ohtani Heating Up
If the Angels were a better team this season, Ohtani might have more favorable odds for winning the AL MVP. The pitcher/outfielder had a slower start at the plate this season compared to last but is starting to heat up. He has 16 home runs, 47 RBI, and a .259 batting average through 72 games.
However, he has been even better on the mound. Ohtani has allowed only 53 hits in 68.1 innings pitched and has a 6-4 record to go along with a 2.90 ERA and 1.01 WHIP.
He finished the week ending June 26 with three home runs and 10 RBI at the plate and recorded 13 strikeouts while allowing only two hits in an eight-inning pitching outing against the Kansas City Royals. His pitching performance came one day after going 3-4 with two home runs and eight RBI.
Others to Watch
Mike Trout is always going to be in contention but has the disadvantage of having to compete with his own teammate Ohtani and the fact the Angels likely won't make the playoffs. However, he's been as good as ever this season with 22 home runs, 45 RBI, and an impressive 1.054 OPS.
Jose Ramirez and Vladimir Guerrero Jr. are interesting longshots to win the AL MVP. Ramirez is pacing the Cleveland Guardians with 16 home runs and 45 RBI; no other player on the team has more than eight home runs.
If the Guardians make the playoffs, especially if they win the AL Central, Ramirez might be a leading candidate to win the award. The Yankees have several other players who contribute greatly on offense (Giancarlo Stanton, Anthony Rizzo, and Josh Donaldson, to name a few), while Ramirez is ultimately carrying Cleveland's offense by himself.
Guererro Jr., meanwhile, is heating up at the right time but still well off last season's production when he led the AL in OBP, slugging, home runs, runs, and OPS. He isn't leading in any categories this season but, as of June 27, had eight home runs, 20 RBI, and a .286 batting average over the last 30 days.
Toronto is a team that should at the very least qualify for the Wild Card. A pre-season World Series betting favorite, the Blue Jays haven't quite performed as expected, but the improved offensive production of young stars like Guerrero Jr., Bo Bichette, and Alejandro Kirk as of late is a positive sign moving forward.
Real Longshots
If only placing real longshot bets to maximize potential winnings is your forte, consider players like Ty France (+12500), Wander Franco (+12500), or even Bo Bichette (+1500). France has easily been the Seattle Mariners' most productive player, while Franco is having another great season for the pesky Tampa Bay Rays.
Bichette hits near the top of the Blue Jays lineup and should be near the top of the AL in runs scored. He's also second on the team in RBI and is among the more confident players in baseball, so expect an improved second half.
STAY IN TOUCH
Sign up for BettingData's newsletter and get awesome content sent to your inbox.
We'll never share your email address and you can opt out at any time, we promise.
---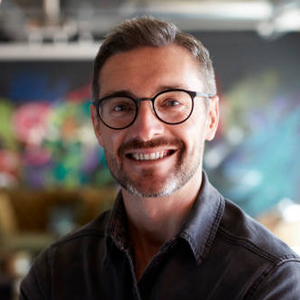 Derek is a long time sports bettor who grew up in Providence, RI. Derek is data driven and believes the key to betting the sportsbooks is finding an edge in analytics. Derek is happily married and has two young boys. Derek will bet on anything if you let him.